How to Get Movavi Free Trial The Risk-Free Way

Movavi is a multimedia software that allows content creators to edit, enhance, and share their content, such as music, video, and photos. The all-in-one bundle comes with video and photo-editing software, screen recorder, converter, and other tools that create great content.
While you can download the Movavi Software free, you can either use it on the free trial or get the paid version. The free trial version comes with several limitations, and after the 7-day free trial period, you can no longer use Movavi unless you upgrade to the paid version. 
Unlike other upgrades that deduct funds directly from your credit card to pay for the product, Movavi requires that you purchase and enter an activation key to continue to use the product. However, DoNotPay can help you test Movavi products without submitting your credit card details. This guide will explain how to use DoNotPay to .
Does Movavi Offer a Free Trial? 
Yes. Movavi has a on all its products including:
Movavi Video Editor Plus
Movavi Video Suite
Movavi Business Suite
Movavi Video Converter
Movavi Screen Recorder
Movavi Slideshow Maker
Gecata by ovavi
Movavi Photo Editor
Movavi Picverse
Movavi Photo Manager
PDFChef by Movavi
The trial versions give users access to all the functionality of the paid versions. However, the trial versions may have some restrictions such as:
Videos have a Movavi watermark
Conversions to audio files can only process half the file
The video suite free trial version can only record audio for two minutes.
The photo editor can save up to 10 images and cannot take a screenshot
Video editors can only save half the file.
How Can I Get Movavi Free Trial? 
Movavi allows you to start using its products immediately after you download without the need to enter any payment method details. Here's how to go about it.
Go to Movavi's official download page.
Scroll through the buttons on the page to choose the product you'd like to try
Click on the "Download for free" button at the bottom of the product banner.
Install the  product into your computer by accepting the License terms on the setup wizard
Once the software is installed, open it and start using it for free.
You'll only need to submit your credit card details or any other payment method when purchasing the activation key for the paid version.
Does the Movavi Free Trial Automatically Renew Into a Paid Subscription?
No. Movavi only denies you access to the product you are using once the 7-day trial period expires. Since you have not submitted any credit card details to Movavi for the trial period, there's no way the company can deduct your money.
Depending on your experience with Movavi's free trial version, you can choose to activate the paid version or ditch the software without any consequences on your part.
Avoid Automatic Renewal With DoNotPay Virtual Credit Card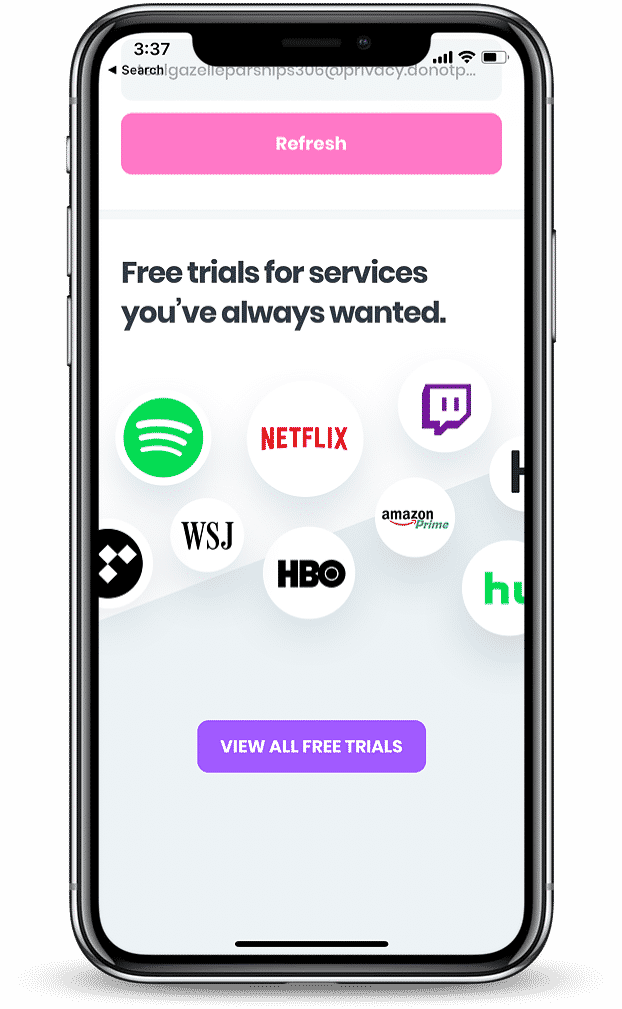 While Movavi may not automatically charge you for upgrades, you can use DoNotPay for situations where you may need to submit your credit card details before you start a free trial.
Here's how it works:
Search 'free trial card' on DoNotPay and enter the company you want a free trial for.
We'll automatically generate a virtual credit card that you can use for that merchant. Copy the card details shown on your screen.
Use the card to sign up for your free trial and sit back to relax and enjoy.
Once you have used DoNotPay's virtual credit card to sign up successfully for the free trial, the card is deactivated and cannot be used anywhere else. In addition, you cannot use the virtual credit card to make any payments so that you won't worry about surprise charges.
How Much Does Movavi Cost After the Trial?
Movavi products are charged differently.
| | |
| --- | --- |
| Product | Cost |
| Movavi Video Editor Plus | $39.95 |
| Movavi Video Suite | $79.95 |
| Movavi Unlimited | $134.95 |
What Will Movavi's Charges Look Like on My Statement?
Movavi charges on your credit card must have the brand name MOVAVI as the credit card information remains between the company and the bank.
What Are the Most Popular Alternatives to Movavi? 
Movavi compares competitively with other software in its category. Some of these include:
Adobe Creative Cloud - A collection of photography, video, design, web, UX, and social media apps that allow content creators to enhance their content.
Vyond - Cloud-based animation software helps businesses create animated videos to streamline marketing, training, and eLearning processes.
VideoPad - Video editing software for creating, editing, and exporting videos in multiple formats, including audio-video, interleave (AVI), windows media video (WMV), and MPEG-4.
What Else Can DoNotPay Do? 

DoNotPay can help you with almost anything, including: