Easily Set Up Online Bill Pay for Monroeandmain.com
Retailer Monroe and Main provides an incredible online shopping experience. However, when the bill arrives, is not always easy. Keeping up with passwords or remembering to log in before your due date can be a hassle. Now, you can enjoy great shopping, as well as easy bill payments, courtesy of DoNotPay.
Methods of Paying Your Recurring Bills
Several options exist for paying recurring bills. Which method do you use to pay your Perhaps you use one method exclusively or like to change payment types each month. Whether you mail in a check, pay by phone, or go with online payments, there are some unique advantages and disadvantages of each.
Mailing in a payment
To pay by mail, you'll need your most recent statement. If you've enrolled in paperless billing, that means you will need to log in and print off your statement. Tear or cut off the payment stub and then mail it to the address listed on the statement. Don't forget to include a check or money order in the amount due.

Allow ample time for processing before the due date. It can sometimes take between five and seven days for mail to arrive, depending on where you are located.

Paying by phone
With Monroe and Main, pay-by-phone is definitely an option. Just contact their customer service line at 1-800-727-9496 between the hours of 8am and 12pm Central Standard Time, Monday through Friday. When making a payment by phone, you should:

Have your account number and payment information handy
Be prepared for extended wait times
Remember that there is only a four-hour window each day in which to make the call.

Making an online payment
Before you can make a Monroeandmain.com payment online, you'll first need to establish an account. Remember your login information, as you will need it to make future payments.

When you're ready to make your payment, follow these steps:

Login to your Monroeandmain.com account.
Verify your bank information and payment amount.
Hit the submit button when all the data is correct.
Receive a confirmation number, and record it for your records.
What Happens if You Miss a Monroeandmain.com Bill Payment?
Late fees of up to $15 could ensue if you miss a Monroeandmain.com payment. On top of that, you could also be assessed a fee of up to $25 for each returned check. Scheduling automatic payments with DoNotPay is a great way to avoid both late fees and returned check fees.
In addition to fees, you could be subject to negative credit reporting. Negative reports to one of the three major credit bureaus normally occur whenever a payment becomes 30 or more days late. Persistent negative reporting can have some grave consequences, including:
Making it difficult to secure credit in the future
Increasing the interest rate for any loans you do obtain
Limiting your rental or employment options
How Can I Schedule Automatic Check Payments?
Log in to your Monroe and Main account to enroll in automatic payments. Provide your bank's routing and account number, or card number when prompted. Verify the information is correct, and then hit submit.
While waiting, it can be tempting to hit the submit button a second time. However, by doing so you run the risk of submitting duplicate payments. You could be liable for any overdraft fees that result from inadvertently making double payments.
When scheduling automatic payments, keep in mind that it can take up to a week or so to process. In the meantime, you must continue making regular payments to avoid late fees.
How Can I Keep Track of My Automatic Payments?
Automatic payments are convenient; however, they are not hassle-free. It's easy to forget a recurring payment and wind up with insufficient funds as a result. You may also have difficulty canceling an auto payment if you try to do so too close to the due date.
To manage recurring payments, you'll need to log into your Monroeandmain.com account. Not only can this be time-consuming, but you might also experience frustration if you forget or need to reset your password.
DoNotPay makes it easy for you to manage all your automatic payments with just a single login. No more remembering multiple passwords or keeping track of all the various due dates because we take care of everything for you.
How to Set Up Recurring Check Payments Using DoNotPay
If you want to set up recurring check payments but don't know where to start, DoNotPay has you covered in 6 easy steps:
1. Go to the Bill Pay product on DoNotPay.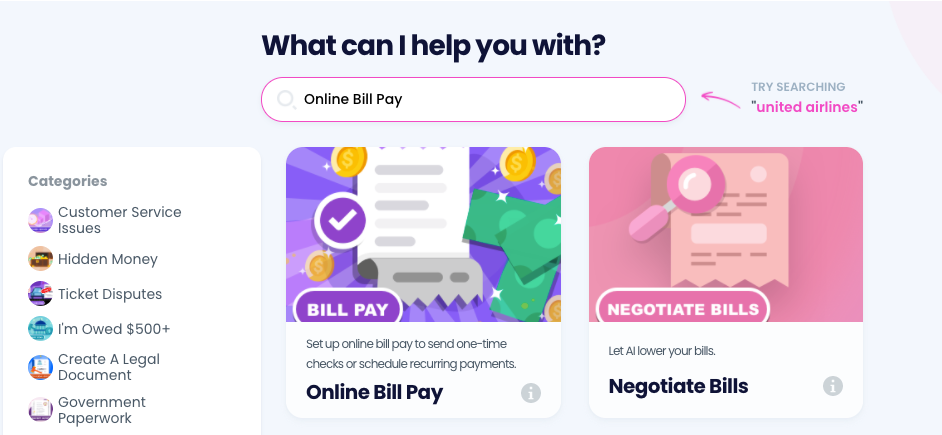 2. Connect a bank account if you haven't already.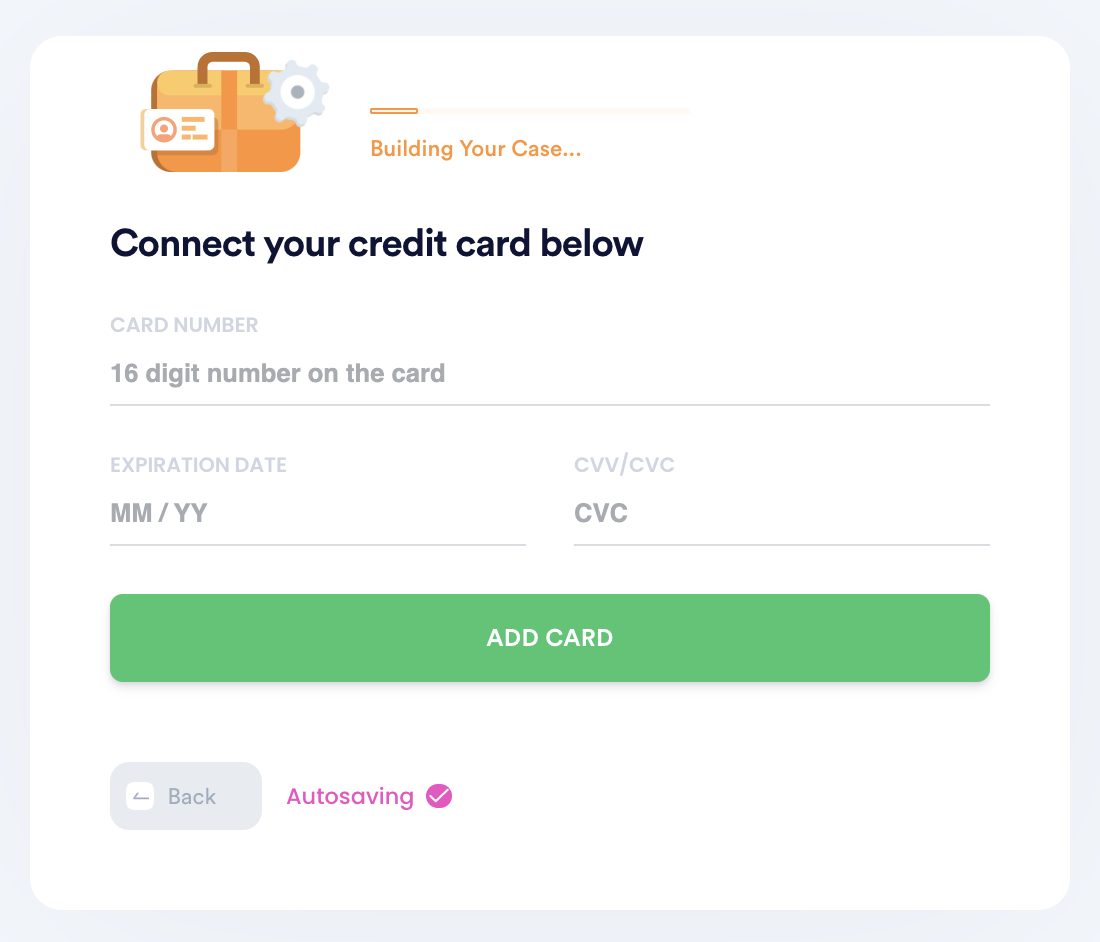 3. Schedule recurring or one-time payments by entering the person you want to address the check to, the payment amount, and their mailing address.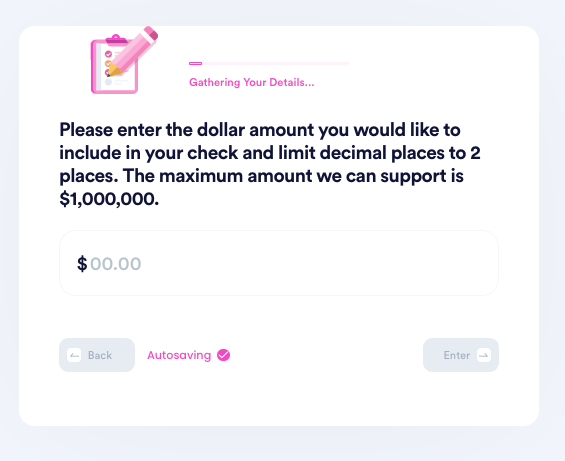 4. Customize the payment with a PDF attachment, image, and memo.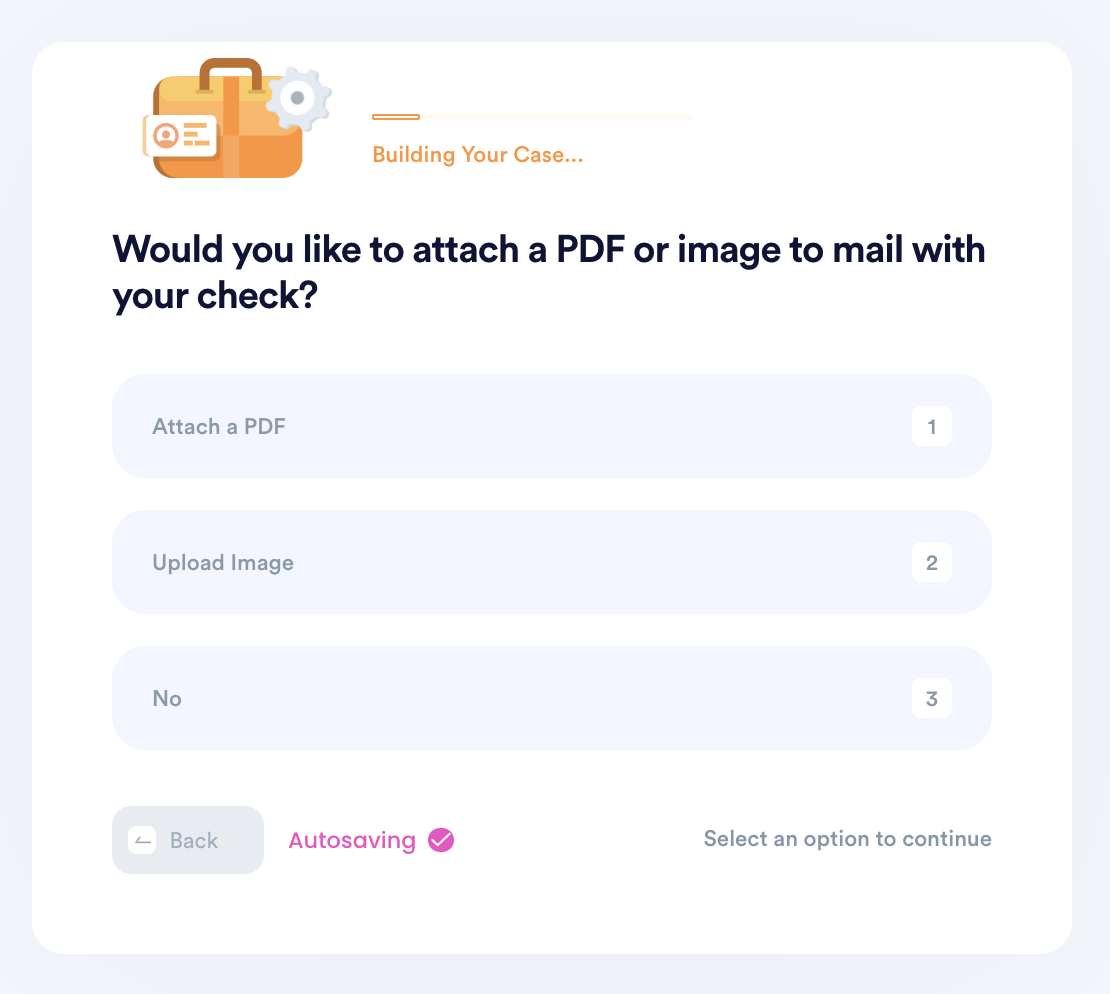 5. Enter your contact information, including email, address, and phone number.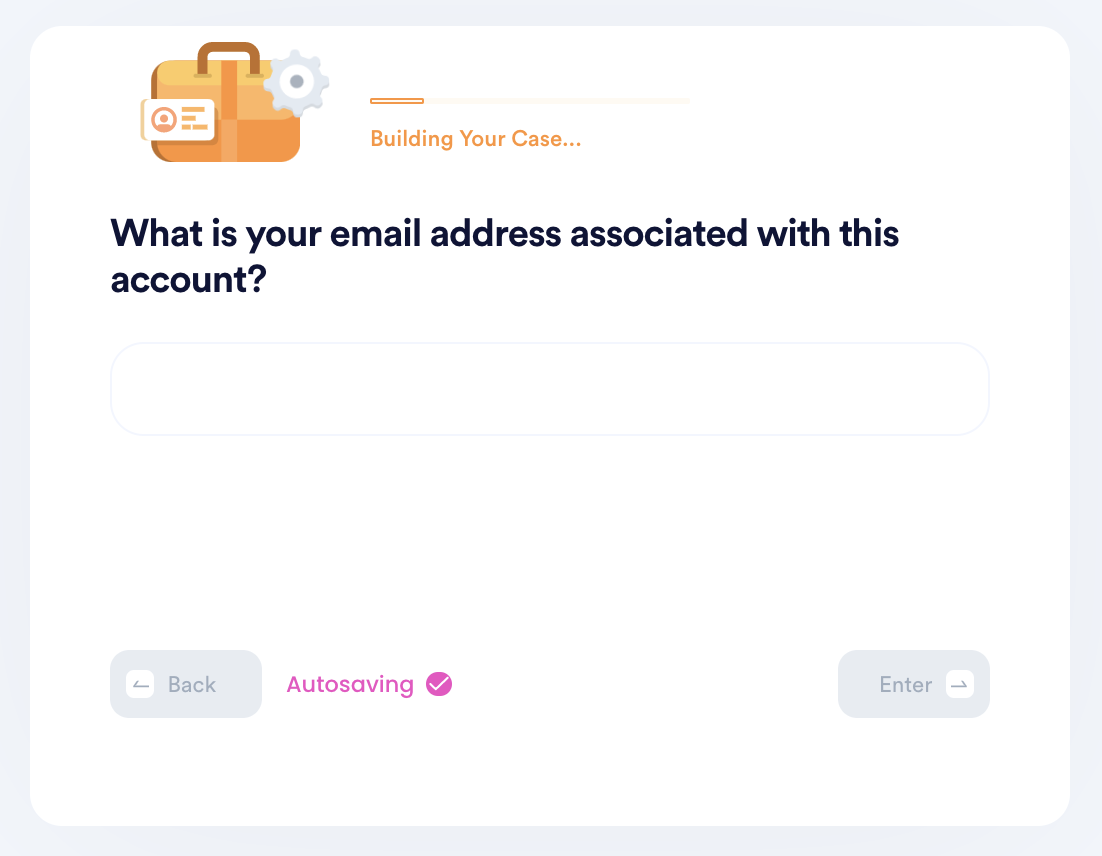 6. Submit your task! DoNotPay will mail the check on your behalf, and make sure it gets sent each recurring period if you set up recurring payments. You can always return to the product to delete or add new payments.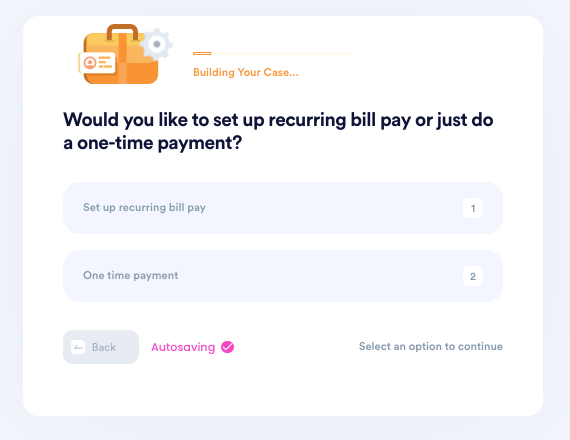 DoNotPay Works Across All Companies With the Click of a Button
DoNotPay makes it easy to keep up with your monthly Monroeandmain.com payments. However, you can also use them for several other recurring bills, such as:
Rent
Insurance

Utility bills

such as electric,

gas,

or

propane service

Television, Internet, or phone service
Subscription services

Toll charges
What Else Can DoNotPay Do?
Suppose you want to cancel one of your recurring subscription services? Or need assistance obtaining a chargeback or refund? These are other common problems that DoNotPay can provide easy solutions to as well.
Making Monroeandmain.com Payments Easy
Automatic payments through DoNotPay will help you keep your Monroe and Main account in good standing. So the next time you want to go shopping, you won't have to worry about your account being frozen. Save time, avoid late fees, and prevent negative credit reporting by setting up automatic payments today with the help of DoNotPay.