A Step-by-Step Guide to Making a Complaint Against Moneybarn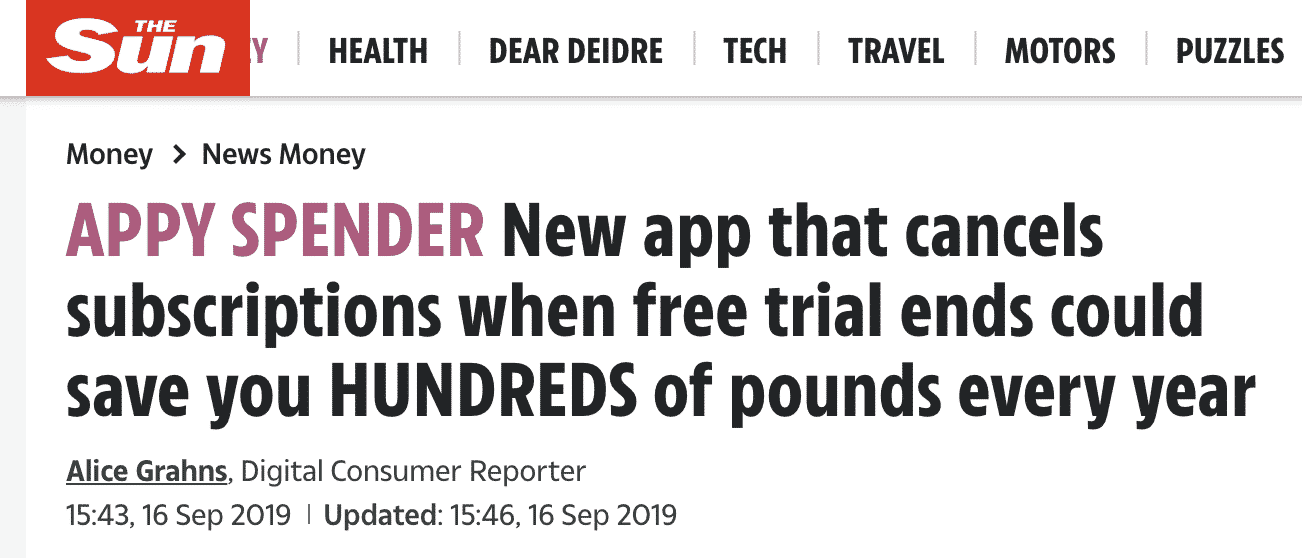 Moneybarn is one of the UK's leading car, van, and motorbike finance providers. It gives customers access to finance that they would otherwise have a hard time accessing with mainstream lenders. Moneybarn's customers represent 20% of UK adults with bad credit but need a reliable automobile to match their lifestyle and financial situation.
Despite the reputation, there are lots of unresolved  today. Customers complain about the company's irresponsible lending, high-interest rates, poor customer service, hidden fees, etc. Most attempts to resolve the issue with the company are often unsuccessful as one would need to navigate long phone trees and make multiple contacts. If you are disgruntled by Moneybarn and have tried to resolve the issue on your own unsuccessfully, DoNotPay can help.
DoNotPay is a web-based application that provides users with a quick and easy way to resolve their Moneybarn complaints. The app offers many features, including the ability to file for refunds, contest charges, and request customer service assistance. In addition, DoNotPay can help you solve:
How to Contact Moneybarn to Make a Complaint
There are several ways to contact Moneybarn to make a complaint, including phone, email, mail and social media. According to their website, Moneybarn will try to resolve issues within 3 working days. But if they cannot, they will escalate it through their formal complaint process. In most cases, you'll hear about their findings within 4 weeks and the final decision within 8 weeks.
1. Phone call
If you need to complain about Moneybarn, you can call their customer support hotline, Monday through Friday from 8:00 am to 5.30 pm (excluding bank holidays). When you call, they will ask for some basic information from you so they can log your complaint and start investigating. They will also let you know what you can expect from their complaints process. If they cannot resolve your complaint immediately, they will keep you updated on their progress.
2. Email
You can send an email to the company. Include all relevant information in your email, including your account number and a detailed complaint description.
3. Mail
You can also mail a complaint to Moneybarn.
4. Social Media
Alternatively, you can reach out to Moneybarn through social media. The company is active on both Twitter and Facebook, and you can send them a direct message on either platform.
Each method has its advantages and disadvantages. Calling customer service will likely be the quickest way to get a response, but it may be difficult to get through during peak times.
Emailing is a good option if you have a detailed complaint that you want to ensure is received, but it may take longer to get a response. Sending a letter is the most formal option and may be appropriate if you feel your complaint has not been adequately addressed by other means. The online form is quick and easy to use, but you may not receive a personal response.
How to Reach Moneybarn Customer Support
Moneybarn Support Page
Contact Us
Moneybarn FAQ Page
Help Center
Moneybarn Support Email
complaints@moneybarn.com
Twitter
@moneybarnuk
Facebook
Moneybarn
Phone
0330-555-1230
Address
Moneybarn

Athena House,

Bedford Road,

Petersfield

Hampshire

GU32 3LJ
Alternative Ways to File a Complaint Against Moneybarn
If you have a complaint about Moneybarn, there are a few different avenues you can pursue. But first, you can try contacting the customer service department directly. If you are not able to come to a resolution with them, or if you feel like your complaint is not being taken seriously, you can use the following avenues:
Alternative Dispute Resolution (ADR) Scheme
This scheme provides an alternative way for customers to file a complaint against Moneybarn and potentially receive compensation if their complaint is upheld. Under the scheme, customers can submit their complaints directly to the Financial Ombudsman Service (FOS), which will review the case and decide.
If the FOS favours the customer, they may order Moneybarn to pay compensation of up to £150,000. The ADR Scheme is voluntary, and Moneybarn is not required to participate. However, if Moneybarn does choose to participate, it must do so in good faith and follow the procedures set out by the FCA.
The Financial Ombudsman Service (FOS)
If you're unhappy with Moneybarn's decision or the complaint has been open for over 56 days, you can escalate the issue with the FOS. This has to be within 6 months of Moneybarn's final complaint response. The Ombudsman provides independent arbitration solutions for customers. Call them directly at 0800 023 4567, Monday to Friday 8:00 am to 5:00 pm, and Saturday 9:00 am to 1:00 pm.
Small Claims Court
Another option is to take your case to small claims court. This is only recommended if your case is for a relatively small amount, as court proceedings can be costly and time-consuming.
Ultimately, the best course of action will depend on the individual circumstances of your case.
But no matter what route you decide to take, make sure that you have documented all of your correspondence with Moneybarn to have a strong case against them. The legal process often requires knowledge; if that's not your stronghold, you could benefit from DoNotPay. DoNotPay is a legal app that fights bureaucracy and corporations and can help you create a strong case that will see you get the justice you deserve.
Get Any Customer Service Issue Resolved With DoNotPay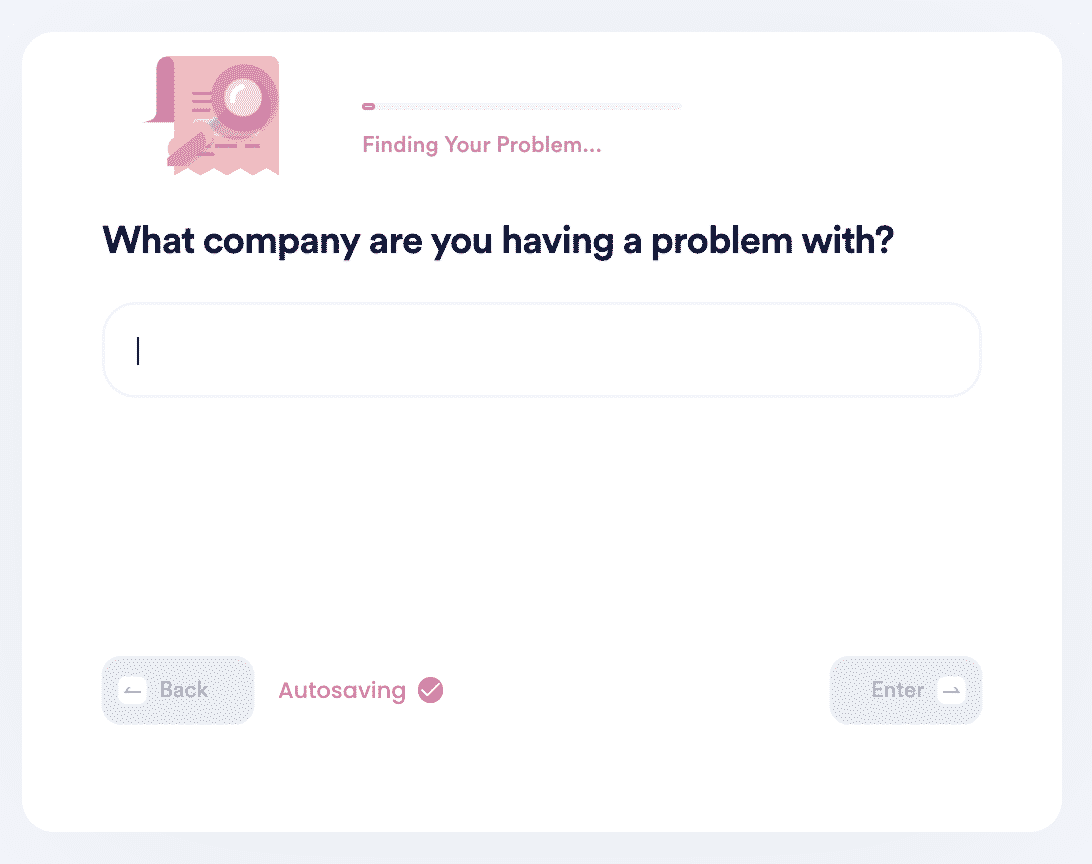 If you're like most people, you dread dealing with customer service. It can be time-consuming and frustrating, especially when trying to resolve a complicated issue. But what if there was a way to resolve any customer service issue quickly and easily - without spending hours on the phone?
Enter DoNotPay. We're a free online service that helps you resolve any customer service issue, including Moneybarn complaints. We'll walk you through the process step-by-step, so you can get the resolution you deserve without all the hassle. All you have to do is:
Go to the DoNotPay website and sign up
Locate the Customer Service Product
Specify the company and your issue
And that's it. DoNotPay will take care of the rest on your behalf.
What Else Can DoNotPay Do?

DoNotPay is a chatbot that helps users with various customer service issues. It can help file complaints, schedule appointments, and provide customer service assistance. However, DoNotPay can also do much more than this. It can also help with:
In addition, DoNotPay can provide users with information on their consumer rights and how to file a claim. Sign up today to get started.