What Are the Penalties for Missed Jury Duty in Arizona?
Every citizen of Arizona has a right to trial by jury, which means that every summoned citizen must respond to their summons—this keeps the judicial system's integrity intact.
Not reporting for jury duty in Arizona is a legal infraction that comes with penalties. How do the courts deal with missed jury duty in Arizona?
We'll show you what the punishments are and how to excuse yourself from jury duty legally. You'll also learn how the can help you with a vital element of preparing for jury duty.
What Happens if You Miss Jury Duty in Arizona?
You can suffer penalties if you:
Receive a summons but don't respond to it
Respond to it but don't show up in court for the juror selection process
Get a place on a jury but don't show up for the trial
If you missed jury duty in Arizona, you might be brought before a judge to explain your absence.
The table below shows the penalties that will apply to you if your reason for missing jury duty is not deemed sufficient in any state or federal court:
Federal Court Penalties
State Court Penalties

A fine of up to $1,000
Three days jail time
Community service
A combination of at least two of the above

A fine of up to $500
Possible jail time
Rescheduling of jury service
What Reasons Do People Give for Not Wanting To Serve?
Jury duty is based on a one-day/one-trial policy in Arizona, so the length of service is usually not a sticking point for prospective jurors in the state. Other reasons people may decide to skip jury duty include:
The courts recognize some reasons here, but you have to respond to the summons first to seek exemption the right way.
Eligible Reasons for Jury Exemption in Arizona
The table below shows the common exemption reasons and the type of court—state or federal—that accepts them:
| Reasons for Exemption | Federal/State Court |
| --- | --- |
| A physical or mental condition that affects the ability to serve | State and federal |
| Inability to properly read and write in English | State |
| Involvement as the sole caregiver to a dependent | State and federal |
| Tough financial situation or other undue hardship that jury service will worsen | State and federal |
| Employment as a certified peace officer of the state | State |
| Jury duty service within the last two years | State and federal |
| Age of 75 and above | State |
| Grand jury duty—excluding alternate grand jurors—fulfilled in a state court within the last four years | State |
| Attendance of full-time study programs | State |
| Age of 70 and above | Federal |
Looking for Time Off Work? DoNotPay Can Craft a Professional Jury Leave Request for You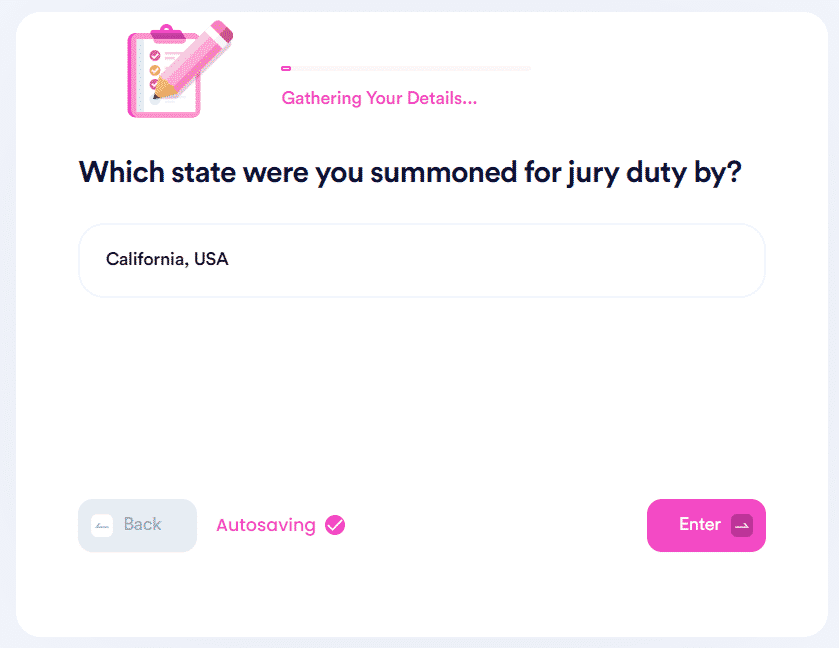 Having time off work when you get a jury summons is vital as you most likely won't be able to fit work and jury schedules into your day. Before approving your leave request, many employers would like to ensure that your summons is real. A DoNotPay leave request letter can notify your employer and provide a document to verify your summons.
and take these steps to get your letter:
Look for the Request Jury Duty Leave product
Select whether you have a state or federal court summons and indicate the summoning state
Indicate your jury service days and upload an image of your jury summons
Check whether you want DoNotPay to email the letter to your employer and verify your signature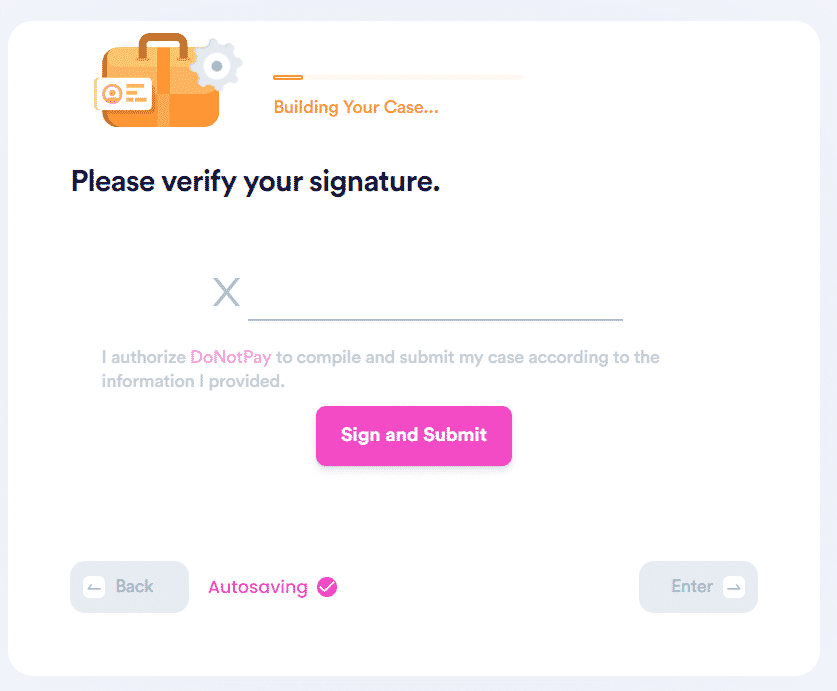 If you don't want us to email your employer, you can download the letter and send it yourself.
Our Virtual Lawyer Has Got Your Back
DoNotPay has solutions for all those burdensome tasks you would rather avoid or entrust to someone else. Our AI-empowered app can assist you with copyright protection, clinical trial applications, DMV appointments, FOIA requests, mailing services, item returns, and delivery refunds. It also generates standardized legal documents and gets them notarized or faxed with zero fuss!
Through the same app, you can:
File tourist visa applications
Make Education More Accessible and Affordable With DoNotPay
College expenses can be quite a burden for the entire family. Luckily, DoNotPay can have your tuition expenses waived or assist you in applying for various types of financial aid, such as scholarships.
We also offer you a chance to prepare for government tests in a much simpler way or contact embassies or consulates quickly and efficiently if you want to travel abroad to continue your education. If you are a parent who wants to withdraw their kid from a standard school, we will help you draft a notice of intent to homeschool and send it to the local authorities with no stress!