Understanding the Minnesota Health Care Directive
Minnesotans, according to their state's law, have the right to express their wishes regarding medical treatment, and they can do so using the Minnesota health care directive. If you're a Minnesota resident and unfamiliar with how the document works, putting it to good use can be tricky.
This guide breaks down the Minnesota health care directive and shows you the easiest way to in a flash!
What Is the Advance Directive in MN?
Before 1998, the Minnesota law considered several types of documents to be advance directives:
Durable health care powers of attorney (in some states, the same document as a health care proxy, while others acknowledge a difference)
Mental health declarations
The Minnesotan government decided to combine all three documents into one—the Minnesota health care directive—to ease the process of requesting proper end-of-life medical treatment (or lack thereof).
Essential parts of these documents are still present in the new one, only under a joint name.
The Minnesota health care directive allows you, the declarant, to:
Appoint an agent to make decisions in your stead should you become incapacitated
Designate alternate agents in case the primary representative cannot perform their duties imposed by the document
Get the treatment you wish even when your condition renders you unable to speak
Inform your loved ones about your wishes regarding your medical treatment in the future
Decide about the:

Type of care you want to receive
Location where you want to be treated
Future funeral arrangements
Organ donation process
Who Can I Name as My Agent in My MN Health Care Directive?
Your agent can be anyone who:
Is 18 years or older
Isn't your health care provider or their employee (unless they're your relative)
Typically, people choose a:
Close friend
Family member
Colleague
Sometimes, you may find one of the following terms in advance directive forms as synonyms for the health care agent:
Medical representative
Health care surrogate
Patient advocate
Medical proxy
Do I Have To Complete the Official Minnesota Health Care Directive Form?
You don't have to use the official form—you can write a Minnesota health care directive from scratch. Still, keep in mind that the document must:
Be in writing and dated
State your name
Be signed by you or a person you authorized to do it in your stead
Include information about the health care agent you designated and instructions on your preferred treatment methods (or those you wish to avoid)
Be notarized by a notary public or include two witnesses who testified that you signed the document
What Are Other Ways I Can Create a Minnesota Advance Directive?
If you're not too excited about completing a form, let alone drafting the document from zero, you can always use one of these alternative methods:
| Method | Details |
| --- | --- |
| Hire a lawyer to draw up your advance directive | This method will rid you of the risk of forgetting essential elements of the document, but services typically bear a hefty price |
| Use DoNotPay to create your Minnesota advance directive | Drafting such an important document shouldn't come at a great expense—that's why DoNotPay creates your advance directive in a jiffy while going around overpriced legal fees |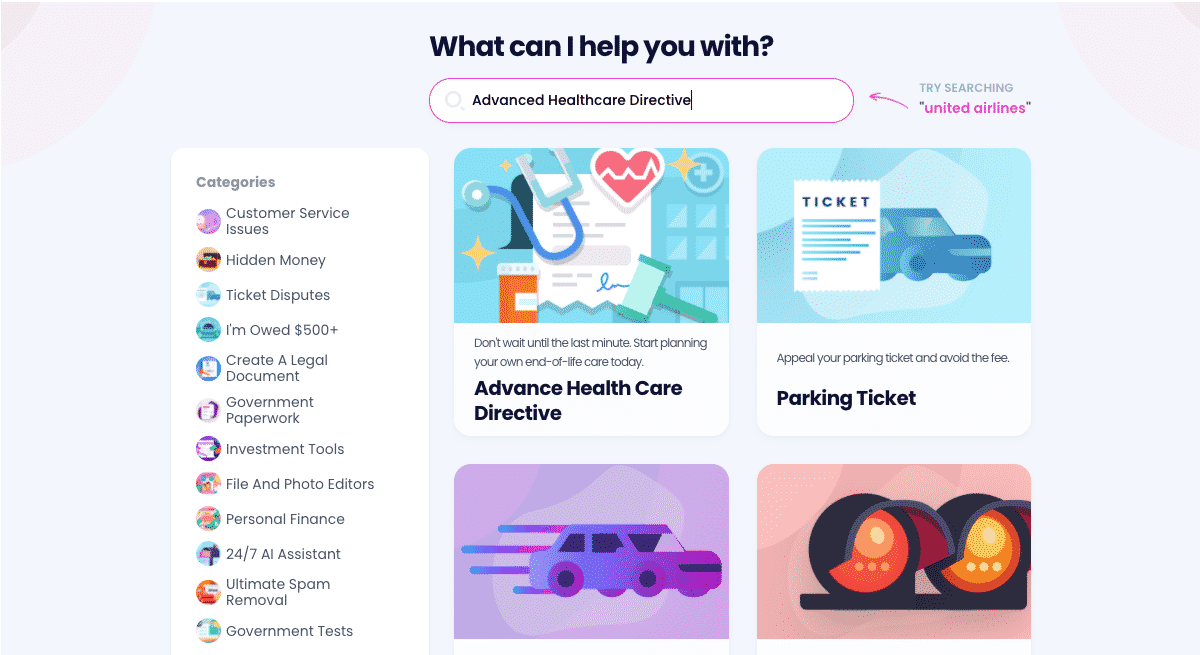 Get Your Personalized Advance Directive in Minutes With DoNotPay
Making preparations beforehand makes all the difference in urgent and critical circumstances. If you want to create your living will and medical power of attorney combo as soon as possible—DoNotPay is the right choice! You're only a few steps away from getting your personalized document and your decisions being respected. Here's what to do:
Enter Advance Health Care Directive in the search bar
Answer some questions regarding your health care agent and future medical care
Type in the names of your witnesses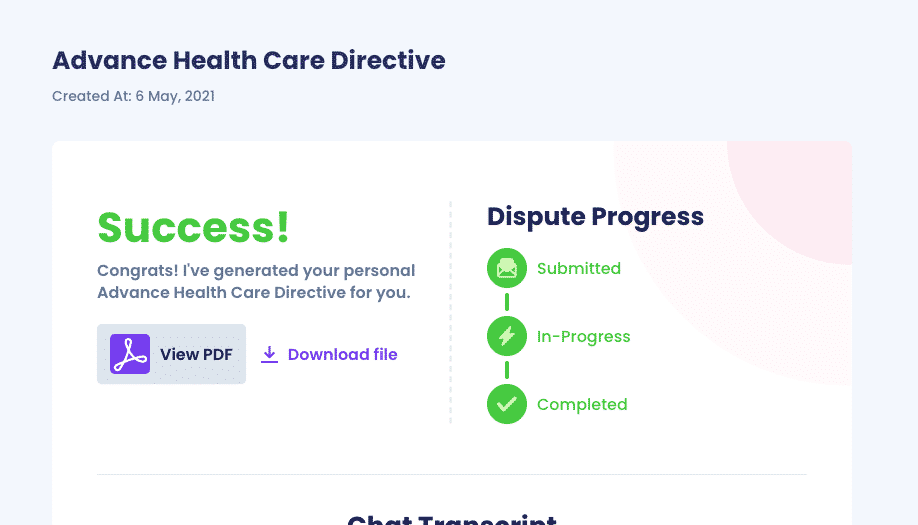 DoNotPay Is Your Ultimate Money-Saver
Don't spend your hard-earned money on subscriptions you don't use—cancel them with our app in a few simple steps! The best part is—that's not all we can do to help you save some coins. DoNotPay can also reduce other expenses by helping you:
Kiss Spammers and Harassers Goodbye for Good With DoNotPay
Our app offers handy features that can assist you with blocking irritating robocalls and getting rid of unnerving spam texts and emails. It also gives you peace of mind by helping you fight workplace discrimination, stalking and harassment, annoying neighbors, and defamation.
With DoNotPay, you will always be able to maximally protect your safety by searching updated sex offender databases and avoid unpleasant situations. Suppose you have already been a victim of harassment or any other crime. In that case, we can help you get compensated for the inconvenience with no difficulties!