Military Divorce in Virginia—How To Make the Separation As Quick As Possible
Divorcing a spouse you spent many happy moments with is never easy. If one or both of you are in the military and are residents of Virginia, the divorce process becomes even more demanding and can last longer. In case you decide to get a military divorce in Virginia, find everything you need to know about it in our comprehensive guide.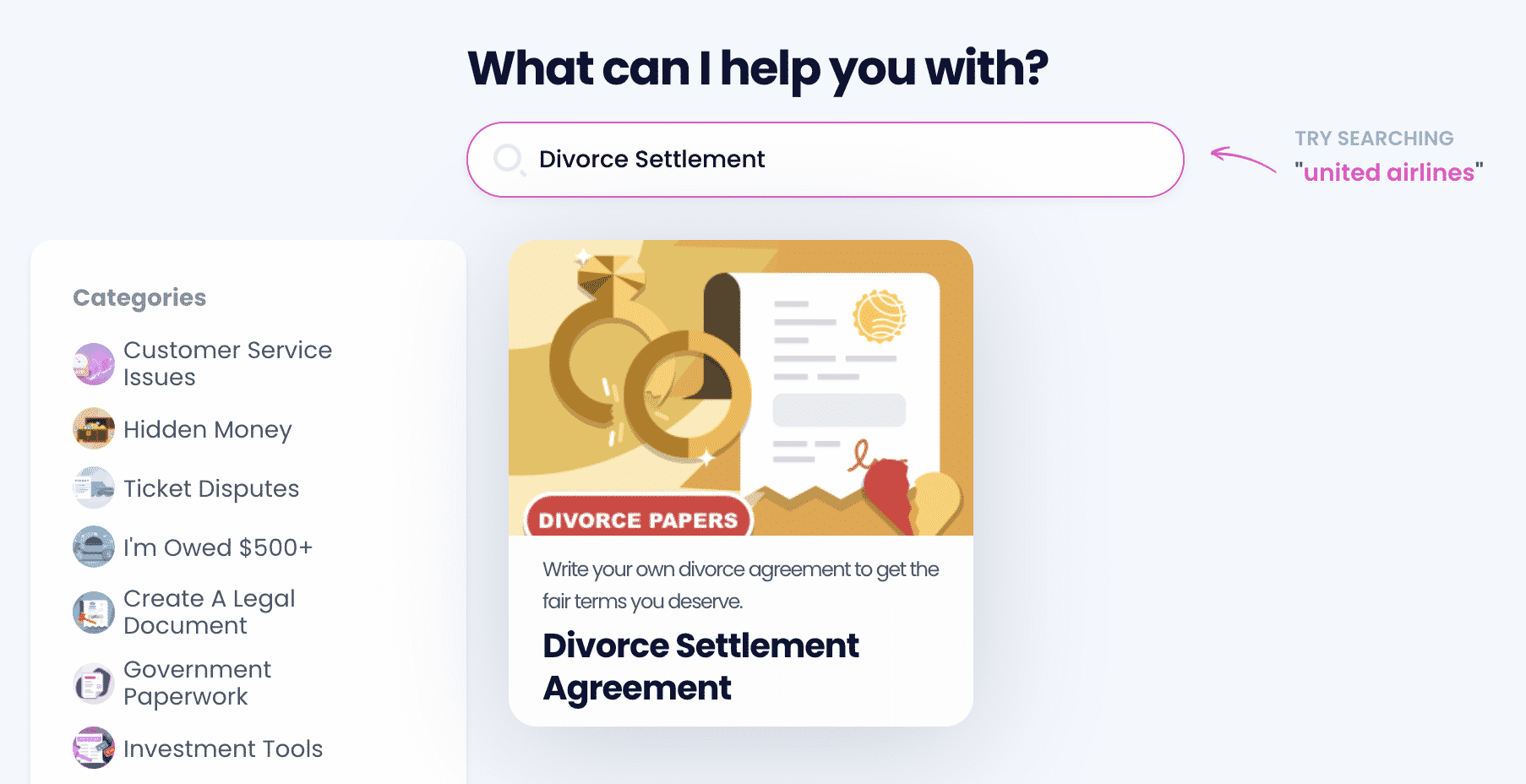 Before we get into the specifics, note that there is a time- and cost-efficient way to get a crucial divorce document. to draft a settlement agreement, avoid high expenses, and settle without going to court.
Military Divorce in Virginia—Everything You Need To Know To Part Ways
To qualify for a military divorce in Virginia, the spouse serving in the armed forces must be stationed in the state for at least six months. Note that the divorced service member doesn't have to stay in the state after the dissolution of marriage. If the military spouse serves in the navy, their ship's homeport has to be in Virginia.
According to the Virginia divorce law, you can qualify for a fault-based or no-fault divorce, both of which could be:
What Is the Difference Between Fault-Based and No-Fault Divorces?
File for fault-based divorce if your spouse committed one of the following acts listed in the Code of Virginia:
Felony
Cruelty
Adultery
Abandonment
Before filing for divorce based on cruelty or abandonment, you have to be separated for:
If the cause of marriage dissolution is adultery or felony, you may ask for an immediate divorce.
To file for no-fault divorce, you must spend six to twelve months apart, depending on whether you have children. During this time, you can determine the details of the post-divorce arrangements, such as custody and property division.
What Are Contested and Uncontested Divorces?
An uncontested divorce is a marriage dissolution in which:
Both parties agree on the conditions of the separation
Neither has committed a marital transgression
In this case, refer to our uncontested divorce papers article and find out if you need a divorce lawyer. Uncontested divorces are usually low-cost and quick.
If former partners can't agree on the elements of their divorce—such as child support, custody, or splitting assets—then the divorce becomes contested. To bypass the issues and avoid hiring a lawyer, you can try mediation because it's still a more affordable option.
Virginia Divorce Laws for Military Service Members
If the spouse on active duty is not filing for divorce, they must receive divorce papers and respond to them. Because of the delivery issues, Virginia law protects the person in question from the default divorce judgment. The court may judge a stay of proceedings if the service member hasn't received the notice or is absent because of the military deployment.
In such cases, the following happens:
| Step 1 | The judge may order a stay of proceedings if the served spouse hasn't received the notice or is unable to appear in court |
| --- | --- |
| Step 2 | The stay can't be shorter than 90 days and can be extended if necessary |
| Step 3 | When notified, the served party must show good faith and ask for a leave to report to the court |
If duties prevent you from responding to the request for an extensive period, learn whether you can get a divorce without going to court.
What if I Haven't Received a Notification and Failed To Request a Stay?
Has the court issued the default divorce while you were away and didn't have divorce papers served to you? Request reopening of the default judgment when you return to the U.S. because the 3931 Code allows you to do so.
Separation Agreement Details Involving Military Personnel in Virginia
After filing for divorce, both parties should agree on the following points:
Alimony
Child custody
Military benefits
Property division
If the couple cannot find a middle ground, the court gets to decide on the crucial matters for them.
Alimony and Child Support Payments
Alimony is a major concern if one of the parties has a lower or no income. A parent staying home has to take care of the kids alone, which usually involves higher costs, so the compensation must be appropriate.
Child Custody
The court usually awards custody to a non-military parent, but spouses serving in the forces can demand that their parents or siblings take the children.
The court will decide in the children's best interest.
Property Division and Military Benefits
The Virginia law obliges ex-partners to share their assets equitably. When one of them is in military service, it isn't that simple.
Military pension, for example, is beneficial to both parties and is often the most significant asset in a military marriage. Non-military spouses may qualify for their partner's Survivor Benefit Plan and medical benefits, too.
To decide on whether a non-military spouse gets a portion of the pension or partakes in other benefits, the court usually considers:
The duration of the marriage
How long has a service member been on active duty
According to these factors, the court may order splitting the benefits between spouses.
How Can DoNotPay Help You Get a VA Military Divorce
Terminating your marriage in a friendly divorce is the cheapest option, and it can even be conducted online. DoNotPay can assist in drafting a top-notch divorce settlement agreement, so the process runs even smoother.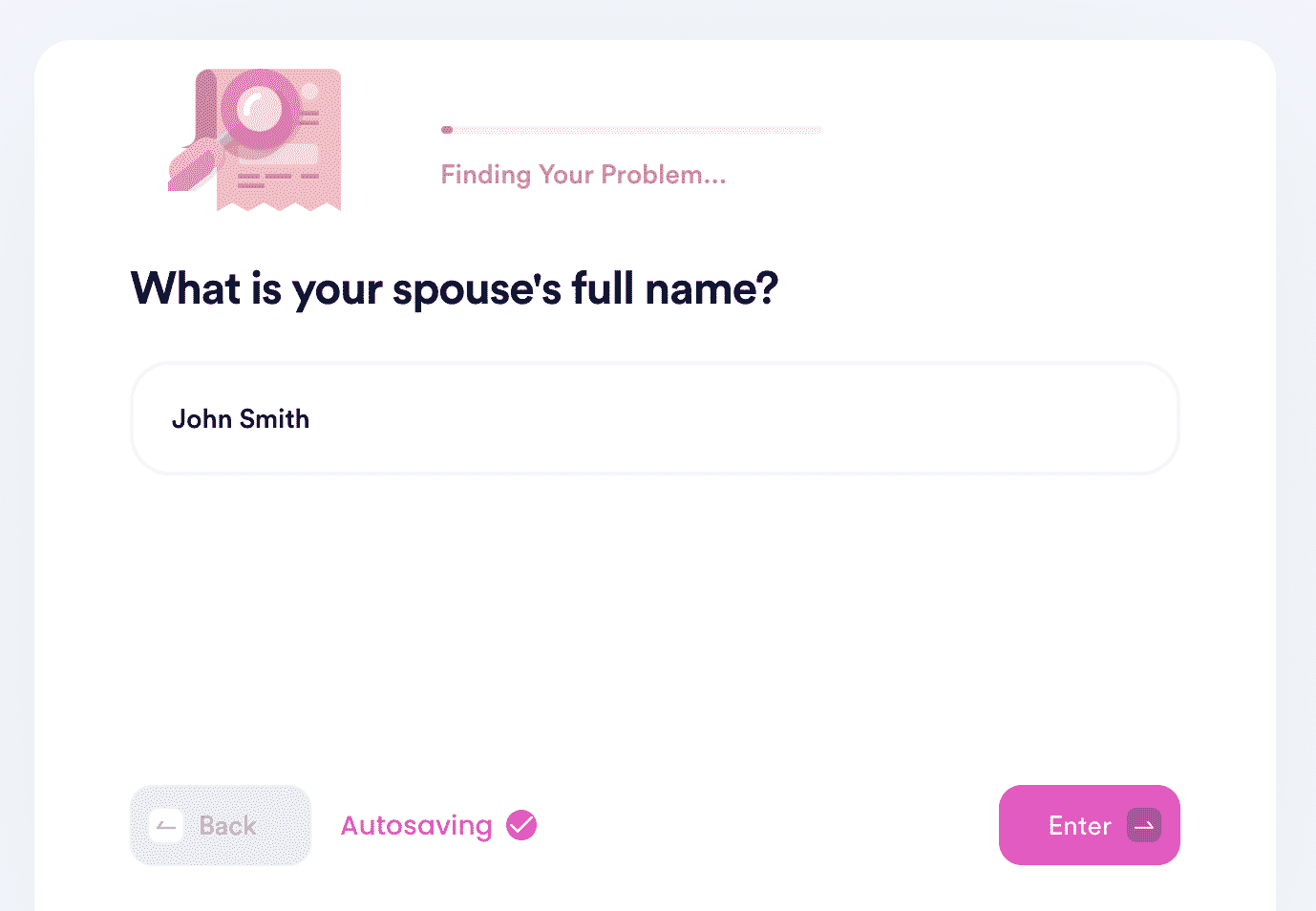 To benefit from our efficient service, do the following:
and select the Divorce Settlement Agreement tool
Answer our chatbot's question about your spouse and kids
Specify how you wish to allocate your assets and income
DoNotPay creates a legally formatted settlement agreement ready for signing and notarization. To help you do that, we can schedule a video appointment with an online notary.
DoNotPay Is the Best Solution for Your Bureaucratic Problems!
A wide range of handy features DoNotPay offers can assist you in resolving administrative issues without breaking a sweat! Our app provides the easiest way to:
Get What You're Owed in a Few Taps!
Shopping is fun, but retailing companies can sometimes be difficult to negotiate with, especially when things go wrong. With DoNotPay, you can reach their customer service without spending hours on hold and get a refund fuss-free! Should the merchant refuse to collaborate, we can help you get justice by suing them in small claims court.
Our app can also file an insurance or warranty claim in your name, request gift card cash back, or initiate returns for dissatisfying products.
If you want to check whether you have any unclaimed money in old bank accounts, using DoNotPay is the easiest way to do it!