Track and Automate Your MidAmerican Energy Bill Payments Easily
Paying bills is part of the adulting process that no one likes. It reduces the checkbook balance, leaving less discretionary income. If the payment is late, the balance drops a little lower. And nothing is more frustrating than trying to make sense out of a billing statement, especially utility bills. They list such things as CCF usage, demand charges, transport charges, and delivery rates. How do you even know what to pay or when to pay it? Of course, you can go on a budget plan where you pay the same amount each month -- regardless of your actual usage. Even when you have payment options, it's not always easy to use .
How Do You Pay MidAmerican Bills?
The energy company offers six payment methods to manage your . None of the six methods use the same instructions.
Online
You can create an account on the MidAmerican website; however, it doesn't explain how that happens.
Select My Account on the home page.
Enter a username and password.
Select Create an Account. You will be asked to reset your password.
Enter a password and email address.
At this point, your efforts fail unless you have provided an email address to MidAmerican before trying to set up online payments.
Credit or Debit Card
Credit and debit card payments are made through a third party called Speedpay. Again the process is not straightforward.
Go to the home page.
Select Residential.
Select Payment Options.
Scroll down to Credit and Debit Card Payments.
Select link to Speedpay.
At this point, you are transferred to a Speedpay site that asks for your user profile email and password. Unfortunately, it doesn't tell you how to create a user profile or password. Oh, they may also charge you a fee for processing the transaction.
Automatic Recurring Payments
To set up automatic recurring payments, you need an online account which isn't easy to set up online. Or, you can print out a payment form, complete it, and mail it to the company, although no address is provided.
With automatic recurring payments, you are authorizing MidAmerican to take money from your account each month for a set amount or the entire bill. Unless you receive a copy of your bill before the recurring payment is made, you will have no idea how much money was taken from your account if you opt to pay the bill in full each month.
Which Option Should You Use for MidAmerican Bill Pay?
When deciding which payment option to use, consider the following advantages and disadvantages.
Pay by Mail
Of the MidAmerican Bill Pay options, snail mail is the most straightforward. A little time-consuming, but it only costs a first-class stamp which is less than the fee for a debit or credit card payment. It is certainly less than the convenience fee for Western Union payments.
Pay by Phone
Phone payments are a close second, provided you aren't waiting in a queue or getting a busy signal. Of course, there's the possibility that the account number, card number, or payment amount is entered incorrectly. The automated attendant may not translate the numbers correctly.
In-Person Payment
Walk-up payments at MidAmerican kiosks may work if you live in Iowa, where the company has over 10 locations. If you live in South Dakota or Illinois, you have one location in each state. Nebraska residents do not have a walk-up option unless they want to pay the convenience fee for a Western Union payment.
Online Payment
MidAmerican offers three types of online payments – one-time, recurring, or third-party.

One-time payments. If you can set up a My Account, you can log in to the website to make a payment. However, the payment is taken from a banking account. If you plan to use a credit or debit card, you must use the third-party method.
Recurring payments. Automatic recurring payments allow MidAmerican to debit your bank account for payment. You may opt to pay the bill in full each month, or you can discuss a budget plan where a standard amount is taken out each month. You will have to request that MidAmerican stop the automatic payments, usually in writing.
Third-party. Credit and debit card payments are processed by a third-party payment processor that charges a fee for processing the transaction. That does not include fees your financial institution may charge for the card transaction.
If sorting through the MidAmerican Bill Pay options is overwhelming, DoNotPay can help you set up recurring check payments. You can choose the most straightforward option without writing a check or mailing it.
How to Pay a MidAmerican Bill With DoNotPay
If you want to set up recurring check payments without the hassles, DoNotPay has you covered in six easy steps:
1. Go to the Bill Pay product on DoNotPay.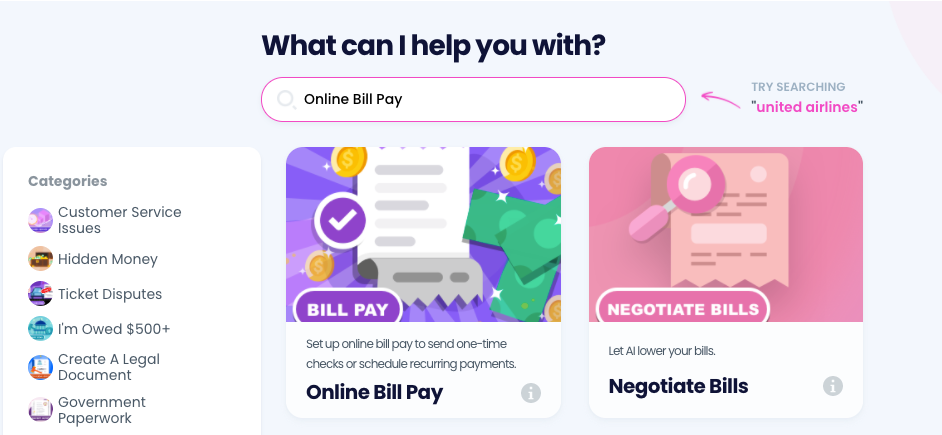 2. Connect a bank account if you haven't already.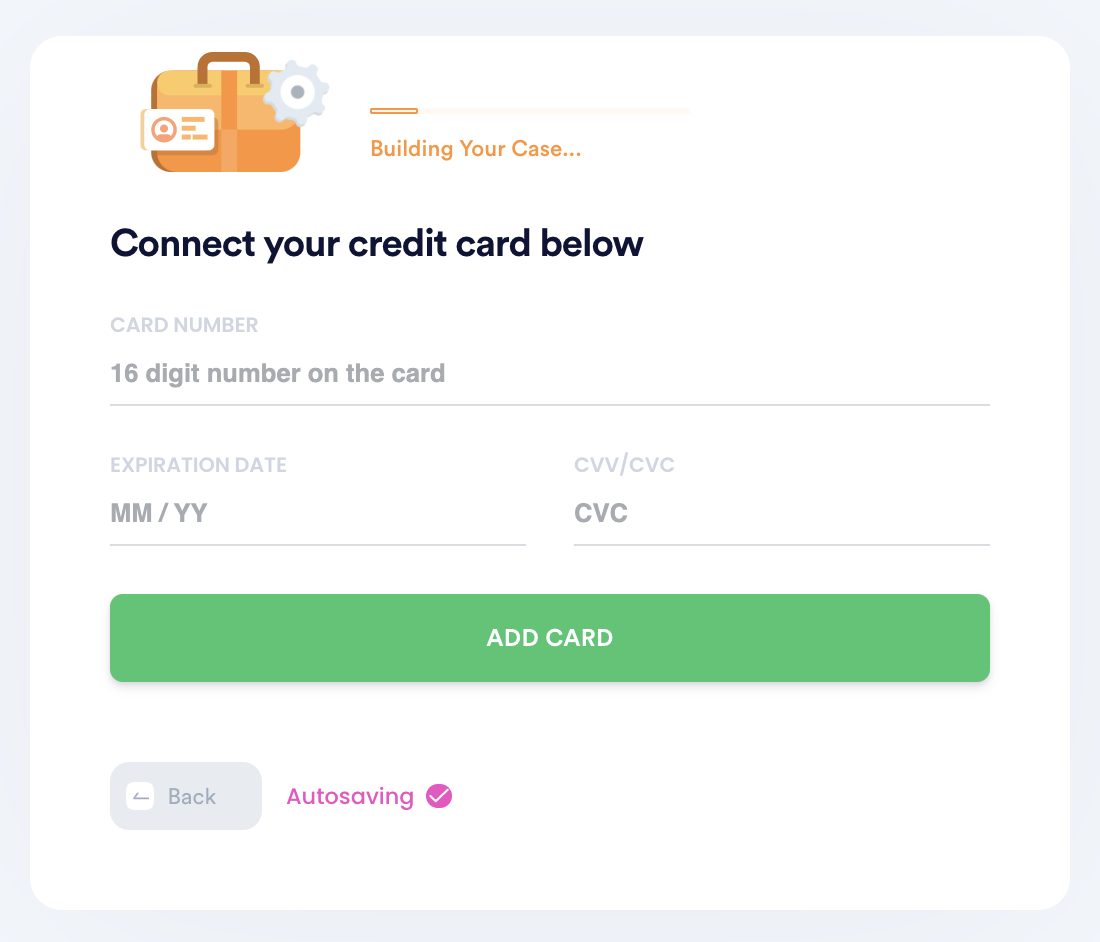 3. Schedule recurring or one-time payments by entering the person you want to address the check to, the payment amount, and their mailing address.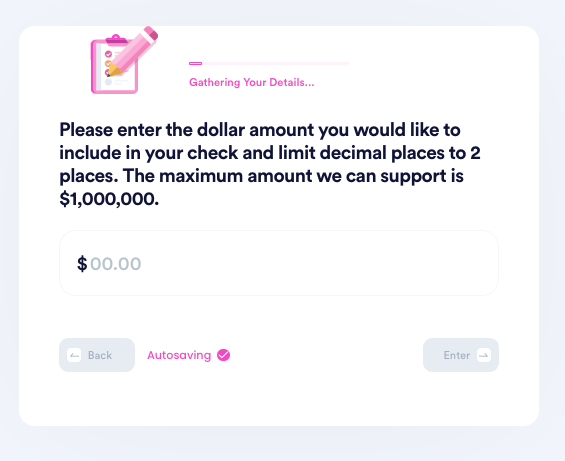 4. Customize the payment with a PDF attachment, image, and memo.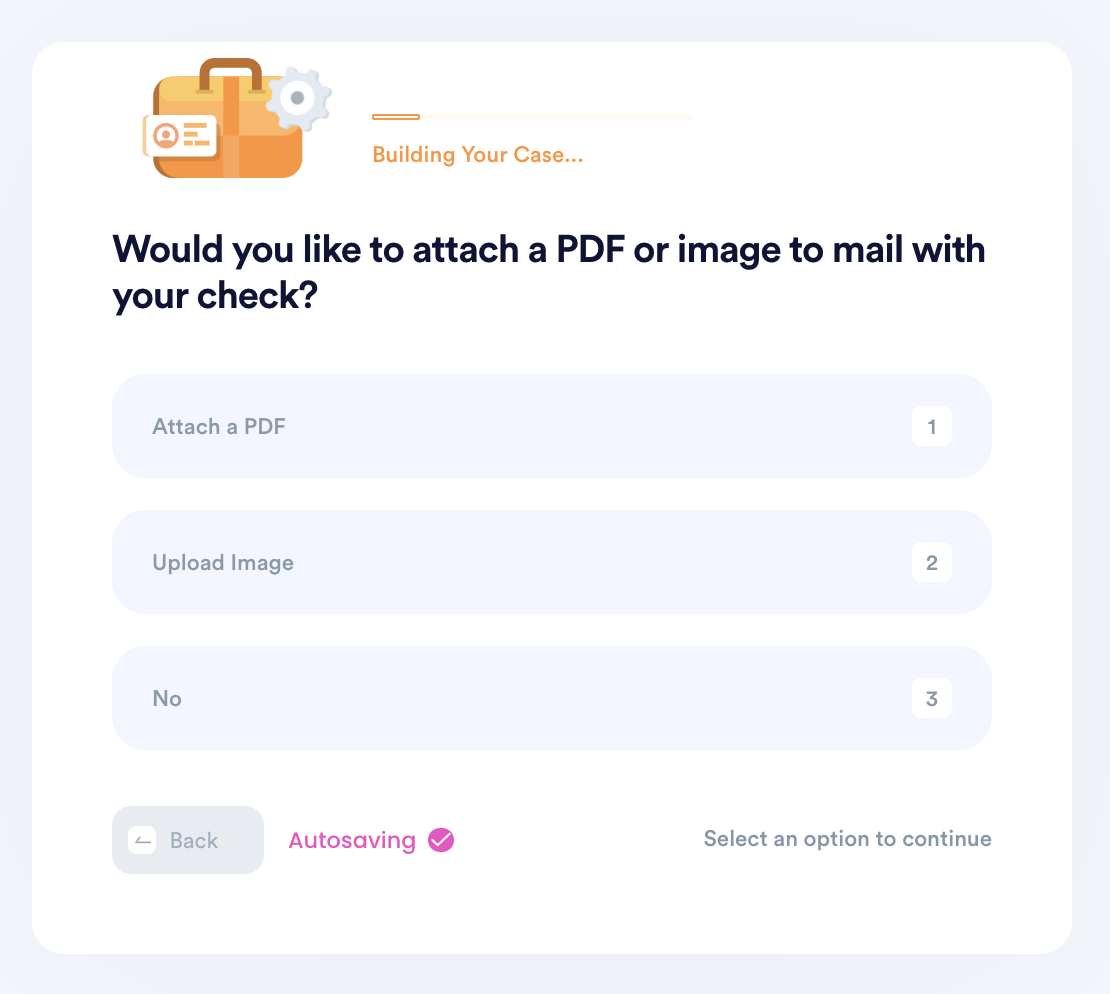 5. Enter your contact information, including email, address, and phone number.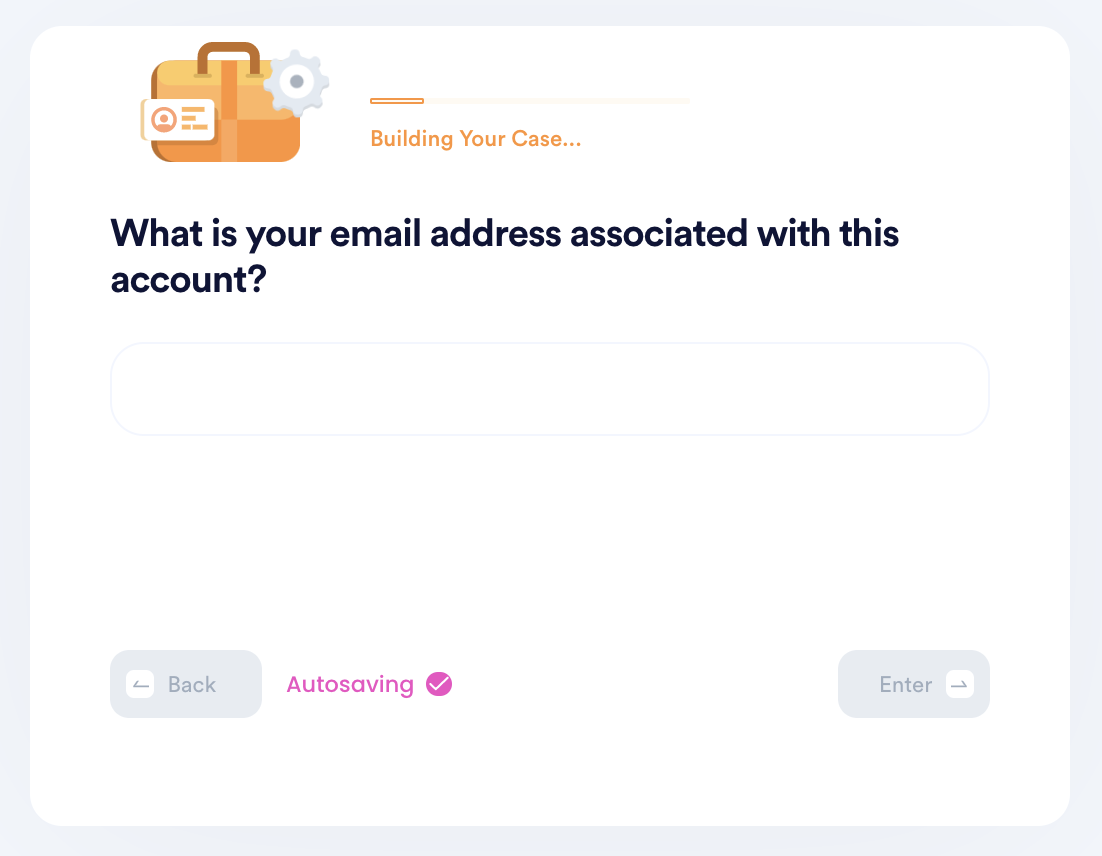 6. Submit your task! DoNotPay will mail the check on your behalf, and make sure it gets sent each recurring period if you set up recurring payments. You can always return to the product to delete or add new payments.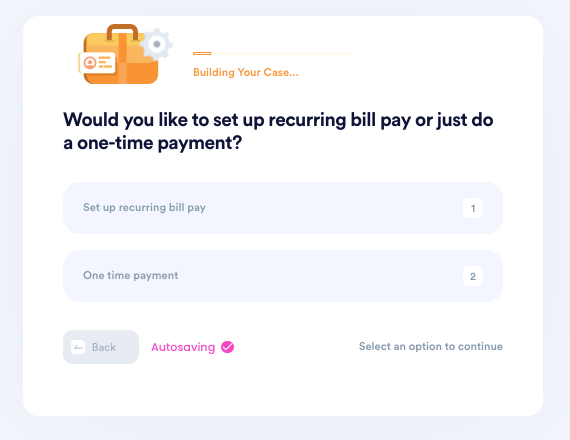 Why Use DoNotPay?
DoNotPay is simple. Six steps and you're done. Its processing is user-friendly and provides the following benefits:
Saves Time. You set up your first payment, and you're done. No finding a kiosk or making a phone call is necessary.
Reduces Frustration. DoNotPay's straightforward process makes it easy to get started, and it's just as simple to make changes.
Keeps You in Control. You are always in control of how much is paid to whom and by what date. There are no surprises.
With DoNotPay, you have the peace of mind of knowing your bills are being paid on time.
What More Can DoNotPay Do?
DoNotPay is the only dashboard you need to manage your gas bills, electricity, and media bills in a single place. We offer automated payment services for:
National Fuel

Washington Gas

Dominion

Pay By Plate MA
DoNotPay can help you in a ton of ways beyond just bill payments. We offer a variety of services you may find useful.