A Comprehensive Guide to Michigan Jury Duty
Being summoned for jury duty might seem like a hassle to some, but it is a mandatory obligation for all U.S. citizens to ensure a fair legal system. In this guide, we will explain everything you need to know about Michigan jury duty, including:
If you are unsure about requesting time off from your employer, and let us do it for you.
An Overview of Michigan Jury Duty Rules
Check out the table below for a basic overview of jury duty laws in Michigan:
Jury Duty Rules
Brief Details
Eligibility criteria
A potential juror should be:

A U.S. citizen
A resident of Michigan for at least a year
A fluent English speaker
Medically and physically well
Above 18 years of age

Frequency of being summoned
Potential jurors are selected once every year
Selection process
The jury selection process works as follows:

Potential jurors are randomly selected through a pool of eligible local citizens
All jurors will receive a jury summons to appear in court on a specific date
They need to fill out a questionnaire at court to prove they are unbiased

Duration of duty
Jury duty in Michigan typically lasts for three to four days
Jury Duty Pay in Michigan
Jury duty pay varies throughout the country, but Michigan courts provide nominal compensation to jurors for fulfilling their duties. The amount can differ, but most counties, such as Wayne County, pay jurors as follows:
| Number of Days | Compensation |
| --- | --- |
| First full day | $30 |
| Second full day | $45 |
| Travel reimbursement | $0.10 per mile |
If you serve on a federal jury, you will get paid $50 per day and get reimbursement for:
Food and drink
Travel
Parking fees
How To Get Out of Jury Duty in Michigan
Jury duty is mandatory for all citizens. If you fail to appear in court within 14 days of the jury summons, there are legal repercussions.
You can only be excused from duty if you are:
Mentally or physically ill
Breastfeeding a child
The sole caregiver of a mentally or physically handicapped person
On active military duty
A medical worker
Employed in the fire or police department
Above 70 years of age
A full-time student
To get an exemption, you need to submit a written request accompanied by valid documentation.
Michigan courts only allow you to delay your duty once for up to three months. In case you need to extend the postponement, you need to go to court to get it directly approved by a court clerk.
Can You Get Out of Jury Duty Because of Work?
In Michigan, you cannot skip jury duty if you are unable to take time off from work. It is your employer's responsibility to give you time off to fulfill your duty. If they fire or threaten you in any way, you can submit a complaint to the court and sue them for wrongful termination.
In case your employer is guilty of a misdemeanor, the court can charge them with a fine of up to $500 or 90 days' imprisonment.
Use DoNotPay To Draft a Leave Request Letter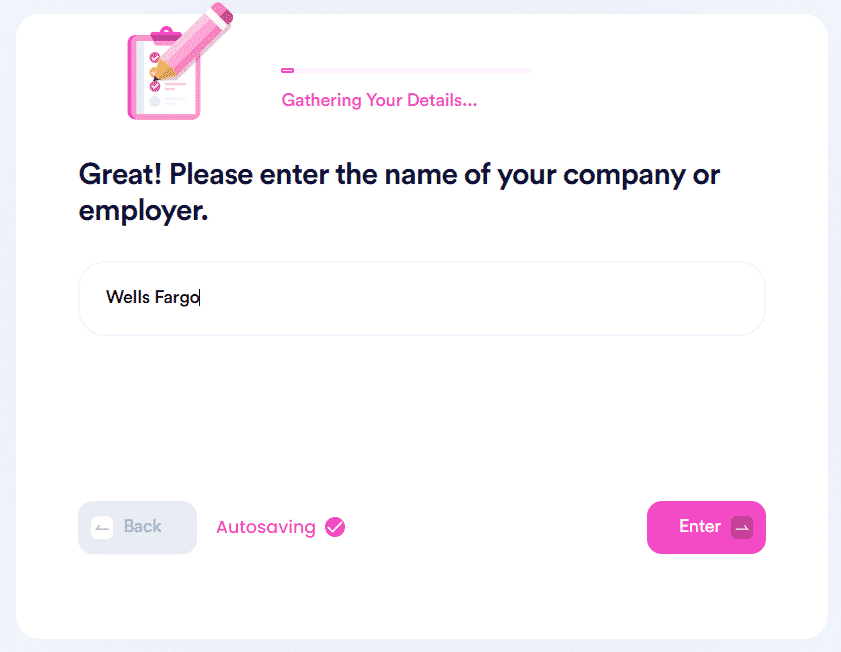 If you are hesitant to ask your boss for time off, we can swoop in to help! Our AI-powered app can create a leave request letter that complies with Michigan state laws and ensures your due rights. To write the letter, you need to take these steps:
in your web browser
Choose the Jury Duty Leave Request Letter product
Enter the number of days you need off
Upload a photo of the jury summons
We can send the letter to your employer on your behalf. If you want to send the letter yourself, download it in PDF and forward it to your boss.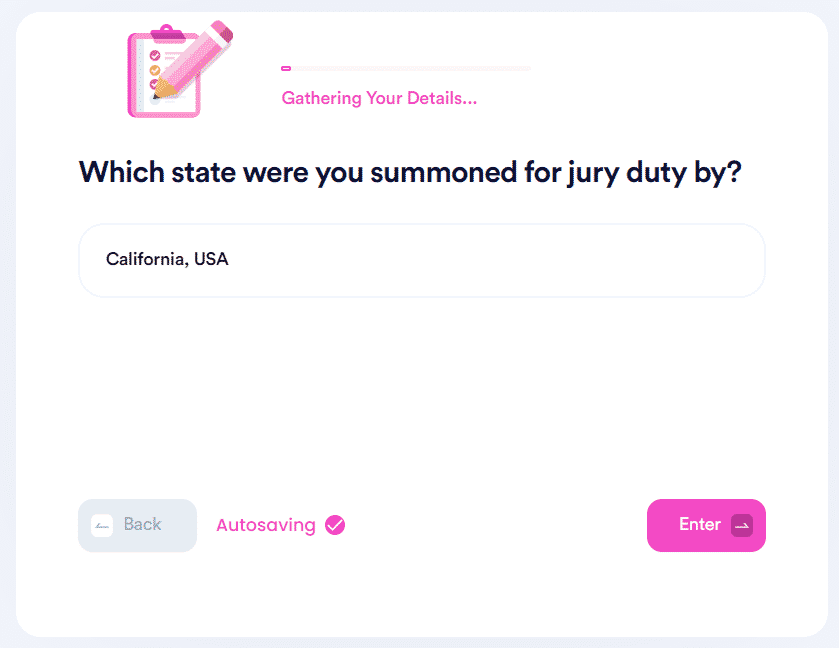 DoNotPay Has More Products in Store for You!
Our app is adept at solving numerous issues and completing various tasks in your stead.
You may want to use DoNotPay to protect your work from copyright infringement, reduce your property taxes, send defamation demand letters, or file FOIA requests.
Through the same app, you'll be able to skip many bureaucratic hurdles. Here are more tasks DoNotPay can help you with:
Use DoNotPay To Keep in Touch
If your friend or family member is in jail, we can help you locate them and send and receive letters with ease. Do you need to send other letters but hate going to the post office? You can use our Mailing Service product and save time.
We can also help you send online faxes, reach customer service, and contact embassies or government representatives.
In case you're drowning in email and text spam, our app can end it for good. Even if robocalls are bothering you, we have a solution!