How Much Does the Mexico Tourist Visa Cost, and What Are the Entry Rules?
Visiting Mexico is on most travelers' bucket lists for various reasons, including:
Touring Tenochtitlan, the former Aztec capital, in Mexico City
Admiring underground cenotes, waterfalls, and lakes in Yucatan
Enjoying seaside activities in vacation resorts of Cozumel, Punta Cana, Tulum, and many more
Before arriving in Mexico, you should fulfill all entry requirements. An essential question is whether you need an entry permit and, if so, how much the Mexico tourist visa costs.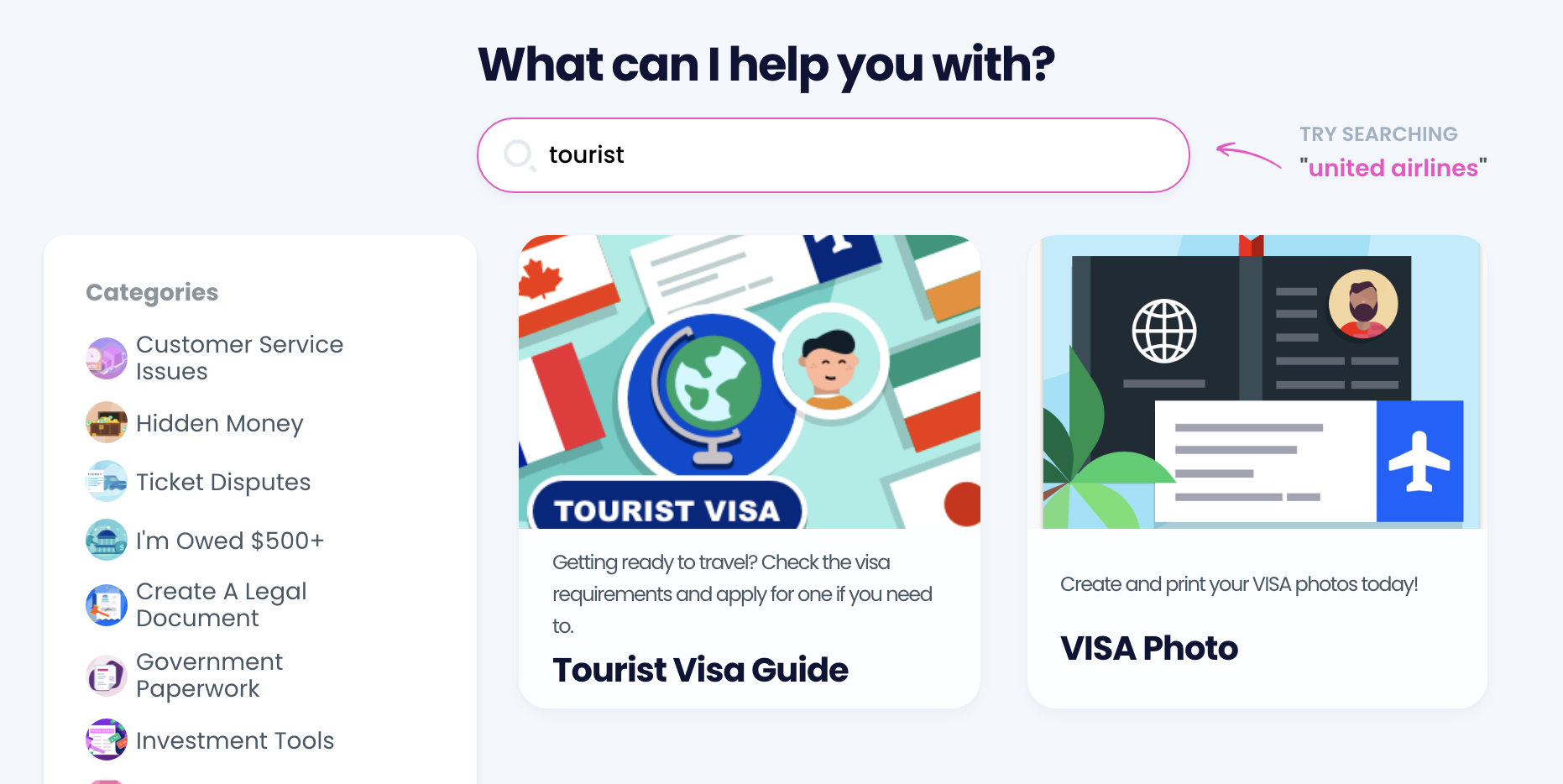 To learn about travel-related bureaucracy in the blink of an eye, check out DoNotPay. We break down the process and provide all relevant details about your trip to Mexico.
Mexico Tourist Visa Cost—All the Facts You Need in One Place
Note that the Mexico tourist visa doesn't exist in a traditional sense, even though you keep hearing of it. When speaking about the Mexican visa, travelers refer to Forma Migratoria Múltiple (FMM), also known as the Tourist Card.
To enter the country, every traveler must apply for a card. If a family of four, for example, travels to Mexico, each member has to obtain an individual permit. You can complete the form:
Online
At the entry point to the country
During your flight (if the airline flying to Mexico provides the form)
As of June 2021, the cost of the tourist visa for Mexico is 594 Mexican pesos, roughly equalling 30 U.S. dollars. You may get the Tourist Card free of charge if you meet the following criteria:
The duration of your trip to Mexico is up to seven days
You enter the country via a land crossing point
Mexican authorities typically grant travel permits for a 180-day stay. Note that the Tourist Card is valid for a single entry only. You can't leave Mexico and return even if the three-month deadline hasn't expired.
Can I Extend My Stay Beyond 180 Days?
To apply for a prolonged stay, you must go to an INM (The National Institute of Immigration) office. Bring your passport, Tourist Card, and proof of having sufficient funds for the extended trip.
You can count on a 30- to 60-day extension if the INM approves your request. The extension procedure usually doesn't last long, so you might complete it in several minutes.
Are There Any Other Requirements for Entering Mexico?
Besides obtaining your Tourist Card, you must meet the following criteria to visit Mexico:
Have a U.S. passport valid at least six months after the last day of your trip
Prove you have funds to support yourself during the visit
Show proof of intended return, such as a two-way flight ticket
Ensure you have one blank page in your passport for the entry stamp.
Mexican authorities may also ask you to state the purpose of your trip. You may need to disclose the following info:
Itinerary details
Hotel reservation
Intended departure date
Does Mexico Impose COVID-19 Travel Restrictions?
Although Mexico has issues with the spreading of the COVID-19 virus, the country doesn't have travel restrictions at the moment. You should take all necessary precautions, especially if you aren't fully vaccinated. Before traveling to Mexico, complete the online questionnaire to let the authorities know if you:
Had any contact with an infected person recently
Feel COVID-19 symptoms
Authorities monitor foreign visitors at entry points, especially those coming from high-risk countries. In case you show any of the coronavirus symptoms when entering Mexico, you will be screened and sent to quarantine if proven positive. Note that policies and measures change, and current rules must be checked before the trip.
Can I Use DoNotPay To Check if I Need a Tourist Visa?
Gathering necessary information regarding your upcoming trip to a foreign country is usually a demanding and tedious process. When browsing the web to learn what the requirements are, you may come across scattered and confusing info.
Knowing how inconvenient that is, DoNotPay helps by collecting the information for you. You will find out if a visa is needed the moment you complete a short questionnaire. We will also advise what documents are necessary for application.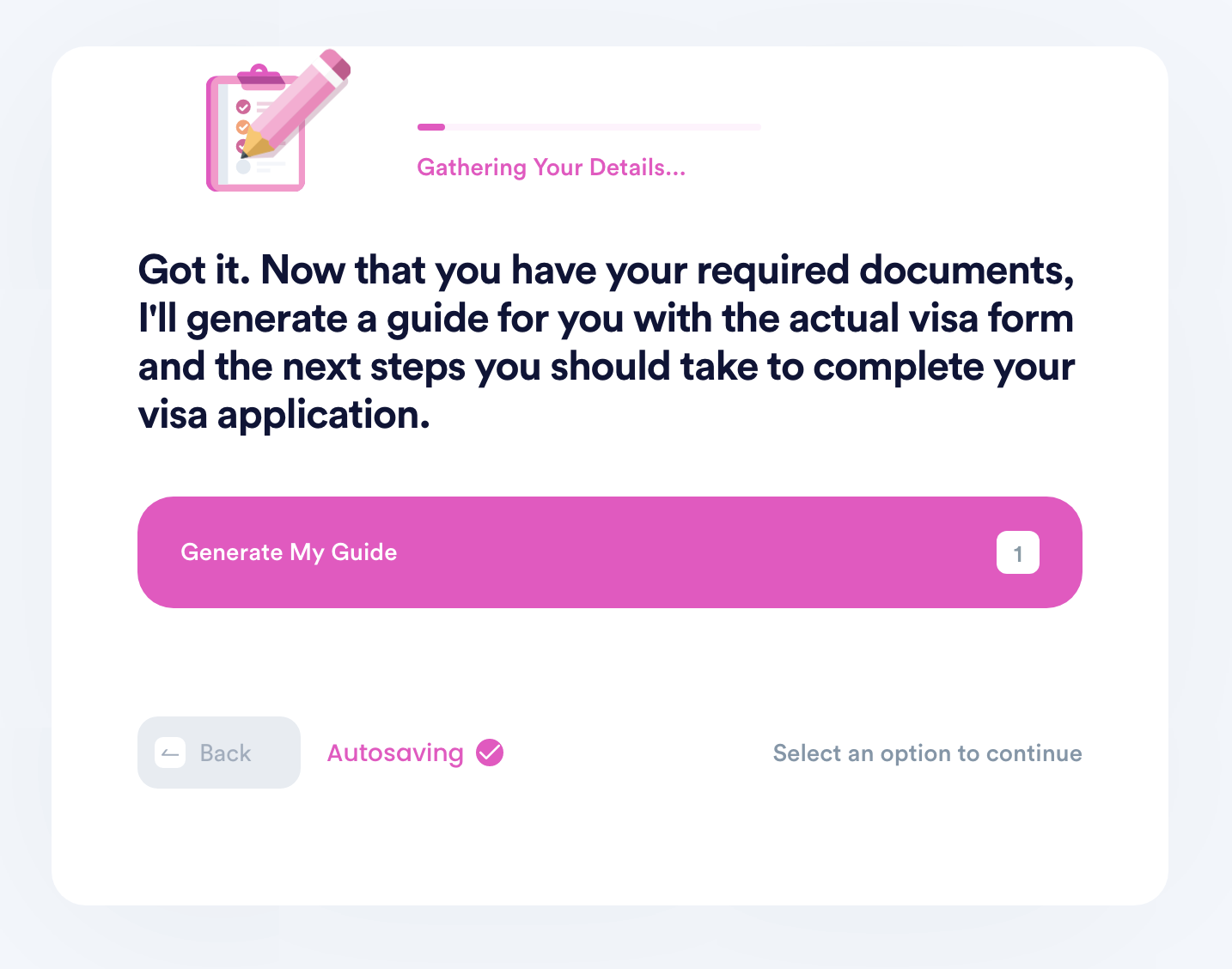 DoNotPay can contact the embassy on your behalf, confirm if the online application is available, and get back to you with the application link. In case applying on the website is not an option, DoNotPay generates a PDF form for you to print and fill out.
To benefit from our efficient and convenient service, do the following:
Log in to DoNotPay and select Tourist Visa Guide
Confirm you are a holder of a valid U.S. passport
Choose your destination country
Once you complete this short form, you'll instantly know if you need a visa for your trip.
Would You Like To Visit Other Countries on the Continent? Learn About the Travel Requirements With DoNotPay
If you wish to visit other countries in Central and North America, check out their visa and entry requirements in the table below:
Save Time With DoNotPay
DoNotPay is not done helping you! We offer you assistance in completing a variety of tasks quickly and efficiently, such as:
Canceling Subscriptions Has Never Been Easier!
If you keep getting charged a monthly subscription fee even though you no longer want to use a certain service, don't let your money go to waste! Some companies tend to renew your subscription automatically, but that doesn't mean you have to put up with it—use our app to terminate your membership or subscription in a few clicks!
Do you want to sign up for free trials and create a virtual credit card or a burner phone number to protect your sensitive info? Once you subscribe to DoNotPay, we will walk you through the process of doing all of the above in no time!
You can also count on our assistance if you need to get rid of spam or robocalls.