How to Contact the Mexican Consulate in Philadelphia
The Mexican Consulate in Philadelphia serves the Mexican diaspora in the following American states and regions:
Pennsylvania
Delaware
New Jersey

Atlantic
Burlington
Camden
Cape May
Cumberland
Gloucester
Ocean
Salem
If you are not a resident of the listed counties, other consulates can assist with your consular needs!
How the Mexican Consulate in Philadelphia Can Assist You
Typically, the Mexican Consulate in Philadelphia assists by providing the following general consular services:
Denouncing or condemning human rights violations by foreign authorities
Arresting illegal migrants and preventing illegal immigration
Detaining individuals wanted on foreign warrants or worldwide issues
Finding personal items that were lost or stolen
Tracking down humans who have been missing or are lost
Recovering human remains, sick people, or vulnerable individuals
Issuing out permits for humanitarian purposes and organizations
Helping recipients of DACA in the United States
Recompensating or recovering unpaid wages for Mexican workers
Recovering minors in foreign custody or prisons
Issuing alimony pensions to citizens
Recovering minors in vulnerable situations
Helping victims of sex trafficking, hate crimes, or domestic violence
Tracking, transferring, and transporting criminals abroad
Issuing letters that prove you do not have a criminal background or record
How to Obtain Visas at the Mexican Consulate, Philadelphia?
If you are Mexican or a citizen of the United States, the United Kingdom, Canada, Japan, or the Schengen area countries, you do not need a visa to travel to Mexico. If you are not a citizen of those countries but are a permanent resident or have a visa authorizing re-entry, you need a visa to travel to Mexico. Follow these steps to obtain a visa:
Prepare a letter that is addressed to the Mexican Consulate, proving that you are a visitor that does not intend to stay in Mexico for more than 180 days.
Write which town you will be visiting, the days you will be in Mexico, prove that you are aware of job restrictions (you will not be allowed to work).
Attach a copy of a valid identifying document proving any legal status (U.S. re-entry permit, refugee travel documents, advance parole travel documents).
Attach a letter from an employer if you plan on working, state that you are employed or have regular work that will coincide with your visa purposes.
When considering anyone under the age of 18, an original birth certificate must be presented with additional identifying documents from both parents.
Any foreign students must also prove enrollment and intent to study.
You must include a passport that is at least 6 months from the expiration date.

The passport must include an original and photocopy of an accessory proof of identification accompanying it
A photocopy of the passport's information page must also be attached
A recent passport picture must be included
You must prove you have had a consular appointment
You must also apply in-person at the Consulate
Passports Services at the Mexican Consulate, Philadelphia
How to Apply for a Mexican Passport for the First Time?
Appear in-person at a Consulate
Prove your Mexican nationality by submitting one of the identifying documents listed:

Birth Certificate
Certificate of Mexican Nationality
Declaration of Mexican Nationality at Birth
Letter of Naturalization
High Security Consular Registration issued after 2005

Validate the fact that the documents provided are original and add a photo-identifying proof:

Identity Card or Precartilla of the National Military Service
Professional License
Certificate of Mexican Nationality
Driver's License
Residence Card of the United States
How to Renew an Expired Mexican Passport?
Apply in-person at a Consulate. Some consulates are currently catering to their jurisdictions by appointment only, so follow local COVID-19 regulations in the best interest of safety.
Present the passport that needs to be renewed.
In the case that a passport has been stolen, you need to file a police report and then bring a copy of it to the Consulate.
Follow requirements as if your passport were to be issued for the first time, bringing proof of identification that is a first-tier example.
Address
Mexican Consulate General in Philadelphia

111 South Independence Mall E

Suite 310

The Bourse Building

Philadelphia, PA

19106

Telephone Number
215-558-2241
Email Address
General Inquiries: 
Office Hours
Monday to Friday

8:30 a.m. — 6:00 p.m.
How to get to the Mexican Consulate from Center City:
Enter 11th Street Station
Board the MFL Train towards Frankford Transportation Center
Exit at 5th Street Independence Hall Station
Walk 7 minutes
Enter the Mexican Consulate General in Philadelphia
How to Let DoNotPay Do the Work For You!
DoNotPay acknowledges how frustrating it is to draft emails, search for correct addresses, and not receive timely replies to urgent matters that mean a lot to you. Let our AI-powered robot lawyer handle everything, with ease! To contact any Consulate or Embassy, all you need to do is:
1. Enter "Contact Embassy" on DoNotPay.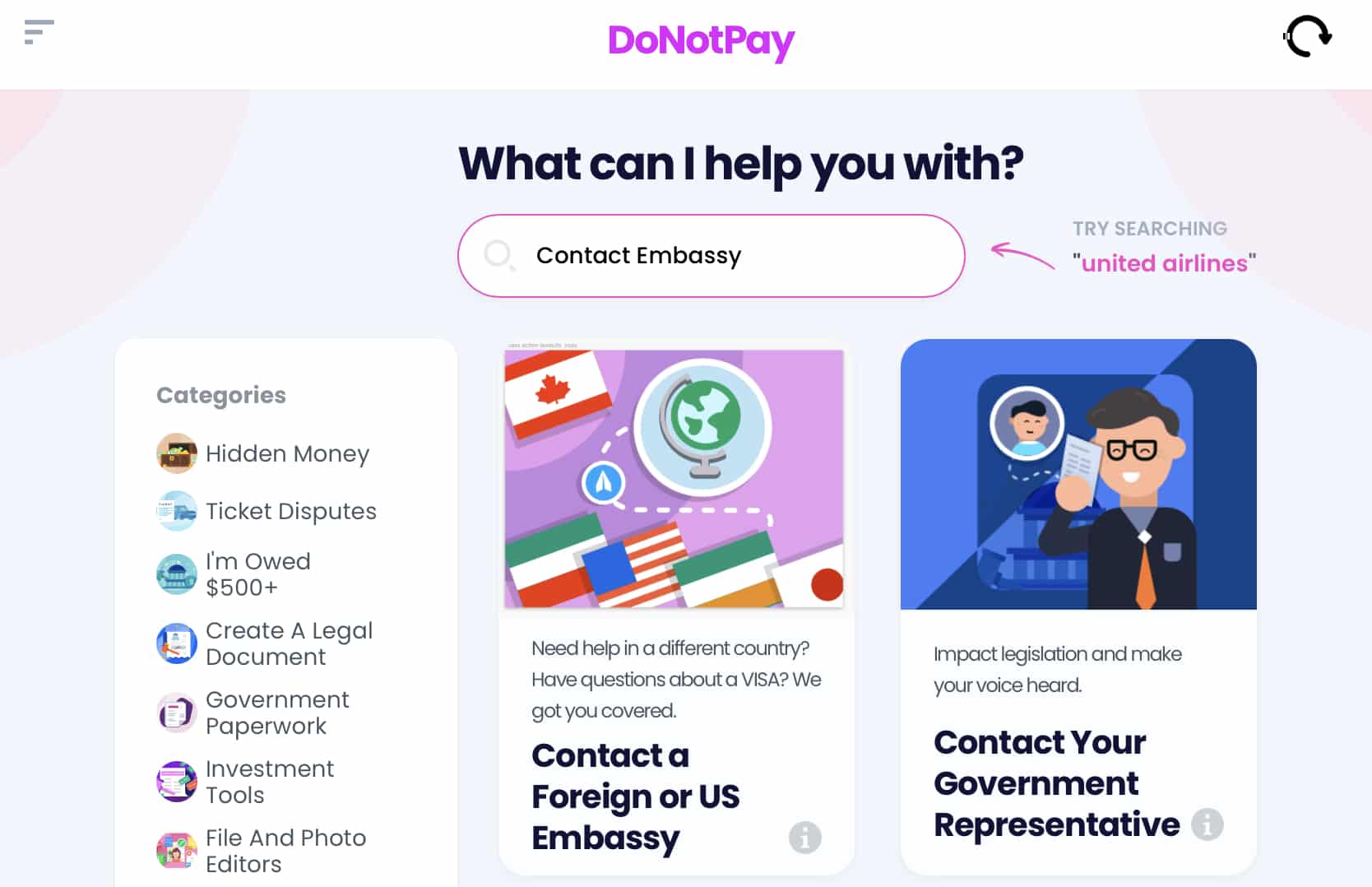 2. Choose to contact a foreign embassy in the US.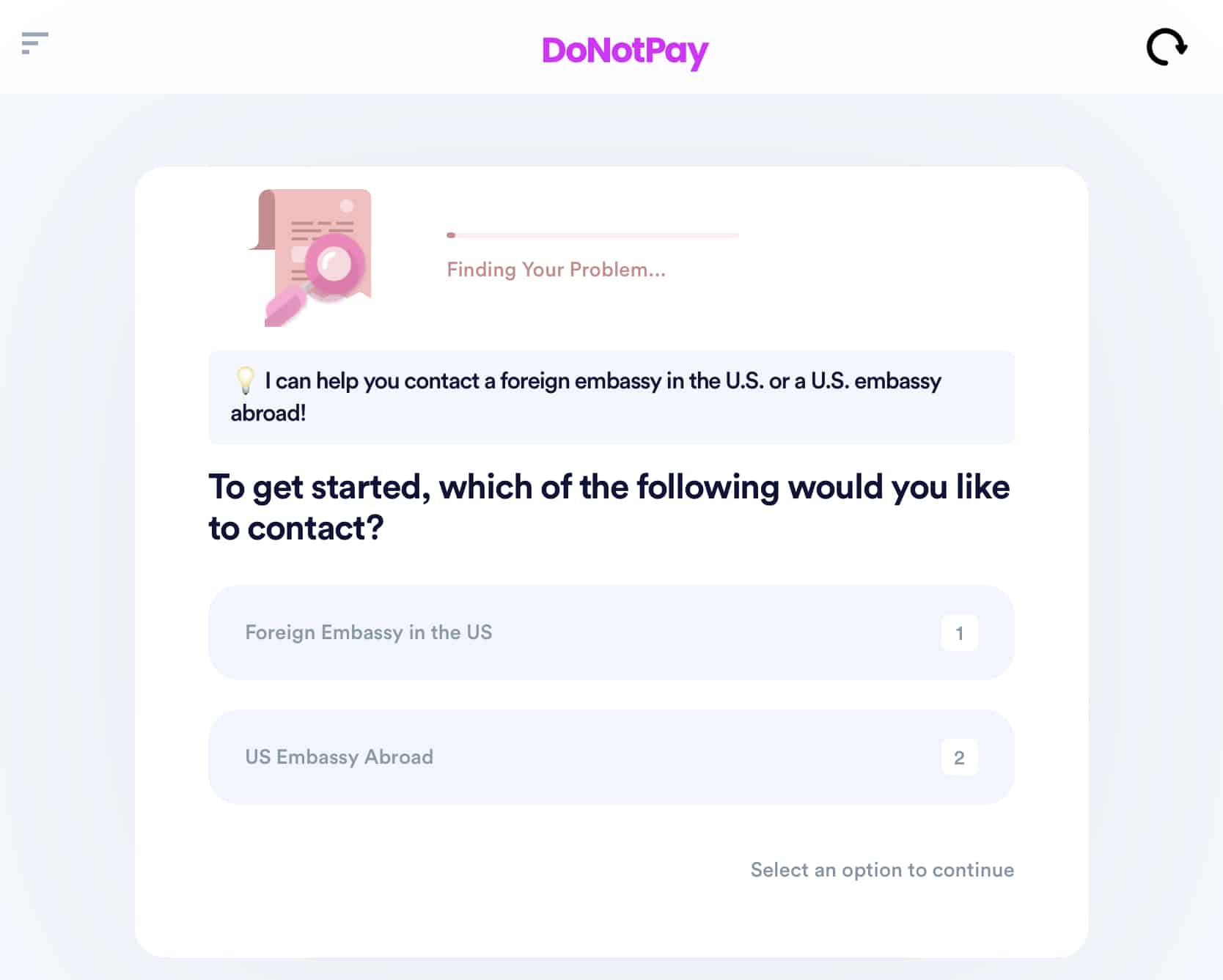 3. Explain your issue and any questions you may have.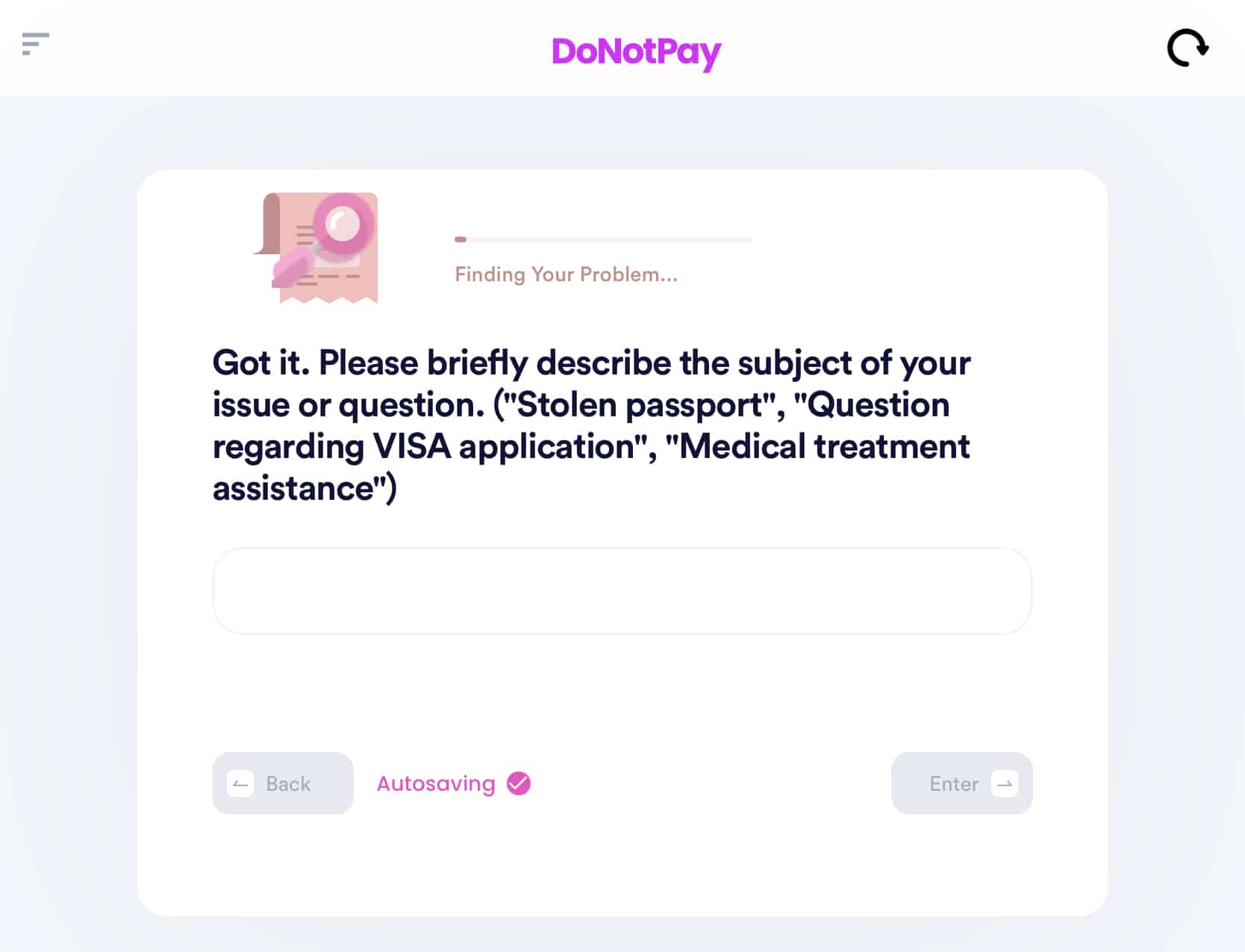 4. Tell DoNotPay which embassy or consulate you want to contact by typing in the country.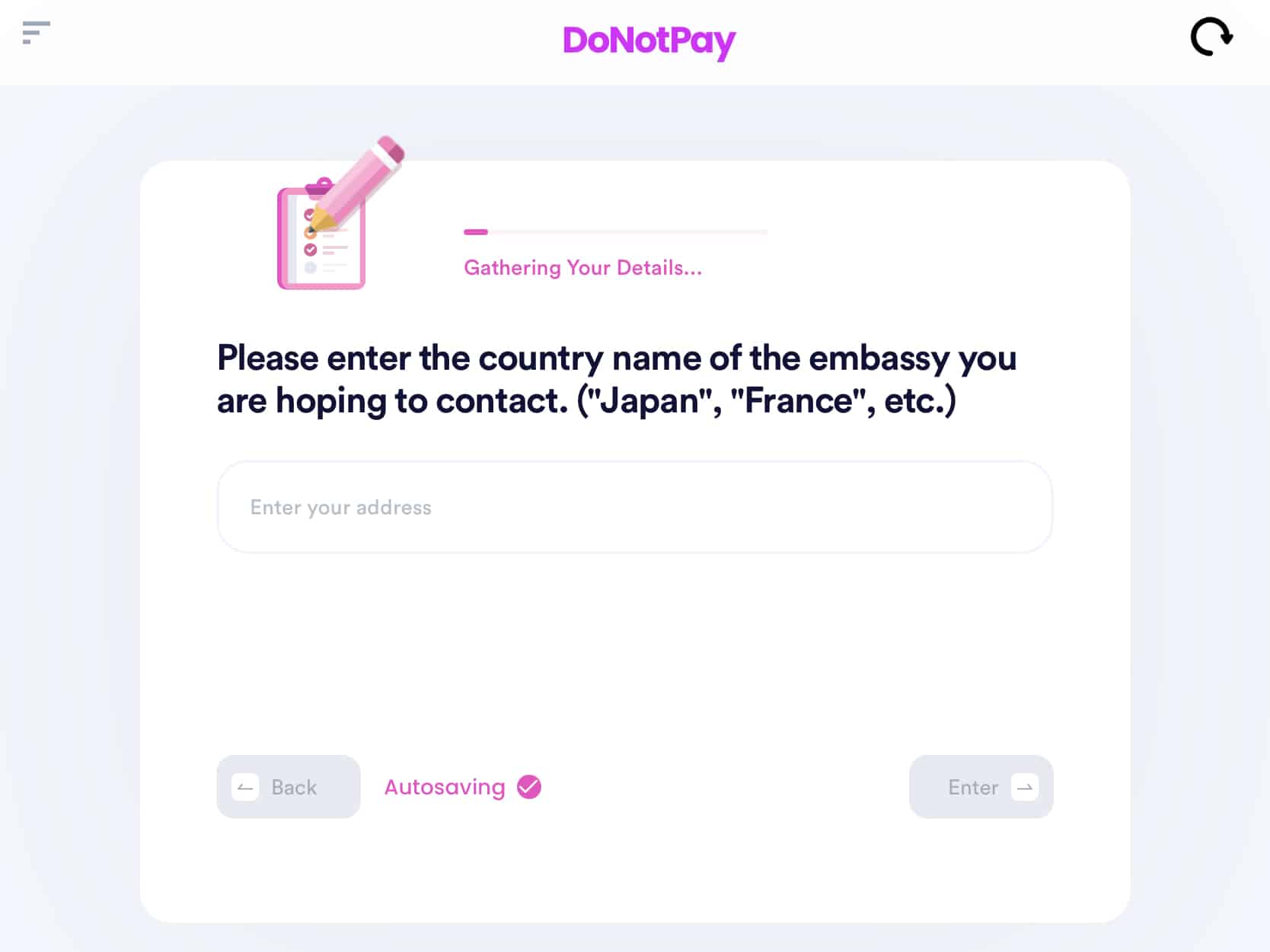 That's all! Using DoNotPay, you can expect a timely response from any consulate or embassy to your issue by email!
Who Else Can DoNotPay Help You Contact?