How to Reach the Mexican Consulate in Seattle
The Mexican Consulate in Seattle serves the following jurisdiction:
Washington
Adams City
Asotin City
Benton City
Chelan City
Garfield City
Grant City
Grays Harbor City
Island
Jefferson City
King City
Kitsap City
Kittitas City
Lewis City
Lincoln City
Mason City
Okanogan City
Pacific City
Pend Oreille City
Pierce City
San Juan City
Skagit City
Snohomish City
Spokane City
Stevens City
Thurston City
Wahkiakum City
Walla Walla City
Whatcom City
Whitman City
Yakima City
Idaho
Benewah City
Bonner
Boundary
Kootenai City
Latah
Nez Perce City
Shoshone City
Alaska
Aleutians East
Aleutians West
Anchorage City
Bethel
Bristol Bay
Denali City
Dillingham City
Fairbanks North Star City
Juneau
Haines City
Kodiak Island City
Ketchikan Gateway
Lake and Peninsula
Matanuska Susitna City Kenai Peninsula City
Nome City
North Slope
Northwest Arctic
Prince of Wales-Outer Ketchikan
Skagway City
Sitka City
Hoonah Angoon City
Valdez Cordoba City
Southeast Fairbanks City
Wade Hampson City
Yakutat City
Wrangell Petersburg City
Yukon Koyukuk City
If you do not reside in the following states or counties, other Mexican consulates may be of better assistance. 
What Can the Mexican Consulate in Seattle Do for You?
The Mexican Consulate is extremely helpful in determining the following:
Scoping and Measuring Human Rights Violations by Foreign Authorities
Preventing or Assisting in Immigration Detention
Aiding Arrests by Authorities
Recovering Personal Sentiments
Locating Individuals
Repatriating dead bodies, sick individuals, or increasingly vulnerable people
Issuing and Enforcing Humanitarian Permits
Aiding U.S. Recipients of DACA
Fighting Against Unpaid Wages or Worker Mistreatment
Recovering Minors in Foreign Custody
Assisting in Alimony Pensions
Restituting Minors
Recovering Victims of Human Trafficking
Extraditing or Transferring Prisoners
Issuing Letters Denouncing Criminal Records
Services Regarding Civil Registration
The Mexican Consulate in San Diego provides the following services that relate to civil registration:
Registering births
Providing death records
Issuing marriage certificates
Constructing and enforcing wills
Issuing powers of attorney
Verifying notarial acts
Issuing survival certificates
Declarations of nationality
Do You Need A Mexican Visa?
It is important to recognize that you do not need to apply for a visa if you are a citizen of the United States, Canada, United Kingdom, or Japan! You do need to apply if you are a non-US citizen who needs to re-enter the United States, holds refugee paperwork, or has an authorized parole document.
Here's how to obtain a visa:
Create a letter and address it to the Consulate, presenting yourself as a visitor who does not intend to stay in Mexico permanently
Prove you do not intend to stay for more than 180 days
State which town you are visiting, what dates you'll be in Mexico, and what restrictions apply
Include a copy of a valid identifying document proving legal status (passport, US green card, or pre-authorized parole documents if possible)
Provide a letter from an employer if you are applying for a work permit
Minors must also present their birth certificate with secondary proof of identification from their parents/guardians
Foreign students must attach proof of student status
You must also include documents proving financial stability and economic ability
Attach bank statements to prove you are capable of providing for yourself in Mexico
Have an original passport that is at least 6 months before reaching its expiration date
Include a photocopy of your passport's information page for proof of details
Prove you have an appointment at the consular
Visit the consulate to apply formally, providing all accessory documents
How to Obtain a Mexican Passport or Renew an Existing One?
How to Obtain A Passport:
You must appear in person at a Consulate
You need to prove your Mexican nationality by submitting one of the specific documents listed:

A Birth Certificate
A Certification of Mexican Nationality
A Declaration of Mexican Nationality at Birth
A Letter of Naturalization
A High Security Consular Registration issued after the year 2005

Prove the documents that you provided are original and then add a photo-identifying document, like:

An Identity Card or Precartilla of the National Military Service
A Professional license
A Certificate of Mexican nationality
A Letter of Naturalization
A Driver's License
A Residence Card of the United States
How to Obtain a passport if your passport has expired:
You must appear in person at a Consulate. Some consulates are by-appointment-only, follow local COVID-19 regulations to preserve current safety standards.
Present the passport that needs to be renewed.
If a passport has been stolen, file a police report and bring a copy of it to the Consulate.
Follow the typical requirements for a first-time issue, bringing a proof of identification that is a 1st tier example (passport, birth certificate, naturalization certificate) and an accessory form of identification (a driver's license, consulate card, or status card).
Contact Information for the Mexican Consulate General in Seattle
Address
Mexican Consulate General in Seattle

807 E Roy St.

Seattle, WA

98102

United States

Phone
General Inquiries:

206-448-3526

Emergencies:

206-448-4771

Email
General Inquiries: 
Office Hours

Office Hours, Monday to Friday

8:30 a.m. — 5:30 p.m.
Directions to the Mexican Consulate General in Seattle
How to get to the Mexican Consulate from Downtown Seattle, Washington:
Enter University St. Station
Ride for 4 stops, to the University of Washington
Disembark at Capitol Hill
Walk 7 Minutes
Enter Mexican Consulate General in Seattle
Let DoNotPay Do the Work For You!
DoNotPay understands how frustrating it can be to create emails, find the correct addresses, and not receive timely replies to urgent matters. Let the AI-powered robot lawyer handle the work for you! To contact any Consulate or Embassy, all you need to do is:
1. Enter "Contact Embassy" on DoNotPay.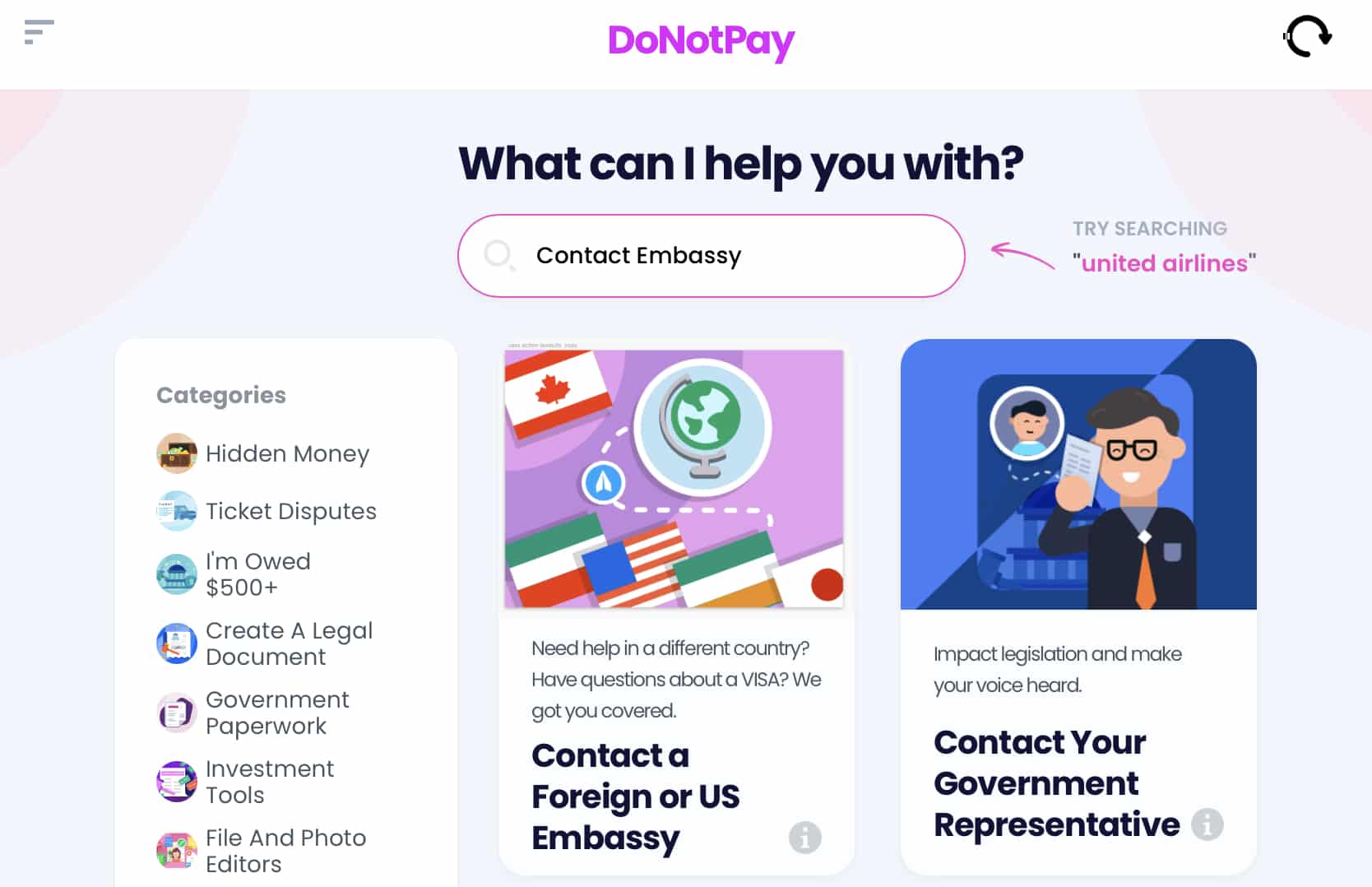 2. Choose if you want to contact a foreign embassy or consulate in the U.S.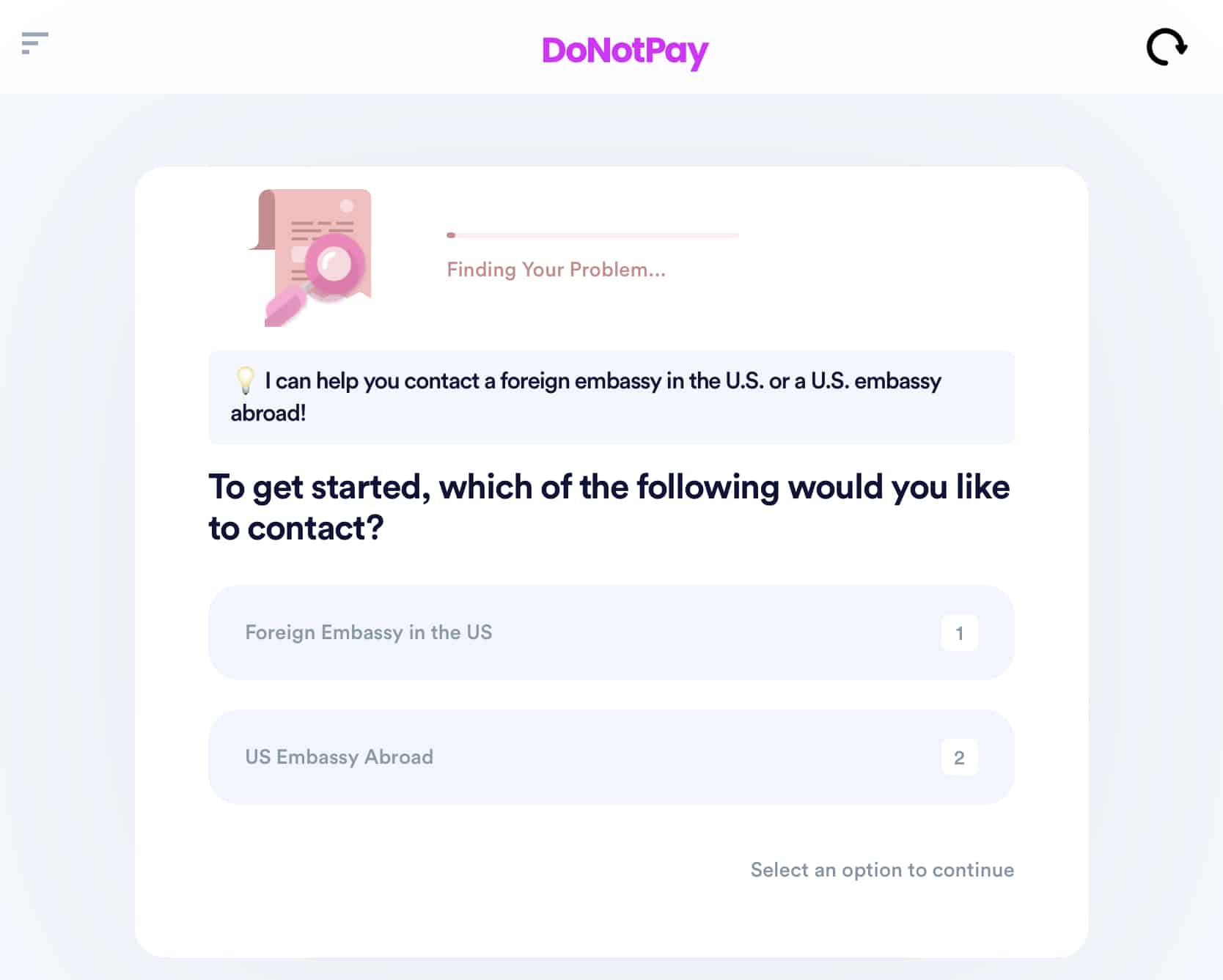 3. Explain your issue and any questions you may have.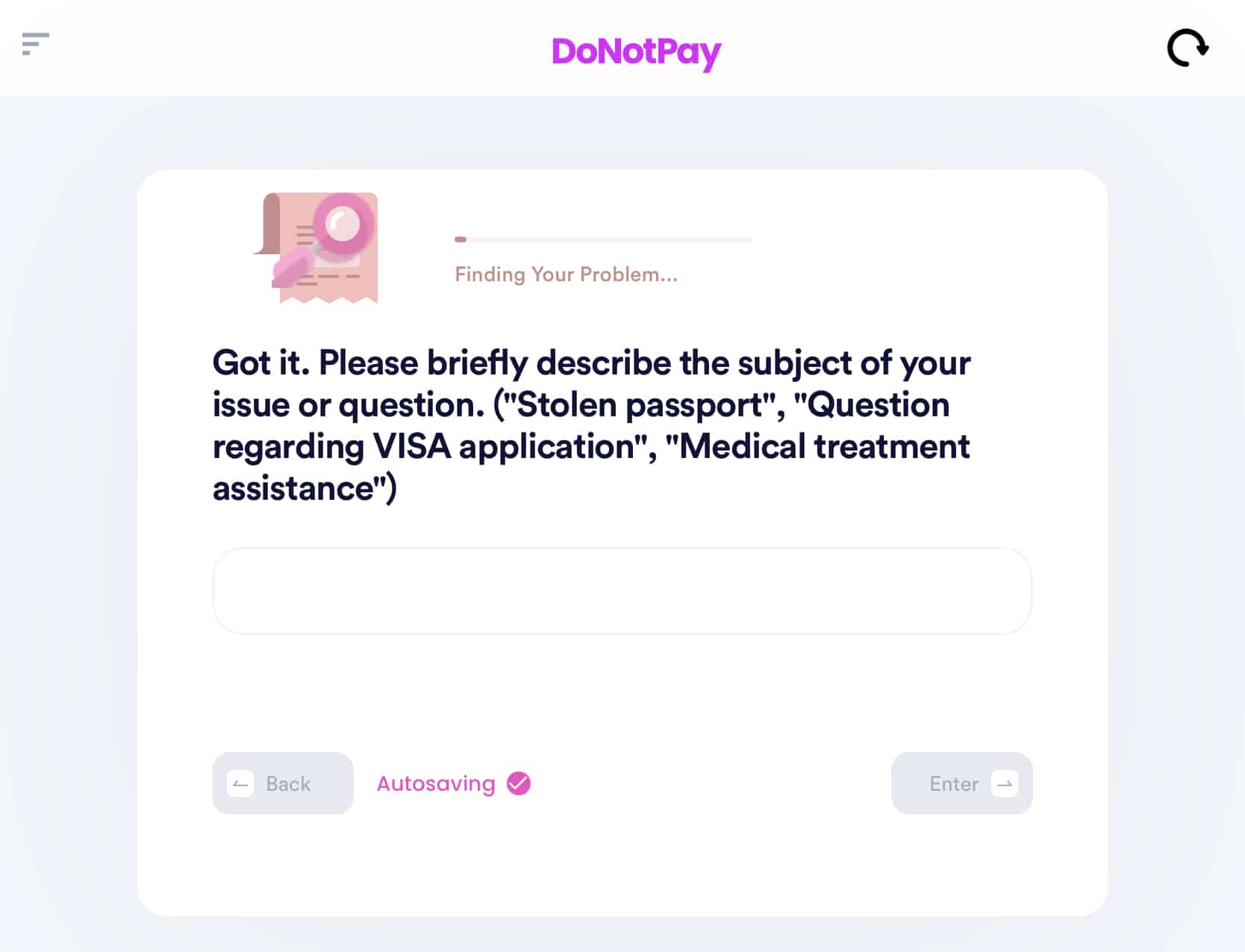 4. Tell DoNotPay which embassy or consulate you want to contact by typing in the country.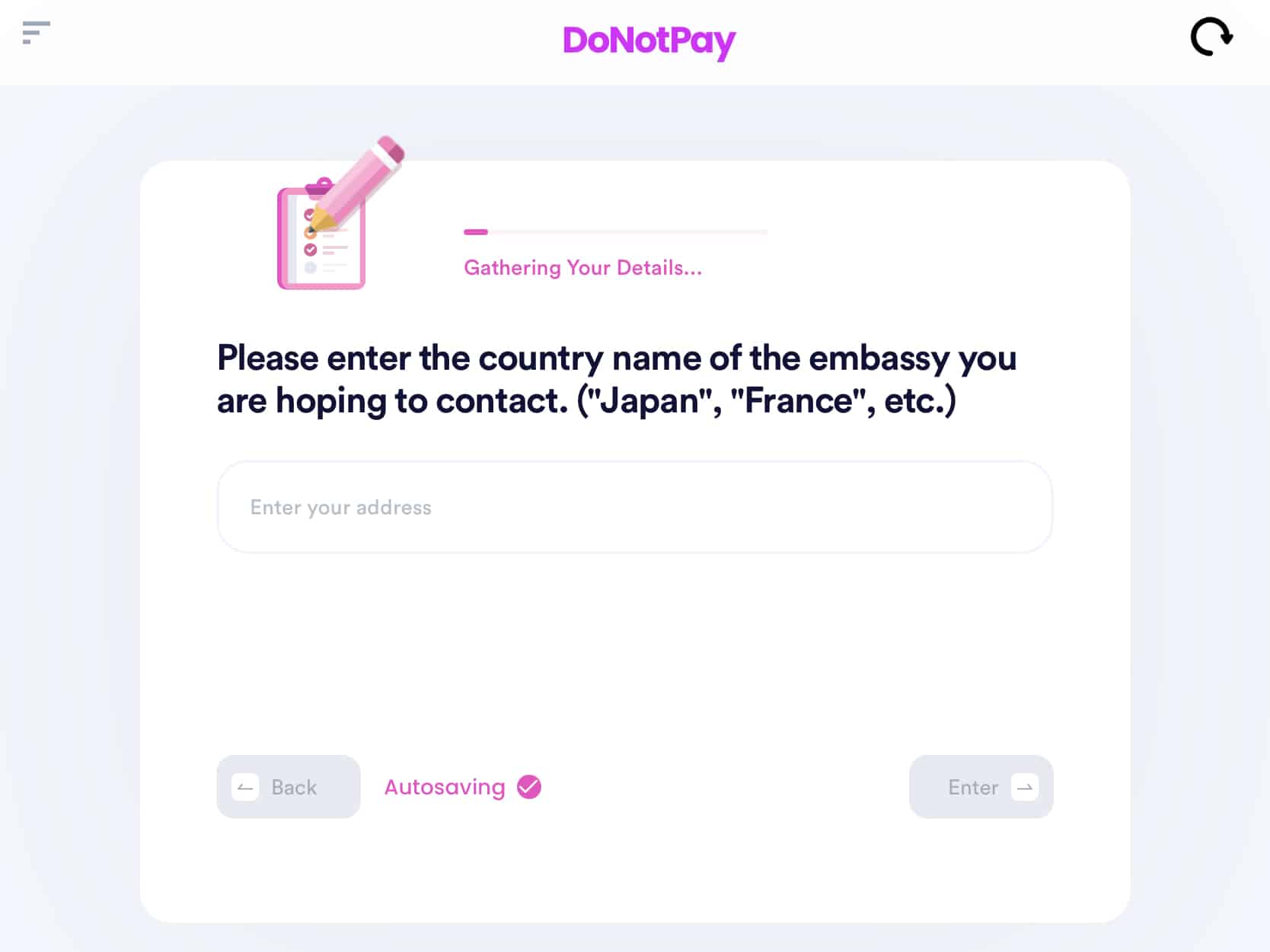 That's it! You can expect a timely response from the Consulate to your email!
Contact Any Consulate or Embassy With DoNotPay