Easily Dispute Your Merton Council PCN In 5 Minutes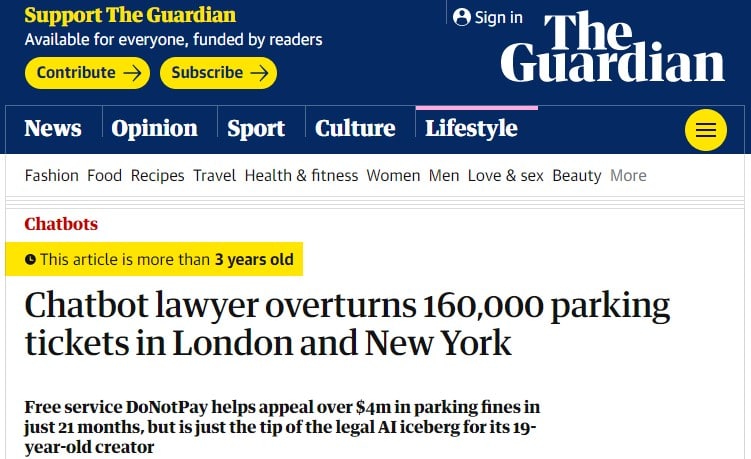 Have you walked out to the parking lot recently and found a notice on your car? If so, then you need to make a plan on how to move forward. Parking tickets are common in the United Kingdom through different councils like Islington, Birmingham, and even London.
This is also something common across the world in the United States. Large cities like New York City, Chicago, Seattle, Los Angeles, and San Jose all seem to have some of the stricter parking laws and issue tickets for offences all the time.
Being issued a Penalty Charge Notice or PCN can be extremely problematic and stressful especially if you believe the citation to be uncalled for. If you wish to file a Merton Council PCN Appeal but are not quite sure how to begin, DoNotPay can help.
Have You Received a PCN in Merton Council? 
If you open your post and find a notice for a parking penalty charge notice, it is coming from your Merton Council office or London for Transport. It can also be left on your vehicle in the parking area or handed to you by the council worker who is issuing the notices. In most cases, once you receive your Merton Council penalty charge notice, you will have 28 days to receive a notice for an offence if it was a recorded illegal park and the parking area was not monitored.
From that point forward, you will have another 18 days to submit a Merton Council PCN Appeal or just pay the PCN.
How to Pay a PCN in Merton Council 
If you want to pay your Penalty Charge Notice that you receive in Merton Council, then you have a few options.
Submit a cheque through the post for the amount of the PCN with the PCN number.
You can also pay using an automated system by phone. You will need a card number for this option.
Paying online with a credit card or debit card is another option. You will need the vehicle registration number and the PCN number to locate and pay.
Here's how you can reach Merton Council PCN
Because your schedule may not align with their office hours, these options allow you to pay at your convenience. If you have an active appeal on file but the due date is coming up, you may want to phone the office and see if a payment should be made and later refunded. Do not let it
Reasons Why You Want to Challenge Your PCN

If you head out to your car and find a PCN, you may find it unfair and want to appeal. There are several reasons why you may want to appeal the offence. 
You have evidence that you did nothing wrong. If you can prove that you were parked legally and the citation was issued in error, then you should challenge your PCN.
You notice there are errors on the citation document. This could be your personal information, information about the vehicle or the location that could be wrong or have errors. This will be enough for a challenge.
Perhaps you were loading when the citation was cited which is legal and ignored by the council worker.
If your parking ticket was placed in the view but just not seen, you have a reason to appeal your citation.
It is always a good idea to appeal your PCN when there is evidence available so that you do not have to pay additional funds. If you are planning to add evidence to your appeal, make sure to include any photos, documentation that you have, correspondence surrounding the PCN, and statements signed by witnesses who could validate the fact that you were loading.
What If You Decide Not to Pay the PCN? 
If you decide against making the required payment or even try to appeal your parking citation, you could find yourself in some serious trouble. Unpaid PCNs could lead to the following happening
Your car will get the boot, literally. When the next ticket is written and you have an outstanding ticket, they can decide to boot the car until all of the tickets are paid or resolved.
Towing is possible. If you start to rack up multiple PCNs, then you may go to the lot and find your car missing.
Additional fines may be added to the original citation for late fees.
Receive a court summons to attend court. You will be required to attend or you could be arrested for not showing up.
Depending on how many citations you have received, whether or not they are public citations, and how much of a danger you posed to society, you could find one or more of the former consequences heading your way.
Is DoNotPay Able To Help Me With My PCN Appeal?
Wired praised how the DoNotPay app can resolve your parking ticket problems in less than 120 seconds. Adding to the fact that we have helped more than 200,000 people in appealing their unjust PCNs.
DoNotPay has been successful in disputing thousands of PCNs all over the UK. Just follow the simple steps below to appeal yours:
Log-in to DoNotPay and go to the Ticket Disputes category. Select the Parking Ticket product.

 

Upload a photo of your citation.

 

Provide us with some details on why you believe the citation issued is a mistake.

 

That's it! You'll receive an appeal letter that contains the best argument to win your case.

 
It's really that simple! You can use the carefully crafted appeal letter to serve as your argument when you challenge your ticket.
Need Additional Help With DoNotPay? 
If you thought that getting help with your Merton Council PCN appeal was easy and efficient, DoNotPay can help you with other tickets or compensation you may need.
DoNotPay wants to make sure that you can complete the tasks you need from a point of convenience and ease. Sign up today and enjoy having a reliable robot lawyer at your disposal.