Draw Up a Medical Power of Attorney in Nevada
You should plan ahead to ensure all your medical wishes are presented to health care providers in case you cannot communicate them for yourself.
Once you've decided what medical treatments you'd like or wouldn't like to receive if you get seriously ill, you should list them in a health care proxy, living will, and advance directive.
Before putting your choices in writing, you need to get familiar with state law. This article shows you how to create a valid medical power of attorney in Nevada.
Use DoNotPay to produce a reliable health care document anywhere in the States.
What Is a Nevada Durable Power of Attorney for Health Care Decisions?
A Nevada durable power of attorney for health care is a legal document that permits you to:
Choose a person—an agent—to make decisions about your health care
Specify what authority you give and restrict to your health care agent
Indicate your medical preferences
Keep in mind that a medical power of attorney (POA) is:
A Nevada Durable Power of Attorney for Health Care Form and Additional Documents
A medical power of attorney in Nevada is often accompanied by the documents presented in the table below:
Nevada Medical Power of Attorney and Supplementary Forms
Information
Advance health care directive
A Nevada advance directive is a more comprehensive document that usually covers the following forms:

Nevada medical power of attorney
Organ donation

Living will
You should consider drafting a living will to express your wishes regarding life-prolonging treatments in case you become:

Incapable of making decisions for yourself
Incapacitated or terminally ill

Organ donation
If you wish to donate your body or organs upon your death, you should supplement your advance directive, living will, and medical POA with an organ donation form
Select an Agent for a Durable Power of Attorney for Health Care in Nevada
One of the most significant elements of a medical power of attorney in Nevada is choosing your health care agent. This person must be over 18 years of age and should be someone who:
Is responsible and capable of making sound judgments about your health care
Can understand and honor your wishes and beliefs
While you can appoint a family member, your spouse, or close friend to act as your agent, you cannot choose:
Your health care provider or their employee
An operator or employee of a medical center that is providing your health care
The above-listed restrictions don't apply if that person is your legal guardian, spouse, or relative.
Keep in mind that while it's wise to specify and limit your agent's powers, your health care agent is legally prohibited from committing you to a mental institution or agreeing to an:
Abortion
Sterilization
Psychosurgery
Aversive intervention
Experimental medical or behavioral treatment
Create a Nevada Power of Attorney for Health Care With DoNotPay
You don't have to:
Spend money on pricey services
Waste your time and energy trying to adjust generic online templates to suit your case and meet the legal requirements
Our AI-powered app is familiar with the legal framework your medical POA, living will, and advance directive need to fit. We ensure you receive an airtight health care document in minutes!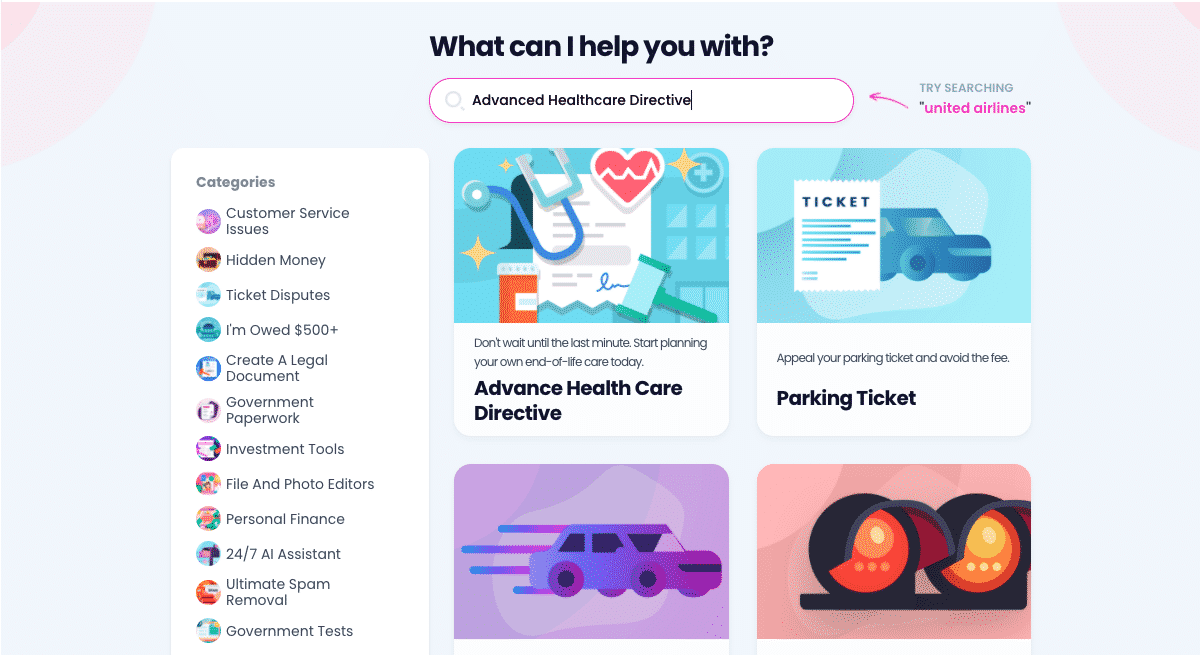 The process is straightforward—Subscribe to DoNotPay and follow these steps:
Access our Advance Health Care Directive product
List your health care choices
Enter your agent's name and indicate the powers you're granting them
Pick to have the document notarized or type in the names of your witnesses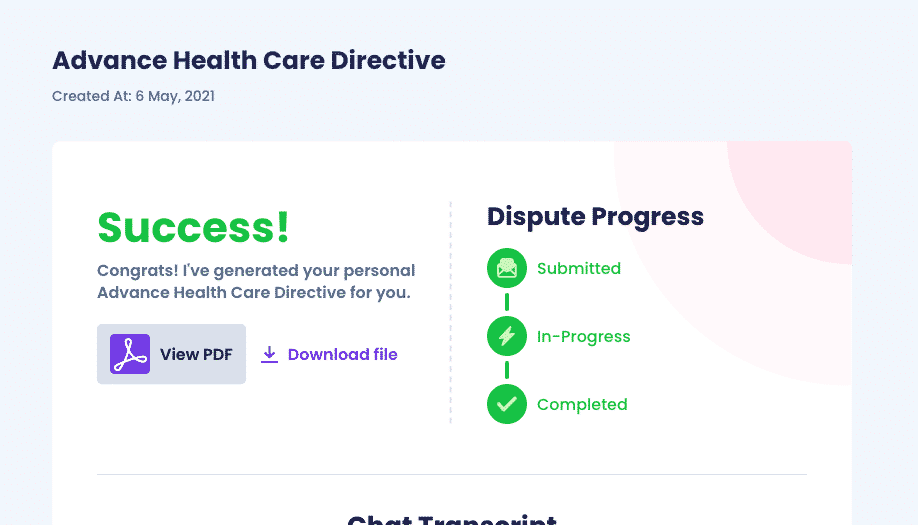 We Have Even More To Offer!
Find more information about the perks we offer in the table below:
Stay Safe by Relying on DoNotPay
One of the primary purposes of our app is to improve your safety. We help you stay secure and avoid incidents or privacy issues by:
Blocking:
Fighting against:
DoNotPay will also help you avoid unwanted personal info disclosure with single-use burner phone numbers. Our app can create a virtual credit card with a fake name and card details and prevent you from getting charged once your free trials expire!