The Medical Power of Attorney in Montana Explained
If you're dealing with a terminal illness or undergoing a surgical procedure soon, you've probably figured out what kind of medical treatment you want to receive (or reject).
Advance directives are the perfect way to encapsulate your wishes regarding end-of-life health care in writing, but did you know that only one in three Americans ever makes one?
The medical power of attorney (MPOA) is one of the two advance directive forms you can get in Montana, the other one being the living will form. Unlike the Montana living will, which allows you to specify your exact wishes regarding life-sustaining procedures, the MPOA allows you to appoint someone close to you to make medical decisions in your stead.
Don't leave your situation to chance—learn what it takes to create a medical power of attorney in Montana and the easiest way to do it!
What Does the Montana Medical Power of Attorney Form Contain?
Every medical power of attorney in Montana (also known as health care proxy in several states) contains the following sections:
Section
Detail
Informational
Explains:

What the purpose of the document is
What the responsibilities of all involved parties are
When the document takes effect

The declarant's basic information
You, as the declarant (or principal) of the document, need to include the following basic information about yourself:

Full name
Address
City, state, and ZIP
Phone number

Details about the designated primary representative
The primary representative is the person you're giving the medical power of attorney to, and you need to include the following information about them in the document:

Full name
Address
City, state, and ZIP
Phone number

Basic information about the designated alternate representatives
Alternate representatives are good to have when:

Your spouse is your primary representative, but you separated
Your primary representative is unable to fulfill their duties as imposed by the MPOA
You revoke the powers you gave to the primary representative

You can have up to two alternate representatives
Medical Power of Attorney in Montana—Who Can Be Your Representative?
When choosing your health care representative, you only have to keep one requirement from the State of Montana in mind—your representative should be 18 years old or older. Your health care representative can be any of the following:
Your friends and family members
Your assigned physician
Employees of the medical facility you're being treated in
Make sure your health care representative is a person you can trust to carry out your wishes regarding medical treatment. Once you make your choice, it's time to create your medical power of attorney. Hiring a lawyer is the first method that comes to everyone's minds—until they learn about the exorbitant legal fees.
Luckily, there is a way to create a rock-solid MPOA without spending too much money during the process—by using DoNotPay!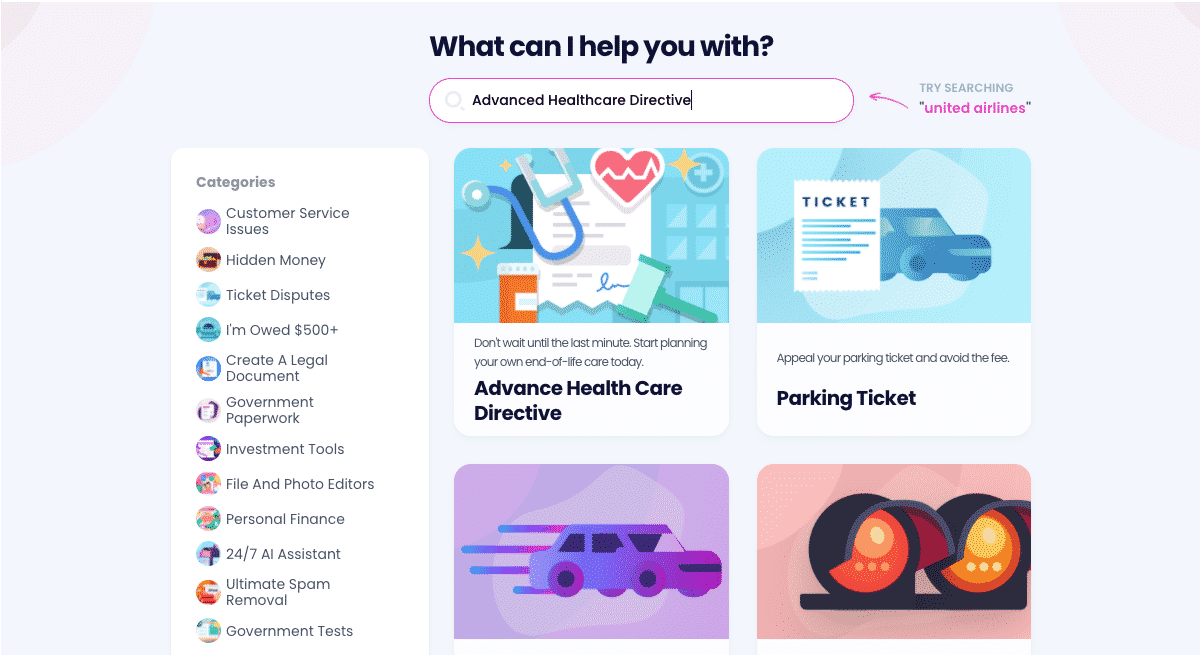 DoNotPay—The Most Straightforward Way To Get an Advance Directive
Creating a living will, health care proxy, or medical power of attorney is often more complicated than it should be. Our app provides anyone with the means to take matters into their own hands and ensure their preferences regarding end-of-life health care are respected without paying a pretty penny. To get your personalized advance directive, visit DoNotPay and:
Search for Advance Health Care Directive
Answer some questions about your preferred treatment methods
Designate your representative
After you complete all of the steps, your document will be on its way to you in a flash!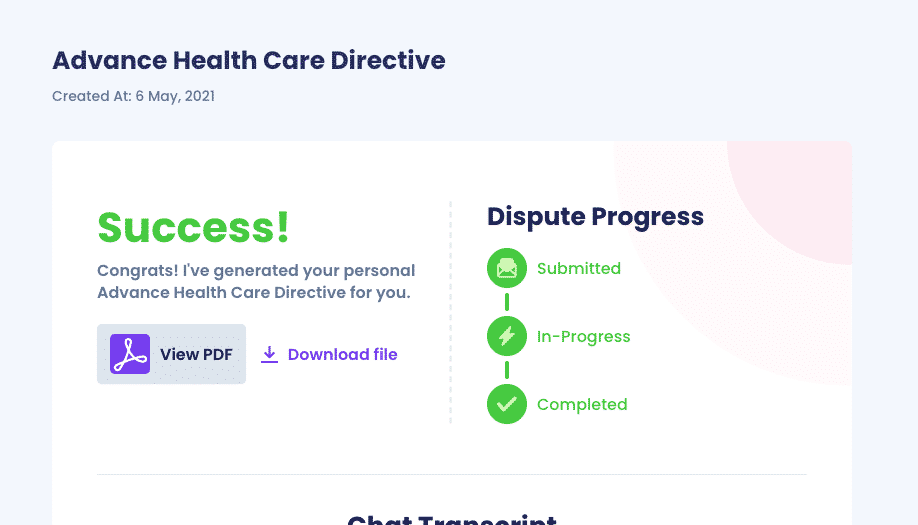 When Is a Montana Medical Power of Attorney Valid?
Once you create your MPOA, you need to opt for one of the two ways to make your document valid:
Find two people to witness you signing the MPOA and sign the document themselves
Get a notary public to witness you signing the document and notarize your signature
If you're looking for a notary public, try our online notary tool!
It takes moments to schedule an appointment, and you can get your medical power of attorney notarized without leaving your home!
Our Platform Makes Your Life Simpler
DoNotPay offers a vast spectrum of life-changing services, including the ones listed below:
| Services | With Our App, You Can: |
| --- | --- |
| Eliminating spam and harassment | |
| Saving and getting more money | |
| Providing other useful services | |
DoNotPay Helps You Get the Necessary Paperwork in a Heartbeat
Do you need to compose a power of attorney, revocable living trust, or a health care directive but don't know how? No worries—DoNotPay can do it for you! If you need comprehensive and valid legal documents tailored to your wishes and needs, there's no better way to get them than subscribing to our app!
We can also draft personalized FOIA requests, divorce agreements, homeschool notices of intent, and various complaints.