Do I Need a Mauritius Tourist Visa if I Have a U.S. Passport?
Mauritius is a tiny African island in the Indian Ocean boasting exceptional outdoor opportunities. While there, you can enjoy:
Water sports, such as diving, snorkeling, kayaking, and water skiing
Exploring diverse landscapes, including Black River Gorge National Park and Seven Colored Earth Geopark
Fun activities, such as swimming with dolphins, whale-watching, a submarine tour of the seabed, and a jeep safari in Heritage Nature Reserve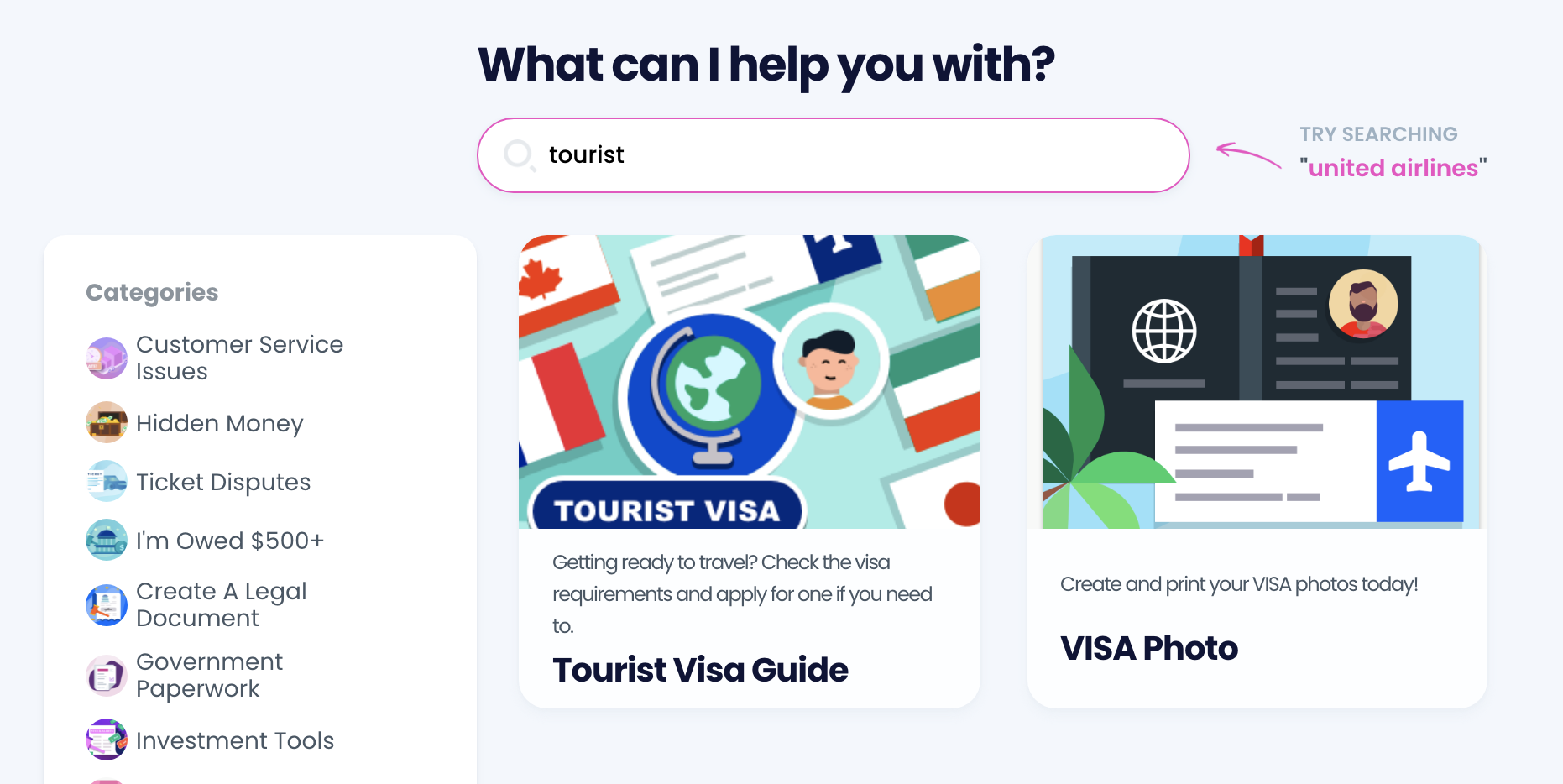 Before packing your suitcases and getting your bearings to the island, you must meet administrative requirements to enter the country. Subscribe to DoNotPay to learn what documents you need to prepare to get a Mauritius tourist visa.
Everything You Need To Know About the Mauritius Tourist Visa
Travelers visiting this country don't need a tourist visa for Mauritius if staying short-term. Check out the table below for the details:
| Duration of Your Stay | Is Visa Required? |
| --- | --- |
| Up to 60 days | No |
| More than 60 days | Yes |
You can get the permit at the entry point without applying in advance. In case you need to prolong your visit, bring your U.S. passport to apply for a visa extension at the Immigration office. If approved, the permit will be valid for another 90 days maximum.
What Administrative Requirements I Have To Meet To Get a Tourist Visa for Mauritius?
You have to fulfill specific requirements to qualify for a Mauritius tourist visa. The demands are as follows:
A valid U.S. passport
Proof of intended departure
Evidence of sufficient funds for the duration of your stay in Mauritius
Passport Requirements
To qualify for entry, ensure your U.S. passport's validity covers at least the length of your Mauritius trip. It would be better to have a travel document valid for another six months.
You will need one empty page for an entry stamp. Note that even a small stamp in a corner renders the page unusable for this purpose.
Intended Departure Assurance
Another requirement you will have to fulfill is proof of intended departure from Mauritius. Depending on the nature of your stay, it can be:
A return or onward flight ticket
An itinerary from a travel agency
Hotel reservation or an invitation letter from a local
Travel Budget
The Mauritius authorities may ask you to prove you have sufficient funds to support your stay. Their law specifies that every visitor must have at least $100 per day. Note that Mauritius doesn't impose currency restrictions, so you can import and export any amount of money.
Some means for you to prove your financial stability are:
Cash
Credit cards
A bank statement
Do Any COVID-19 Travel Restrictions Apply?
You must fulfill specific requirements to qualify for a trip to Mauritius because of the ongoing COVID-19 pandemic. The rules differ depending on whether you are fully vaccinated or not.
Confirm the Mauritius COVID-19 travel policy before your trip because the restrictions tend to change in response to current developments.
Vaccinated Travelers
You will have to show a vaccination certificate upon arrival. You are considered fully vaccinated if two weeks have passed since you received:
The second dose of vaccines such as Pfizer/BioNTech, AstraZeneca, and Moderna
The first dose of the Johnson & Johnson (Jansen) vaccine
The local authorities may require you to take a PCR test, nonetheless.
Unvaccinated Visitors
If you haven't received a vaccine against the coronavirus, you must prove you aren't infected and are subject to the following procedure:
Take a PCR test three to seven days before your trip
You will also have to get the test when you reach Mauritius and on the 7th and 14th day following your arrival
Learn How Can DoNotPay Help You Apply for an Entry Permit
Browsing the internet for visa and other requirements is a time-consuming task, but there is a shortcut you can take. DoNotPay researches on your behalf and deciphers the visa application process in an instant. By being well informed, you save time and avoid any potential inconveniences.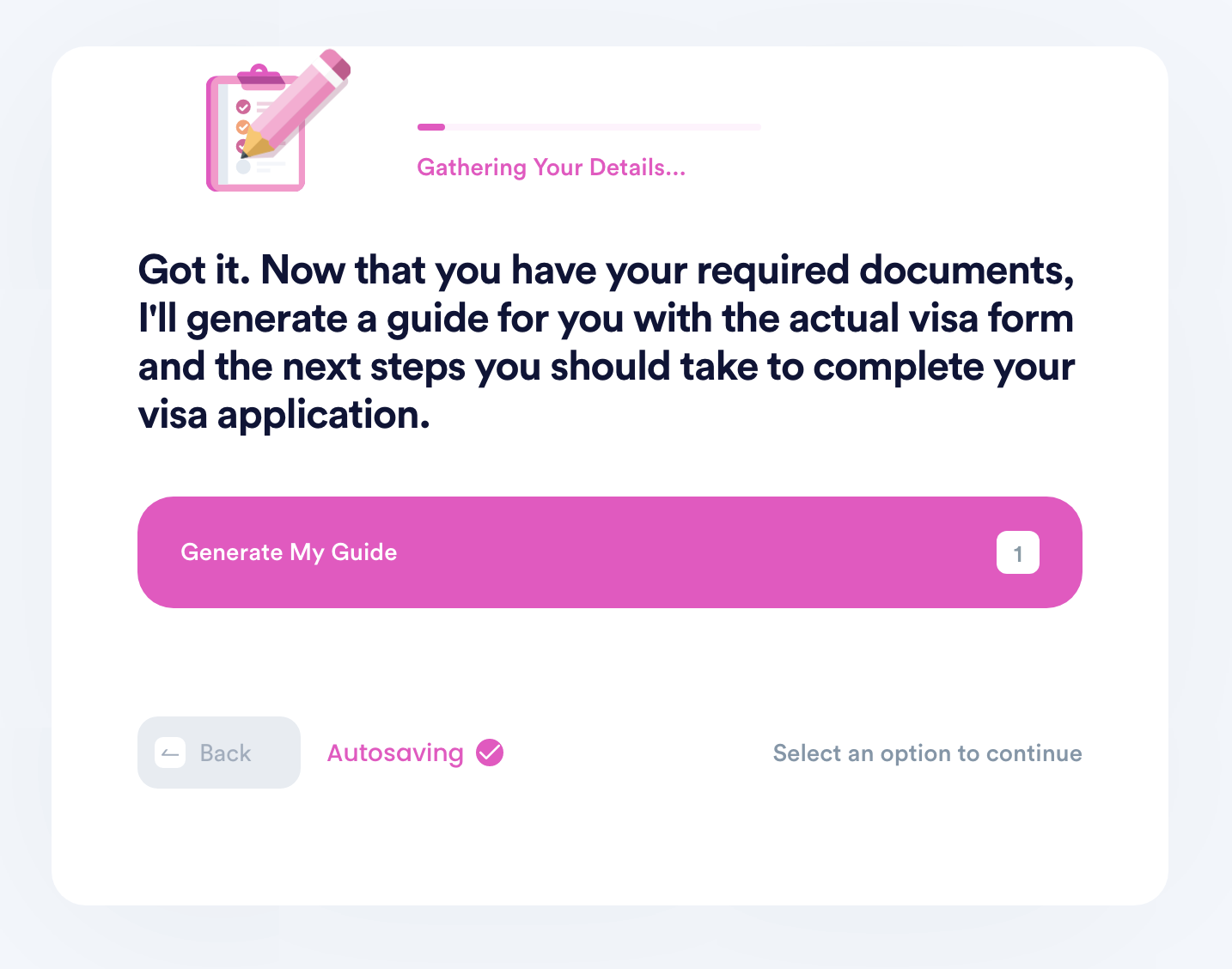 In case you have to apply for an entry permit, DoNotPay will tell you what documents to prepare and forms to fill out. We will even contact the embassy to find out if an online application is available and send you a direct link. If not, you will receive a PDF version from DoNotPay to print and complete.
To benefit from our convenient and efficient service, do the following:
Access DoNotPay and choose the Tourist Visa Guide feature
Confirm you have a valid U.S. passport
Specify the country you plan to visit
Are You Visiting Other African Countries Besides Mauritius? Check Out Their Tourist Visa Policies
In case you plan to visit other African countries, find out what their visa policies and travel requirements are:
Use DoNotPay To Deal With a Plethora of Bureaucratic Tasks!
Tired of dealing with bureaucracy? We understand the struggle, and that is why our app makes handling administrative tasks a breeze!
Regardless of whether you need to compose a legal document, such as a power of attorney or a child travel consent form, appeal property taxes or your parking tickets, file a financial aid appeal and a FOIA request, or get a document notarized, DoNotPay has got you covered!
In case you also need to submit anonymous HR complaints, our app will provide you with the easiest way to do so!
Go on a Stress-Free Shopping Spree With DoNotPay
Do you like to shop until you drop? With DoNotPay, you won't have to worry about dropping! We'll make sure you can:
If you need more money to continue your shopping spree, let our app help you find any unclaimed funds under your name and enter numerous giveaways and sweepstakes!