The Ins and Outs of the Maryland Statutory Power of Attorney
If you're looking to get a Maryland statutory power of attorney (POA) but don't know what it entails, don't worry—DoNotPay is here to help!
We'll break down this complex document, show you how to get one, and teach you how to draft a non-statutory POA in a few clicks!
What Is a Maryland Statutory Power of Attorney?
A Maryland statutory power of attorney is a form provided by the State that authorizes a person (the agent) to make decisions and take care of matters in another person's (the principal's) stead. It becomes effective immediately unless stated otherwise and stays in effect even after the principal's incapacitation, which means that it's a durable power of attorney.
A principal can choose whether they want the POA to be:
Limited Power of Attorney Maryland
A limited power of attorney grants the agent defined powers over specific aspects of the principal's matters. The principal can also put a time limit on this type of power of attorney.
Springing Power of Attorney Maryland
A springing power of attorney becomes effective when:
The agent (in case they're authorized by the POA agreement) determines that the principal is incapacitated
A judge or an attorney confirms that the principal is abroad and unable to return
One or more physicians confirm that the principal is physically or mentally incapable of making decisions for themselves
What Is Included in a Maryland Statutory Power of Attorney?
A Maryland statutory power of attorney letter includes the following sections:
Section
Specifications
Designation of agent
The principal needs to choose a trustworthy and loyal person as their agent and write their name, address, and telephone number down in this section
Designation of coagents (optional)
If the principal has coagents, they need to add their info, such as:

Names
Addresses
Telephone numbers

Designation of successor agent(s) (optional)
In this section, the principal can name their agent's successor
Subjects and authority
All the powers that the attorney-in-fact will be granted are listed in this section
Special instructions
Here, the principal can choose for the POA to be springing
Effective date
This section states that the POA is effective immediately unless stated otherwise in the section above
Termination date
All parties have to agree on the termination date and write it down
Nomination of guardian
In this section, the principal can appoint a guardian of their property
Signature and acknowledgment
As the Maryland state laws stipulate, a statutory power of attorney needs to be notarized. You should sign the document in front of a notary who will provide their signature and seal
Witness attestation
All present witnesses need to sign the document and then write down their:

Names
Addresses
Phone numbers
What Powers Are Transferred With a Maryland Statutory Power of Attorney?
Once the Maryland statutory POA becomes effective, the agent will have to take care of the following matters:
Real property
Stocks and bonds
Banks and other financial institutions
Insurance and annuities
Claims and litigation
Digital assets
Maryland Statutory Power of Attorney—Frequently Asked Questions
Getting a Maryland statutory power of attorney? Check out the frequently asked questions to get more familiar with the specifics:
Can a principal make decisions for themselves after signing a POA?
Can an attorney-in-fact resign?
When is a POA terminated?
Can a Principal Make Decisions for Themselves After Signing a POA?
A principal can make legal and financial decisions for themselves as long as they're physically and mentally capable of doing so.
Can an Attorney-in-Fact Resign?
An attorney-in-fact can resign anytime by providing written notice of resignation and informing the principal that they don't want to be their agent anymore.
When Is a POA Terminated?
A power of attorney is terminated if:
The principal dies or becomes incapacitated (in case the POA is not durable)
The principal revokes the POA
The purpose of the power of attorney is accomplished
The agent dies, becomes incapacitated, or resigns, and there's no substitute for them
DoNotPay Can Create a Maryland Power of Attorney for You in No Time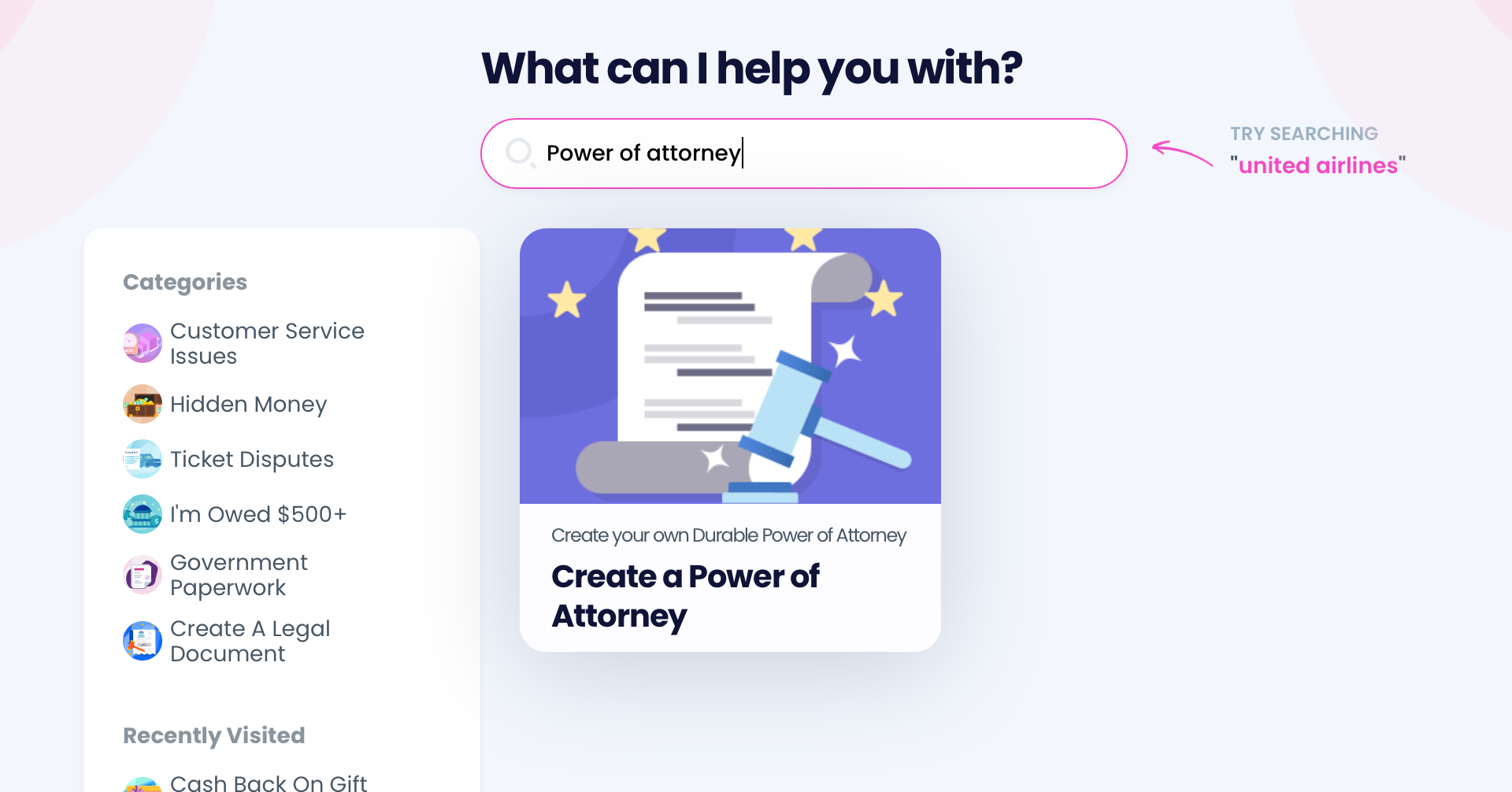 If you need a professional power of attorney document in Maryland, DoNotPay can help! Using our Create a Power of Attorney product, you'll receive a tailor-made POA that will suit your specific needs. Here's how it works:
Select our Create a Power of Attorney product
Fill in the details you want to be included in your POA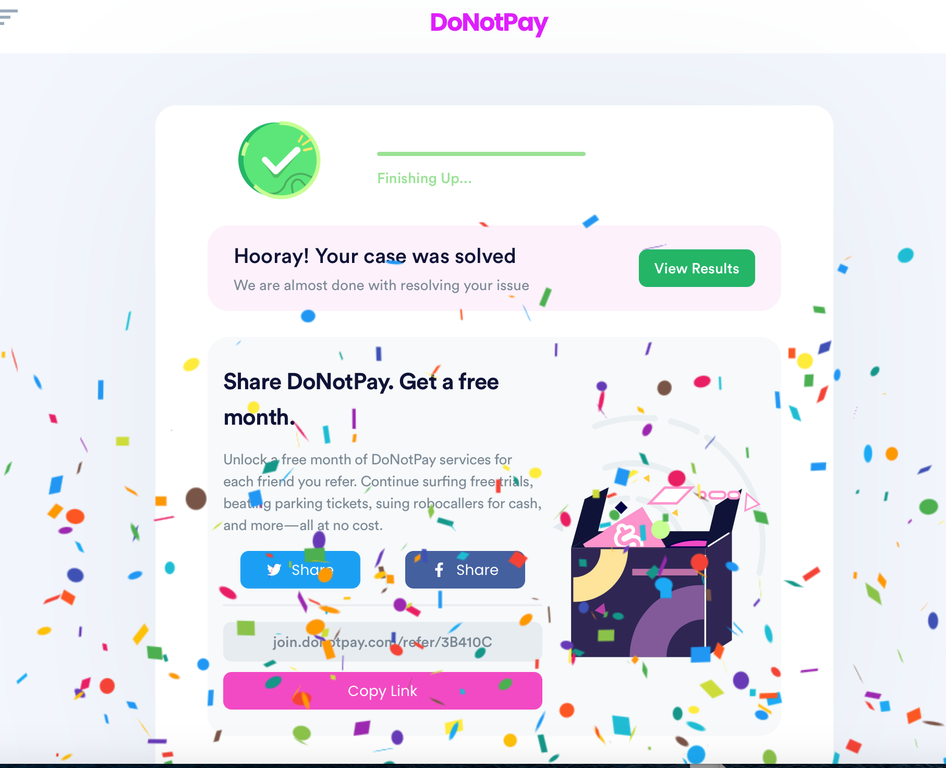 Right before we create your POA, we'll offer you the option to get your POA notarized remotely through the same app. We'll send you an email with a notary's schedule, and you can then set up an appointment.
Once we process your request, we'll generate a POA document and add two notices for you and your agent to read before signing.
Need more help regarding power of attorney documents? Check out DoNotPay's vast library of helpful articles, and find out the answers to the following questions:
Get Rid of Pesky Issues in a Matter of Clicks
Dealing with administrative hurdles becomes infinitely easier once you sign up for DoNotPay. Your personal assistant will take care of your boring and annoying tasks, such as:
Companies Taking Your Hard-Earned Money? No More!
Has any company wronged you? We can take care of all the paperwork if you decide to take your case to small claims court! Do you need a customized legal document and have it notarized? No problem—DoNotPay can even help you mail or fax it in no time.
Do you suspect someone stole your delivery? File a refund claim with our app in just a few clicks! Are you dealing with rude or noisy neighbors? You can rely on the world's first robot lawyer to draw up a demand letter—that should do the trick.
If you need any other type of assistance, sign up and check out what else we can do for you!