Getting a Malta Tourist Visa—All You Should Know
Whether you are traveling to Malta to go snorkeling, enjoy its stunning nature, or check out architectural masterpieces, having a great time is a must. If you want to prevent bureaucratic issues from spoiling your excitement, you must gather the essential paperwork and obtain a Malta tourist visa if necessary.
In this article, we will cover everything about getting the required authorization for entering this amazing country. You will also learn how using DoNotPay can guide you through the entire visa application procedure and help you avoid administrative fuss!
Is a Tourist Visa for Malta Necessary for U.S. Citizens?
In 2007, Malta became one of the member countries of the Schengen area, which allows U.S. citizens to enter its countries without a visa. This means that you won't need a visa for traveling to Malta touristically and staying for up to three months. All you need is a valid U.S. passport.
If you want to enjoy this country's sites for more than three months, you have to apply for a Maltese Schengen Visa.
Malta Tourist Visa Requirements
Before applying for a Maltese Schengen Visa, you should confirm that you:
Comply with the visa application criteria provided by the Maltese Embassy
Have all the necessary documents to support your application
Find more details in the following table:
Essential Requirements
Documents

Your passport must remain valid at least six months beyond your arrival in Malta
One blank page of your passport must be reserved for an entry stamp
You need two passport-size photos showing your entire face
The currency restriction for exiting the country must be less than or equal to $10,000
You must possess a return airline ticket to enter the country

Copies of your previous visas, if applicable
Travel medical insurance confirmation with at least $30,000 of coverage
Cover letter explaining your travel purpose and describing your itinerary
Flight ticket reservation confirmation
Proof of accommodation
Proof of civil status—this can be:
Invitation letter or a letter of sponsorship from your host in Malta
Bank statement for the last six months
Employment contract, no-objection certificate, and an Income Tax Return form (IRN)—if you are employed
Copy of your business license and an IRS—if you are self-employed
Proof of enrollment and leave approval letter from the educational institution—if you are a student
Pension statement—if you are retired
Once you are sure you meet all the requirements, you should:
Find the contact details/address of the appropriate Maltese Embassy in your state
Submit the completed visa application form along with all the requested documents personally or by mail
COVID-19 Restrictions in Malta for U.S. Citizens
Starting from July 9, 2021, the Maltese government announced that travelers can enter the country only if they provide one of the following vaccination certificates:
Maltese Vaccination Certificate
NHS Vaccination Certificate
EU Vaccination Certificate
The government doesn't accept CDC vaccination cards, which means that U.S. citizens must have one of the approved certificates. Visitors are also required to spend 14 days in quarantine.
With constant rule changes due to the COVID-19 pandemic, you should always check for the latest updates on the website of the U.S. Embassy in Malta.
Ways To Contact the U.S. Embassy in Malta
If you want to reach out to the U.S. Embassy in Malta, here are your options:
Phoning the embassy office at +(356) 2561-4000
Sending a letter to: U.S. Embassy Malta, Ta'Qali National Park Street, Attard ATD 4000, Malta
Sending an email to ConsularMalta@state.gov
Can DoNotPay Help You Get a Visa More Easily?
Yes, it can! We made a Tourist Visa Guide feature to assist you in preparing all you need for a successful visa application submission.
Not only can we check whether the country you plan to visit requires a tourist visa, but we can also provide you with a list of necessary documents and application forms!

That's not all—DoNotPay can also contact the embassy in question and inquire about the possibility of emailing application forms!
To take advantage of the perks offered by this tool, follow the prompts below:
Look for the Tourist Visa Guide product
Confirm that you own a U.S. passport or that you are a U.S. citizen
Tell us to which country you would like to travel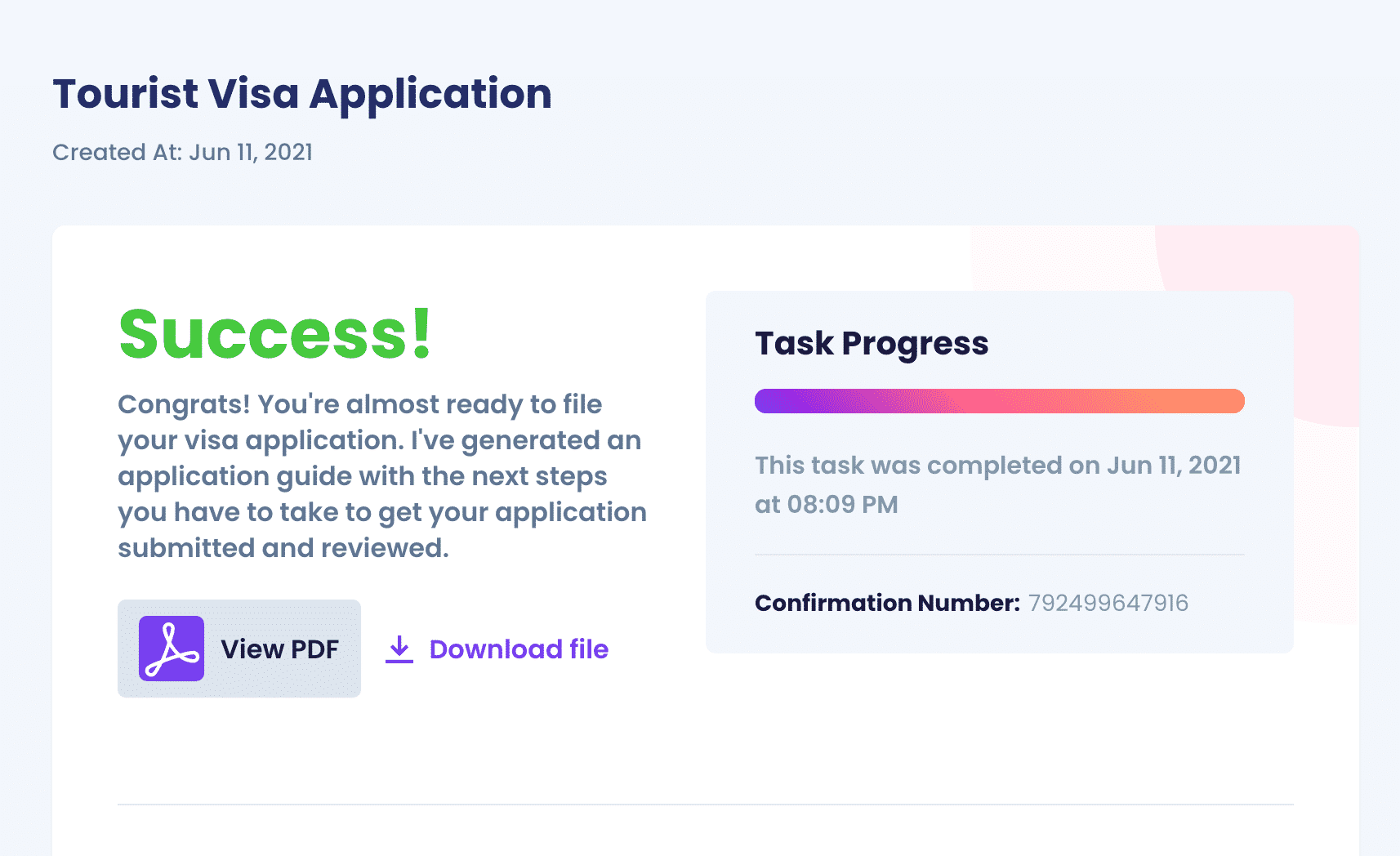 Discover Hidden Tourist Gems in Other European Countries With Our Help
Thinking about setting off on a long and exciting journey all around Europe? If so, you will need more tourist visas—and what's a better way to get them than by using DoNotPay as your assistant? Wait no more—check out the guides related to visa application procedures in:
Choose From a Variety of DoNotPay's Amazing Tools
Did you manage to solve the issue with our app? If the answer is yes, you may also be interested in checking out other interesting features we offer. DoNotPay can help you:
| | | |
| --- | --- | --- |
| Get Rid of Spammers By | Deal With Uncooperative Merchants By | Get Help With Your Studies By |
| | | |
Let DoNotPay Prepare Important Documents for You
Are you having a hard time drawing up a contract due to insufficient legal expertise? Say goodbye to failed drafts—DoNotPay can generate divorce settlement agreements, powers of attorney, child travel consent forms, and many other legal documents in under five minutes!
We will also help you create anonymous HR complaints and demand letters for your neighbors if you are experiencing any issues with them.