DoNotPay Takes You on a Maine Power of Attorney Smooth Journey
Need to take care of some matters but are not able to due to absence? A power of attorney can help in this situation!
Have you heard that each state has different POA regulations and are now not sure what you need to fulfill to get a valid Maine power of attorney?
This article explains it, and DoNotPay offers a POA-generating feature to help you prepare a solid POA document tailored to the state and your specific needs.
Do You Need a Power of Attorney in Maine?
If you need someone to take care of financial, business, medical, property, or other affairs on your behalf, a power of attorney will do the trick.
Anyone can appoint another person to act on their behalf using a POA letter. Using the specific POA terminology, the former person is called the principal, and the latter is the agent or attorney-in-fact.
If you live in Maine, your power of attorney needs to comply with state law that presumes all POAs are durable unless specifically stated otherwise.
A Durable Power of Attorney in Maine
A durable power of attorney remains effective even if the principal becomes physically or mentally incapacitated.
You can opt for different POA types, depending on your specific circumstances and needs, including the following:
| | |
| --- | --- |
| Power of Attorney Types | Additional Information |
| General | A principal can assign broad powers to their agent so that the latter may handle legal, personal, financial, and business matters on the former's behalf |
| Limited | This POA type limits the agent's powers, allowing them to handle only specific affairs or even just a single transaction on the principal's behalf (e.g., selling a property) |
| Springing | A springing POA comes into effect if the principal becomes disabled or mentally incapacitated |
| Health care | A principal can assign an agent the power to make health care decisions on their behalf |
A principal can create their power of attorney document to be as limited or broad as they wish. However, if a POA is too narrow, an agent will not be able to handle all matters that might be in the principal's best interest if they are unavailable for a longer period.
The Authority Granted Within a Maine Durable Power of Attorney
A POA agent can be authorized to manage the principal's finances or make health care decisions. The Maine durable power of attorney can grant an agent the power to handle various matters on the principal's behalf, including:
Collect debts
Manage a property
Use the principal's funds to, for example:

Cash checks
Invest money
Buy or sell things

Manage business and financial affairs
Make healthcare decisions for the principal or their minor children
How To Prepare a Maine Power of Attorney
If you're wondering whether the preparation of a POA document is complicated, you might want to check out the steps you'll need to take to create one:
Choose an agent—Do it carefully as this is the person who will have access to your business and personal information and assets. A principal can appoint anyone as their agent, including their spouse, relative, friend, or a professional. An agent should be a reliable person who:

Is capable of handling the appointed tasks
Will look out for the principal's best interests

Select a way to draw up the POA document—Available options are explained below
Assign the powers—A principal should specify any authority granted to an agent precisely to prevent any potential confusion and disputes
Find a notary public—State law requires a POA document to be notarized
A Power of Attorney in Maine—Can You Create One Alone?
If you're wondering what your options are to prepare a power of attorney, here's a list:
Hire a lawyer—While an attorney can draft a POA document for you, you should bear in mind that an experienced lawyer can charge you from $150 to $400 per hour
Use online templates—While these forms can be useful, they are usually too general and can overlook state-specific requirements or your particular situation
Sign up for DoNotPay—We can help you:

Create a POA document tailored to your state and personal needs
Get it notarized—You don't need to waste time searching for one since DoNotPay can connect you with a notary public in a matter of minutes!
DoNotPay Is an Efficient POA Creator
Why spend money on pricey legal services when there's a more affordable way to draw up your power of attorney? Why risk using generic templates when there's an AI-powered app that can combine state-specific regulations with your requirements when drafting a POA?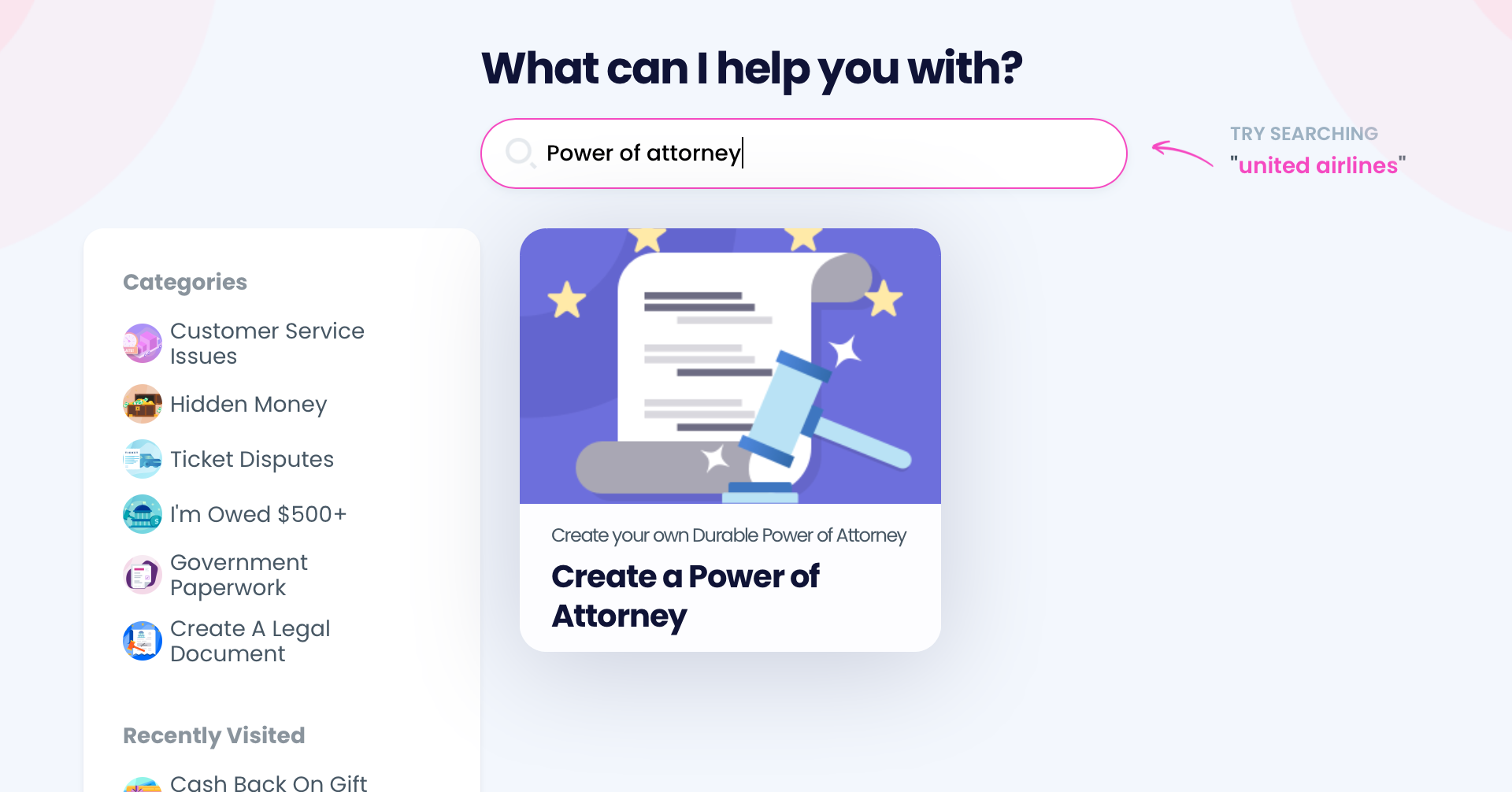 Subscribe to DoNotPay and take these steps:
Select the Power of Attorney product
Answer a few question our chatbot will ask you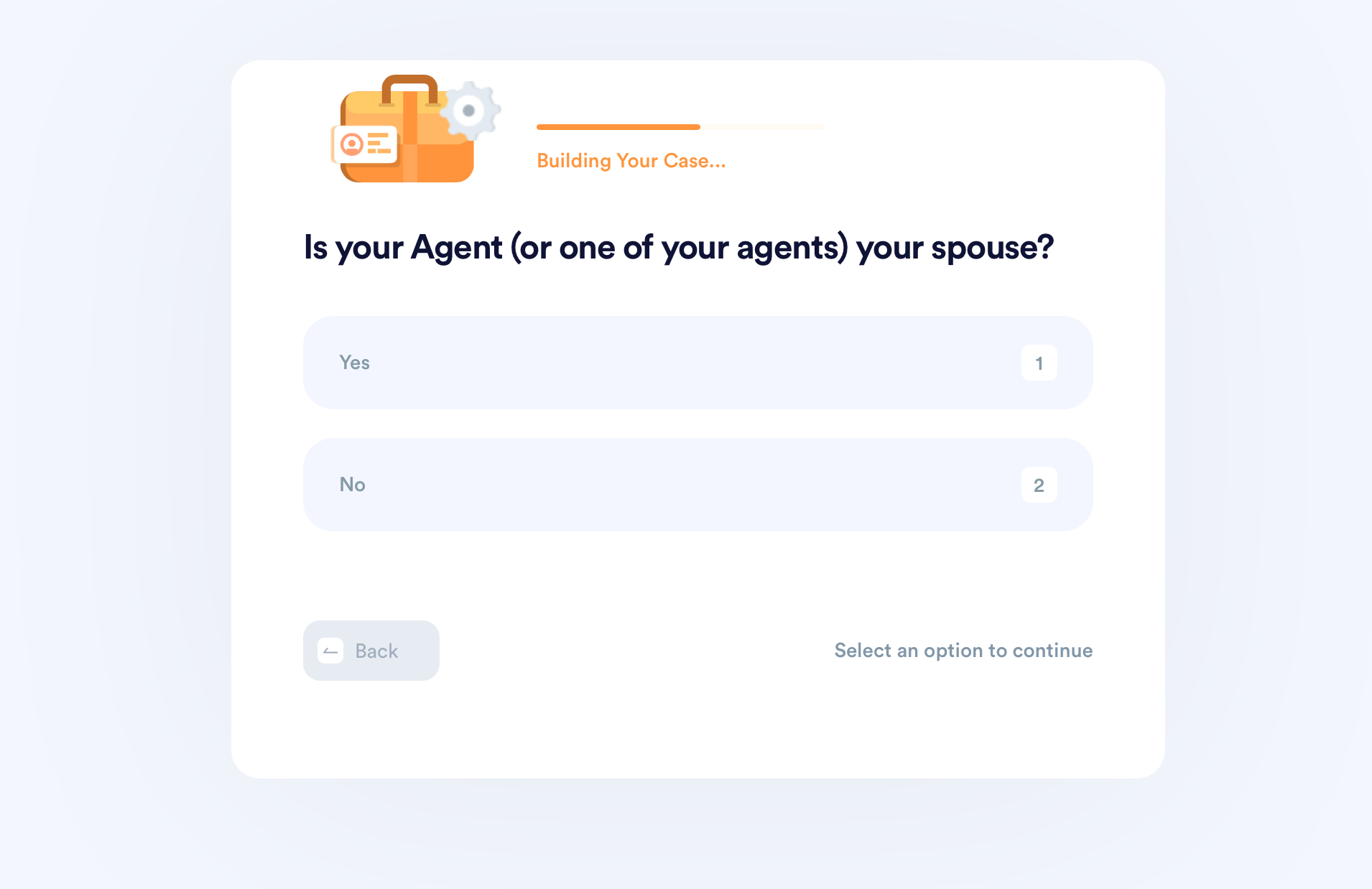 Your answers provide relevant information that will help us determine your needs and circumstances. DoNotPay generates a power of attorney document you'll get together with two important notices that both the principal and agent need to read.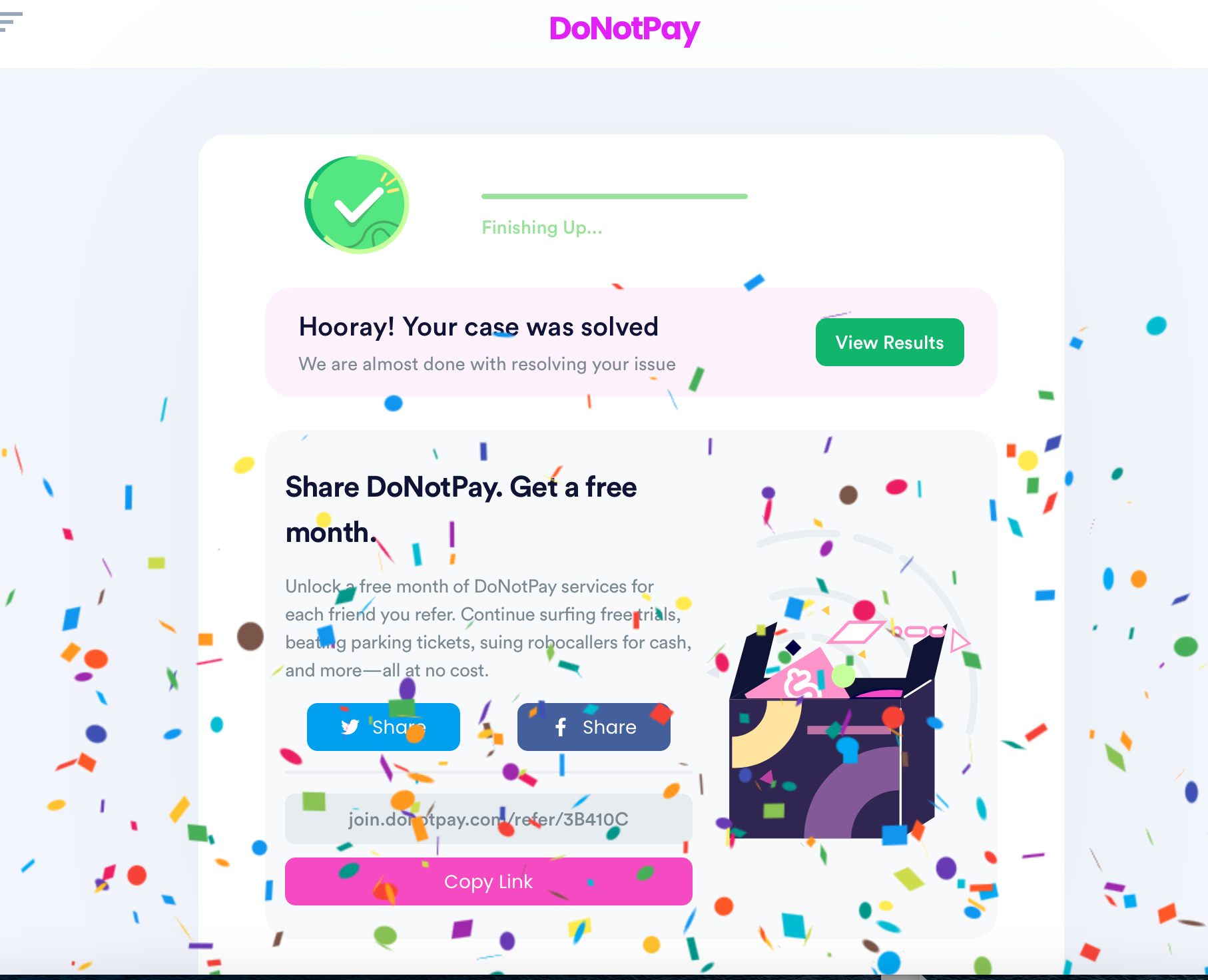 Before logging out, you might want to accept our offer to connect you with an online notary who can notarize your POA or any other legal document 24/7. This way, you won't waste time searching for one, heading to their office, and risking your health during the COVID-19 pandemic since the whole process is done remotely via a live audio-video call.
Explore DoNotPay's Extensive Knowledge Base
As we provide lots of valuable POA-related information, you might be interested in the following:
Communication Troubles? Say No More!
Yes, communication is the key, and DoNotPay vows to provide you with the best, most convenient methods to relay or protect your message—whether it's correspondence with your business partner or a loved one who's serving time.
Check out what you get by using our platform:
Use DoNotPay for a Better Shopping Experience
If you have a tendency to shop till you drop, some issues with purchases are bound to happen. Customer rights and satisfaction is what DoNotPay is passionate about.
With your subscription, you will be able to: