Essentials of an LLC Transfer of Ownership Agreement Sample
If you feel like it's time to sell, leave, or change ownership of your limited liability company (LLC), you can do it with a simple transfer of ownership document. You may be wondering whether you need a transfer of ownership agreement sample to help you complete the transfer as effortlessly as possible.
DoNotPay will tell you everything you need to know about the transfer of ownership in an LLC in this article!
LLC Transfer of Ownership Explained
A limited liability company (LLC) is a specific business structure in which the owners have a reduced financial responsibility in case of the company's debts or liability. The company has to be registered with the Secretary of State in the state where the LLC operates.
Sometimes, members have to transfer the ownership in an LLC. An ownership change can happen when:
Two main ways to transfer ownership of an LLC are:
Transferring partial interest—if you don't want to sell the entire business and you don't have full ownership
Selling an LLC—when you're transferring ownership of the entire business to someone else
The change of ownership process depends on whether there is a change in the ownership percentage or the whole LLC is being transferred to a new owner.
Are There Any Guidelines for Transferring the Ownership in an LLC?
Creating a limited liability company involves signing an operating agreement. It outlines rules and regulations within the LLC and specifies the duties and financial obligations of the members and managers in the company.
The operating agreement typically has a provision, called a buy-sell provision, that addresses the procedure for transferring ownership of the LLC to existing or new members. Some LLCs have a separate document that outlines this process.
The business valuation method of selling an entire LLC is usually not included in the buy-sell provision of the operating agreement.
How To Transfer Ownership of an LLC
Members of the LLC have to complete different steps depending on the percentage of the ownership they are transferring. Take a look at the table below for more details:
Types of Ownership Transfers in an LLC
Member Duties
Transferring a partial interest in the ownership to existing or new members

Follow the guidelines in the buy-sell provision of the operating agreement or the LLC's articles of organization carefully
Update necessary documents
Notify relevant parties, such as a state business registration agency, about the changes in ownership

Transferring complete ownership (selling an LLC)

Consult the operating agreement and articles of the organization for possible guidelines
Establish whether a buyer wants to buy the whole or a part of the company
Create a buy-sell agreement with the buyer
Record the sale with the state business registration agency
Notify other LLC members about the ownership transfer
Inform:

Internal Revenue Service
The bank
State where the company is registered as an LLC
Registered agent
Other parties
Do I Need an LLC Transfer of Ownership Agreement Sample?
You don't need a transfer of ownership agreement sample to complete the transfer. You must follow the rules of a buy-sell provision of the operating agreement. The clause should outline the following:
How to value the purchase price—LLC members should set a mechanism for establishing what the purchase price of the membership will be. That can be done in a couple of ways, including:

Setting the amount upfront
Establishing a formula for calculating the buyout price
Agreeing on an independent appraiser who will set the value

What can be purchased—Owners can set any rules that work for them, like whether:

Only the current members can purchase an interest
Existing members and the LLC have the right to a first refusal
The interest can be sold directly to the third party
Your best bet when transferring ownership of an LLC is to consult an experienced lawyer. They can draw up the agreement for you, help you manage the sale, and guide you through the transfer process.
Still, selling the entire LLC has to be done just like any other formal business ownership transfer and typically requires a bill of sale—and DoNotPay can help you with that!
Use DoNotPay To Draw Up Various Legal Documents
If you're transferring the entire ownership of an LLC, you need to complete the process with a bill of sale. Use DoNotPay to create this legal document and learn how to write many more contracts from business, real estate, or personal areas.
No need to search for different contract templates because we'll generate the documents according to your requirements!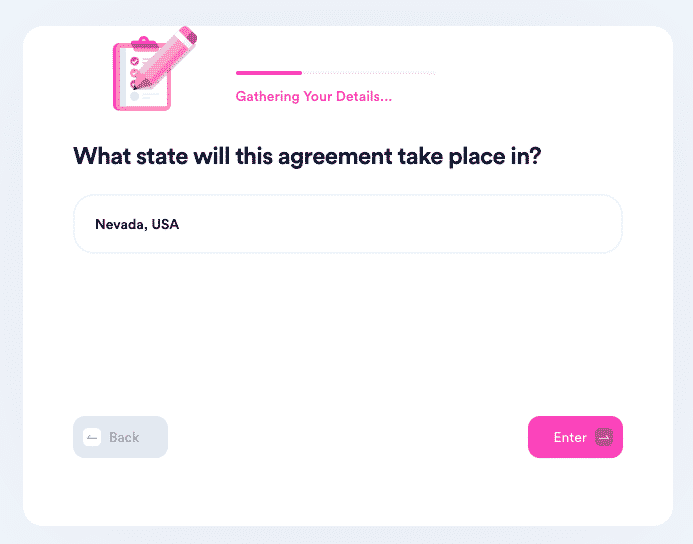 Follow these simple instructions to create a legal document:
Open DoNotPay in a web browser
Type in the name of the legal document you need
Enter relevant info that will help us personalize your contract
Our AI-powered app will draw up the contract in a few minutes. You can download the document and fax it or get it notarized with our help!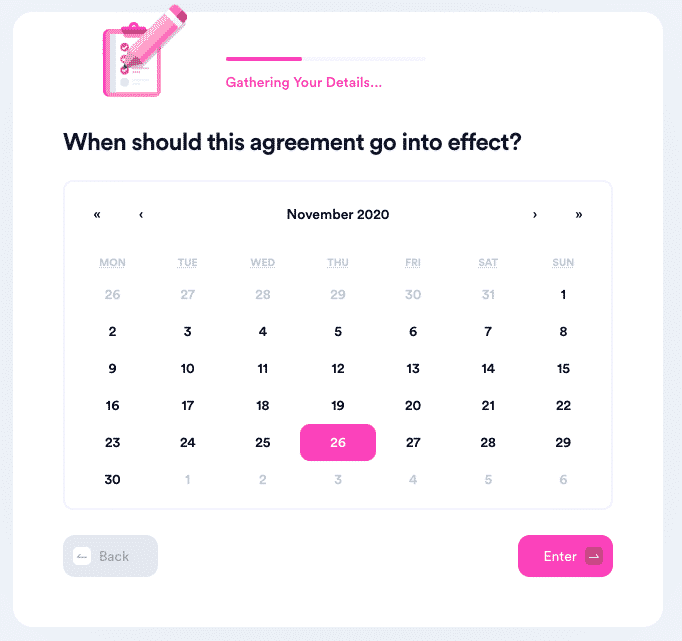 Which Documents Can DoNotPay Create for Me?
DoNotPay provides an extensive offer of contracts and agreements to create. Check out our current selection:
Our knowledge base can give you inside information on many other legal documents. You can read our articles and find out more about:
Rely on DoNotPay To Solve Your Administrative Issues
Getting your documents notarized, drawing up legal paperwork, appealing parking tickets, and similar activities usually require a lot of effort. DoNotPay offers various useful products that can help you deal with administrative problems quickly and save a lot of time. We can assist you with:
Protect Your Consumer Rights With DoNotPay
Companies complicate cancellation and refund processes intentionally, hoping that consumers wouldn't want to spend hours trying to solve the issue they're having. DoNotPay knows how important consumer rights are, and that's why we created numerous products that can help you:
Many people forget to cancel their free trials on time and end up paying for the services they don't even use. To prevent that, DoNotPay has developed a nifty virtual credit card that will allow you to enjoy free trials risk-free. Our virtual credit card will also help you avoid spam email notifications by generating a random email address that you can use when signing up for a free trial.