Create a Limited Power of Attorney in Georgia Without a Hissy Fit
A power of attorney (POA) can come in handy in many situations. Are you planning to be out of the country for a while, or do you need someone else to manage specific aspects of your life? A limited power of attorney can ensure your affairs will be taken care of according to your wishes.
In this article, DoNotPay will explain how to draw up and enact a limited POA according to the Georgia state law. We can help you create a limited power of attorney in Georgia without breaking a sweat!
Georgia Limited Power of Attorney—The Essentials
A limited power of attorney is a legal document that gives one individual limited powers to act on behalf of another person. The person granting the limited POA is known as the principal, and the person getting power of attorney is designated as an agent or attorney-in-fact. The agent's authority in a limited POA is typically restricted to specific:
According to Georgia law, both the principal and the agent must carefully read the document before the principal provides their signature. The signing should take place in the presence of two witnesses, who:
Must be over 18
Shouldn't be related to the POA agent by blood or marriage
A power of attorney in Georgia doesn't have to be notarized to be considered legally valid.
How To Create a GA Limited Power of Attorney
Before writing a limited power of attorney in Georgia, you have to:
Choose your agent carefully—Your attorney-in-fact should ideally be a family member or a trusted friend who has experience in matters you need help with
Select one or more successor agents—Naming a successor agent is a good idea in case your first choice resigns, becomes unavailable, or proves to be unfit for the role
Research Georgia state laws thoroughly—A limited POA has to comply with Georgia state laws to be considered legally valid
Check out the table below to discover what an enforceable limited power of attorney in Georgia should outline:
Sections of a Limited POA
What Should Be Included
Principal's and agent's personal details

Full names
Addresses
Cities
State(s)
State where the document will be used

Description of the powers being granted
Specific powers that the principal is giving the agent
Information about the successor agent and their powers

Full name
Address
City and state of residence
State where the successor agent will execute powers granted by the document
List of the successor agent's authorities

Signatures of the involved parties
Principal's, agent's, and successor agent's:

Printed name
Signature
Date of signature

Acknowledgment

Printed names of the witnesses
Their signatures
Once the POA is signed, witnessed, and notarized (optional), the principal should provide copies of the document to:
All involved parties
Relevant institutions (banks, financial institutions, hospitals, etc.)
Should You Create a Limited POA in Georgia Without a Lawyer?
There isn't a one-size-fits-all solution to writing any power of attorney. Apart from that, the gravity of this legal document is too big to be taken lightly. If you decide to create it yourself or use a downloadable POA letter, you risk making a mistake with serious future consequences.
Lawyers are a reliable option since they know all about state-specific laws. The only downside to hiring an attorney is the price. Most people can't afford the fees that come with using legal services.
There is a third option in the form of DoNotPay. Our app uses the details you provide to create a personalized document that complies with specific state laws. If you subscribe to DoNotPay, you will get a quality document at an affordable price in mere minutes!
Creating a Limited Power of Attorney in Georgia With DoNotPay? Yes, Ma'am!
You don't have to choose between using unreliable online POA templates and letting lawyers drill a hole in your pocket. Let DoNotPay generate a limited power of attorney document tailored to your needs and Georgia state requirements.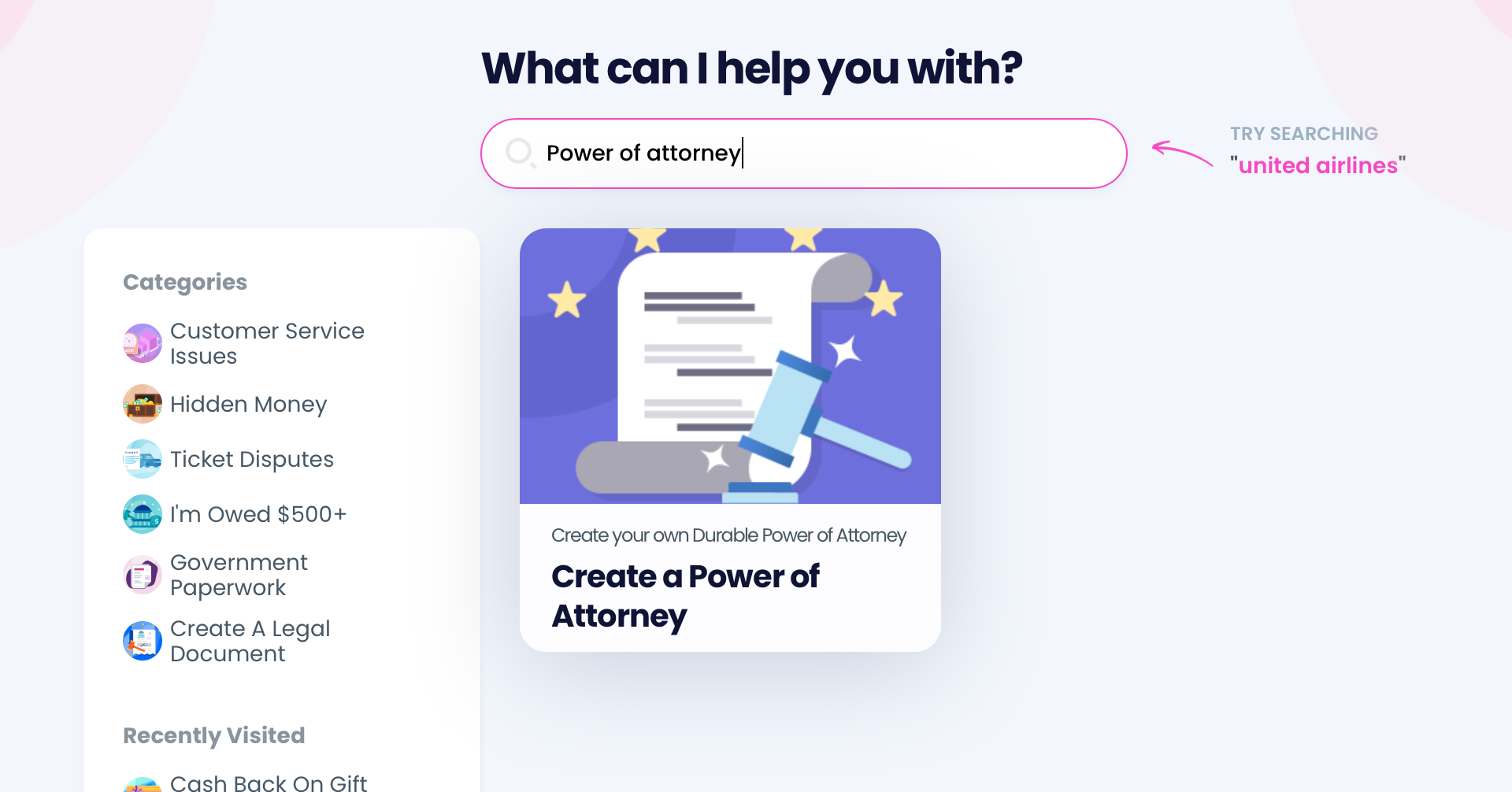 To get a personalized power of attorney, you only need to do the following:
Select the Power of Attorney product
Answer our chatbot's questions about:

Your agent
Authorities you are granting them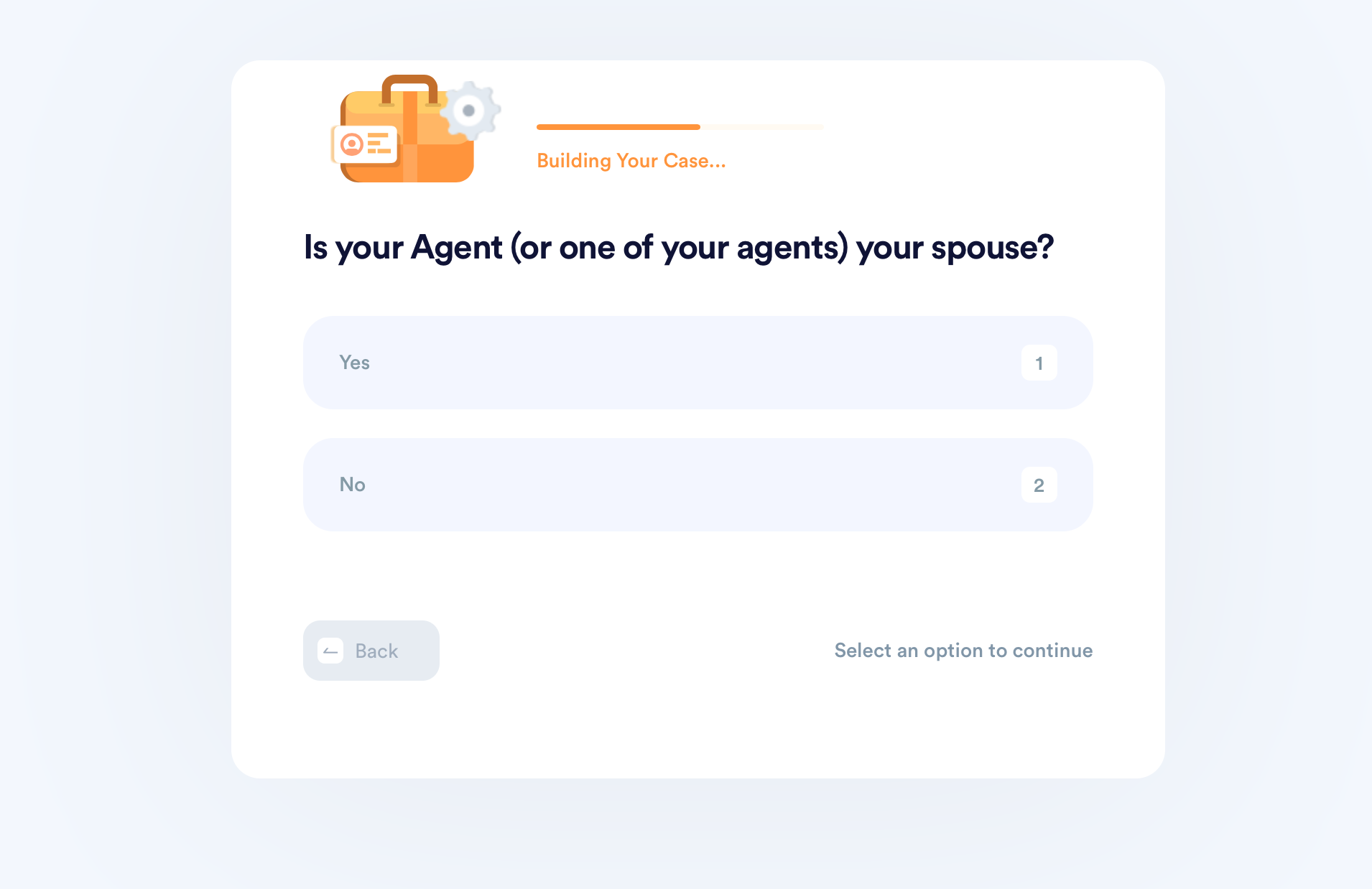 Our app will create a limited POA document that fits your unique requirements. You will receive the document and two notices that all parties involved in the agreement should read before signing.
While it's not mandatory to have a POA notarized in Georgia, bear in mind that notarization adds legal weight to the document. Use our app to connect to online notaries who are available 24/7!
Other Powers of Attorney You Can Create in Georgia
You can create various powers of attorney in Georgia, depending on your needs and circumstances. Take a look at other available types of POA, besides limited:
General—It grants the agent a broad spectrum of powers, typically financial. The document expires with the principal's death or incapacitation
Durable—The agent has the authority to act for the principal even after they become incapacitated
Springing—It takes effect upon a triggering event (typically one that causes the principal's incapacitation)
Financial—The principal authorizes the agent to manage their financial affairs
Medical—The agent decides on the principal's medical treatment if they become incapacitated
Good Things Come in Small Packages
Siri and Google Assistant are great in their own right, but their skills leave a lot to be desired when it comes to the practicalities of our daily lives. DoNotPay is an app, a true pocket-sized assistant that has the power and the know-how to help you deal with navigating bureaucracy and fighting for your rights efficiently.
Our platform, accessible from your phone or computer, is brimming with products that will help you:
From Government Tests Preparation to Copyright Protection
Whether you are getting ready for your driving test or wish to protect your creative work, DoNotPay has something in store for you.
We can help you handle some serious tasks—like suing someone in small claims court or reporting workplace discrimination—or deal with more mundane activities, such as getting that leftover money from your used gift cards.
The best part is that your DoNotPay subscription gives you access to all our services, be it online fax or virtual credit cards!