Create a Letter of Consent for a Child To Travel Without Parents to the UK Swiftly
If a child is traveling to the UK without both parents, a minor travel consent form is necessary. Most countries—such as Canada or India—have rigid rules regarding minors traveling abroad. The United Kingdom is not an exception. The U.S. also follows specific guidelines when it comes to children leaving the country.
Having an insight into the country-specific regulations can prevent many unpleasant situations. The question is—how to create a letter of consent for a child to travel without parents to the UK? DoNotPay has the scoop on what constitutes a comprehensive child travel consent letter. We will also create one for you in a few clicks!
A Child Travel Consent Form Explained
When a child is traveling with one parent, an authorized adult, or alone, they need to carry a child travel consent letter with them. This legal document states that the child has the parents' permission to travel abroad without them. The letter has to be written by:
The parent or legal guardian who is not accompanying the child (when the child is traveling with one parent)

Both parents (if the child is traveling alone or in the company of an authorized individual)
If there is no second parent—the other parent is deceased, or one parent has sole custody—the following documentation might be necessary as well:
Court decision designating one parent as having sole custody

Death certificate

Birth certificate that names only one parent as the legal guardian

Custody papers

Notarized affidavit

stating that one parent is absent
If a parent has a different family name than the child, they should carry a document proving their relationship.
Why Is It Necessary To Have a
Letter of Consent for
a
Child To Travel
to the
UK
?
Customs officers, immigration agents, and law enforcement officers in both the U.S. and the UK have the right to ask for a child travel consent form. Failure to produce the document can cause the child and the accompanying adult to be prevented from traveling.
A sure way to eliminate the risk is to create a comprehensive child travel consent form.
Other documents that a minor may need when traveling to the UK are:
Passport

—Passport is an absolute must for minors traveling to the UK

Visa

—This document is required if the child plans to stay for more than six months
Airlines typically have established additional policies for minors traveling unaccompanied. That includes completing airline documentation naming persons who will send and meet the child at the departure and arrival points.
What Should a
Consent for a Minor To Travel to
the
UK
Contain?
A child travel consent letter must include specific sections:
| | |
| --- | --- |
| Elements of a Child Travel Consent Form | Description |
| Child's information | A child travel consent form should provide the child's full name, date of birth, and other important information, such as known allergies |
| Accompanying parent, individual, or group details | This section of the document must contain the name, address, and contact number of the person accompanying the child |
| Destination description | The consent form should include the details of the trip, such as the destination, itinerary, and the start/end date |
| Parent's/legal guardian's signature | The last paragraph of the form must contain signatures of one or both parents or legal guardians, depending on the circumstances |
If your child is traveling with someone other than the parent, you should consider drafting a Child Medical Consent form. It authorizes the accompanying individual to make healthcare decisions for your child during the trip.
Where Can I Find a Template for a Child Travel Consent Form?
If you type in the necessary keyword in a search engine, you will see an array of child travel consent templates. You have to be careful when choosing one because many of them have grammatical and spelling errors and lack essential paragraphs. Selecting an appropriate template can be a challenge, but a few tricks can help you out.
You should choose an online child consent letter template that:
Contains all sections that we listed above

Is easy to understand, download, and customize
You should arm yourself with patience because finding a comprehensive child travel consent form and adjusting it to your specific situation can take time.
Should I Have a
Child Travel Consent Form
for the
UK
Notarized?
You should have the child travel consent form notarized for extra safety. The customs officers are less likely to question the authenticity of the signatures on a notarized form.
Visiting a notary in person can be a nightmare, so your best bet is to use an online notary service. Online notarization enables you to finish the whole process on any digital device without leaving your home.
That is where —by creating a child travel consent form and scheduling an appointment with the online notary on your behalf!
With DoNotPay, You Can Have Your Cake and Eat It, Too
You don't have to rely on contract templates to create a child travel consent form. DoNotPay will save your time and nerves by drawing up the document for you!
If you provide us with essential details about your child, the trip, and the child's guardian, we will do the rest.
All you need to do is in a web browser and:
Find our Child Travel Consent product

Type in the necessary information

Choose to get the document notarized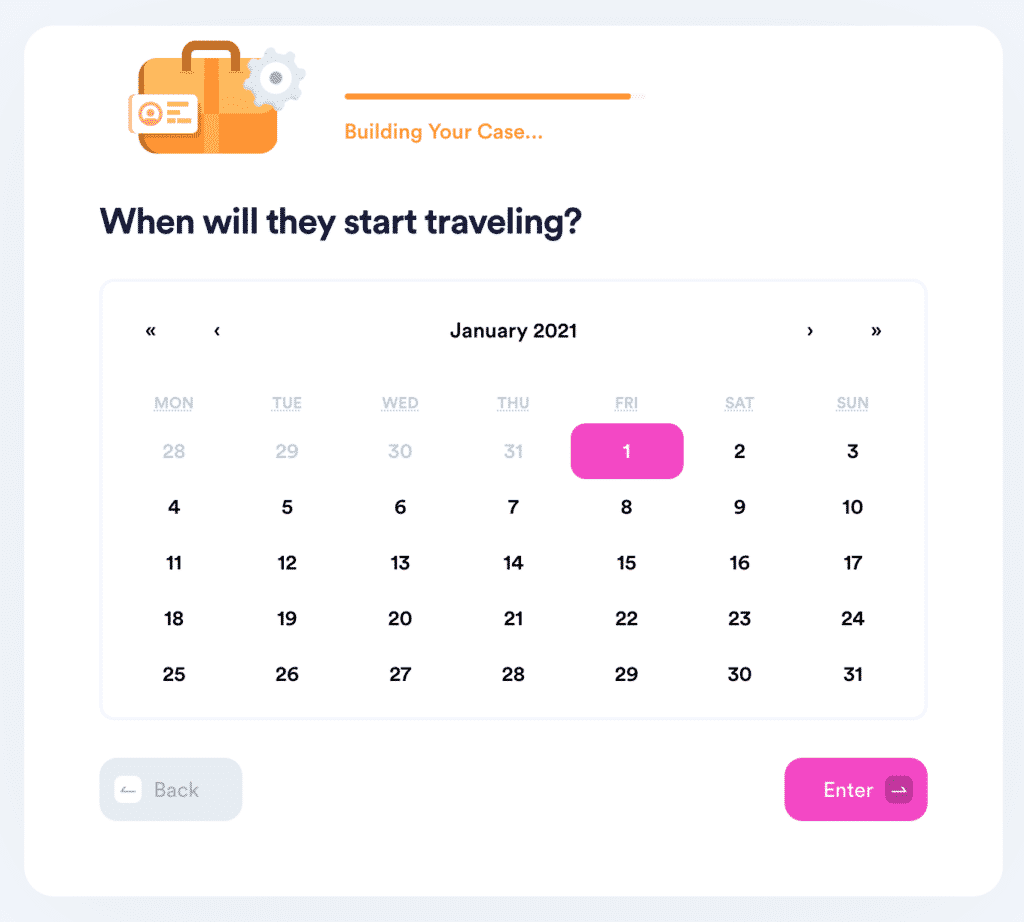 To get the child travel consent form notarized, you need to click on the link we'll send you via email. Follow the link to the webpage where you can schedule the appointment with the online notary. You will meet the notary on a video call, e-sign the document, and get it back with an electronic notary signature and stamp.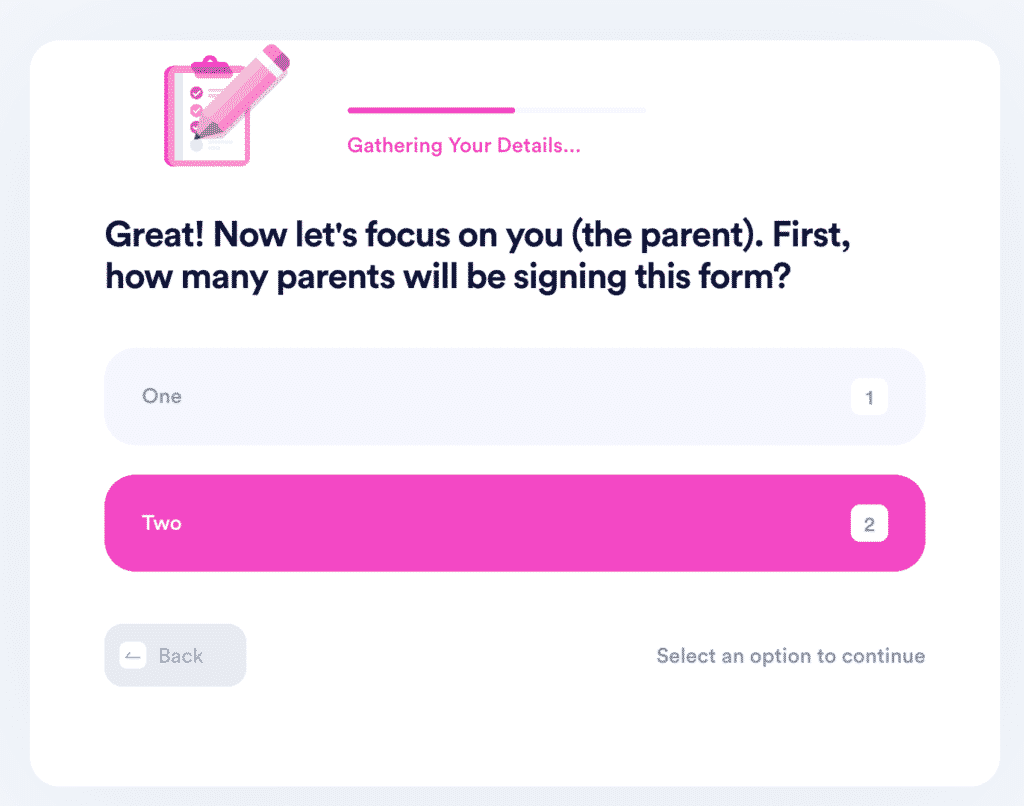 DoNotPay Is the Ultimate Virtual Assistant
DoNotPay does so much more than drafting various legal documents! Once you get your child consent form written and notarized, use the same app to:
The best part is that you can accomplish all of this with a few clicks and from the comfort of your home! No more long phone calls, annoying customer service reps, or endless driving across town.
Keep Your Family Safe Online With Our App
DoNotPay provides you with an array of tools to protect your family from online scammers and internet bullies:
You can also use our app to report robocalls and text spam and get compensation in the process!