Applying for a Lebanon Tourist Visa? DoNotPay Lays Down the Road-Map
A bustling hub of historical and cultural hotspots makes Lebanon a must-visit destination for travelers. Whether you want to go skiing in Kfardebian or taste a plateful of authentic Kibbeh, your Lebanese adventure is sure to be soul-soothing!
The country may be an ideal vacation spot, but there's hardly anything ideal about the crude process of getting a Lebanon tourist visa. While getting the visa paperwork right is always a chore, the pandemic-related restrictions have complicated the application process even further.
DoNotPay's Tourist Visa Guide feature is a one-stop solution to your tourist visa woes. From checking your visa eligibility to assisting you during the application process—we can do it all!
Sign up for our service, and let us steer your application in the right direction!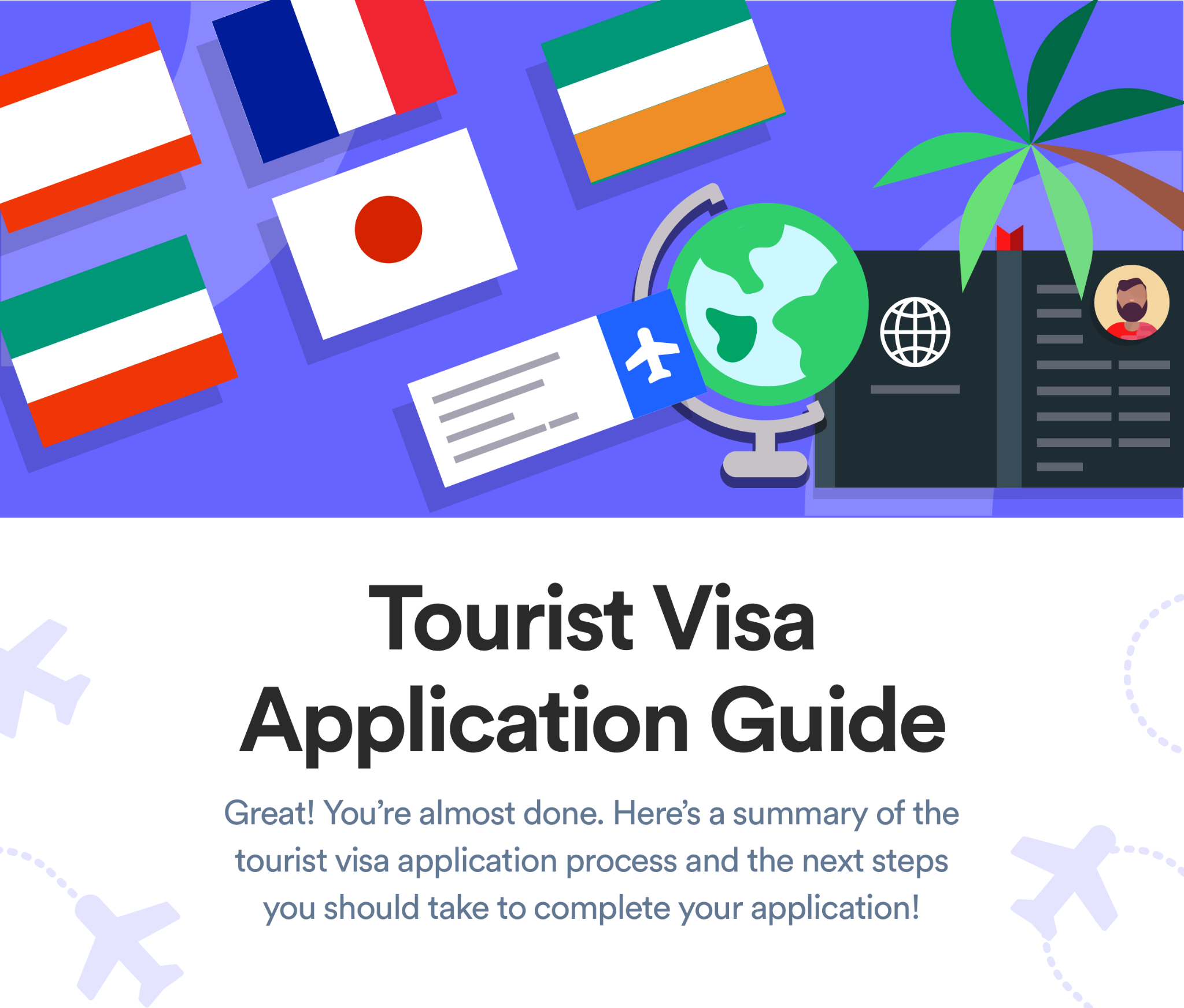 Do U.S. Citizens Need a Lebanon Tourist Visa?
Yes, but you don't have to get a tourist visa before entering the country! You are eligible for a Visa on Arrival (VOA) if:
You have a valid U.S. passport with at least six months of validity left
Your passport is free from any Israeli visas, seals, or stamps
Your travel intent is one of the following:

Tourism
Visitation of family and friends
Trade fair attendance
Short meetings, like seminars and conferences
Unpaid participation in a sports or artistic event
As per current guidelines, you also need to be fully vaccinated for COVID-19 before traveling to Lebanon.
The border officers at Beirut International Airport or any other port of entry will issue you the VOA after due verification of your travel documents.
Keep in mind that you may be straight up arrested or detained in Lebanon if the border officers find:
Proof that you visited Israel, even when your travel records show otherwise
Learn Everything About the Lebanon Tourist Visa on Arrival
The Lebanon Visa on Arrival has its own set of application rules and guidelines. Refer to the table below to understand the various aspects of a VOA:
VOA—Issues
Details
Validity

A VOA, by default, is only valid for a month
You can request an extension from immigration authorities for a maximum of two months

Number of entries allowed
You will be allowed one entry per VOA
Compulsory documents
You will be denied a VOA unless you show these documents to the border officer:

Plane tickets for a non-refundable round trip
Proof of accommodation in Lebanon—like hotel reservation or address of the personal residence where you'll be staying
Phone number to contact you in Lebanon

Visa fee
At present, a VOA is issued free of cost—you can check with DoNotPay for any recent updates on visa fees
Exception

U.S. diplomats will not be issued a VOA even if they follow all guidelines
They must submit a separate letter stating their purpose of visit to receive a courtesy visa (also free of cost)

Overstay penalties

You will be fined for exceeding the period of stay stamped on your VOA
The authorities will detain you until you pay off the fines and fund your return ticket
Want a Prolonged Stay? Apply for a Lebanon Tourist Visa in Advance!
A VOA doesn't let you stay in Lebanon for more than three months. If you plan to spend a long time in the country, you must apply for a routine, non-immigrant visa at the Embassy of Lebanon in Washington, D.C.
Take a look at the documents that you need to submit with your visa application form:
A copy of your valid U.S. passport
Two recent passport photos taken against a white background
Proof of your residency status in the U.S.—e.g., a Green Card
Bank or credit card statements that prove your financial sufficiency
Documents proving your accommodation in Lebanon
A notarized minor consent form if you are traveling with a minor
You must be ready to appear for an interview and submit other relevant paperwork during the verification process.
Once your application is approved, you will be issued either a single-entry or a multiple-entry visa within 14 days, depending on your travel needs.
Getting a visa in advance can be problematic if the Embassy pauses in-person applications because of epidemiological restrictions. DoNotPay can still help you apply for one against all odds!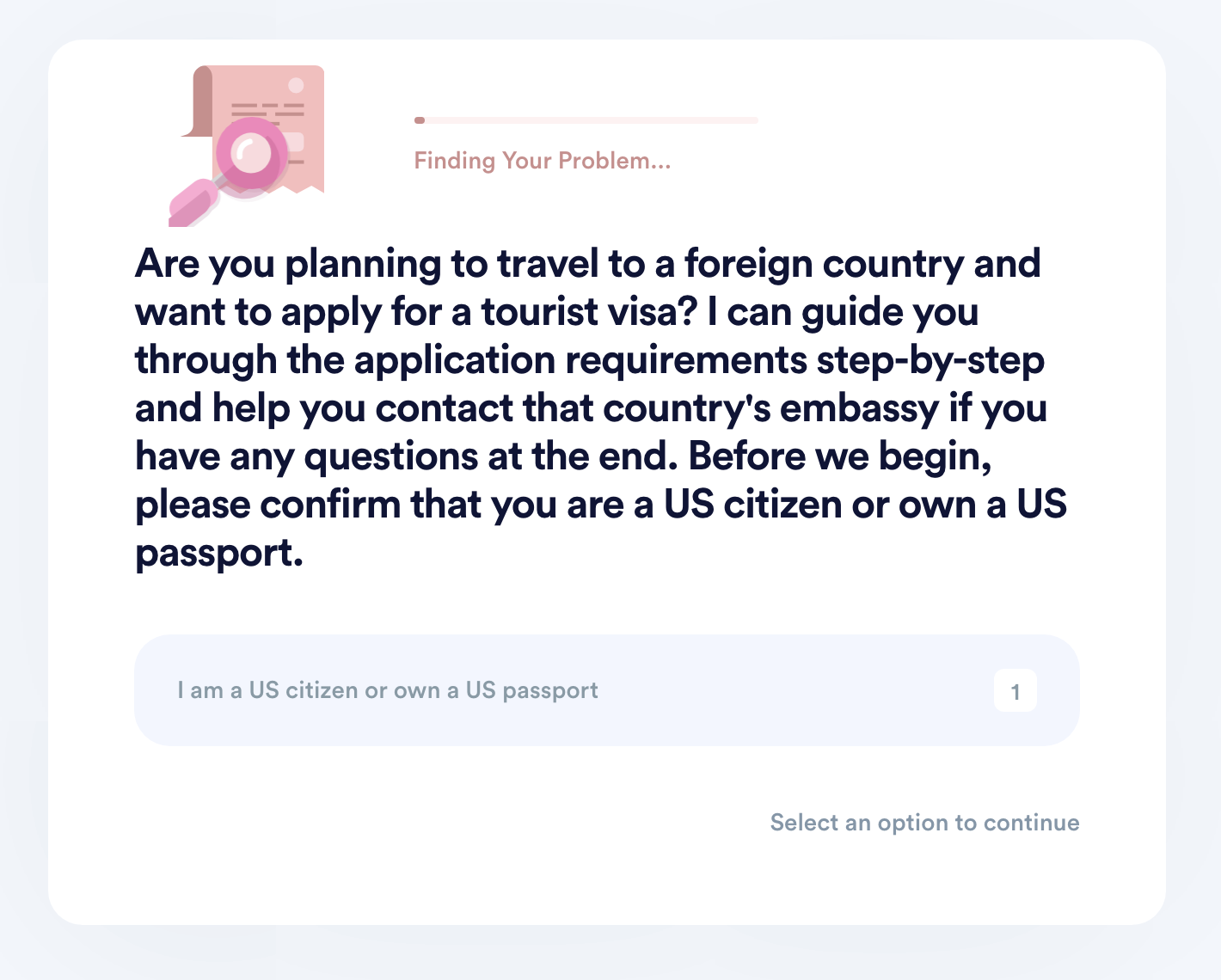 DoNotPay Shows You the Ropes of Applying for a Tourist Visa
DoNotPay's Tourist Visa Guide is made to minimize the uncertainties in the application process. Our AI-enabled app will analyze your destination country's latest laws and tell you:
Whether you need a tourist visa to enter the country
How to apply for a tourist visa, if you need one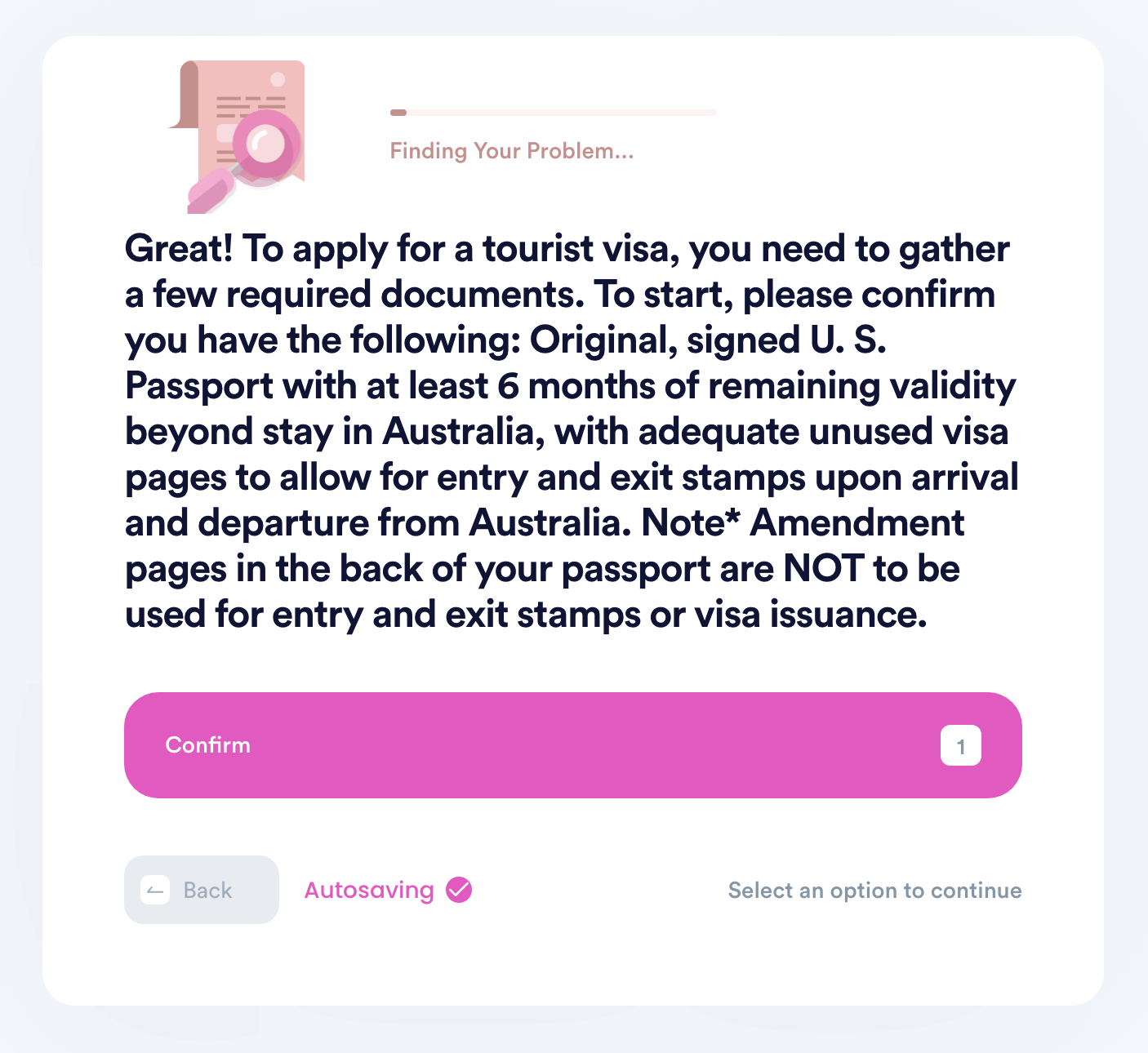 All you need to do is interact with our chatbot and click on the direct responses. DoNotPay will help you:
Meet all the visa documentation requirements for a country
Obtain a PDF application form issued by the authorities
Streamline the application process with a detailed guide
Locate the official government portal if a country allows online applications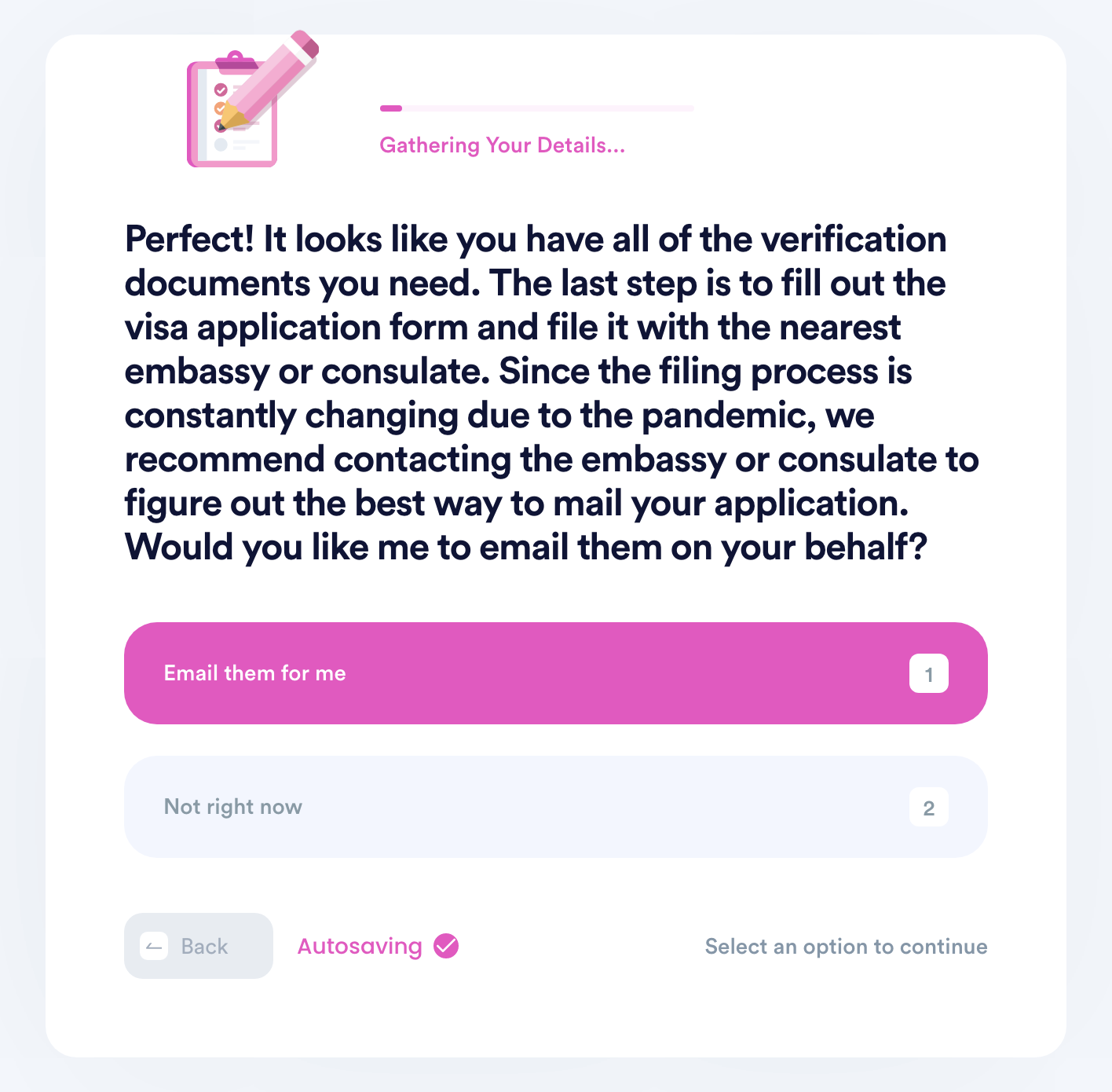 If you cannot visit an embassy due to any pandemic-induced movement restriction, we can contact it for you and ask for mailing instructions.
DoNotPay's tailored tourist visa support is three wee steps away:
Log in to DoNotPay and choose our Tourist Visa Guide product
Confirm that you have a valid U.S. passport
Enter the name of your destination country
Is your U.S. passport about to expire? Our app can also help you create and print passport photos if you need to renew your passport before your trip!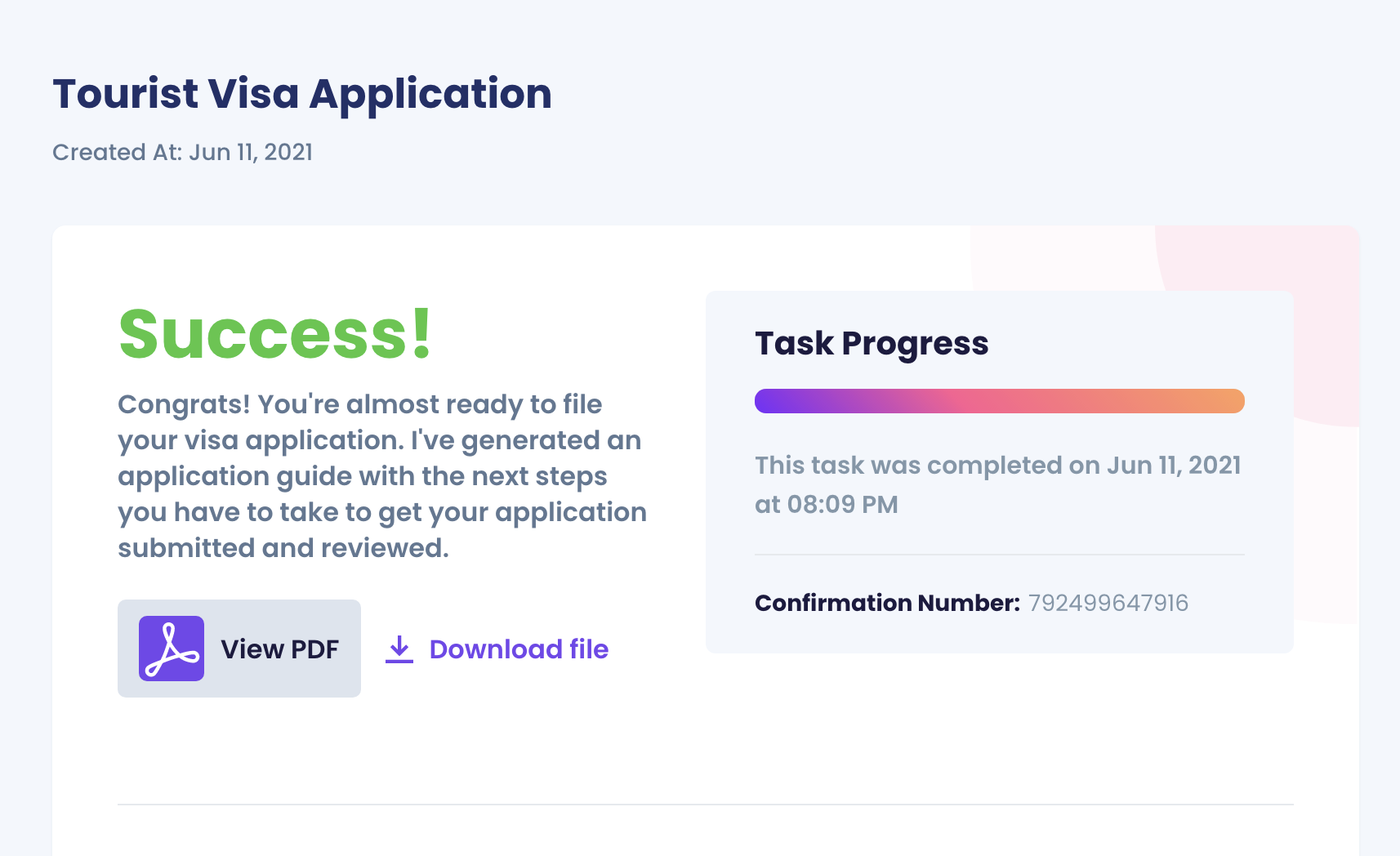 Getting tourists visas in order won't be a lonely, frightening task when DoNotPay looks out for you every step of the way!
Fancy a Trip to the Enigmatic Middle East? Rely on DoNotPay's Support
The Middle East is the perfect combo of ethereal landscapes, welcoming locals, and ridiculously flavorful soul food!
You may want to check out more of our tourist visa guides if you are scrambling to visit any of the countries listed below:
Solve Your Legal and Bureaucratic Issues With DoNotPay
The primary purpose of our app is to provide you with practical tools that can speed up all the drawn-out tasks you must complete. All you need to do is choose a suitable feature from our offer and get your problems solved in a heartbeat!
Once you create an account with DoNotPay, you can:
Feeling Unsafe or Harassed? DoNotPay Can Help You!
Have annoying calls and messages become your everyday problem? Don't give up on your peace—rely on DoNotPay and deal with robocalls and restless text and email spammers easily.
We also take care of your privacy, allowing you to create burner numbers and virtual credit cards to avoid revealing sensitive information when signing up for various online services.
If you are being stalked by somebody or discriminated against at work, we will do our best to help you fight for justice and report the case accordingly! We will also safeguard your creative work from copyright violation and ask for violent crime compensation on your behalf.