Landlord Is Not Fixing Boiler? — Here's What You Should Do
Your landlord has greater responsibility besides providing you with a house. All landlords have a duty of care and legal obligation to their tenants to provide a habitable environment, including a reliable hot water and heating source.
Besides proving a boiler, the landlord is also responsible for all the repairs unless there is proof that you, the tenant, are the one who broke the boiler. You have the right to break your lease if your landlord is not fixing the boiler or maintaining the premises as required. 
DoNotPay helps you understand the rights and responsibilities of landlords and tenants and helps you break your lease easily whenever the need arises. Sign up on our website today and exploit the Landlord Protection product for more information.
How Long Does a Landlord Have to Fix a Broken Boiler
It is the responsibility of the landlord to maintain and repair the premises as required. The 1985 Landlord and Tenant Act has clear guidelines on no heating or hot water in rented residential property. 
The landlord is responsible for:
Repairing and maintaining in proper working conditions the installation for the supply of space heating and heating water on the property.
Repairing and maintaining the installation for the supply of water, gas, electricity, and sanitation on the property in proper working conditions.
General tenants' rules dictate that you should be able to heat your living rooms to at least 21 degrees and 18 degrees in your bedroom when the temperature outside is -1 degrees. Your landlord should have working systems within the premises to ensure the house meets these standards.
There are no rules that dictate how fast your landlord should fix your boiler when it breaks. The lack of a fixed time frame does not mean that your landlord should be negligible to your premises' needed repairs.
The landlord should fix broken boilers within reasonable time frames. For instance, if your boiler breaks down in winter, your landlord should repair it within 24 hours to avoid possible health hazards to you and breach of the tenancy agreement.
What Are the Landlords' Repair Responsibilities?
Landlords have a legal obligation and are bound by the tenancy agreement to maintain and offer repair services within the premises. Here are examples of repairs that your landlord is responsible for:
Heating and hot water
Gas appliances, pipes, flues, and ventilation
The premise's structure and exterior
Sanitary fittings such as basins, sinks, baths, pipes, and drains
Electrical wiring, power failure, and switches
Any damage they cause by attempted repairs
Common area repairs such as staircases within a block of flats
Tenants Repair Responsibilities
Tenant rights dictate that you should not do any repairs unless covered in the tenancy agreement, and you cannot be forced to shoulder the landlord's repair responsibilities. However, you are responsible for repairs if you cause damage in another tenant's flat, such as water damage from overflowing taps.
You should contact your landlord immediately if you notice that something needs repair. You can find out about a broken boiler through:
No hot water in the showers
The air conditional\warmer is not working
No running hot water in the taps
It is your responsibility to maintain the premises and all its facilities. You should check whether there is something to prevent your boiler from working before contacting your landlord. Once you are sure that the boiler is broken, contact your landlord in the following ways:
Make a call and explain the situation.
Follow up your report in writing and provide evidence, such as a broken radiator or a screenshot of the indoor temperature.
In general, here is an overview of the landlord's and tenant's responsibilities:
| | |
| --- | --- |
| Landlord's Responsibilities | Tenant's Responsibilities |
| Maintaining properties in habitable condition — that is, a safe, livable home including a roof that doesn't leak, adequate heating and plumbing, and necessary locks | Notifying the landlord of needed repairs, especially ones that may cause property damage. |
| Following the Lease Agreement. | Following the Lease Agreement. |
| Make repairs in a reasonable amount of time. | Paying rent and any utilities on time. |
| Properly handling security deposits. | Abiding by the law. |
| Notifying the tenant if and when they must enter the property. | Give your landlord proper notice if you plan to move out. |
| Treating tenants equally, in compliance with federal, state, and local Fair Housing regulations. | Paying rent and any utilities on time. |
What Do I Do If My Landlord Does Not Fix My Boiler?
Your landlord should respond and tell you what to do. You should continue paying the rent as you wait for the response. You have the right to sue through the local council or give a tenant's notice to end the tenancy if your landlord does not respond.
The local council will conduct a Housing Health and Safety Rating System (HHSRS) assessment and take action if they believe the damage or lack of a functional boiler can harm you.
Contact the Private Rented Housing Panel (PRHP) if you're in Scotland.
Get Your Landlord to Fix Your Boiler With the Help of DoNotPay
The lack of a boiler can significantly disrupt your living condition and should be fixed immediately to avoid cold-related health problems. Your landlord might ignore your message, forcing you to sue him or cancel your tenancy.
DoNotPay has compiled resources and brings you all the information you need and a simple way to cancel your lease. Use the Landlord Protection product to cancel your lease in 4 easy steps as follows:
Search for and open the Landlord Protection product on DoNotPay.

 

Select which issue applies to you.

 

Answer a simple set of questions so our chatbot can collect the necessary information to create your demand letter.

 

Choose whether you want DoNotPay to send the demand letter to your landlord or roommate on your behalf. If you already tried sending a demand letter, and it didn't work, we can help you start the small claims court process.

 
What Else Can DoNotPay Do?
Other services you can get through the Landlord Protection product include:
Why Use DoNotPay to Get Your Landlord to Fix Your Boiler?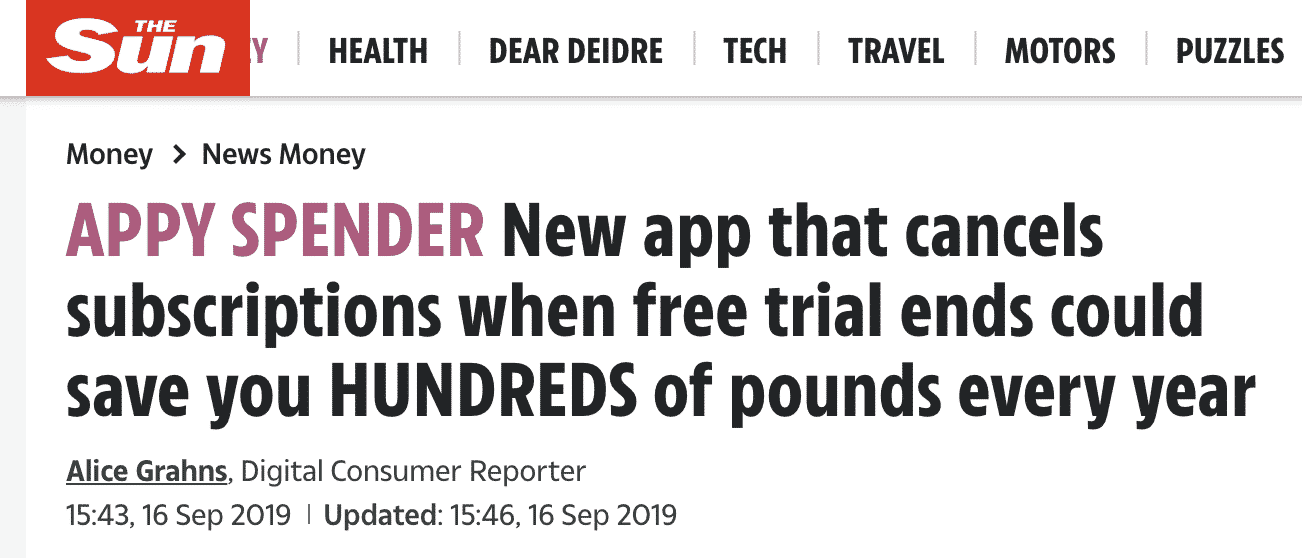 DoNotPay offers you the fastest, simplest, and most convenient way to deal with landlord/tenant issues, such landlord is not fixing the boiler. We work across all platforms to bring you simpler solutions to your administrative and legal issues.
Other services from DNP include:
Sign up today to request your landlord fix the boiler as soon as possible.