Get Lambeth To Take Your Complaints Seriously—Here's How
Lambeth is a district in South London, England. As London expanded during the Victorian era, the area experienced significant development. Dense industrial, commercial and residential buildings were built alongside each other. Since the late 20th and early 21st century, there's been an increase in the number of high-rise buildings being developed.
Lambeth Council, one of South West London's borough councils, was ranked the eighth most complained about council in the UK, according to the 2020-2021 Local Government Ombudsman report. Most of the complaints against Lambeth were about housing.
Sometimes it takes weeks and even months for a complaint to be settled. Fortunately, DoNotPay can help you get things resolved faster. DoNotPay provides an easier, more convenient way to have your complaint resolved.
DoNotPay has also helped resolve complaints with the following companies:
How to Make a Complaint to the Lambeth Council
Lambeth London Borough Council acts as the local authority for the London Borough of Lambeth in Greater London, England. If you have problems with Lambeth, there are many channels where you can voice those complaints.
Ways to Contact Lambeth Council
Email
infoservice@lambeth.gov.uk
Phone Number
020 7926 1000
Online Support
Online Complaint Form
Mailing Address
London Borough of Lambeth

PO Box 734

Winchester

SO23 5DG
Alternative Ways to File a Complaint Against Lambeth
If you have a complaint with Lambeth, the first step you should take is to contact the company. It's best to write your complaint by letter or email. You must follow Lambeth's official complaints procedure through their official process if you wish to take the matter further.
Keep a copy of all documents you send to them, such as bills and contracts. You must also keep a note of when you sent them. You must also be aware that Lambeth, like most organizations, may have a set time limit to resolve most complaints.
If you don't get a satisfactory response from the Lambeth Council or want to complain more, there are three other options.
ADR Schemes (Alternative Dispute Resolutions)
Ombudsman
Small Claims Court
Here's a look at what these options entail.
ADR Schemes (Alternative Dispute Resolutions)
ADRs or Alternative Dispute Resolutions are methods used to resolve disputes between consumers and organizations that don't involve going to court. Typical forms of ADRs are mediation and arbitration. Mediation involves an independent third party helping the disputing parties achieve a mutually acceptable outcome. Arbitration involves an independent third party considering the facts of the dispute and making a decision often binding on one or both parties.
Ombudsman
An Ombudsman is a person who has been appointed to look into complaints about companies and organizations. Ombudsmen are independent agents. They are free and impartial. So, they don't take sides. Before you complain to an ombudsman, you should try to resolve your complaint with Lambeth. There are two types of Ombudsman services, one for the private and public sectors.
To file a complaint with Lambeth, you want a public sector ombudsman, specifically a local government and social care ombudsman. These ombudsman investigate local councils and other organizations that provide local public services.
Small Claims Court  
You can file a complaint in small claims court if all else fails. There are a few things to consider if you file a claim in small claims court. First, you should not file a claim unless you have a good chance of winning.
You need to provide evidence to the court that supports your case. For example, the evidence could be in documents, photographs, or witness evidence. You should also consider how likely you'll recover any money, even if you win. For example, if your opponent can't pay the debt because they have little or no money, it may not be worth filing a claim.
Finally, you'll have to decide whether the amount at stake justifies the time you'll spend dealing with this case. The cost of bringing this case to court can be stressful and a significant inconvenience. One more thing to consider, the total amount of money you can claim in the small claims court in England is £10,00.
Get Any Customer Service Issue Resolved With DoNotPay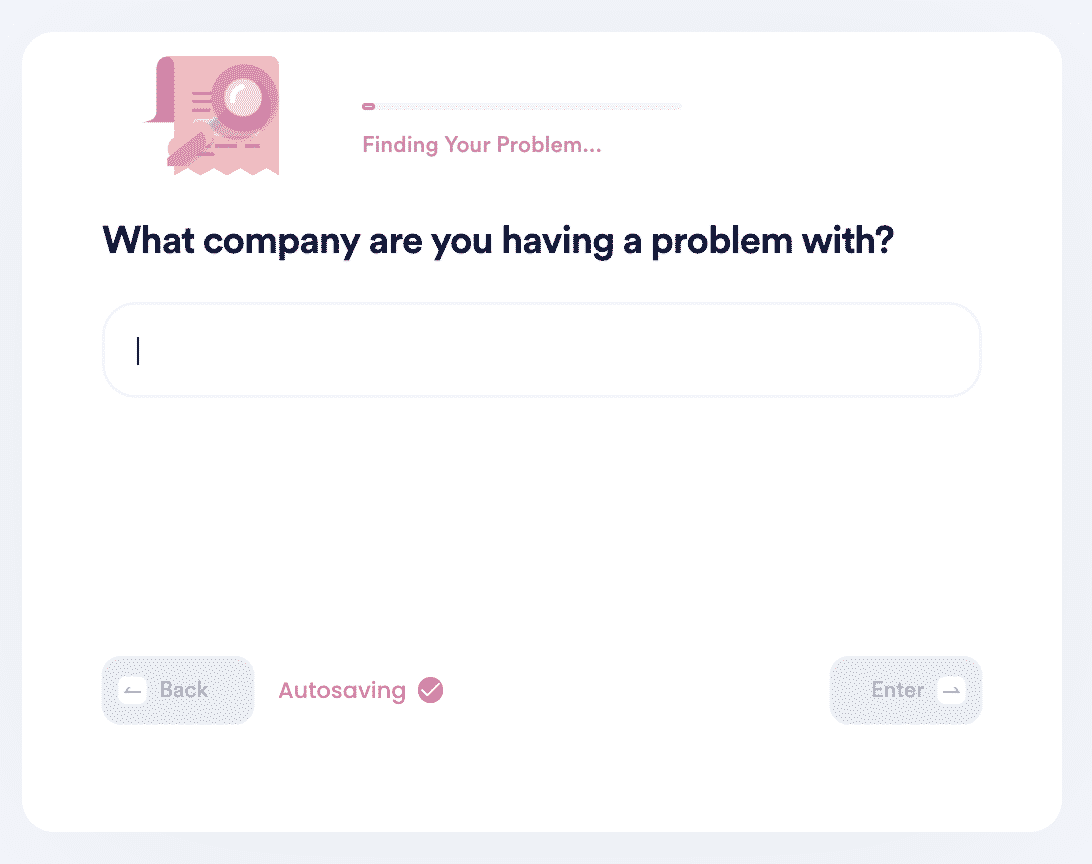 If you're experiencing issues with Lambeth, DoNotPay can help you solve them. Just go to our Other Customer Service Issues solution. Here's how to get started:
Choose the Other Customer Service Issues product.
Select the option that best describes your issue
Enter the name of the company you're having a problem with, in this case, Lambeth.
Provide us with the details that will help solve your case.
That's it! DoNotPay will review your request and take the necessary steps to complete it. Then, we'll contact Lambeth for you and make your demands.
What Else Can DoNotPay Do?

Solving Customer service issues with Lambeth is just one problem DoNotPay can solve.
We can do a lot more:  Here are a few samples of what we can help you with:
Join DoNotPay to file a complaint against any organisation and get compensated!