What Do You Need for a Kyrgyzstan Tourist Visa?
If you are trying to figure out how to get a Kyrgyzstan tourist visa, you are in the right place. We will explain what the application process entails, so you don't have to waste your time on research!
Whether you are looking for a way to submit your application online or by going to the Kyrgyzstan embassy for an interview, you can rely on our app to unpack the nitty-gritty. Subscribe to DoNotPay and get your visa stress-free.
Do Citizens of the United States Need a Kyrgyzstan Tourist Visa?
The Kyrgyzstan embassy issues visas for residents of 180 countries around the world. If you are a U.S. citizen visiting Kyrgyzstan as a tourist, you can stay in the country without a visa for 60 days.
If you travel for business or religious reasons, you can choose either a 60-day or a 30-day visa, and you will be able to use it to enter Kyrgyzstan over the next five years.
Kyrgyzstan Visa Requirements
To get your visa on time and start your Kyrgyzstan vacation stress-free, you should make sure you've gathered all the required documents. Here are the Kyrgyzstan visa application requirements:
Passport—You must have a passport that will be valid for at least another six months after you leave Kyrgyzstan. It should have a minimum of two empty pages
Photography—You should have a fresh photo of yourself with a white background. It should not be older than six months
Application form—To get your visa, you should also submit a completed and signed visa application form
Payment—Proof you paid the government fee
| Type of Visa | Fee Amount |
| --- | --- |
| 30-day visa | $40 for single entry |
| 60-day visa | $50 for single entry |
Before you submit your documents, double-check if each of them meets the requirements. You may also need to provide some additional documentation, such as:
Evidence of purpose of your trip
COVID-19 vaccination certificate
PCR test with a negative result—The test shouldn't be older than 72 hours
How To Apply for a Kyrgyzstan Tourist Visa
You can apply for a tourist visa by submitting your request in a printed version to the Kyrgyzstan embassy or via online form.
If you decide to go for the printed form, here is how you can apply:
Complete application form
Send the email to kgembassy.usa@mfa.gov.kg or call (202) 449-98-22 to schedule a visa appointment at the embassy
Go to the interview at the embassy
Pay the insurance fee for the visa
Go to the embassy to collect your visa once it is created
How To Apply for Kyrgyzstan Tourist e-Visa
If going to the embassy seems like too much trouble, you can also apply for a Kyrgyzstan e-visa. To do that, you will have to:
Visit the Kyrgyzstan Visa Center website
Select the Apply for a visa option in the Services section
Provide info about:

The country that issued your passport
Type of passport (ordinary, diplomatic, service, etc.)
Type of visa—In this case, tourist

Select your type of entry in the country (single or multi entry)
Enter the code you see in the form
Select that you agree to the terms and conditions and click on Next
Once you complete your application, you will have to wait five business days before you get a response.
Does COVID-19 Affect Kyrgyzstan Visa Issues?
At the moment, Kyrgyzstan is partially open for tourists. You can enter Kyrgyzstan if you have a negative PCR test no older than 72 hours or proof of vaccination.
In case you are a U.S. citizen who stayed in this country longer than 60 days without a visa due to the COVID-19 emergency, you will not have to pay the fine for the overstay.
For additional information, you can also contact the Visa Center of the Kyrgyz Republic.
Use DoNotPay and Glide Through the Kyrgyzstan Visa Application Process
The second you think you've completed your visa documentation, the embassy may get in touch to let you know that your application is incomplete. To avoid this annoyance, sign up for our app. DoNotPay can help you overcome the obstacles you have to face while applying for a Kyrgyzstan tourist visa!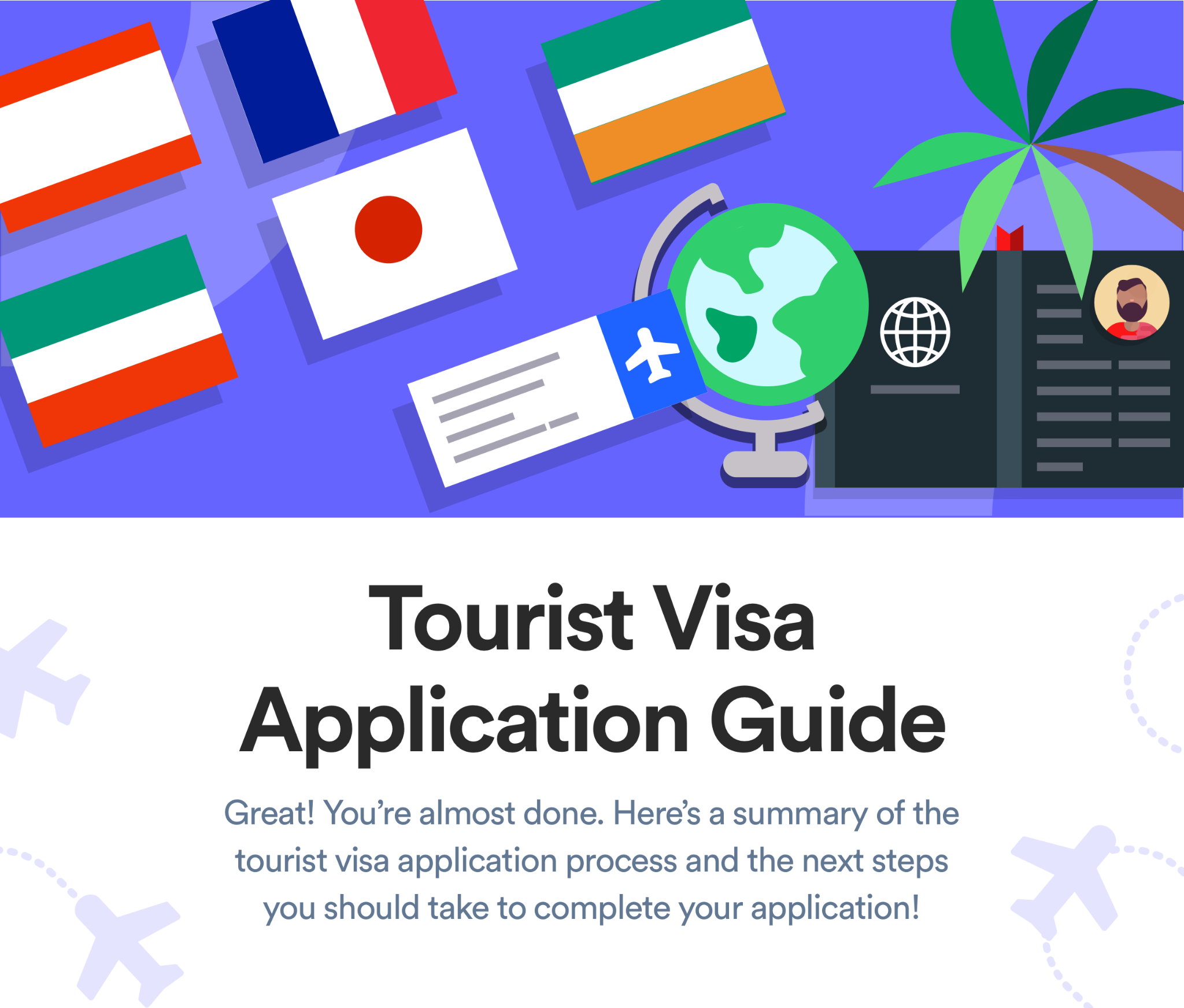 To get assistance from our app, you should:
Find the Tourist Visa Guide product
Confirm that you own a U.S. passport
Type in the name of the country you want to visit
Our app will guide you through the application process by:
Checking whether you need a visa for the selected destination or not
Checking if you can apply for a visa via email
Sending you a link to a printable or online application form

Visit Any Asian Country With DoNotPay's Assistance
Aside from walking you through the application process for a Kyrgyzstan tourist visa, our app can help you prepare to visit other destinations as well.
Sign up for DoNotPay and skim through our helpful guides to visas for other Asian destinations, including:
Have Your Documents Created and Notarized in Less Than Five Minutes!
Why spend hundreds or even thousands of dollars on lawyers when the ideal solution is only a few clicks away?
DoNotPay saves the day by enabling you to generate numerous legal documents. Creating proper child travel consent forms, divorce settlement agreements, and powers of attorney has never been easier!
Our perks don't stop here—you can also have your documents notarized electronically from any location. Once you obtain a notary stamp and signature, your paperwork can be faxed online without outdated machines.
Explore Everything DoNotPay Has To Offer
Day-to-day tasks you must deal with don't have to be a burden or rocket science. Signing up for DoNotPay is your ticket to performing them the easy way! We offer a wide selection of products that don't cost an arm and a leg but do excellent work when it comes to solving your administrative issues!
Our services will help you: