The Best Tips on How To Obtain a Kuwait Tourist Visa Effortlessly
Is it difficult for you to find proper information about getting the necessary authorization for visiting Kuwait? We hear you—this is the problem most travelers face once they start researching the country's entry policy. To make the process easier for you and help you understand it, we created a guide to applying for a Kuwait tourist visa. Let us teach you all about:
Available types of tourist visas
Basic requirements for a successful tourist visa application
Ongoing COVID-19 entry restrictions in Kuwait for U.S. citizens
All-in-one visa application guidance you can get by signing up for DoNotPay
Kuwait Tourist Visas in Brief
To enter Kuwait and spend some time there as a tourist, you must obtain one of the two following types of visas:
Single-entry visa with a 90-day validity
Multiple-entry visa with a 90-day validity
The only way to obtain any of these visas is by filing an in-person tourist visa application with an appropriate Kuwaiti visa-issuing authority. The Embassy of Kuwait in Washington doesn't accept visa requests upon arrival or eVisa applications at the moment, even though these options were available before. This decision is subject to changes—make sure you keep up with the latest updates on the official website of the embassy.
What Do You Need To Request a Tourist Visa for Kuwait?
Getting valid permission to stay in Kuwait requires the following steps:
Presenting a passport with:

Minimum remaining validity of six months upon entering Kuwait
One blank passport page for an entry stamp

Having two passport-size pictures taken according to the official visa photo requirements
Completing two copies of the updated Kuwait tourist visa application form
Paying the required tourist visa application fees—you can do it using cash, company checks, or money orders since personal checks aren't an option
Getting a No Objection Certificate from your Kuwaiti host—if you are invited to Kuwait by a friend or a family member
How Much Do You Need To Pay for a Kuwait Tourist Visa?
If you opt for a single-entry visa, you must pay $150.00. The current price of a multiple-entry visa is $175.00.
Does Kuwait Propose Any COVID-19 Restrictions for U.S. Tourists?
Until August 1, 2021, U.S. citizens are allowed to enter Kuwait only if they are:
First-degree family members of Kuwaiti citizens or
Domestic employees traveling with Kuwaiti citizens' first-degree relatives
Further updates will be available once the above-mentioned deadline expires. For this reason, you should explore the newest updates before setting off on the planned trip.
You will also have to sign up for Kuwait Mosafer and download the Shlonik smartphone app to pass the borders without any complications. The information in this app can help you find accredited laboratories for undergoing a PCR test and pay for it from the comfort of your home.
Presenting a negative COVID-19 PCR test is a must for all travelers, except for children under the age of six. The test mustn't be older than 72 hours and has to be conducted in an approved laboratory. As a vaccinated tourist, you don't have to quarantine, but you must undergo a seven-day institutional self-isolation if you don't provide a vaccination certificate.
Public transport and commercial flights are operating regularly, and there are no ongoing movement restrictions in the country.
A Detailed Explanation on How To File a Kuwait Tourist Visa Application
Here's a simple step-by-step guide on submitting a Kuwait tourist visa application:
Visit the official website of the Embassy of Kuwait in Washington
Choose the Consular tab
Select Visas from the drop-down menu and pick Entry Visa
Click on the application form on the right to open it in the PDF reader
Download the form and print it out
Fill out each required field with correct details
Sign the form and glue one of your passport photos to a designated place on it
Bring the completed visa request to Embassy of the State of Kuwait, Attn: Consulate Department, 2940 Tilden Street, NW, Washington DC 20008
You can also bring your application to one of the following Kuwaiti consulates in the USA:
Consulate General in Los Angeles, California
Consulate General in New York City, New York
Give DoNotPay a Go for a Hassle-Free Visa Request
Making even a single mistake, such as including the wrong piece of information or missing an important document, may lead to delays in your application process. By using DoNotPay, you will avoid taking such risks and find all the instructions and info you need for a successful tourist visa request!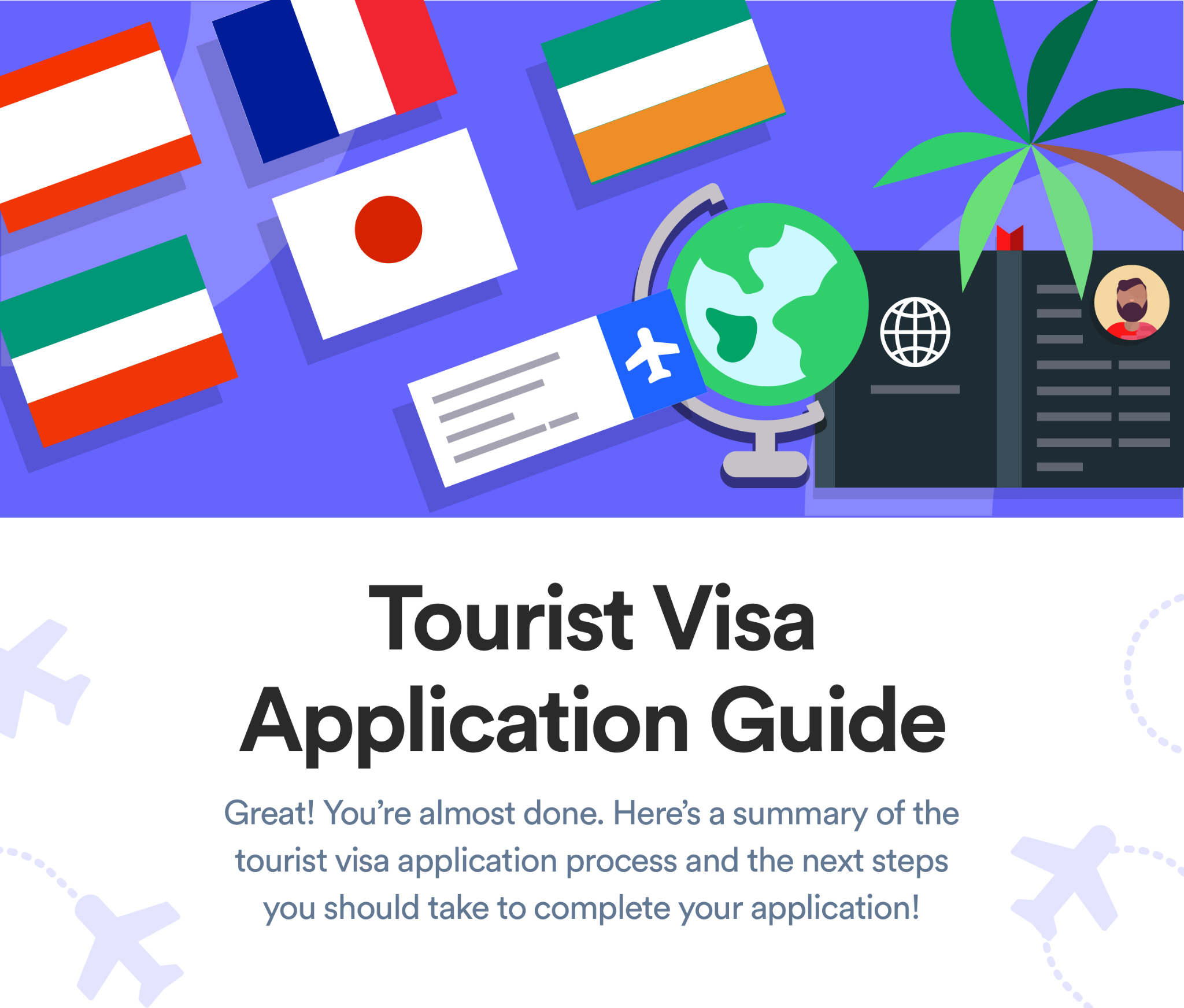 To get our help, you should:
Open DoNotPay in any web browser
Search for the Tourist Visa Guide feature
Click on I Am a U.S. Citizen or Own a U.S. Passport
Select the name of the destination you want to visit
Besides checking whether you must apply for a tourist visa, we will walk you through every step of the procedure with ease. We will offer you a full list of the necessary supporting documentation and valid application forms in a suitable format. Once your documents are ready, we can also reach out to the embassy in charge and ask if email applications are permitted. This way, you can complete the entire process from your home!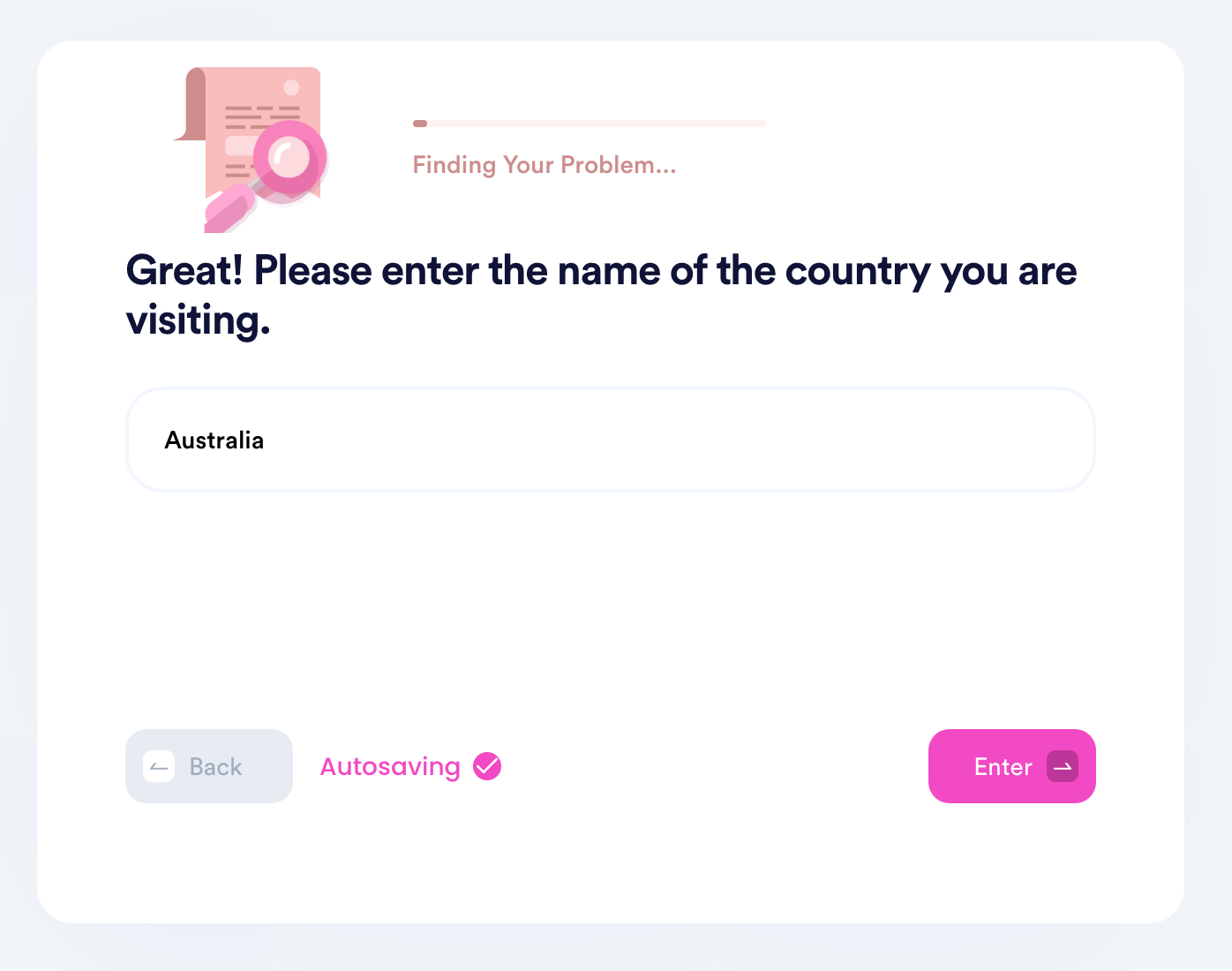 Here are some articles that can help you request tourist visas from other Middle East countries:
DoNotPay Is the Best Solution for Your Bureaucratic Problems!
A wide range of handy features DoNotPay offers can assist you in resolving administrative issues without breaking a sweat! Our app provides the easiest way to:
Get What You're Owed in a Few Taps!
Shopping is fun, but retailing companies can sometimes be difficult to negotiate with, especially when things go wrong. With DoNotPay, you can reach their customer service without spending hours on hold and get a refund fuss-free! Should the merchant refuse to collaborate, we can help you get justice by suing them in small claims court.
Our app can also file an insurance or warranty claim in your name, request gift card cash back, or initiate returns for dissatisfying products.
If you want to check whether you have any unclaimed money in old bank accounts, using DoNotPay is the easiest way to do it!