How Much Does Jury Duty Pay in Michigan?
Jury duty is mandatory for all citizens in the United States. It ensures a fair judicial system by allowing citizens to decide the outcome of a case. Since you need to take time off, you should know whether you will get paid for jury duty or not.
This article will cover all the details about jury duty pay in Michigan. If you want to take time off work to attend jury duty, and inform your employer without a hassle.
Do You Get Paid for Jury Duty in Michigan?
The court offers compensation to all serving jurors, and the jury duty pay is different in every state. The following table shows the basic compensation paid to jurors in Michigan:
| Number of Days | Compensation |
| --- | --- |
| First full day | $30 |
| Second full day | $45 |
| Travel reimbursement | 0.10 per mile |
For jurors serving in a federal court, the pay rate is fixed at $50 per day for the first ten days. This amount increases to $60 per day for each day after that.
All county and federal jurors can request reimbursement for:
Meals
Travel
Parking fees
Does Your Employer Have To Pay You While Serving as a Juror?
In Michigan, employers do not have to pay employees if they miss work due to jury duty. They are only required to give unpaid time off and cannot:
Intimidate you to work additional hours
Threaten to fire you
If your employer does any of the above, you can file a complaint with the jury's office. In case your employer is found guilty, they face:
A fine of up to $500
Imprisonment of up to 90 days
Jury Duty Laws in Michigan—Frequently Asked Questions
The table below answers frequently asked questions about jury duty in Michigan:
Questions
Answers
How can I qualify for jury duty?
You are eligible to be a juror in Michigan if you are:

Above 18 years old
A citizen of the United States
A resident of Michigan
Able to communicate in English fluently
Of sound mind and good moral character

How does the juror selection process work?
The jury duty works as follows:

The court randomly selects eligible candidates via computer software
Selected candidates need to appear in court to submit a questionnaire, proving they have no conflict of interest
The judge and lawyers will further shortlist the candidates and select the jury panel

How long does jury duty last?
In Michigan, jury duty lasts for one day or one trial. If you are not selected, your jury service is complete. In case you are asked to serve as a jury member, you need to be available for another three to four days
How frequently can I be summoned for jury duty?
You can be selected for jury duty once every 12 months
What happens if I skip jury duty?
Jury duty is mandatory, and you cannot skip it without providing a valid reason. If you avoid jury duty, you can be subject to:
Inform Your Employer About Jury Duty With the Help of DoNotPay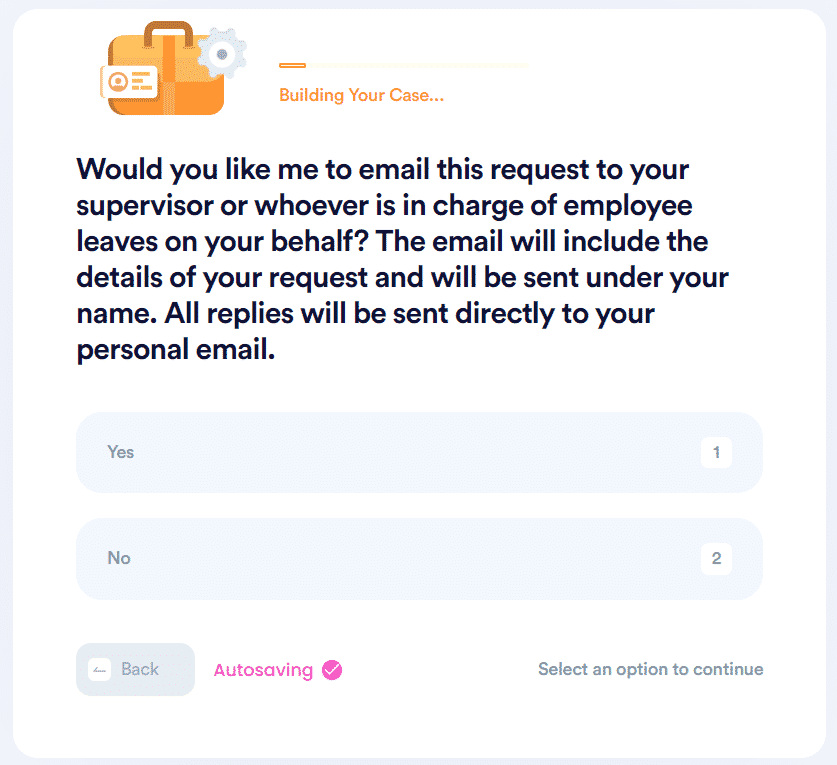 To start preparing for jury duty, the first thing you need to do is inform your employer of your absence. Once they verify your jury duty, they are mandated to give you time off.
Are you finding it difficult to initiate a conversation with your employer? Skip the hassle and let DoNotPay help you out! Our AI-powered app can create a formal leave request letter!
All you need to do is follow these instructions:
in your web browser
Choose the Request Jury Duty Leave feature
Complete a brief questionnaire
Upload a picture of your jury summons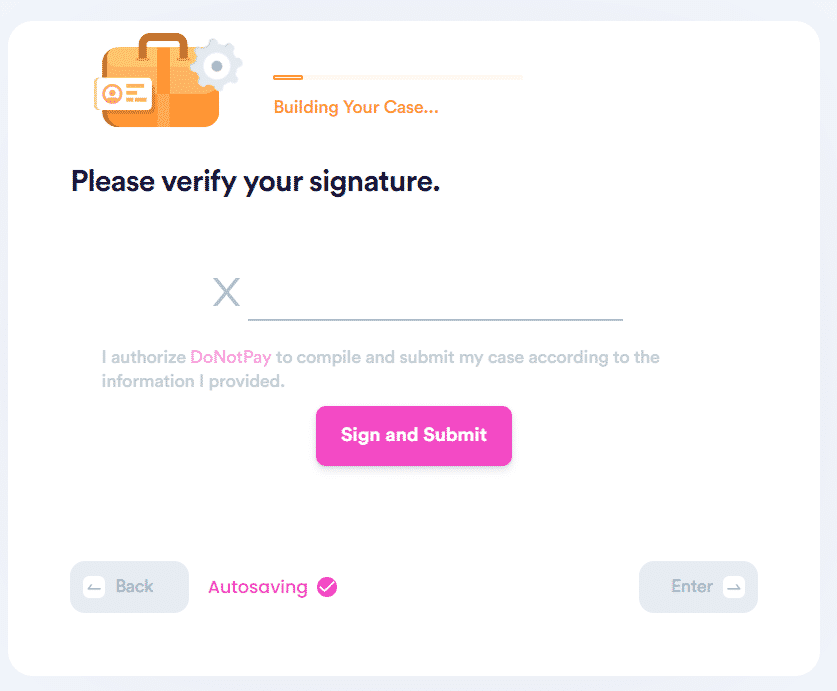 How Can DoNotPay Tackle Tricky Tasks for You?
Using DoNotPay is like having a magic wand that helps you with the assignments you are too busy or bored to do. Here are some procedures we can simplify for you:
Submitting error-free tourist visa applications
Keeping in Touch Is Simple With Our App
Are you having trouble communicating with your loved ones in jail? Our app features a tool that enables you to send letters to inmates from any device! We can help you get in touch with a notary public who can notarize your legal documents virtually or reach out to embassies and consulates or government reps. Reaching customer care centers also gets much simpler with DoNotPay by your side as you can skip phone queues the easy way.
We can help you avoid unwanted communication by stopping persistent robocalls and text or email spam. All you need to do is sign up for our services!