A Comprehensive Guide to Jury Duty Pay in Florida
Have you been summoned to serve on a jury in Florida? Jury duty is an obligation for all American citizens that ensures a fair and just legal system.
If you are worried about taking time off from work, bear in mind that Florida offers compensatory pay to all jurors and ensures job stability. We provide the ultimate guide to jury duty pay in Florida.
Asking for time off can be stressful, but we are here to make it easy for you. , and get a professionally drafted leave request letter to submit to your employer and verify your jury duty.
An Overview of Florida Jury Duty Laws
To understand how the jury duty process works, you need to know the eligibility criteria for jury members in Florida. Check out the table below to see which requirements you have to meet to serve on a jury in Florida:
Eligible
Non-Eligible
To be eligible to become a juror, you must

Be a U.S. citizen above the age of 18
Have a valid driver's license or ID card issued by the Department of Highway Safety and Motor Vehicles
Be fluent in English, both written and verbal
Have a clean criminal record

You can't be accepted for jury duty if you are:

A member of the armed forces on active duty
A member of the fire or police department
Mentally or physically ill
The sole caregiver for a mentally or physically ill person
Above the age of 70
Jury members in Florida are randomly selected by computer software. If you receive your summons, you need to prepare for jury duty by completing these steps:
Show up to court at the scheduled date
Fill out a questionnaire to ensure that there's no conflict of interest
Answer questions from lawyers to show that you are impartial
You need to appear in court at all scheduled trial proceedings. If you skip jury duty without informing the court, you risk facing legal consequences.
Do You Get Paid for Jury Duty in Florida?
Courts in Florida do not offer any compensation for the first three days of jury duty. They pay a $30 nominal compensation starting from the fourth day of jury service until the trial is complete. While Florida courts do not cover travel expenses, they do offer reimbursement for:
Food
Accommodation
Parking
Unemployed jurors are entitled to receive $15 per day for the first three days of service and $30 for every subsequent day.
Jurors serving in a federal court are paid as follows:
$40 per day
$0.25 per mile for traveling from their home to the courthouse and back
Are Employers Required To Pay for Jury Duty in Florida?
To verify jury duty, you need to show a copy of the summons to your employer. They are not required to give you a salary if you take time off to serve on the jury.
Employers are required to give you unpaid time off and cannot coerce you into using your paid vacation leave unless you want to.
Can My Employer Prevent Me From Serving on a Jury?
If you are called for jury duty, you need to inform your employer immediately and request time off. Your employer cannot threaten, discourage, or terminate you for performing your civic duty—doing so is considered a punishable offense.
If your employer tries to prevent you from going, you should contact the juror's office at the court that summoned you. If your employer is guilty, they will be held in contempt of court and may face a fine, imprisonment, or both.
Draft a Leave Request Letter With the Help of DoNotPay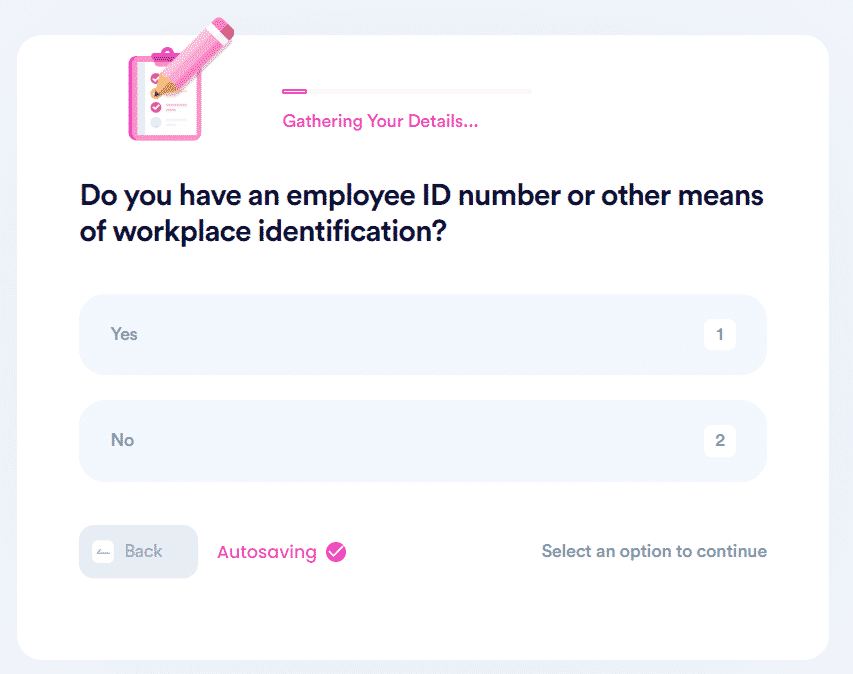 It doesn't matter whether this is the first time you have been summoned or you are frequently called for jury duty—you need to draft a leave request letter that will leave no room for your employer to deny you your rights. Our app can create a jury duty leave request letter based on relevant state laws and the information you provide and send it to your employer. If you want to send it yourself, you also have the option of downloading the letter. Here is what you need to do:
Select the Request Jury Duty Leave product
Answer a few questions
Upload a photo of your jury summons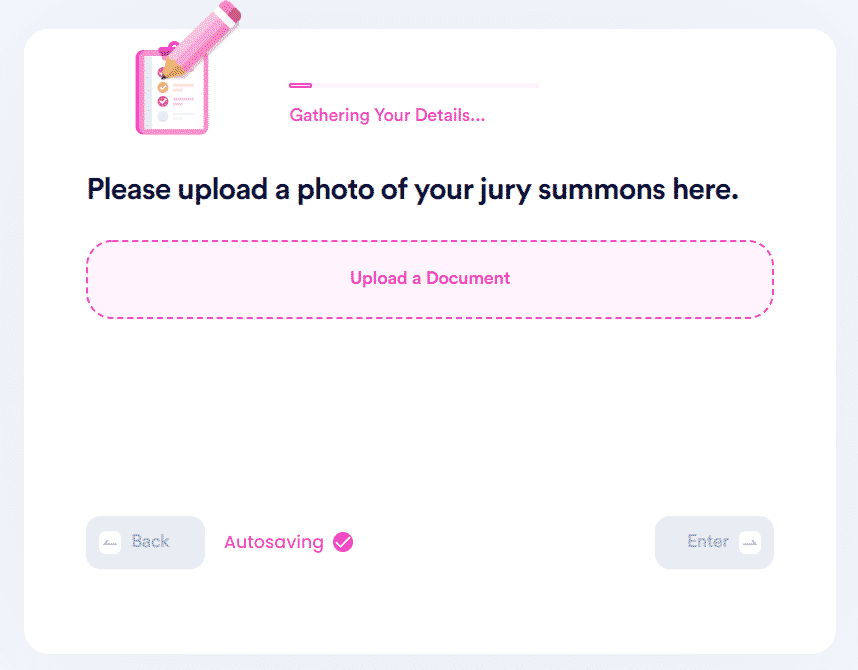 If you are looking for more information about Florida jury duty, our learning center can provide helpful guides to the following counties:
Let Our App Assist You With Paperwork
You don't have to deal with bureaucratic tasks on your own! DoNotPay is here to help you cancel your memberships, appeal parking tickets, discover unclaimed funds, and get any document notarized online.
If you need help covering your bills or you'd like to get extra cash by signing up for clinical trials, we are your go-to!
We can also assist you in drawing up and sending out the following documents:
Keep Your Online Safety Intact
Staying anonymous is almost impossible these days, but with DoNotPay's help, your contact and payment details will remain private.
Thanks to our Burner Phone product, you'll be able to keep your phone number to yourself and get a temporary one you can use when you register on various platforms.
If you want to avoid getting charged and revealing your personal info when signing up for free trials, we can help you kill two birds with one stone. Get our multifunctional virtual credit card and skip submitting your name, email address, and payment details.
With our app, you can also handle stalkers and harassers, fight workplace discrimination, and block spam.