Your Go-To Guide to Composing a Jury Duty Out-of-Office Message
Has a court sent you a summons for jury duty? To fulfill this important civic responsibility without difficulties, you'll need to compose a jury duty out-of-office message. If you make a mistake, your co-workers may not be notified about your absence—and that can cause penalties at your workplace.
This is where DoNotPay steps in—we'll show you how jury duty works and help you compose an out-of-office message. , and submit a jury duty leave request letter stress-free!
Do I Have To Send an Out-of-Office Letter Because of Jury Duty?
Many bosses aren't happy when their employees get called to jury duty, as it means they'll be taking time off from the office. That's why it's essential to draft a comprehensive out-of-office message that will inform all concerned parties about your absence. You can't skip jury duty, as state laws will punish you by:
Holding you in contempt of court
Obliging you to pay a $500 jury duty evasion fee
While sending an out-of-office message isn't a requirement per se, it is strongly recommended to do it. The court that summoned you will not be held accountable for any work-related trouble that may occur if you don't set your affairs in order.
Will My Employer Provide Me With Paid Time Off?
Even if you create an out-of-office message, an employer is under no obligation to pay you standard wages—they must grant you unpaid time off only. Since doing jury duty is a legal requirement, the law also prohibits your employer from firing you.
You may not earn your regular salary, but don't worry—the court will compensate you for the time you spend on a jury. The reimbursement you'll receive for your service depends on the state in which you are serving as a juror.
Note that federal jury duty receives a different amount than jury duty in state courts.
How To Compose an Out-of-Office Message
After the final jury selection confirms that you have been chosen as a juror, you can compose an out-of-office message by doing the following:
Log in to your email account
Go to the Settings section
Use the Vacation Responder tool
State that you can't be contacted due to jury duty
Provide contact information in case of emergency
Enter other necessary details
Select the approximate time your service will last
DoNotPay Makes Jury Duty a Breeze—Create a Leave Request Letter in Record Time!
If your out-of-office message isn't effective, DoNotPay is here to save the day! We will make sure an employer takes your jury duty seriously!
Our Request Jury Duty Leave tool can create a personalized jury duty leave request letter that will:
Make a compelling case regarding your absence by citing relevant state laws
Let your employer know that you're on jury duty
Inform them of the period you'll be absent
Provide written proof that you spent designated time as a juror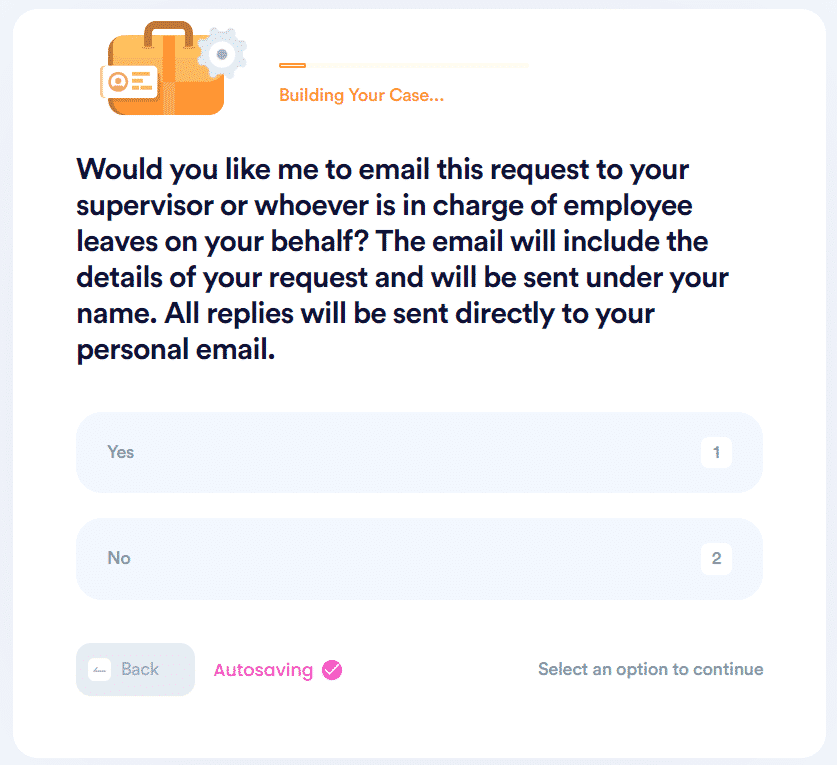 To make a jury duty leave request the easy way, do as follows:
from a web browser
Use our Request Jury Duty Leave product
Indicate whether a federal or state court summoned you
Upload your summons
Once you complete the steps, you can print the letter or let DoNotPay forward it to your employer on your behalf instead!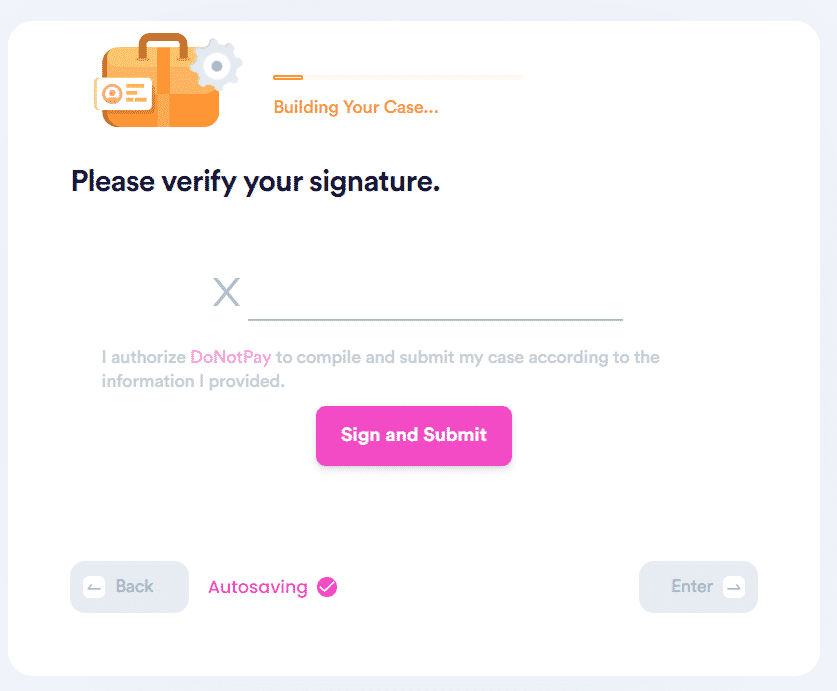 Articles from our vast knowledge base will also help you:
If you need help understanding jury duty laws, we provide a comprehensive list of relevant articles for each state:
What Else Can DoNotPay Do for You?
Our vast collection of products simplifies various everyday tasks, including:
Various mailing issues by:
Applications for:
Traveling tasks, such as:

Getting tourist visas the easy way

Appeals of:
Other tasks, such as:
Get More Money the Easy Way With DoNotPay
Is a tight budget a constant problem in your household? DoNotPay is here to reduce your expenses and help you get the money others owe you. Our app helps you get refunds from companies, find unclaimed money, cash out old gift cards, and terminate unused subscriptions in a jiffy!
You can also request violent crime compensation, demand chargebacks from airline companies, or claim your warranty or insurance without paperwork.