How Does Jury Duty in Maine Work?
When you receive a jury duty summons, you're in obligation to show up and be part of the important element of the U.S. justice system. It's your civic duty, and you have to make yourself available for however long it lasts—this includes getting time off work.
While federal jury duty is the same wherever you are, each state has its own jury duty laws and rules. In this article, we'll show how jury duty in Maine works and how you can to notify your employer and request jury leave.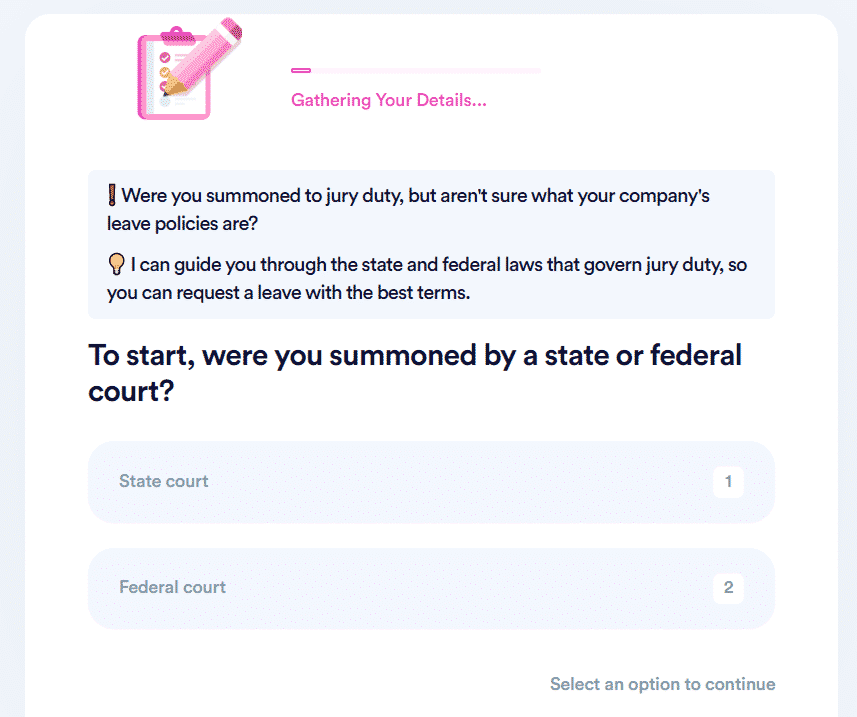 Who Is Eligible for Jury Duty in Maine?
Maine courts create a list of eligible people from voter registration and DMV lists. They randomly pick 12 people for each case—you can't apply for it.
Since this is not done manually, it's possible that your name gets chosen several times, although you can use it as a reason for exemption. Maine jury duty law states that you don't have to serve more than once every five years and no more than three times in your lifetime.
To be eligible, you need to meet certain criteria. Once you're summoned, you have to show up—unless you have a valid reason not to. Check out the following table to find out about eligibility requirements and legally valid excuses:
Eligibility Criteria
Acceptable Excuses

Being at least 18 years of age
Having a U.S. citizenship
Residing in the county in which you're summoned
Speaking, reading, and writing English

Being 80 or older
Being on active military duty
Working as a:

Elected official
Sheriff
Dentist, physician, or veterinarian with active caregiving duties

Having a proven disability
What Happens if You Don't Show Up for Jury Duty in Maine?
If you can't show up for a valid reason, you need to submit a formal excuse letter, and the court needs to approve your request before you get off the hook.
If you don't appear without approval, the court may charge you with contempt, resulting in a three-day imprisonment sentence, a $100 fine, or both.
Maine Jury Duty Selection Process
When you receive a summons, it doesn't mean you're already on the jury. You'll need to go through a selection process that involves the judge and lawyers of both parties. If you don't pass the selection, the court will consider your jury duty finished.
The entire process of Jury duty in Maine consists of:
Showing up in court on the day specified in the summons formally dressed
Answering questions so that the judge and lawyers can see if you have no conflict of interest
Appearing in all court proceedings
Reaching a verdict
Maine Jury Duty Pay
The amount of money you'll receive for your jury duty depends on the type of court that summons you. State courts pay $15 per day and offer a $0.44-a-mile travel compensation.
Federal pay doesn't cover mileage expenses but gives $50 per day, which rises to $60 after:
How To Get Off Work Easily With DoNotPay
If you're employed, you'll need to get time off from your employer. Maine jury duty law protects you from any form of job-related repercussions, including salary decrease, demotion, and termination.
As an employee, your obligation is to inform your employer on time, which should be your first step toward getting ready for jury duty.
DoNotPay can help you draft a professional jury duty leave request letter effortlessly and avoid any awkward conversations with your boss. Our app will generate the entire letter using the information you provide. All you need to do is:
Use your browser to
Navigate to the Request Jury Duty Leave feature
Answer a few questions
Upload a photo of your jury summons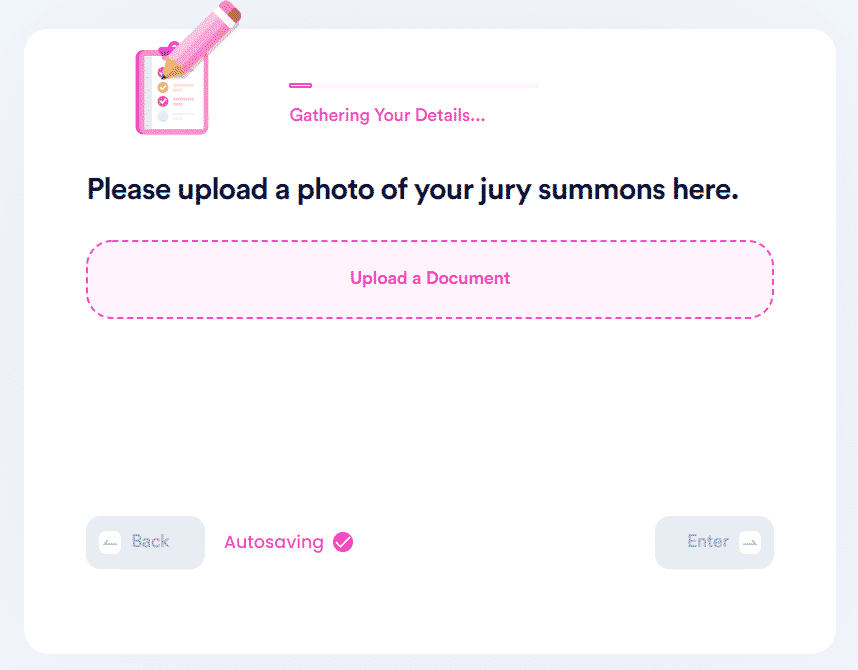 Solved Your Issue? Check Out More of Our Product Range
DoNotPay's forte is its versatility—you can use the app to resolve any problem of legal or bureaucratic nature!
As soon as you subscribe to our platform, you'll be able to:
Our App Helps You Both Save and Earn Money
Want to get more familiar with our extensive product range? Check out how, for one low monthly fee, we can help you both save and earn money by: