The Ins and Outs of Jury Duty—How Often Can You Be Summoned?
Just received a jury duty summons even though you served on a jury recently? You may wonder how often you will be called to serve, especially since trials may not always line up with your work or schedule.
In this article, we will tell you all about jury duty and how often you will be summoned. The first step to preparing for jury duty will be sending a leave request letter to your boss. If you struggle with writing the letter, .
How Often Can You Serve on a Jury?
Under federal regulation, a citizen must not serve jury duty more than once every two years. This requirement varies on a state level, with some states allowing each citizen to be included in jury pool selection once a year. Some states, like Massachusetts and Connecticut, allow a three-year gap between services.
What Makes a Citizen Eligible for Jury Duty?
An individual is considered eligible to serve on a jury if they satisfy the following criteria:
A United States citizen
At least 18 years of age
Proficient in verbal and written English
No disqualifying physical or mental conditions
No history of being convicted of a felony (must have restored civil rights)
Every year, a list of eligible candidates is compiled from various public records, such as the driver's license registry and tax return database. A computer chooses a number of names from this list at random, which is why some people get picked several times over the years.
After the candidates in question finish their services, their names will be taken out of the jury pool until they are allowed to serve again. This process ensures a fresh pool of jurors each year and minimizes the inconvenience of being summoned too often.
What Happens When You Receive a Summons?
You will go through a selection process to prove your impartiality. During the examination, attorneys will ask you a series of questions about your beliefs, background, prejudices, and relations to the case.
If you pass the selection, the court will notify you of the trial date, and you must be present for the entirety of the proceeding.
You will be paid for attending the selection day and for the number of days you serve. While the amount differs from one state to another, expect to receive anywhere between $5 and $40. Federal jurors' compensation ranges from $50 to $60 per day.
Who Can Be Exempt From Jury Duty?
You can postpone or decline a summons if your circumstances prevent you from serving. The exemption policy varies depending on the state and county but typically applies to:
Military personnel
Seniors over a certain age (usually 65–70 and above)
Essential service workers
Breastfeeding mothers
Full-time students
People with disabilities or other debilitating conditions
Elected officials
Skipping jury duty without notice or a valid reason will lead to legal repercussions.
Can My Employer Fire Me for Missing Work Due to Jury Duty?
No, both federal statute and statewide regulations prohibit employers from firing or penalizing jurors during their service. Some states also require companies to grant paid leave for jury duty.
You have to notify your employer when you receive a summons, which you can do by sending them a jury duty leave request letter.
Draft and Send a Jury Duty Leave Request Letter in a Snap With DoNotPay
If you're struggling to create a formal letter to inform your employer about your summons and request time off from work, you can rely on DoNotPay to do the work for you. To do so, follow these steps:
Locate the Request Jury Duty Leave tool
Answer our chatbot's questions
Upload your summons and submit the form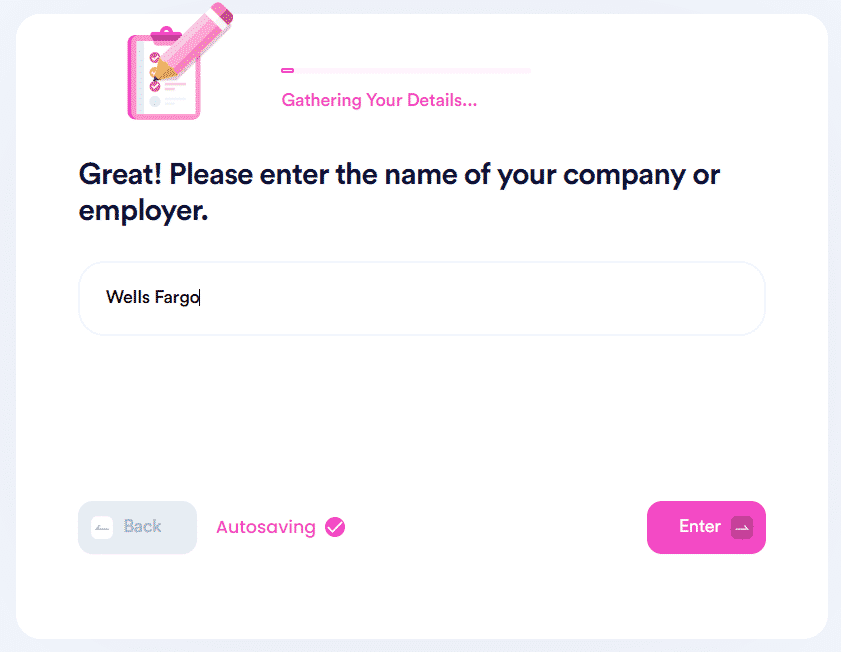 Your letter will be ready in minutes. You can choose whether you want to:
Send the letter to your employer on your own
Mail the letter quickly through our app
Jury Duty Guides by State
If you are curious about how jury duty works in your state, you can consult one of our articles below:
Make Your Money Troubles Go Away
If you want to join free trials and not worry about automatic renewals, our app is what you need. With DoNotPay's virtual credit card, you'll be able to avoid charges and keep your personal details to yourself.
We can also help you get a refund or request a cancellation.
Getting your money back is our field of expertise—Use DoNotPay to:
No Task Is Too Difficult for DoNotPay
Signing up for our app brings you an AI-powered assistant. Check out the benefits of having a DoNotPay account in the table below: