DoNotPay Breaks Down Jury Duty in Hamilton County, Ohio
If you have been summoned for jury duty in Hamilton County, Ohio, but you're not sure what to do next, you have come to the right place! We will show you how jury duty in your county works and tell you why it's important.
You will also learn how to draw up a flawless leave request that will help you inform your employer about your jury duty leave.
How Jury Duty in Hamilton County, Ohio, Works
Jurors in Hamilton County are randomly selected from a list of registered voters, licensed drivers, or both. A new list of prospective jurors is made each year. You're eligible for jury duty in Ohio if you're:
A citizen of the United States
18 years of age or older
Not a convicted felon
Not an active member of The United States Armed Forces
Being summoned doesn't mean that you will be on the jury, but you must show up at the court. If you're not able to show up, you must report it. If you don't provide a good reason for skipping jury duty, you will have to pay a fine of up to $1,000, be imprisoned for up to two days, or both.
Jury Selection in Hamilton, Ohio
You must go to court on the date and time specified in the summons. The clerk will ask a few questions to make sure that none of the summoned jurors will interfere with the case in a negative way. They will then randomly call names in the presence of the Presiding Judge and choose the jurors for the trial.
If you don't get chosen, you will be excused and won't have to serve in the next two years.
Do You Get Paid for Jury Duty in Hamilton, Ohio?
Yes, you will receive compensation for serving on a jury. The amount you receive depends on the state and county laws, as well as the court that summoned you. Consult the table to find out more:
You will also get compensated for the travel costs, but you need to complete the certificate of mileage for payment. You will receive the money via mail once your service is complete.
Note that federal employees aren't entitled to attendance fees.
How Long Does Jury Duty in Hamilton County Last?
As a juror in Hamilton County, you will have to be on call for one month. You may have to attend multiple trials during that period.
How Does Jury Duty Coincide With Work in Hamilton County?
In Ohio, employers are prohibited by law to threaten or fire any employee who takes time off to serve as a juror. You must notify your employer in advance so they have time to prepare for your absence and verify your duty.
This is where we come in! If you , we will create a professional leave request letter and notify your employer so you can prepare for this important duty stress-free.
DoNotPay Creates a Tailor-Made Leave Request Letter for You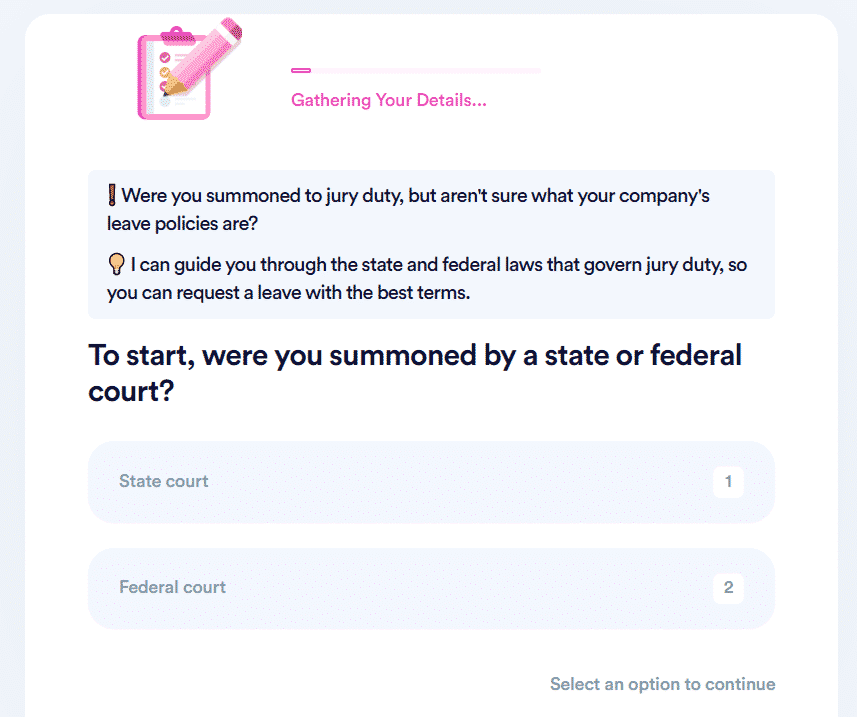 Don't want to waste time writing a formal leave request letter to inform your employer about your jury duty? ! Our AI-powered app will generate this key document for you in a heartbeat, and all you have to do is:
Locate our Request Jury Duty Leave tool
Answer a few questions regarding the jury duty
Upload a photo of your summons
We will process your request instantly and generate the letter right away. You can then choose to:
Receive the letter in PDF form via email
Forward it to your employer through our app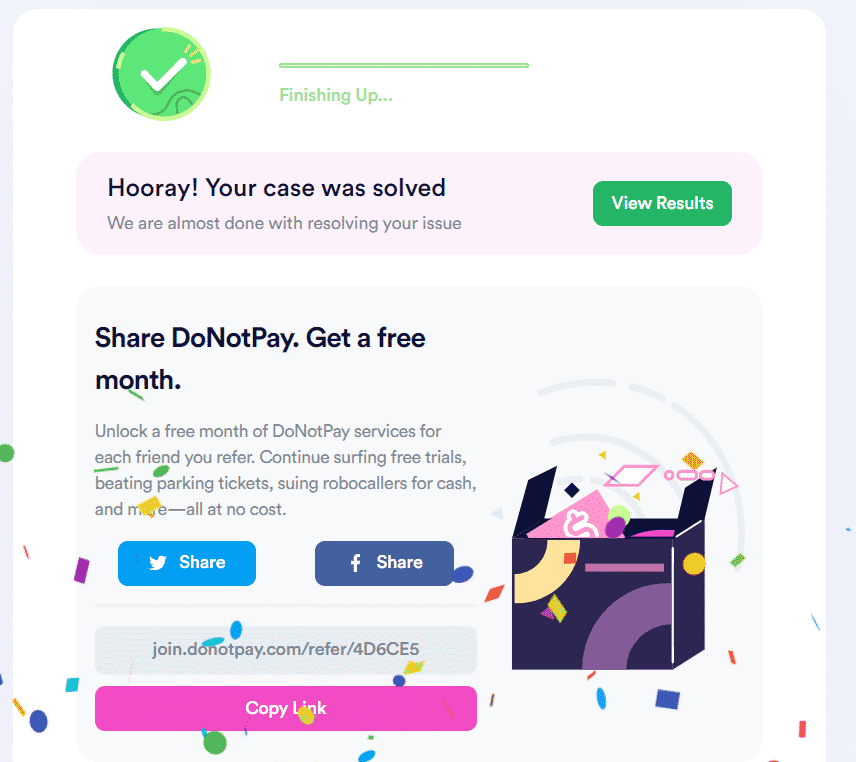 We can also help you understand jury duty laws in other Ohio counties and cities, such as:
Protect Yourself With DoNotPay's Help!
In case you're looking for protection from harassers and stalkers, you can count on our help. Even if you're dealing with discrimination at work or noisy neighbors, our app can solve your issues. When spam is what's bothering you, our AI-powered app will put a stop to it. Email spammers, texters, and robocallers won't be able to reach you.
What if you need to take the issue to court? The world's first robot lawyer will be by your side. With our help, you can file a complaint or sue anyone in small claims court.
If you're wondering whether there might be a sex offender in your area, we can help you find out. Use our app to perform a sex offender search and get updates.
A Pocket-Sized Assistant Is All You Need
Is your to-do list getting longer and your paperwork piling up? DoNotPay swoops in! We'll cut through numerous bureaucratic tasks so that you can sit back and relax.
Here's what we can assist you in: