A Detailed Overview of Jury Duty Exemptions in Texas
Every state has specific jury duty rules and regulations, so if you have been summoned for jury duty in Texas, you should understand how jury duty in the Lone Star State works. In case you want to know whether you qualify for jury duty exemptions in Texas, DoNotPay is here to provide the answer.
Can't be excused from jury duty and need to take time off from work to appear in court? You can , and we will help you prepare for jury duty by drafting a professional leave request letter.
Jury Duty in Texas Explained
Consult the table below for a detailed overview of jury duty in Texas:
Exemptions for Jury Duty in Texas
Although jury duty is mandatory for all U.S. citizens, you can request an exemption if you are:
Above 70 years of age
The parent or legal guardian of a child under 12 years
A full-time student
An active member of the military, police, or the government
A caregiver of a mentally or physically disabled person
You can also request to be excused if you have served on a jury in the last two years.
Can You Be Excused From Jury Duty Because of Work?
You are not exempt from jury duty just because you're employed. It is your employer's responsibility to give you unpaid time off to fulfill your civic duty. They must also allow you to use your paid leaves if you wish to do so.
Your employer does not have the right to manipulate you into skipping jury duty or threaten to fire you. If they do, they will be in contempt of court and they may be found guilty of a Class B misdemeanor.
In case your employee fires you for being absent, you can sue them for wrongful termination and get:
Reinstated back to your former position
Damages equal to your wage rate when you were dismissed
Reimbursed for your attorney's fees
Draft a Leave Request Letter With the Help of DoNotPay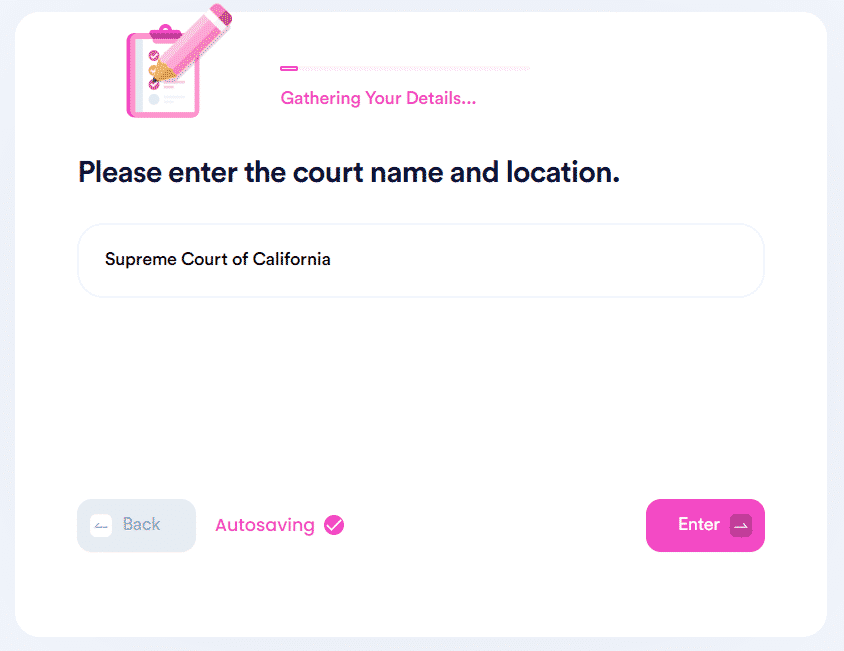 While you won't get fired for serving on a jury, you are obligated to inform your employer about it and request time off. You can do so by writing a formal leave request letter. Not sure how to write one? DoNotPay is here to make the process easier by:
Drafting the leave request letter
Sending it to your employer in your stead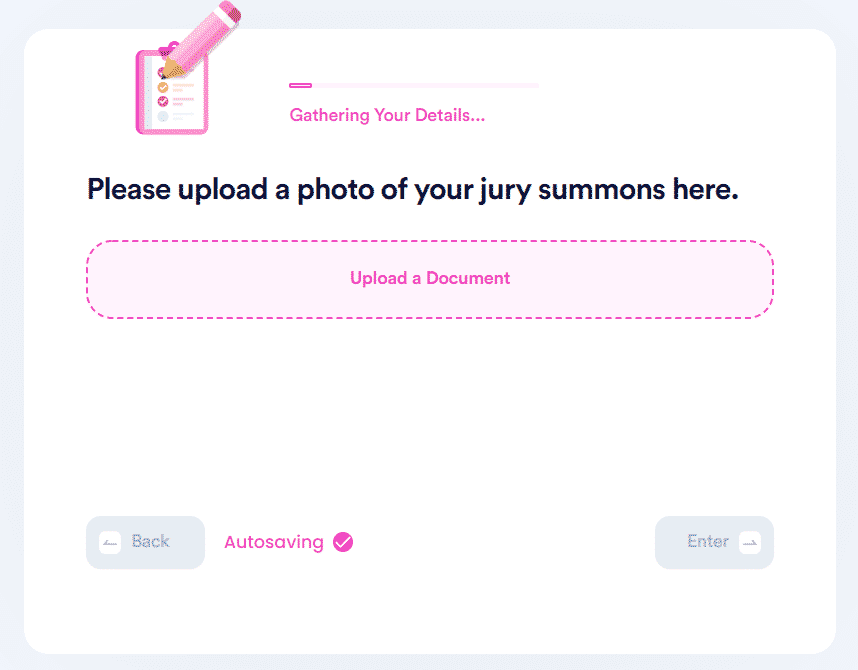 After , here is what you need to do:
Open the Request Jury Duty Leave tool
Provide details about your jury duty
Enter the dates that you will not be available for work
Upload a photo of the jury summons so your employer can verify it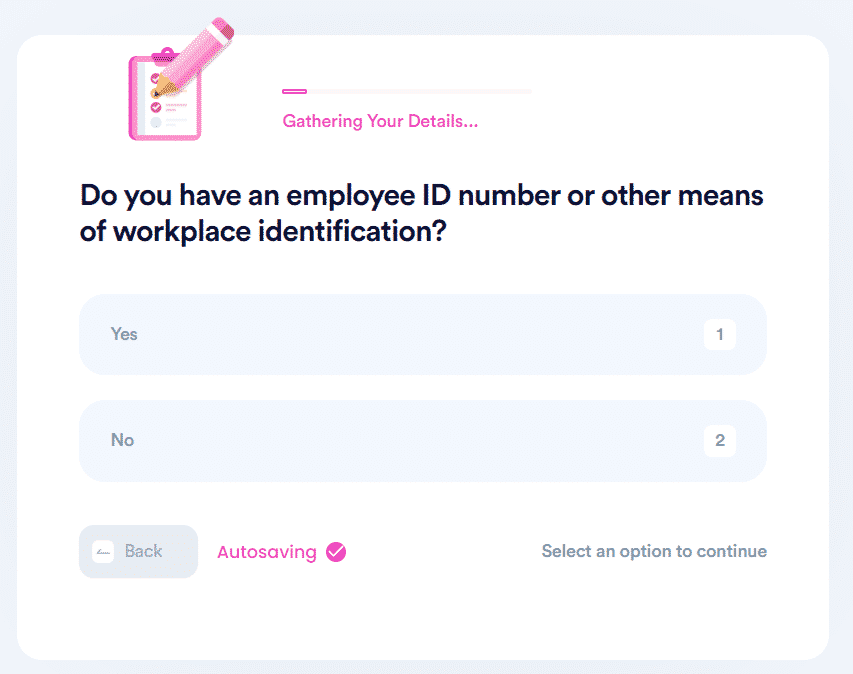 Our Virtual Lawyer Has Got Your Back
DoNotPay has solutions for all those burdensome tasks you would rather avoid or entrust to someone else. Our AI-empowered app can assist you with copyright protection, clinical trial applications, DMV appointments, FOIA requests, mailing services, item returns, and delivery refunds. It also generates standardized legal documents and gets them notarized or faxed with zero fuss!
Through the same app, you can:
File tourist visa applications
Make Education More Accessible and Affordable With DoNotPay
College expenses can be quite a burden for the entire family. Luckily, DoNotPay can have your tuition expenses waived or assist you in applying for various types of financial aid, such as scholarships.
We also offer you a chance to prepare for government tests in a much simpler way or contact embassies or consulates quickly and efficiently if you want to travel abroad to continue your education. If you are a parent who wants to withdraw their kid from a standard school, we will help you draft a notice of intent to homeschool and send it to the local authorities with no stress!