Having Jury Duty but Working Out of State
Do you have jury duty but are working out of state? You cannot skip jury duty unless you have a valid reason. Does working out of state count as one? DoNotPay is here to help you figure it out.
In this article, we will explain what you need to know about the jury duty process if you have moved to another state. If you cannot get out of jury duty in your previous state, you can to write a leave request letter and get time off from work without breaking a sweat.
Can You Do Jury Duty if You Are Working Out of State?
You can be exempt from jury duty if you are:
An active member of the armed forces, police, or fire department
A breastfeeding mother
A caretaker for a child under the age of 16
A full-time student
You can also request an exemption if you have already been summoned for jury duty within the last two years (varies by state).
If you do not live in the area where the court has jurisdiction for at least a year, you are not eligible for jury duty. In case you are working in another county or state and have been summoned for jury duty in the county you previously lived in, you should call the court clerk's office and ask to be excused.
You will need to provide evidence that you are working or have relocated to another state, such as:
Letter of employment
Rental contract
Your new electric bill
The court will confirm that you are no longer eligible to serve in the particular county and will grant you an excusal.
Other Jury Duty FAQs
Jury duty is mandatory for almost all American citizens to ensure justice for everybody. If you have been summoned for jury duty, you need to understand how it works and how you can prepare for it.
Check out the list below for answers to commonly asked questions about jury duty:
Who is eligible for jury duty
How does the jury selection process work?
How long does jury duty last?
How much does jury duty pay?
Jury Duty Eligibility
Check out the table below to see who is eligible and exempt from jury duty:
Eligible
Non-Eligible

U.S. citizens above the age of 18
Fluent English speakers
Mentally and physically capable individuals

People over 70 years of age
Mentally or physically disabled persons
Felons and criminals
Jury Selection Process
The court randomly selects jury candidates using computer software. If you are selected, the court will mail you a jury summons with a scheduled date and time that you need to appear in court. Once you do, you will have to fill out a questionnaire confirming that you have no conflict of interest and can be objective during the trial. In case you are shortlisted, lawyers from both sides will question you further to select the 12-member jury panel.
Jury Duty Duration
Jury duty typically lasts from a couple of hours to a few weeks, depending on whether you are selected for the trial.
Payment for Jury Duty
State laws guarantee daily pay for jurors who are available for service. While the pay for county jurors differs, the federal juror pay is fixed at $50 per day throughout the country.
Use DoNotPay To Write a Jury Duty Leave Request Letter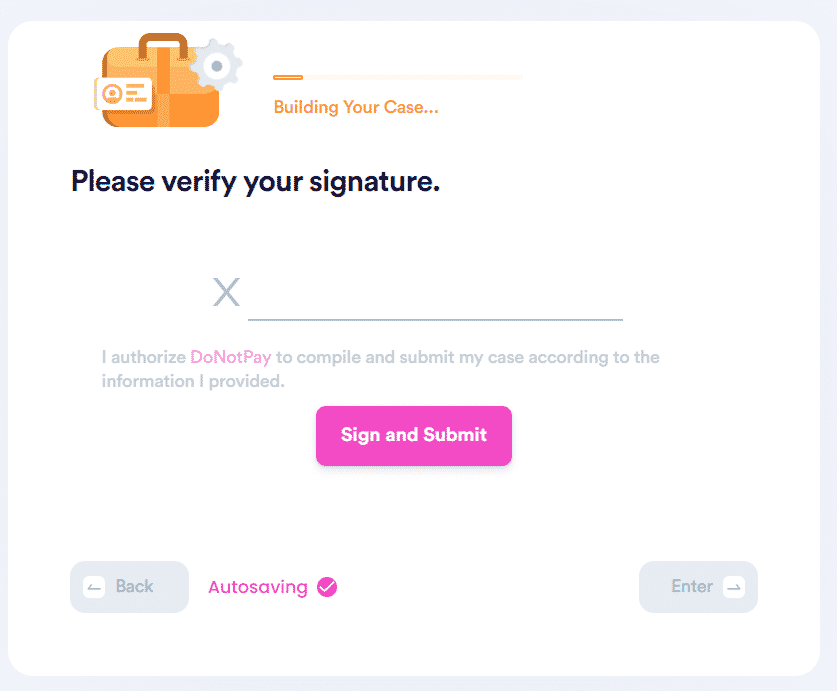 In case you have to appear in court, you need to submit a formal leave request to your employer, who will verify the jury duty. If you are worried that your employer will threaten to fire you, use DoNotPay to create an airtight leave request letter with all relevant state laws to protect your rights.
Here is what you need to do:
Go to the Request Jury Duty Leave tool
Answer a brief questionnaire
Upload a photo of the jury summons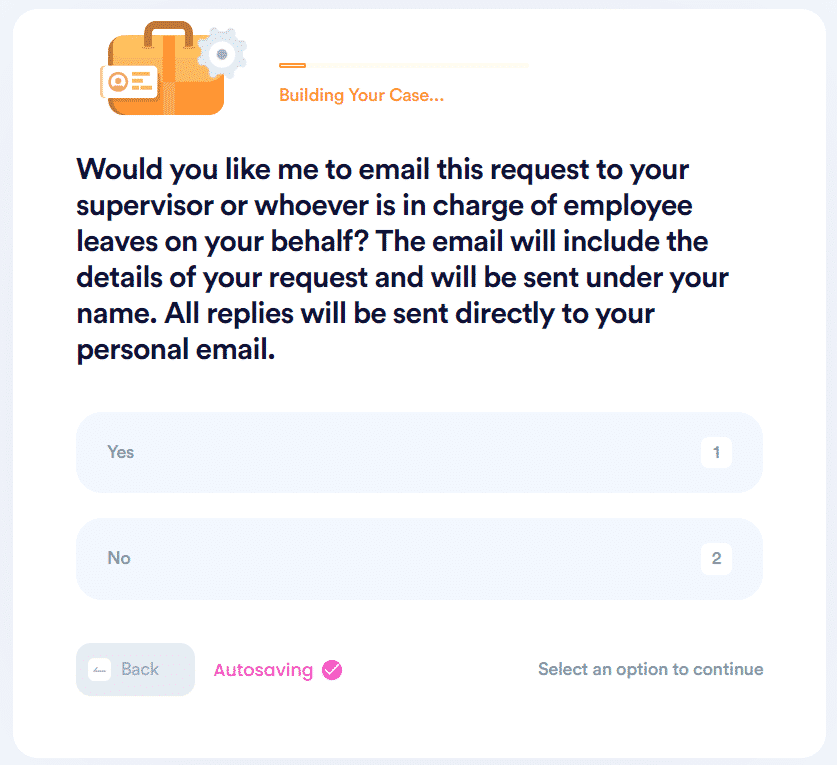 And that's it. Once we generate the letter, we can send it to your boss. If you are more comfortable sending it yourself, download the PDF version and print it.
Let DoNotPay Help You With Various Tasks
The assistance we can provide doesn't stop here! Check out the table below for more details on our services:
| Improving Your Security | Making Your Everyday Life Easier | Creating Customized Paperwork |
| --- | --- | --- |
| | | |
Struggling To Be Economical? Rely on DoNotPay!
Our app—the world's first virtual lawyer—can help you save a significant amount of money in a few clicks! Starting from lowering your bills and reducing property taxes to claiming missing funds under your name, DoNotPay will keep the cash in your pockets.
Our system will also prevent you from financing unwanted or unused memberships and subscriptions by canceling them. You will be able to enjoy free trials without getting charged for them and get refunds from any merchant or airline company due to dissatisfying service!