Jury Duty in Arkansas—How It Works
When you receive a jury duty summons, you need to show up in the court that called you up. Jury trials are an essential part of our society—it's important that, as U.S. citizens, we don't neglect our civic duty.
While jury duty is mandatory, you should note that courts do pay jurors. An additional incentive for you to show up is the fact that state laws penalize no-shows.
In this article, we'll explain how jury duty in Arkansas works.
Are you employed and need to take time off? We'll show you how you can draft a formal leave request letter in no time if you .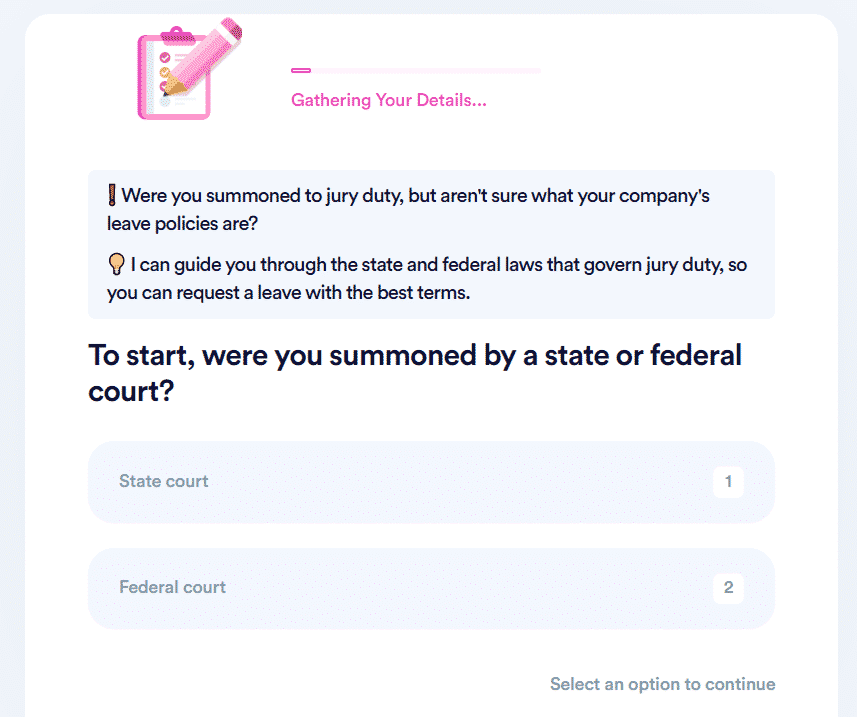 Who Can Be on Jury Duty in Arkansas?
You can't apply to be on a jury—courts randomly select 12 people who meet the requirements for becoming jury members. Those requirements are as follows:
Have a U.S. citizenship
Be at least 18 years old
Be able to read and write in English
Have no felony convictions (or be pardoned for it)
Reside in Arkansas and the county in which the court that summons you is
Be of a good moral character and sound mind
Arkansas Jury Duty Exemptions
If you can't attend jury duty, the law allows exemption for those with a valid reason. Statutory excuses for missing out include:
Physical and mental disabilities
Breastfeeding
Extreme personal hardship
Being a firefighter, soldier, medical worker, or elected official
Full-time enrollment as a student
What Happens When You Receive a Summons?
Receiving a summons doesn't mean you'll become a member of the jury—you need to go through a selection process. During the selection phase, you will need to:
Show up in court when summons indicates in adequate attire
Answer questions about your character so that the judge and lawyers can gauge if you'll be a good juror
Attend all court proceedings
Counties may have different rules when it comes to the selection process. You should check in with the court that summoned you to see how exactly they go about it.
What Happens if You Miss Jury Duty in Arkansas?
According to Arkansas jury duty laws, failing to appear in court when summoned is illegal. If you don't provide a valid reason to be excused, you'll need to attend every time you're called or face a fine of up to $500.
The judge can even charge you for contempt of court, resulting in a jail sentence.
How Much Does Jury Duty in Arkansas Pay?
State and federal courts usually don't offer the same payment for the jury duty role.
Arkansas is one of the few states that match federal pay, but there are still differences. Take a look at the following table to see how much jurors in Arkansas earn at federal and state courts:
Jury Duty in Arkansas for the Employed
Being employed is not a valid reason for missing your jury duty—you'll still need to show up.
Employers often try to force their employees to ignore summonses by threatening them to decrease their salary, demote, or fire them.
Most people don't know that the Arkansas jury duty law protects employees and has penalties in place for such employers.
If you notify your employer about jury duty in advance, there's nothing they can do to stop you from going—if they try, you can sue them.
How To Request Jury Duty Leave With DoNotPay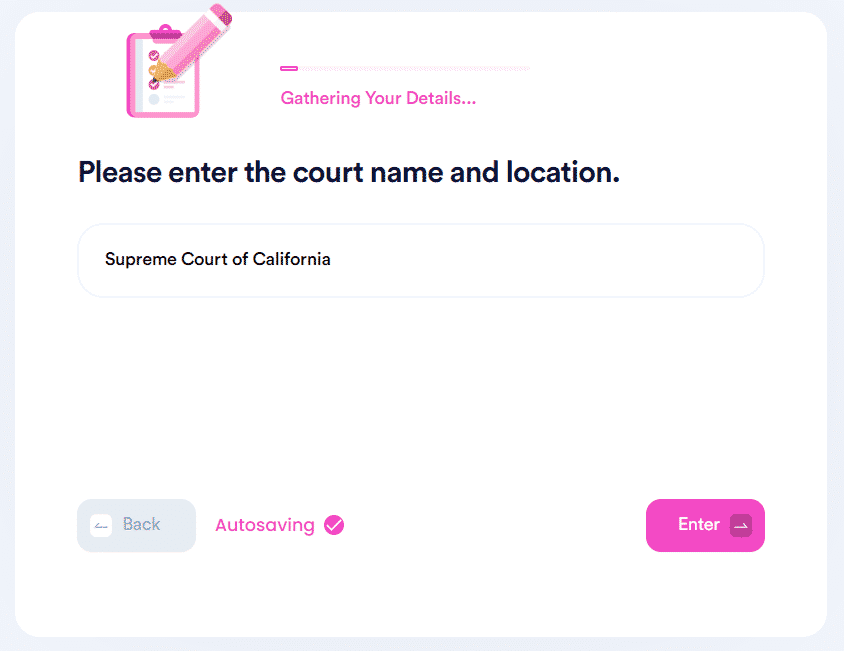 When you begin preparing for jury duty, the first item on your list should be informing your employer. The best way to do it is to submit a formal leave request, and that's where DoNotPay comes in!
Our app will generate a professional letter on your behalf in no time and email it to your employer directly. You only need to:
Select the Request Jury Duty Leave tool
Answer a few questions
Upload a photo of your jury summons
Solved Your Issue? Check Out More of Our Product Range
DoNotPay's forte is its versatility—you can use the app to resolve any problem of legal or bureaucratic nature!
As soon as you subscribe to our platform, you'll be able to:
Our App Helps You Both Save and Earn Money
Want to get more familiar with our extensive product range? Check out how, for one low monthly fee, we can help you both save and earn money by: