How to Contact the Jordanian Embassy in Washington, D.C.?
The Embassy of Jordan in Washington DC offers U.S. citizens to learn about Jordanian culture, visit its treasures and enjoy its history, politics, and culture. 
The Embassy wishes to inform the general public about Jordan's partnerships with the United States, and the Free Trade Agreement. This is a part of the global trend to open borders in favor of social and economic advancement and worldwide stability.
Jurisdiction of the Jordanian Embassy
The Jordanian Embassy serves the entirety of the United States and aims to provide consular services for those in Washington, D.C., and the surrounding areas.
What Can The Jordanian Embassy do for U.S. Citizens?
Passport Applications
Passport Renewal Applications
Lost or Damaged Passport Application
Visa Application for US and EU Countries V20
Visa Application — Approval Needed V20
Jordan Pass V20
Non-Criminal Record Certificate
Request for Certificates
Power of Attorney for Jordanians
Legalization of Documents
Legalization of Commercial Documents
Legalization of Documents and Certificates
Emergency Travel Documents
Procedure for Shipping Human Remains of Jordanian Citizens
Family Booklets
Personal ID Cards
Nationality
Retirement Certificates
Good Conduct
Academic Certificates
Change of Visa Status for Jordanian Students
Announcements of the Postal Address
Registration at the Embassy
Expatriates
Visas: Application, Renewal, and Replacements
Applying for A Jordanian Visa from a U.S. or E.U Country
To apply for this visa, you must include the following:
Your original passport that has been valid for more than 6 months from the date you want the visa to be issued, with a full blank page to accommodate the visa stamp
A recent photograph
Payment, cash only, addressed to the Embassy of Jordan

For a single entry visa, you must pay $67.50
For double entries, you will need to pay $97.50
For multiple entry visas, you will need to pay $160

For business trips, you are required to have a letter of employment stating the purpose, reason, and proof that your trip is required
Visa processing takes approximately 5 days, but due to the COVID-19 pandemic, wait times can vary
How To Obtain a Jordan Pass?
A Jordan Pass is a sightseeing package granting visitors access to 40 of Jordan's top and most beautiful tourist attraction sights. This saves time, money, and effort; all while allowing tourists to pre-plan their trips to Jordan.
Notes on the Pass
Tourists are exempt from entry visa fees if a Jordan Pass is purchased before arrival to Jordan and proof of stay for a minimum of 3 nights is provided
The Jordan Pass that covers all of Jordan's tourist attractions comes in three categories:
Jordan Wonderer
Jordan Explorer
Jordan Expert
Each trip has a downloadable brochure and a pre-planned itinerary
Once your Jordan pass is purchased, a prior single entry visa could be issued at the Embassy, waving the entry fee visa to Jordan
How to Obtain an Exempted Visa?
To obtain the Jordanian Visa that is exempted from typical visa fees that comes with the Jordan Pass, follow the steps below:
Fill out a visa application form
Make sure your passport will be valid 6 months from the anticipated visa issuance date
Make sure your passport has a blank page to accommodate the visa stamp
Attach a passport photograph
Attach a copy of your Jordan Pass ticket
Pay the consular visa fee of $7.50 per passport
Send the visa application with the payment and required documentation to:
Consular Affairs, Visa Department
3405 International Drive NW
Washington, DC, 20008
How to Contact the Jordanian Embassy in Washington?
Address
The Jordanian Embassy

3405 International Drive NW

Washington, DC, 20008

Phone
General Office Inquiries:

202-966-2664

Emergency Number:

202-294-9522

Fax 
202-966-3110
Office Hours
Monday to Friday

9:00 a.m. to 5:00 p.m.

Email
General Inquiries:

hkjconsular@jordanembassyus.org

Email for Information on Jordan:
Contact the Jordanian Embassy in Washington DC Using DoNotPay
Due to the COVID-19 pandemic, an ongoing backlog has been created in many consulates and embassies. As a result of this, it can be frustrating and time-consuming to contact the Jordanian Embassy.
To streamline this process, discover DoNotPay, a specialized service that sends automated emails to embassies with ease! Let DoNotPay do the work for you, simply fill out a form and press "send" — you can expect a direct response from the Embassy to your email! All you have to do is:
1. Type in "Contact Embassy" on DoNotPay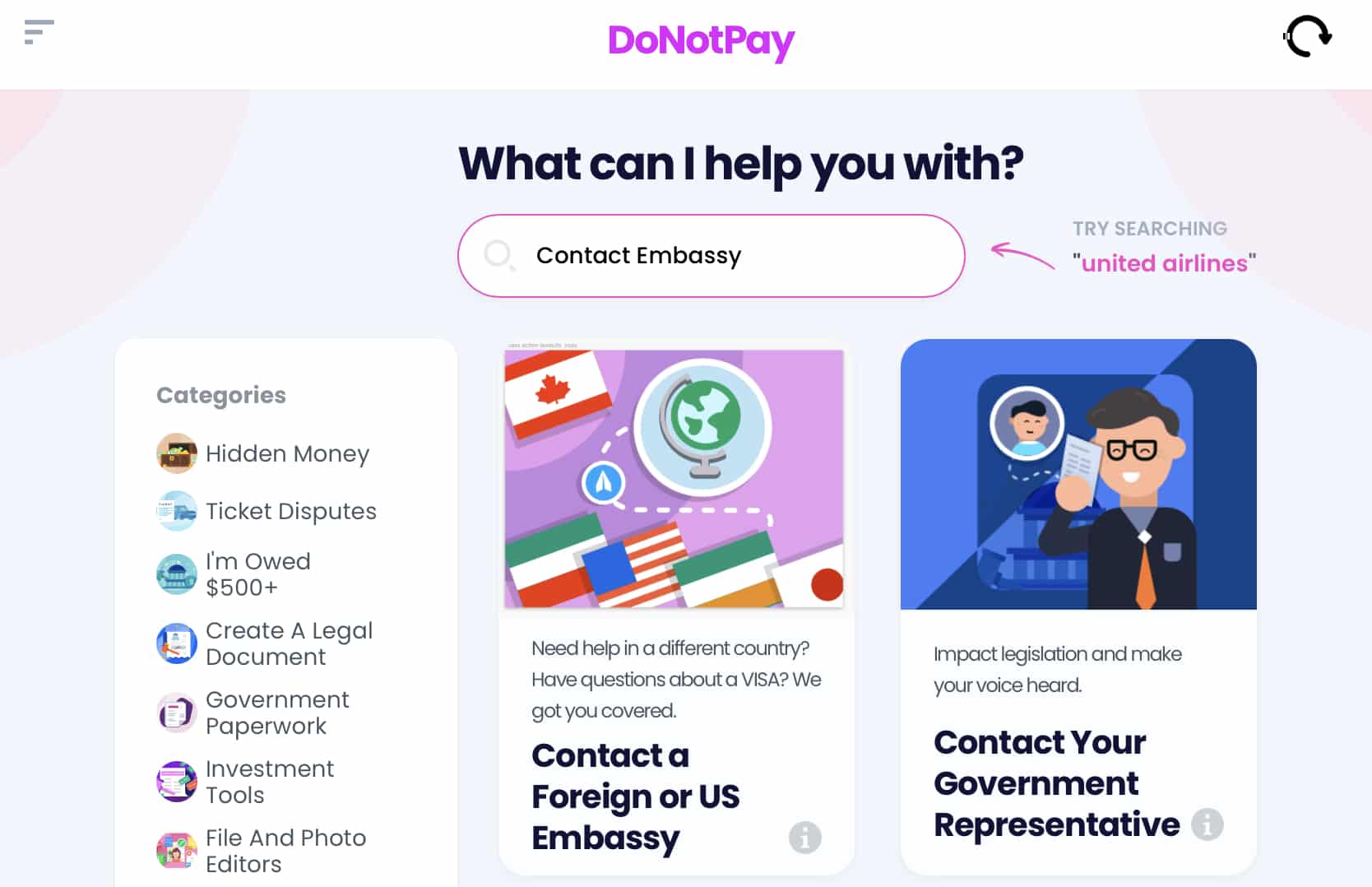 2. Select whether you want to contact a foreign embassy or consulate in the U.S.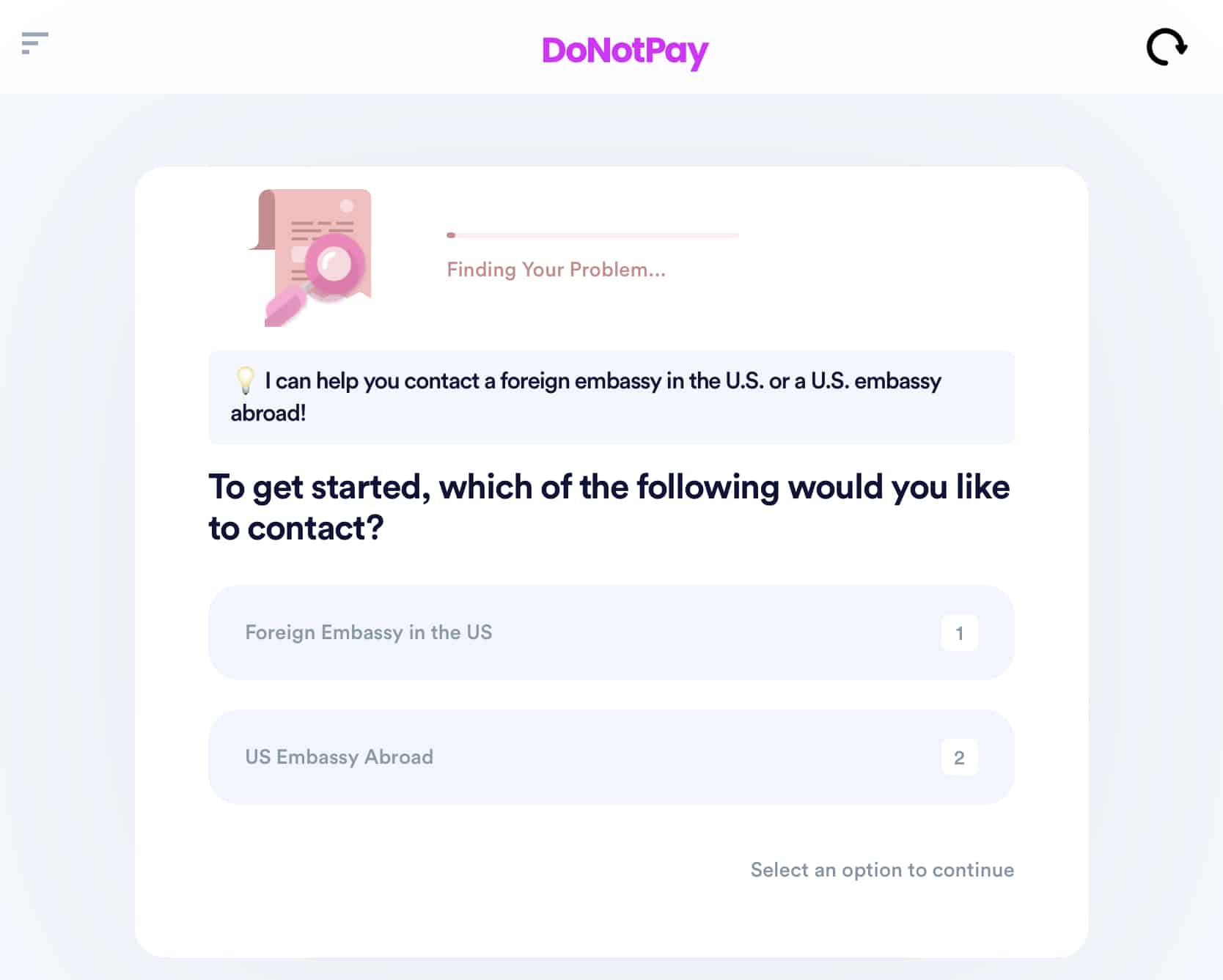 3. Explain your issue and any questions you may have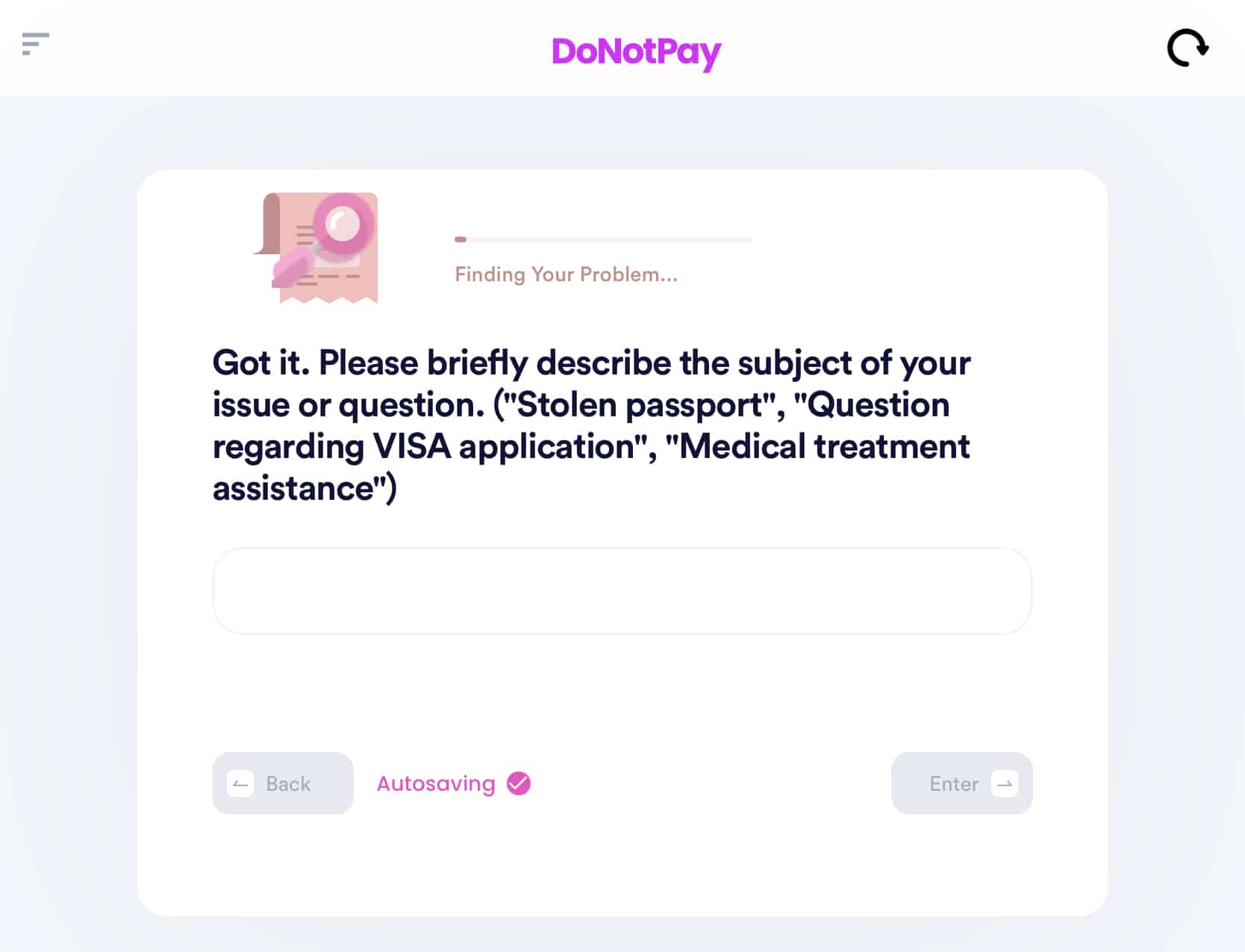 4. Tell DoNotPay which embassy or consulate you want to contact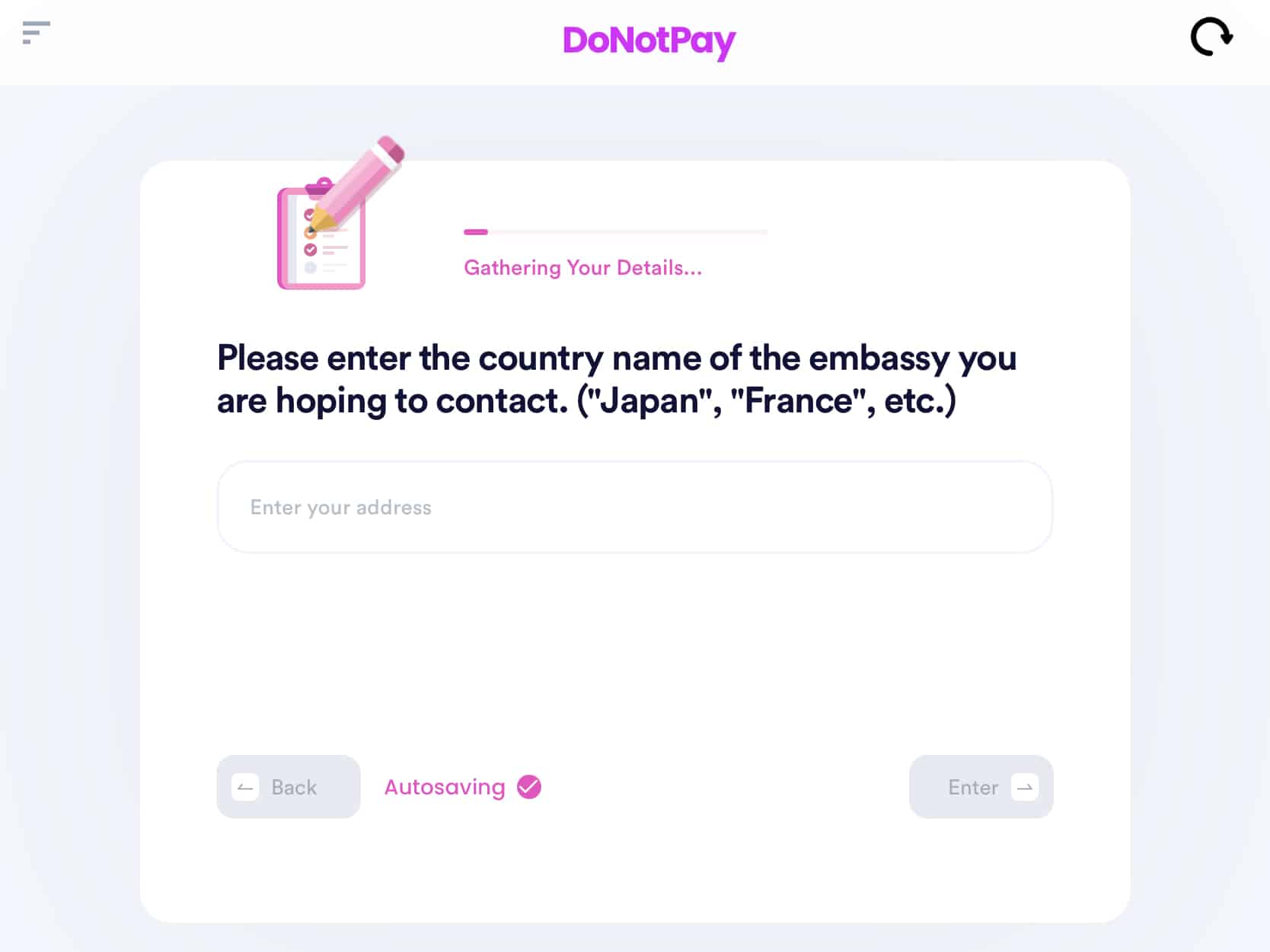 That's it, you're done! You can expect a direct response from the Jordanian Embassy in Washington to your issue by email.
Who Else Can DoNotPay Help You Contact?