Easy Guide To Contacting The Jamaican Consulate in Miami
Wah Gwaan!
Here's your comprehensive guide to the Jamaican consulate in Miami. Continue reading to get these questions answered:
How do I renew my Jamaican passport in Florida?
How long does it take to get a Jamaican passport in Florida?
How much does it cost to renew my Jamaican passport in Florida?
How can I contact the Jamaican consulate in Florida?
The Jamaican Consulate in Miami
The Consulate General of Jamaica in Miami is one of the three Jamaican consulates in the U.S, which along with the Jamaican embassy at Washington D.C, caters to all Jamaicans living in the U.S.
There are 15 states in the U.S under the jurisdiction of the Jamaican consulate in Miami. This means that you'll have to be living in any of these 15 states to solve your diplomatic issues at the Jamaican consulate in Miami:
Alabama

Cayman Islands

Mississippi

South Carolina

Arizona

Florida

New Mexico

Oklahoma

Texas

Arkansas

Georgia

North Carolina

Tennessee

Bahamas

Louisiana
If none of these states covers where you live, there are two other Jamaican consulates you can turn to.
How Can I Contact The Jamaican Consulate in Miami?
There are many ways you can contact the Jamaican consulate in Miami. Here are the details for you to call, fax, email, or drive down to the office yourself:
Address
Courthouse Tower

44 West Flagler Street

Suite 400 Miami, FL 33130

Email
contactus@jamaicacgmiami.org
Phone
Phone 305-374-8431
Fax
Fax 305-577-4970
Office Hours
9:00 AM - 12:00 PM

Monday to Friday
Look out for the Burger King Big Whopper store right across the Paul. S. Walker park and the City National Bank close to the courthouse tower on W. Flagler Street.
If you are driving, there are options for parking at the Miami parking lot and the Miami Cultural Arts Garage, both just a short distance from the consulate.
Do kindly note, however, that all visits to the Jamaican consulate in Miami require a booked appointment.
Consular Services At The Jamaican Consulate in Miami
Here is a comprehensive list of most of the things the Jamaican consulate in Miami can do for you:
Passport Facilitation
The Jamaican consulate helps to facilitate your passport processing and issuance if you are applying for a new passport for the first time, replacing a lost or stolen one, or renewing an expired passport.
You should know, however, that getting a passport takes 2-3 months because the consulate forwards all your details to PICA, which is the Jamaican government agency in charge of all Jamaican passport processing.
Visa Processing
The Jamaican consulate offers three basic types of visas:
Visitor's visa
Student visa
Business visa
Visa processing takes between 5 to 7 business days depending on your nationality. If you are a U.S citizen, then you do not require a visa to enter Jamaica and can stay up to 90 days as a visitor. If you hope to undertake a study in Jamaica, then you'll have to pay $140 for your visa. 
For all visa applications, you'll need:
A recent passport photograph
A valid passport
A duly completed visa form
Documented details of your reason for traveling to Jamaica.
Citizenship registration and processing
At the consulate, you can also register your citizenship, renounce it or reinstate it together. There are three types of citizenship accredited at the consulate. They include citizenship by:
Descent
Non-descent
Marriage
You can also register young Jamaicans who are not 16 years of age at the consulate.
Repatriation of remains
If you ever lose a loved one in the U.S, and you opt to take their remains back to Jamaica, the consulate can help you contact local mortuary services in Jamaica and also issue you a death certificate alongside other medical certifications necessary for the transport of remains.
Certification processing
At the consulate, you can register births, migration, and marriages as a Jamaican citizen. Use any of the contacts above to make inquiries.
Alternatively, you can opt for a quicker and stress-free way to get across to the consulate. Read below for more information!
A Quicker and Stress-free Way To Contact The Jamaican Consulate in Miami
DoNotPay takes the stress off getting in touch with hundreds of embassies and consulates across the world, including the Jamaican consulate in Miami. You'd save big on traveling and parking costs, get back productive hours and reduce the risk of going outside during COVID-19 when you use DoNotPay. The process is simple and only requires you to:
1. Type in "Contact Embassy" on DoNotPay.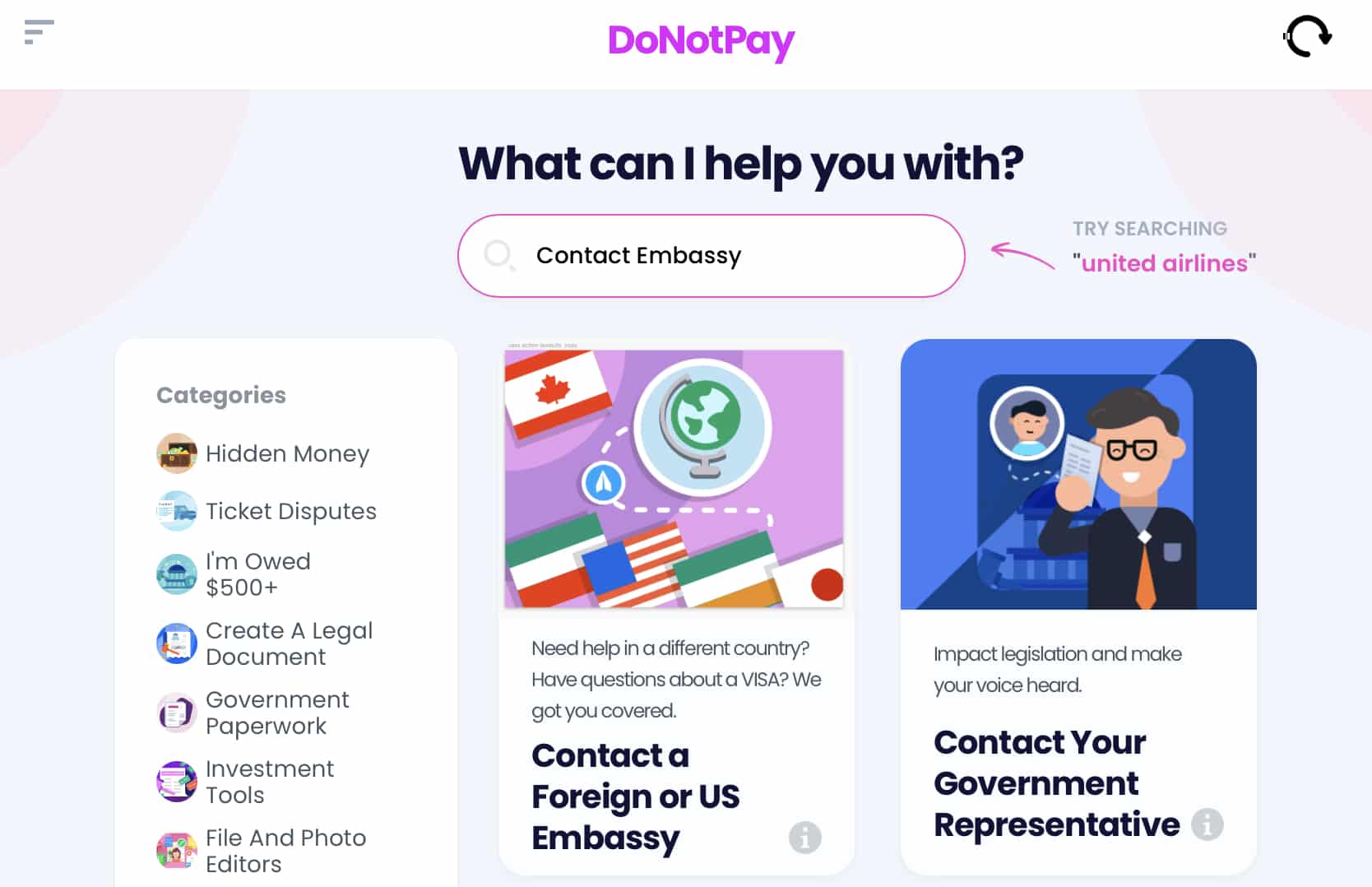 2. Select the embassy/consulate you intend to contact from a comprehensive list of embassies and consulates within and outside the US.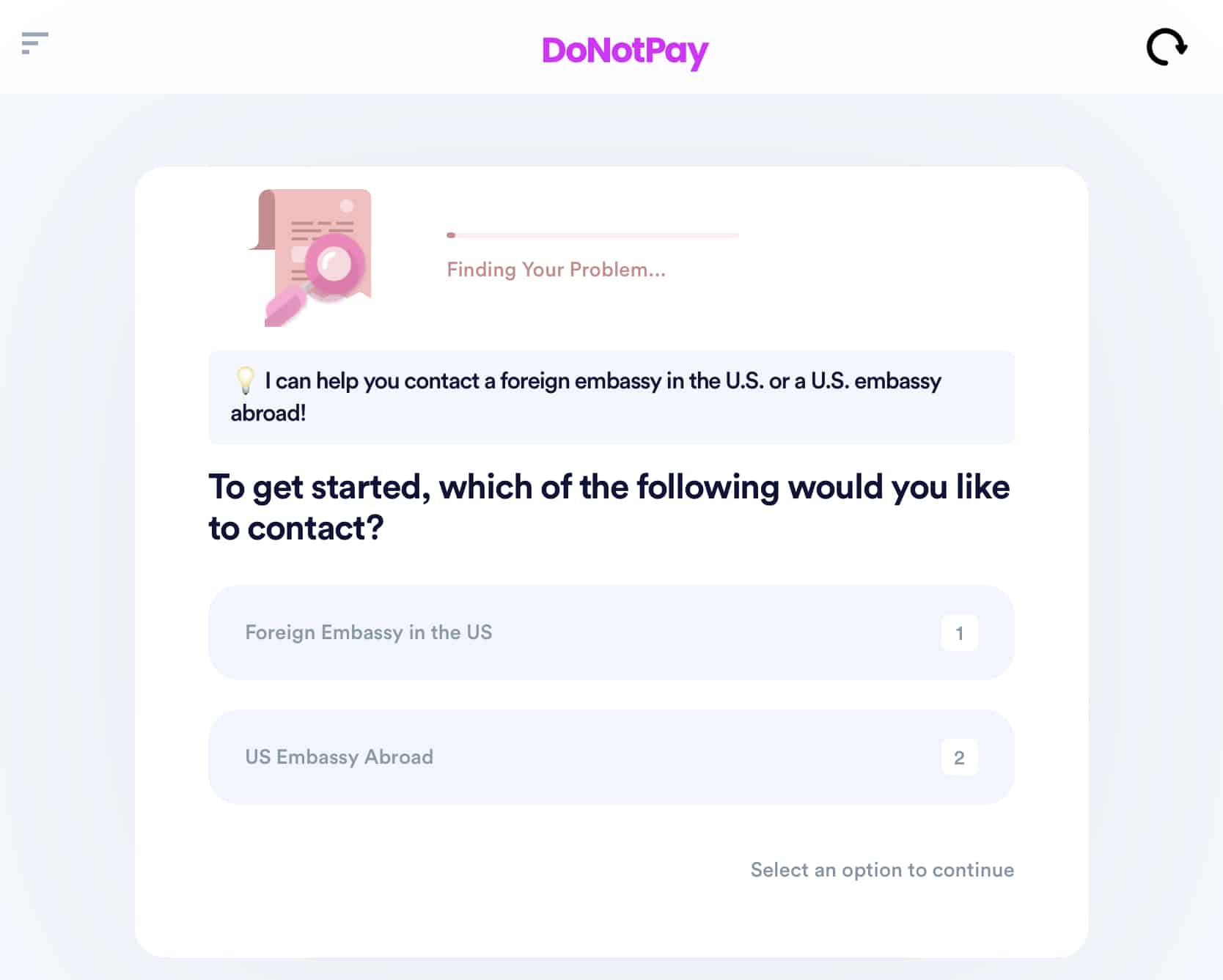 3. Briefly explain any questions you have or the issue you need assistance with.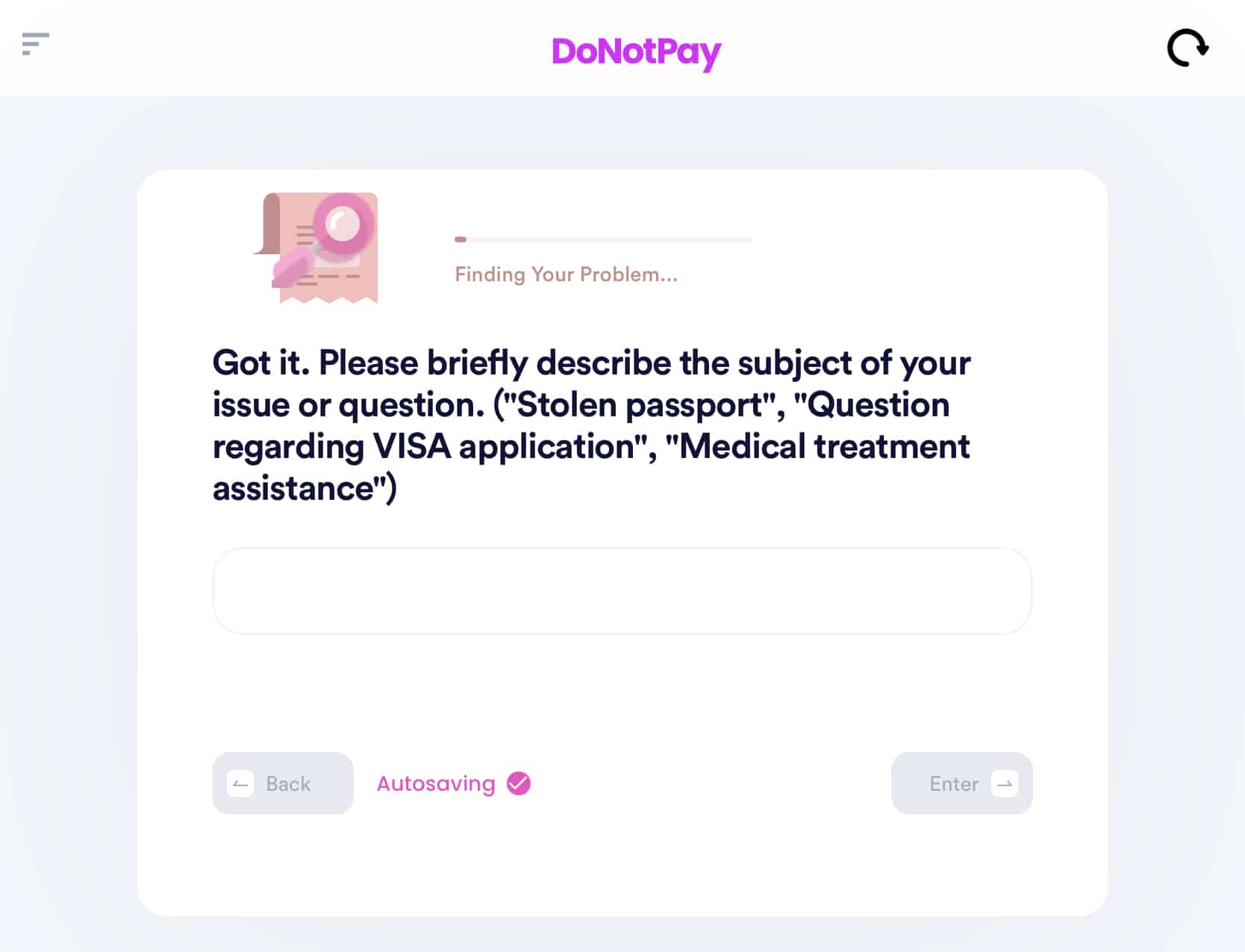 4. Tell DoNotPay which embassy/consulate you want to reach out to.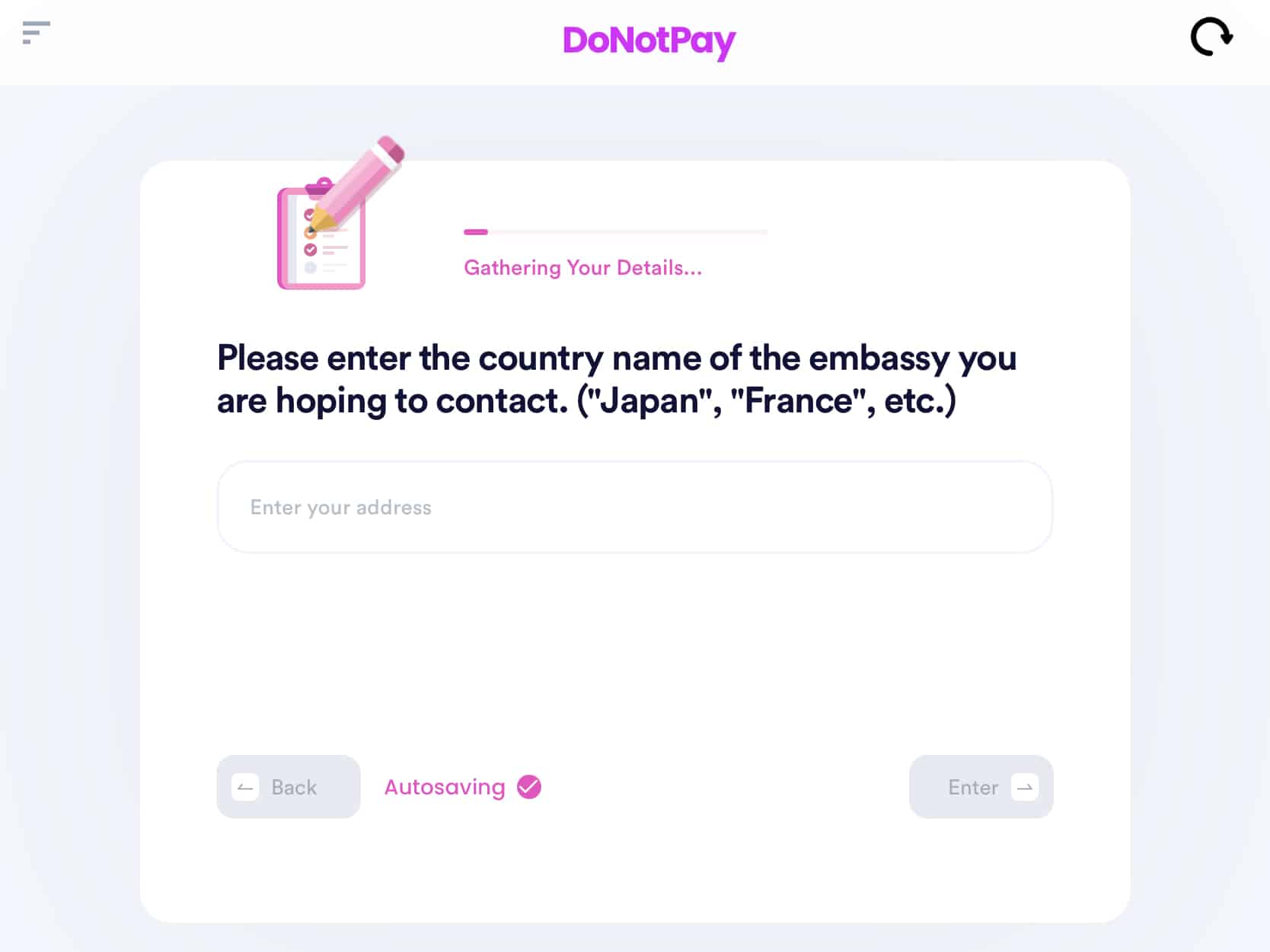 That's all you need to do! DoNotPay will take care of the rest and contact the embassy or consulate for you!
What Other Embassies/Consulates DoNotPay Reach?