Get ITV to Take Your Complaints Seriously — Here's How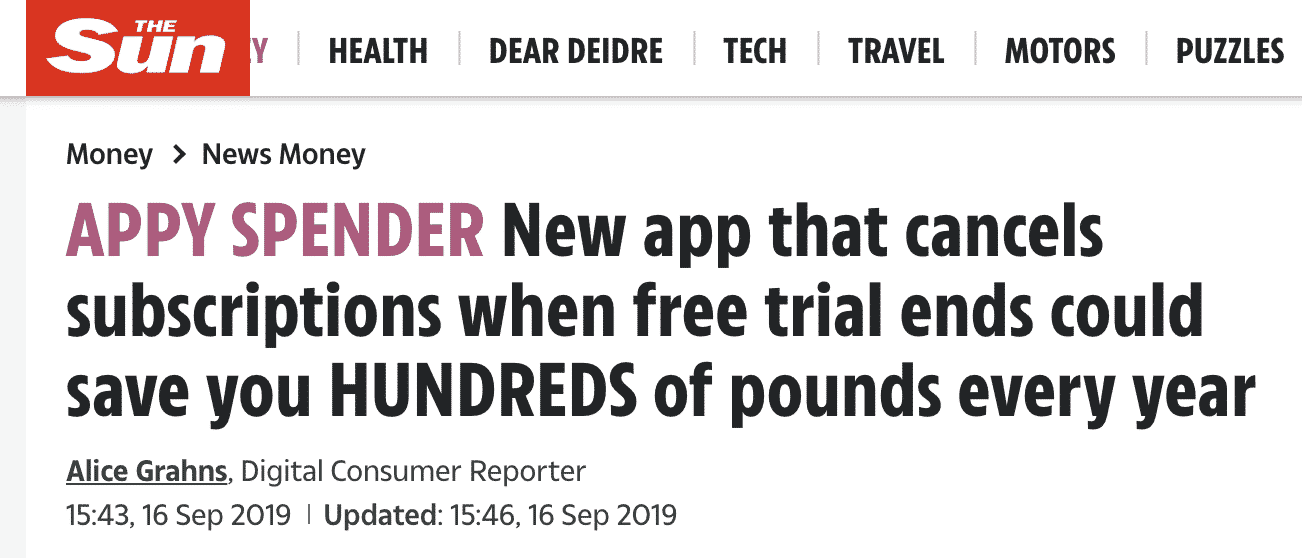 ITV is easily one of the biggest broadcasters in the UK, with a vast amount of content produced and sold through its various platforms. While operating a free-to-air television network, the corporation also has streaming platforms such as ITV hub, allowing millions of users to access content online without paying a quid. Those not willing to endure the numerous ads can save themselves this misery by subscribing to the ad-free ITV Hub+ for a fee.  There are however various ITV complaints with regard to its services, such as inappropriate ads or faulty streaming causing an unsatisfactory viewing experience.
If you don't have the time nor the patience to deal with long wait times or complicated complaints processing, a more efficient option would be to let DoNotPay look into the issue on your behalf.
DoNotPay can not only help with ITV complaints but also assist with other companies such as Hermes, Chipotle, Virgin Media, Starbucks, Ofcom, British Gas, BBC, Royal Mail, Tesco  and CarShield. Read on to learn more about how you can get a better resolution to your complaint using just your phone.
How to Make a Complaint to ITV
There are various ways to file an ITV complaint. You may use ITV's contact details below depending on which avenue is most convenient for you:
How to Reach ITV Customer Support
Website
Contact Us
Email
Send A message
Twitter
@itvmedia
Phone
0344 88 14150
Alternative Ways to File a Complaint Against ITV
If you file a complaint to ITV and do not get the desired outcome, you are within your right to try a different method to have your issue heard. You could start by contacting Ofcom.
Ofcom
The office of communications is the UK regulator for communications and broadcasting services. Ofcom ensures compliance with the broadcasting code. If your issue entails something you heard or saw on ITV, including adverts or programs that you found offensive or believe contravened the principles of broadcasting, the organisation is likely to take it up. You can contact Ofcom by
Visiting their website
Calling their numbers
Using their video relay service to contact them in British sign language.
Writing to their address
Complaints regarding unfair treatment or privacy infringement by ITV or other broadcasting cooperation are usually sent to the address below.
Telecommunications Industry Ombudsman
For issues with customer service, billing, subscription and service quality, you should contact the office of the telecommunications ombudsman. This alternative dispute resolution scheme is regulated by Ofcom and looks into complaints regarding mobile phones, landline telephones and broadband internet TV. They could thus help if your complaints are centred on service quality that has to do with ITV's streaming platforms.
Communication and Internet Services Adjudication Scheme (CISAS)
Another alternative dispute resolution scheme approved by the Office of Communication (Ofcom), CISAS, allows you to seek their help only if you have met the following conditions:
Complained to the concerned organisation
Have waited for at least eight weeks without a response or have received a deadlock letter
Your complaint has nothing to with fraud, property damage, discrimination or data protection
The complaint is not in court and does not exceed £10,000.
Are based in the UK but not the Republic of Ireland
You also need to provide information such as:
The date you first complained to the company.
A copy of the deadlock letter you received from the organisation.
Information on the compensation you are seeking if any.
Evidence or proof such as bills, correspondence and receipts.
DoNotPay Can Get Refunds for You in an Instant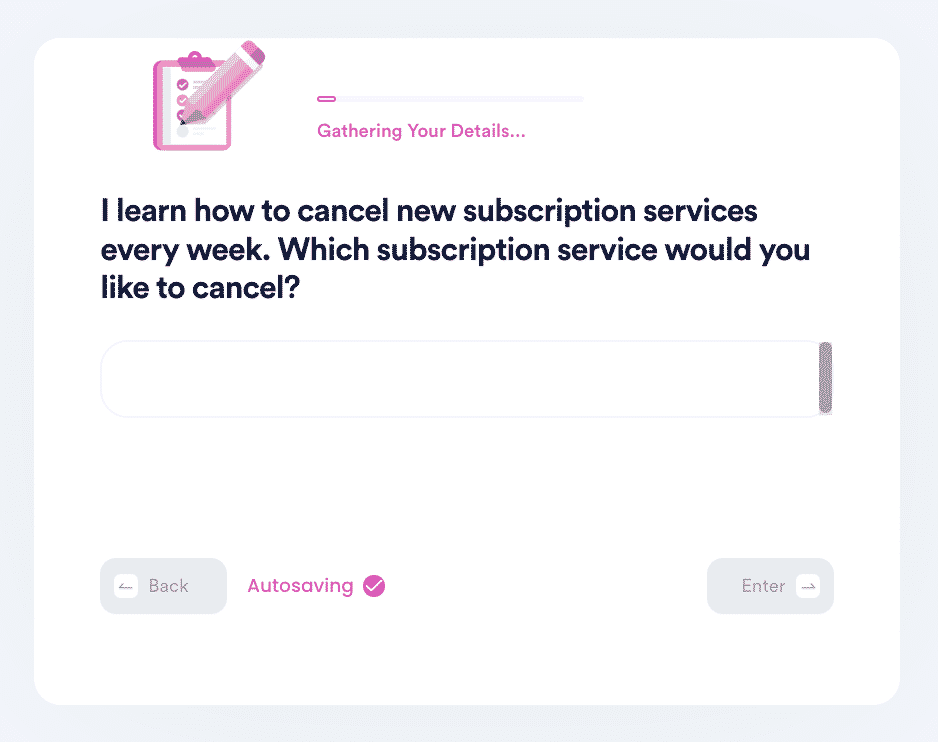 If you no longer want to use any ITV subscriptions, DoNotPay can help revoke your involvement if you adhere to the following steps.
Log in to DoNotPay and search for the Manage Subscriptions product.
Provide the name of the subscription service you want to cancel.
Provide your account details such as email address and username.
Get Any Customer Service Issue Resolved With DoNotPay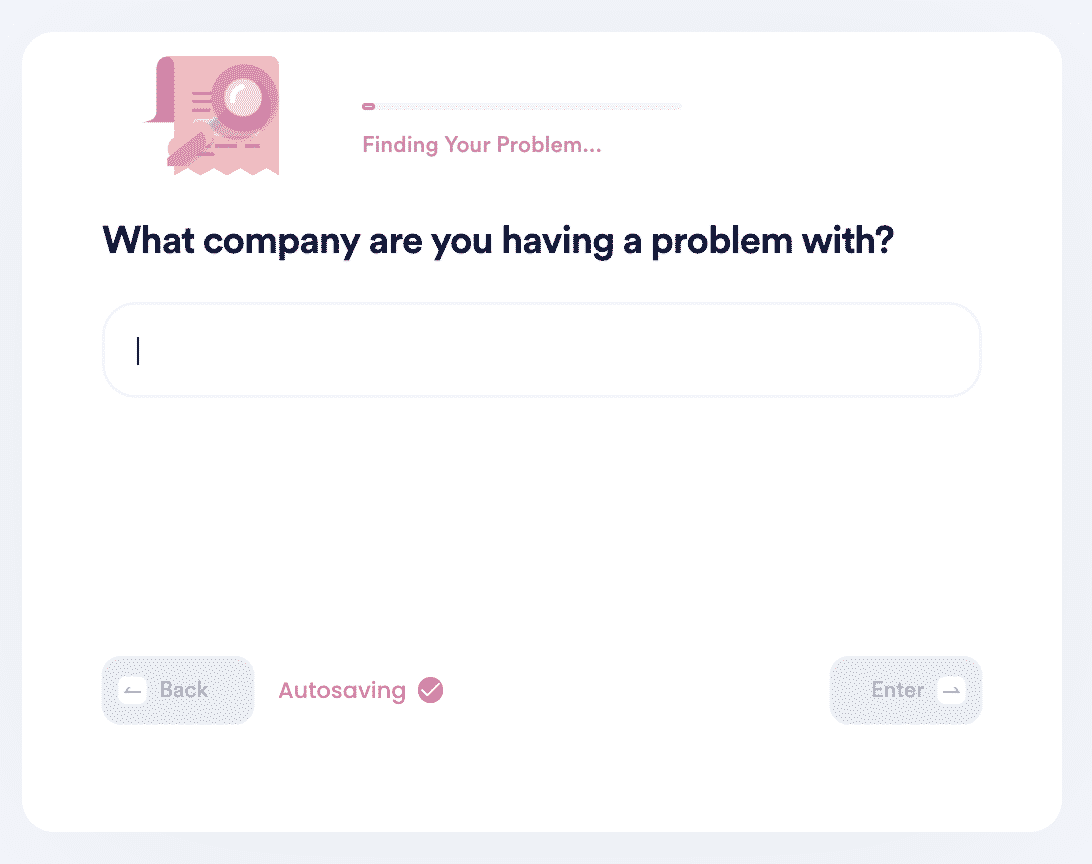 Is your call not getting through, or do you have to wait on hold before your case is heard? You don't have to face such challenges to resolve your issue, as we can do it on your behalf. We will listen in and notify you once there is a response from the other end so that you can express your concern. Follow these easy steps to get started.
Open your browser and sign up with us
Type in skip waiting on hold and select the product
Search the company you would like to get in touch with
Click the name of the company and let us do the rest
What Else Can DoNotPay Do?

Need assistance with other processes, do not worry because DoNotPay has got your back in matters to do with:
Sign up with DoNotPay today to file a formal complaint against ITV that will be taken seriously!