Your Guide To Getting In Touch With The Italian Consulate Houston
Ciao!
If you live in Houston or any of its bordering states and you're looking for the closest Italian embassy, this article will serve as your guide to point you to the Italian consulate in Houston! We'll go over and answer these questions in the following article:
How can I renew my Italian passport in Texas?
Where is the Italian consulate located in Texas?
How can I book an appointment with the Italian consulate in Texas?
Is there a hassle-free way to contact the Italian consulate in Houston? 
The Italian Consulate Houston, Texas
The Italian consulate in Houston, Texas (Consolato Generale d'Italia, Houston) is only one of 31 consulate locations that collectively serve 15 million Italians living in the U.S.
Every Italian consulate operates for a certain jurisdiction. Here are the states the Houston location serves:
Arkansas
Louisiana
Oklahoma
Texas
If you don't live in any of the four states listed above, there are other Italian consulates that are probably assigned to your location.
Contacting The Italian Consulate In Houston
There are a good number of ways you can get in touch with the Italian consulate in Houston. We've compiled a list of their contact information in the table below:
You should note that all visits to the consulate require you to secure an appointment. Make one online or by calling the numbers above.
You'll not be allowed to take any of your belongings into the consulate premises except for the required documents. You should especially leave luggage at home or in a vehicle.
Consulate Services At The Italian Consulate in Houston
If you are a visitor planning to travel to Italy, here are some of the things you can do at the consulate to prepare you for your trip to Italy:
Visa services
The Italian consulate in Houston can issue you a Schengen visa, a study visa, a national visa (for work, tourism, or business), or a Schengen for children 6-12 years old.
You'd need to appear in person after having booked an appointment.
The consulate advises you to get personal health insurance before traveling to Italy.
| | |
| --- | --- |
| Duration of visa | Cost |
| Short term (3 months stay) single/multiple | $96.60 |
| Long term (3 months to 1 year)  | $140.00 |
| Study visa (3 months stay) | $60.40 |
If you are an Italian national or Italian by descent, here are some services you can take advantage of at the consulate:
Citizenship service
At the Italian consulate in Houston, you can easily get your citizenship issues sorted out. Italy permits only two types of citizenship — by descent and marriage. To register and certify your citizenship, you'll need to pay the flat fee of $300. The citizenship department is open all week except Wednesday.
Passport service
You can get a new first-time passport or get a new replacement for your stolen or expired passport. The fee is $140 and you'll have to come along with:
2 passport photographs
Your old passport (if it is expired)
A self-addressed pre-stamped envelope
Application form
Proof of processing payment
Registration
Once you enter the U.S as an Italian citizen and you intend to stay up to a year, you need to register with the nearest consulate within the first three months in the register that takes account of all Italians living abroad.
Notarization
You can register your company acts, prepare and store your company will, and perform other authentication services at the consulate in Houston. Your birth, death, marriage certificate, and driver's license can be processed and picked up at the consulate.
You can also get accredited translation services at the consulate!
Better Way to Contact The Italian Consulate in Houston
DoNotPay has an excellent contact tool for you to reach countless embassies and consulates across the world, including the Italian Consulate in Houston. With DoNotPay, you don't need to wait for long hold times and think of what you need to write to the consulate. Here's all you need to do to use DoNotPay:
1. Type in "embassy" or "consulate" on the DoNotPay search bar.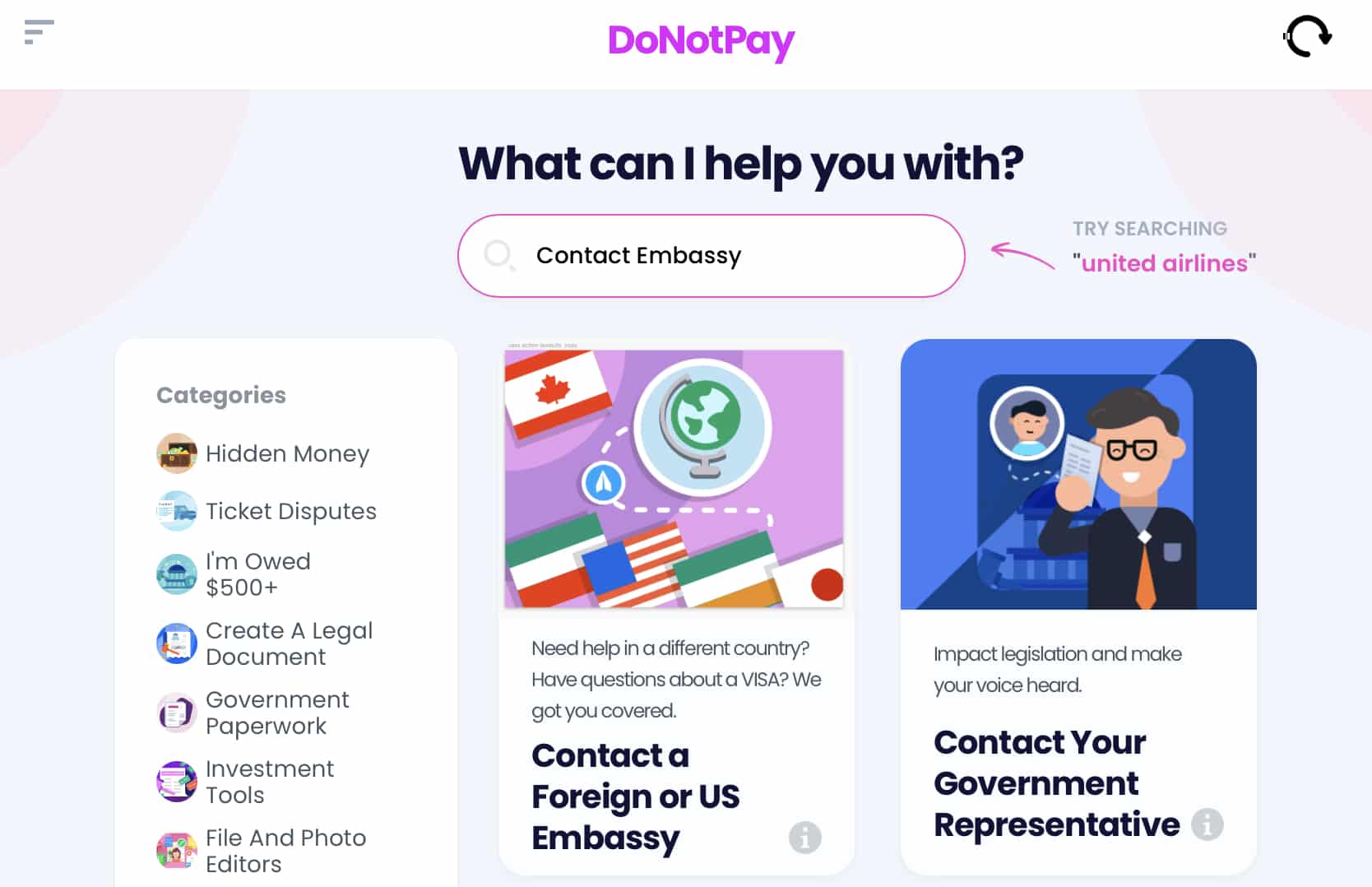 2. Select an embassy/consulate you intend to contact.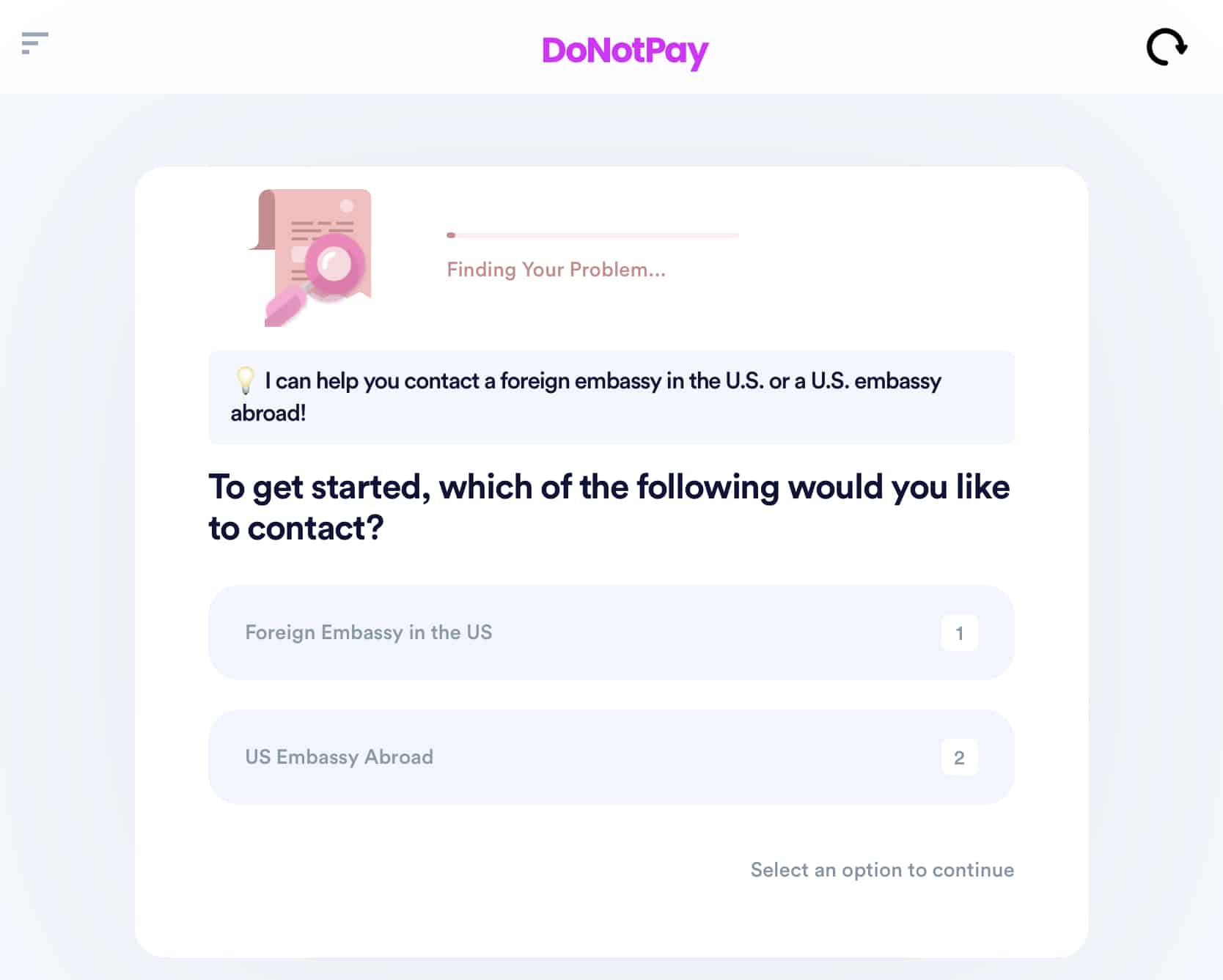 3. Briefly explain the questions you have or the issue you wish to resolve.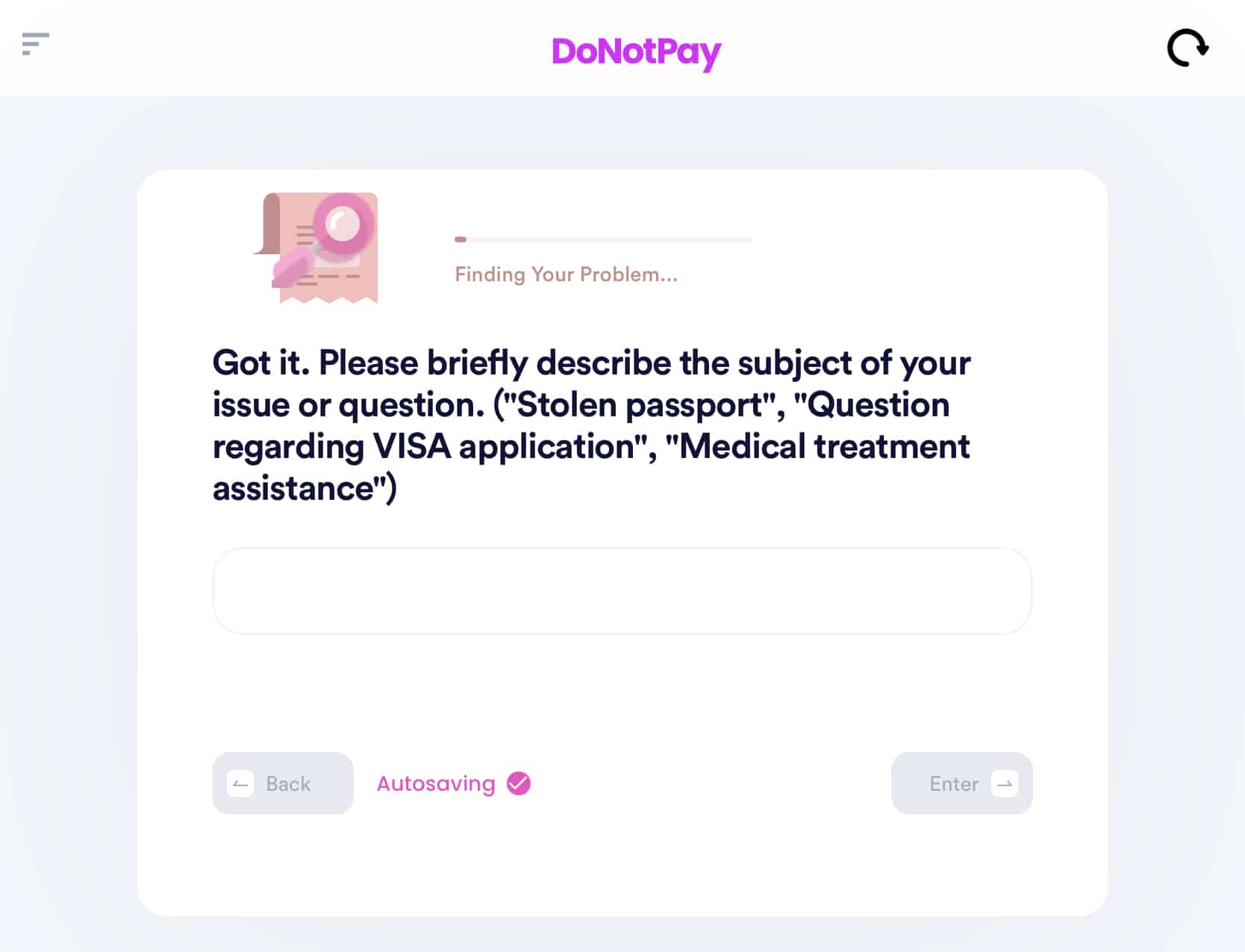 4. Type the country of the consulate you want to reach.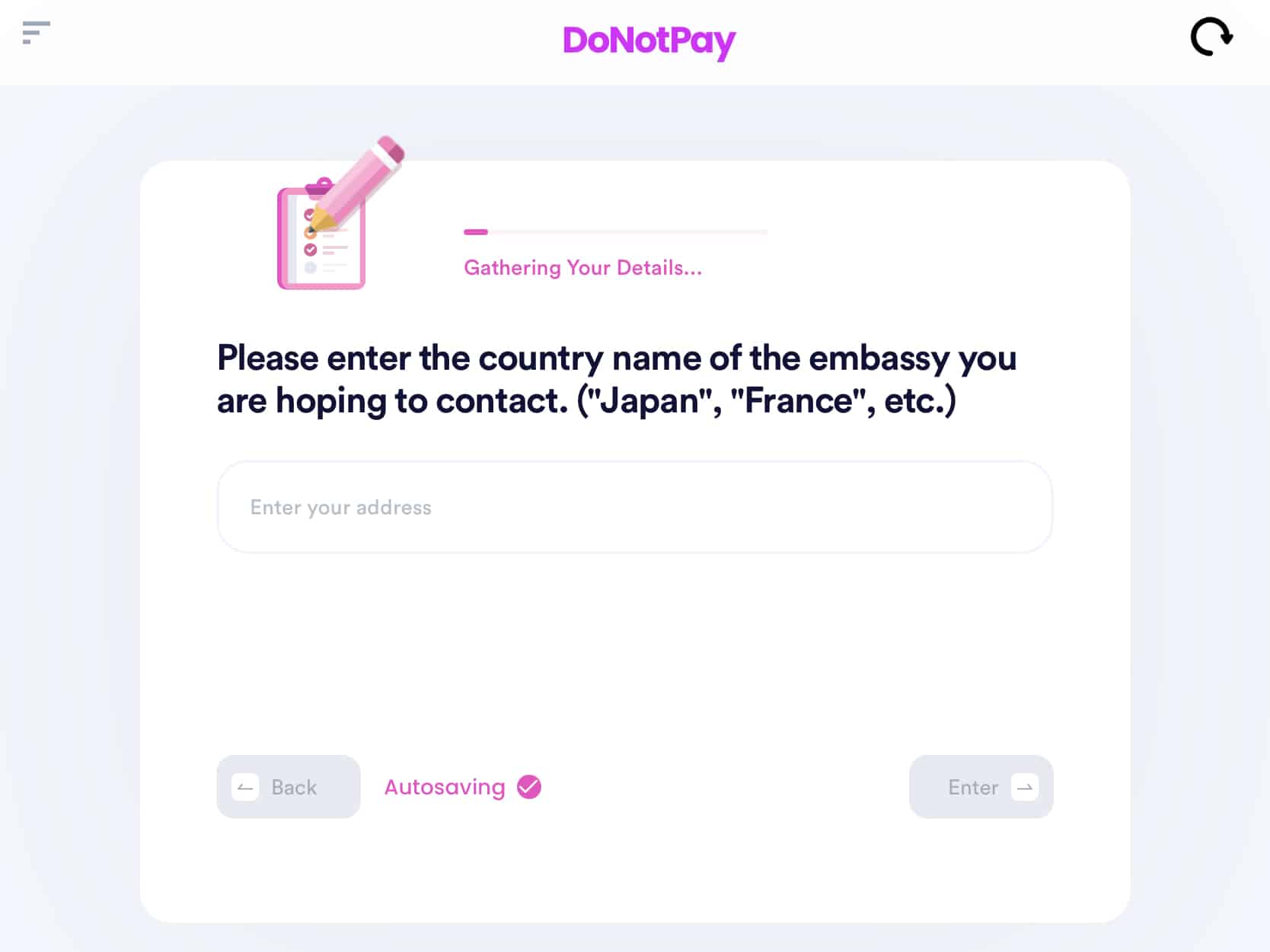 All done! DoNotPay will automatically compose a nicely formatted email and send it to the consulate's way. Be on the lookout for a response through email!
Embassies and Consulates DoNotPay Reaches: