How to Get In Touch With The Italian Consulate, Detroit?
Ciao e benvenuto!
If you are looking to contact the Italian embassy, this article will serve as the perfect guide for you! We'll go over everything you need to know about the Italian Consulate in Detroit. Read on to find detailed answers to some frequently asked questions about the Italian consulate, such as:
Where exactly is the Italian consulate in Detroit?
How can I get my Italian passport renewed in Detroit?
How can I make an appointment with the Italian consulate in Detroit?
Is there an easier way to contact the Italian Consulate in Detroit?
The Italian Consulate in Detroit
There are 31 Italian consulates scattered across the 50 states in the U.S. The 122-year-old Italian consulate in Detroit, Michigan is one of them and it serves Italian citizens and visitors currently in the U.S. who are located in:
If you do not reside or are visiting these states, you can check other Italian consulates to see which serves the area you live in.
How Do I Contact The Italian Consulate in Detroit?
The Italian consulate in Detroit has several channels that can be contacted. In February 2021, the consulate moved from its former location on Griswold Avenue to Renaissance Center in Detroit. You can find the full address, phone, and email contact details in the table below:
Address

Renaissance Center

400 Renaissance Center, Suite 950

Detroit, Michigan 48243

Email
Phone
(313)-605-6700 (for emergencies involving Italian citizens)

(313) 963-8560

Use the following extensions for various departments:

116 - passport/military service/registration of diaspora Italians

113 - education department

114 - consul secretary

112 - visa department

111 - notarial department

Fax
(313) 963-8180
Office Hours
9:00 AM - 4:00 PM

Monday to Friday
Kindly note that you'll need to book an appointment before coming into the consulate. You should also try to leave any of your belongings like laptops, phones, backpacks, trollers, suitcases, and other items in your car or at home, as there is no space provided for storage at the embassy.
What Can I Do At The Italian Consulate in Detroit?
There is a broad range of consular services that the Italian consulate in Detroit offers. When you contact the consulate either by mail or call, you can request services like:
Passport application and renewal
If you have lost your passport or it is time to renew it, you can get a new passport at the Italian consulate in Detroit. A new passport costs $141 and the fees are subject to change every 90 days. You can also get an emergency travel document at the consulate. To get a new passport you'll need to bring along:
Proof of passport fee payment
Filled application form
Proof of citizenship
2 passport photographs
Your current passport
An already-stamped self-addressed envelope
Visa application
You can also apply for a visa at the consulate through its online application portal. These are some visas issued at the consulate:
Schengen visa for work and transit
Study visa
Work visa
Religious visa (for Catholics)
Tourism visa
Sport visa
Visa for visit to NATO-bases
Visa for visit to U.S military mission personnel
Citizenship certification
You can become an Italian citizen by descent or by marriage. Once you attain the qualification for citizenship, you should formally contact the consulate for citizenship processing and certification. The consulate also helps you to renounce your citizenship, if you wish to do so.
Registration 
All Italian citizens living in the areas of Kentucky, Michigan, Tennessee, Ohio, and Indiana should contact the consulate to register their presence in the U.S.
Notarial services
All other civil registrations such as birth, death, and marriage can be done at the consulate. Here are additional notarial services the location offers:
Power of attorney services
Will and testament ratification
Public act services
Authentication of other classes of certificates, including affidavits
An Easier Way to Contact The Italian Consulate in Detroit
Use DoNotPay to get in touch with hundreds of embassies across the world! The AI-powered personal assistant can help you save big on travel costs and reduce the risk of exposure to COVID-19 from in-person visits. To use DoNotPay, all you need to do is:
1. Type in "Contact Embassy" on DoNotPay.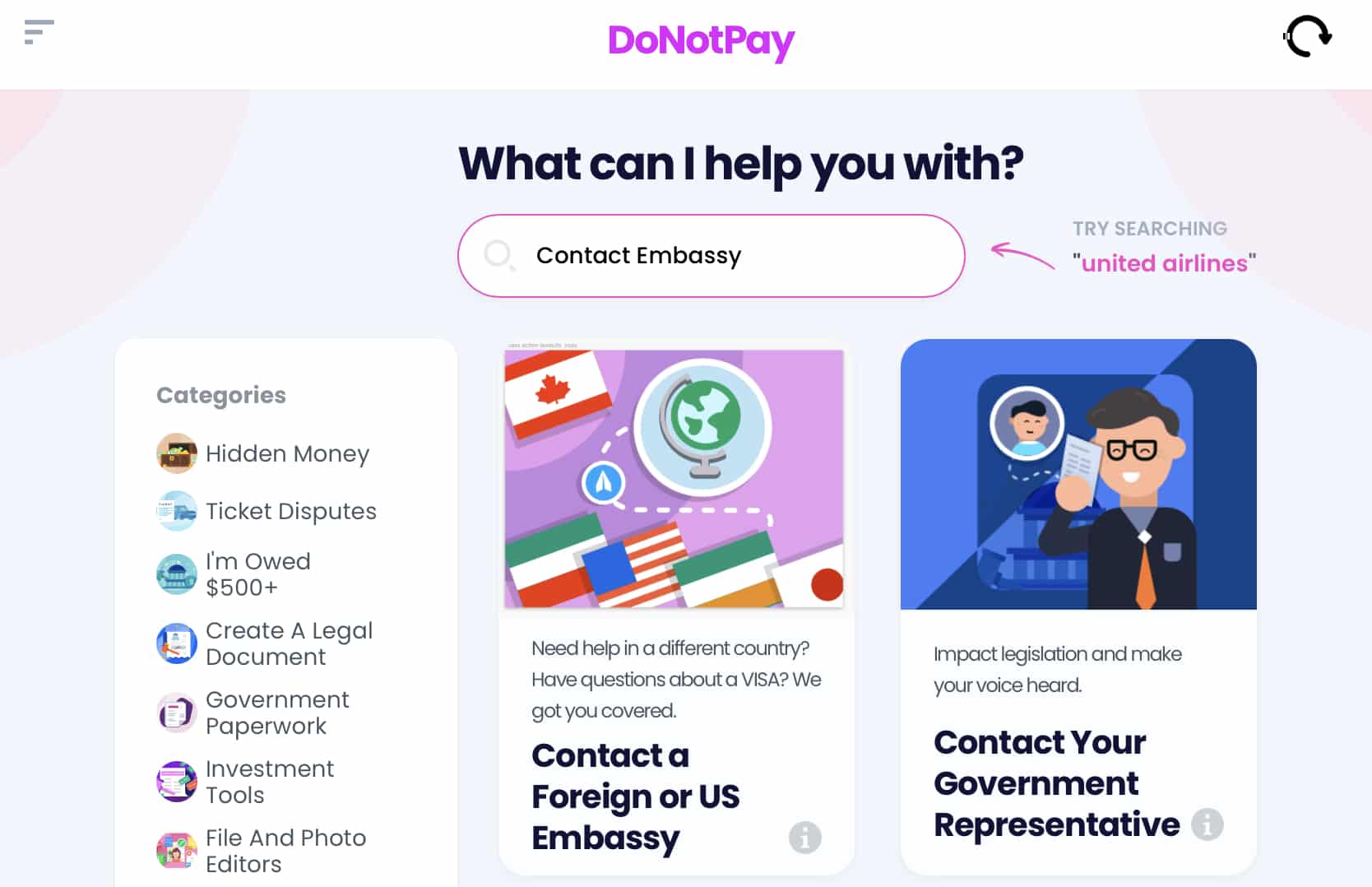 2. Select whether you want to contact an embassy/consulate in the U.S. or outside of the U.S.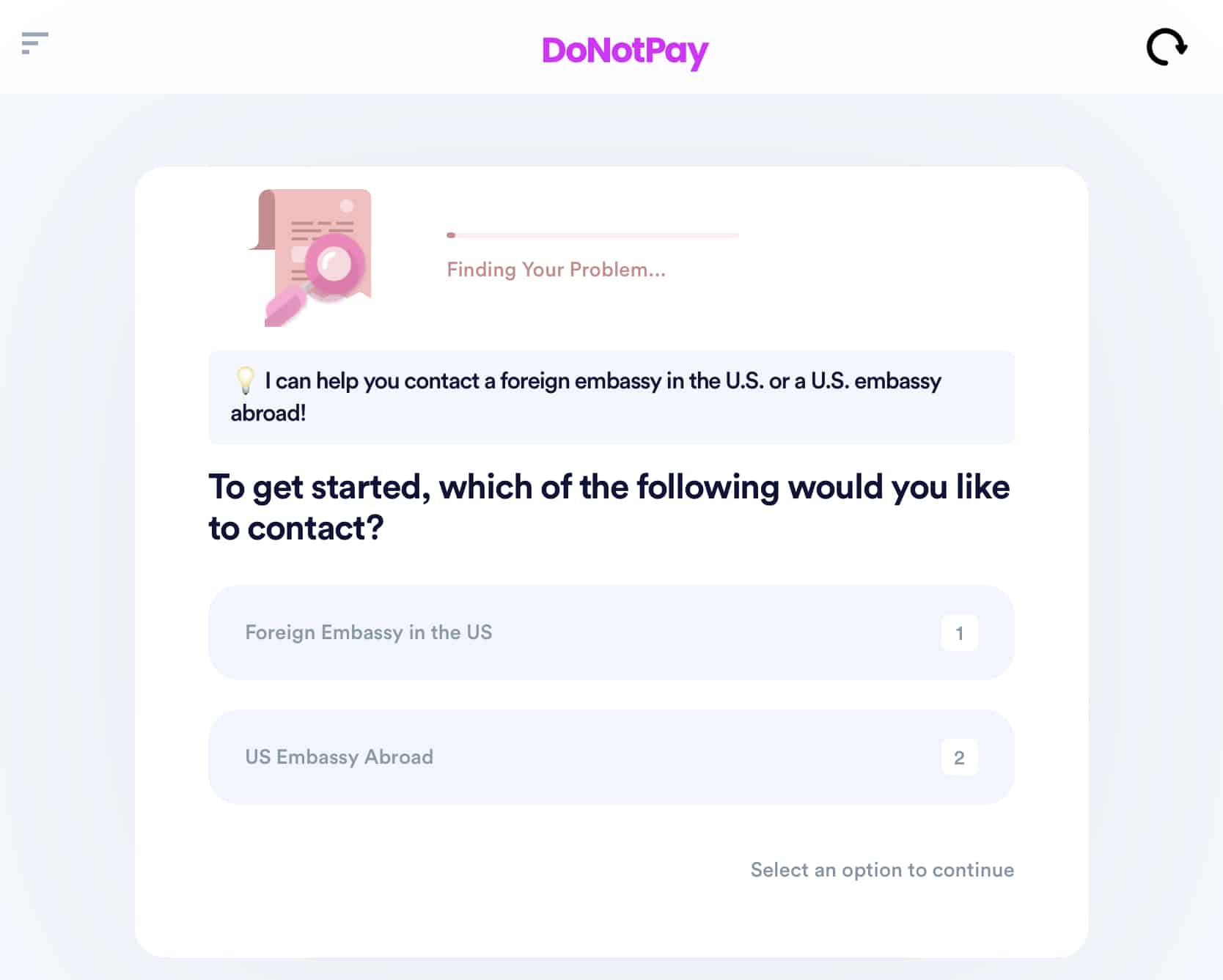 3. Describe your situation and what questions you have for the embassy/consulate.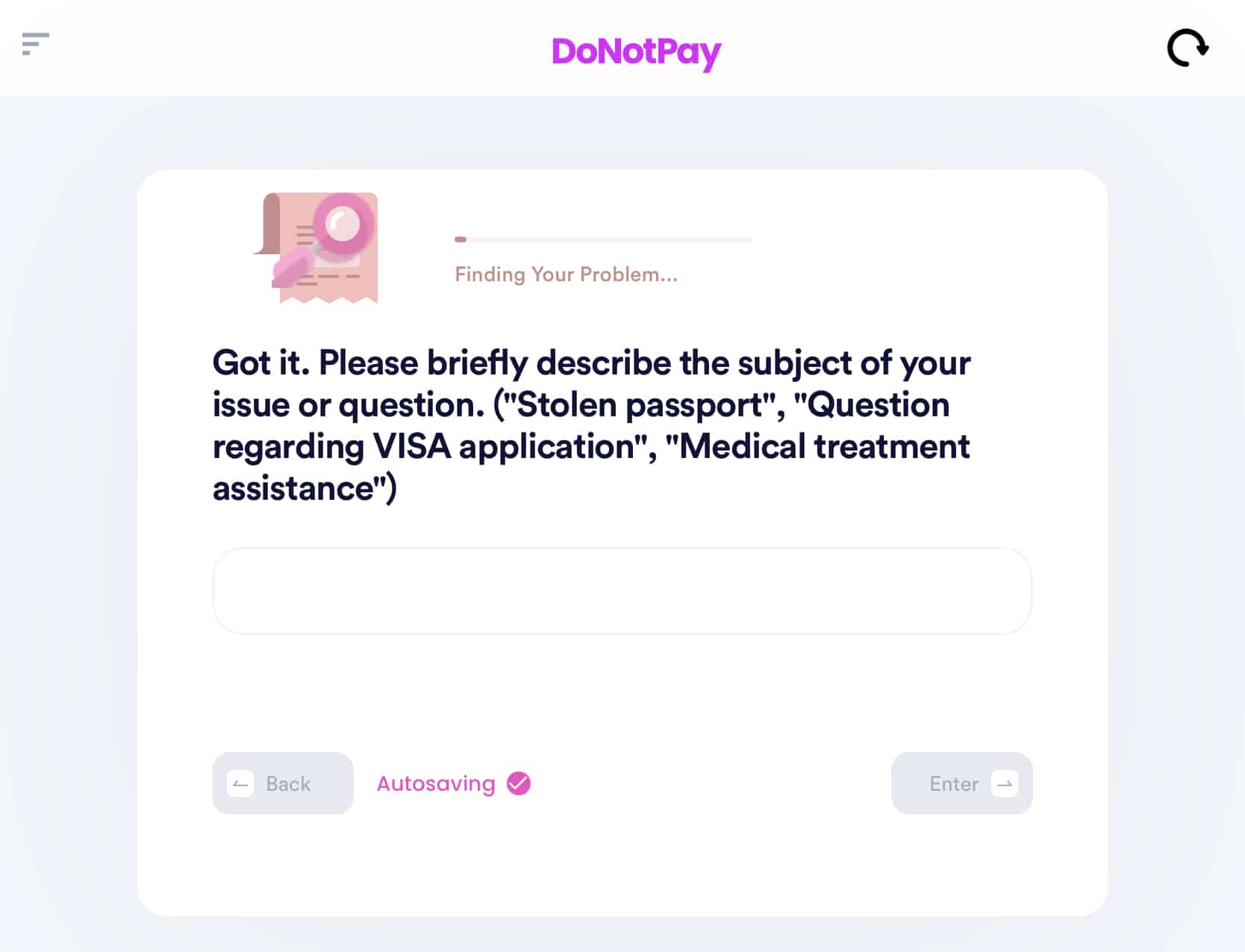 4. Tell DoNotPay which country you hope to reach!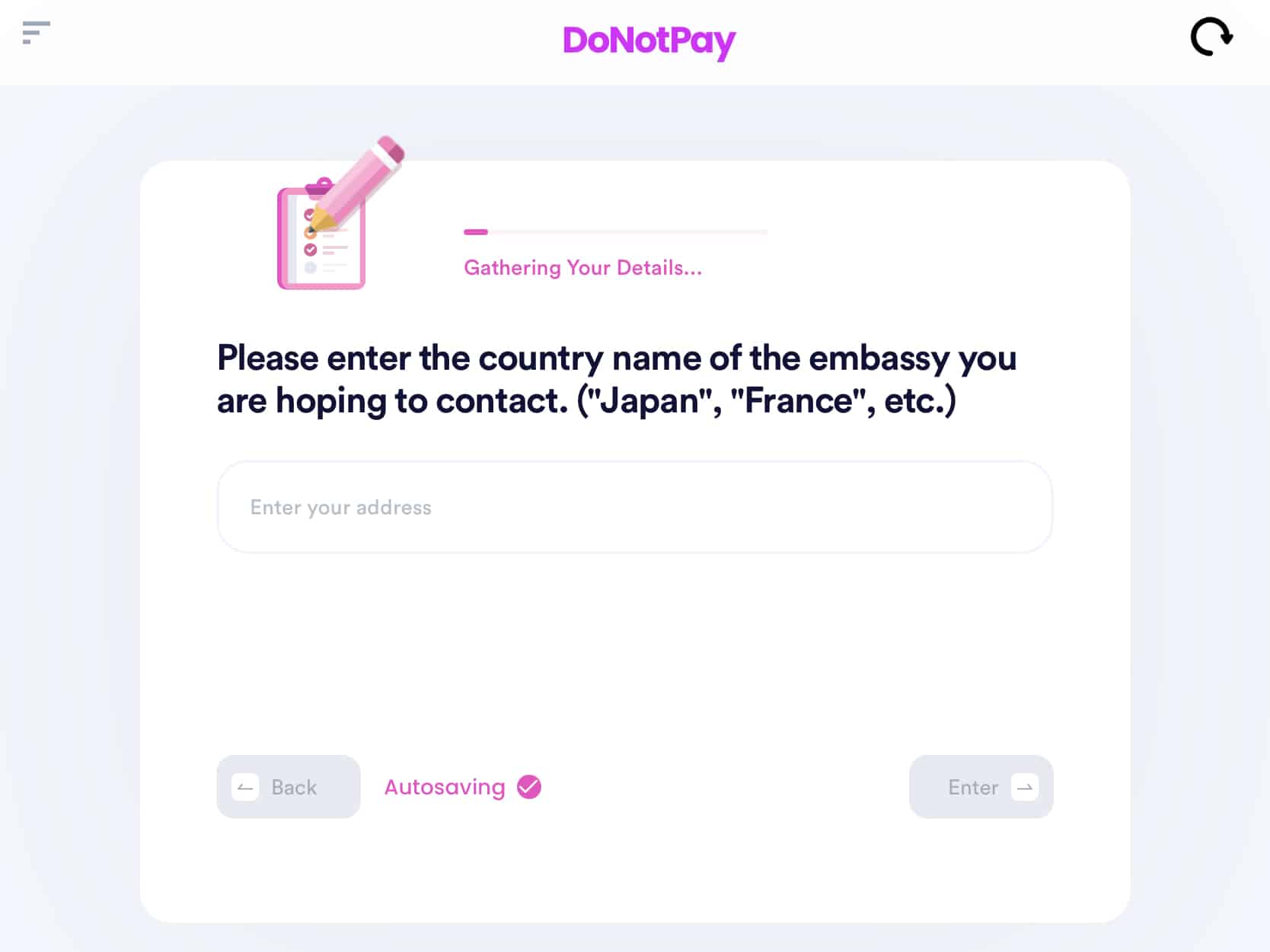 That's all you need to do! Once you press submit, let DoNotPay take care of everything for you. We'll write an email on your behalf and send it to the corresponding consulate. Expect to receive a response directly to your email!
DoNotPay Can Also Contact...