How to Contact the Israeli Consulate in Miami?
This article provides a comprehensive guide on how you can contact the Israeli Consulate in Miami if you have any requests or inquiries. It will also introduce a simple, fast, and easy way to contact any consulate or embassy in the United States using DoNotPay.
About the Israeli Consulate General in Miami
Israel has 10 representations in the United States. Its Embassy is located in Washington, D.C. Israel has consulates in the following states:
Atlanta
Boston
Chicago
Houston
Los Angeles
New York
Philadelphia
San Francisco
The Israeli Consulate in Miami has Jurisdiction over Florida and Puerto Rica. It is located in Downtown Miami, right next to Bayfront Park on the Miami South Channel. It is surrounded by many consulates of other countries such as Paraguay, Chile, and Estonia among others. Its exact address is
100 Biscayne Blvd #1800
Miami, Florida, 33132
United States of America
The following transit lines have routes that pass or stop near the Israeli Consulate in Miami:
Bus: 119, 120, 93, MIABIS, MIACOR
Subway: GREEN
Light Rail: Brickell
How to Contact the Israeli Consulate in Miami?
Address

100 North Biscayne Blvd, Suite 1800

Miami, Florida 33132

United States of America

Office Hours
Monday to Friday

9:30 AM – 12:30 PM

Note: office hours may vary, be sure to contact the consulate before your visit.

Telephone office hours:

Monday to Thursday: 2:00 PM – 4:00 PM

Friday: 12:30 PM – 2:00 PM

Phone Number
+1 (305) 925-9400
Email
info@miami.mfa.gov.il

consular.dep@miami.mfa.gov.il

concal.sec@miami.mfa.gov.il

Website
https://embassies.gov.il/miami/Pages/default.aspx
Social Media
Facebook
Fax
1 (305) 925-9444
Consul
Consul Eli Gil
Head of Mission
Lior Haiat
Special Announcement Regarding COVID-19 from the Israeli Consulate in Miami, Florida
Israelis
Fill out the entry declaration form found on the website of the consulate
Present a negative PCT COVID-19 test taken at least 72 hours before the departure of your flight. If you cannot present this document, you must contact the Ministry of Health
Non-Israelis
To apply for an entry permit to Israel, you must match a category in the attached chart
After matching, you must send an email to consular.dep@miami.mfa.gov.il with a PDF file of the application form, which is found on their website
These requests must be sent 10-15 business days before boarding your flight to Israel
Services Offered by the Israeli Consulate in Miami
You can apply for 7 types of visas at the Israeli Consulate:
Immigration Visa
A/1 Temporary Resident Visa: Given to a person eligible for immigration who has completed the exam process with a representative of the Jewish Agency and who has had their application approved by a representative at an Israeli mission.
A/2 Student Visa: This visa is given to those who want to study in Israel in institutions of the Jewish Agency. This visa is valid for one year with multiple entries. However, recipients of the student visa are not allowed to work in Israel
A/3 Clergy Visa: This visa is given to clergymen so that they can fulfill their clerical duties among communities in Israel. The Ministry of Interior is the only authority to grant this visa.
A/4 Visa for Spouses and Children: Given to the spouses and children of recipients of A/1 and A/2 visas
B/1 Work Visa: Given to those who have approved a stay in Israel for a limited period of time for work. It is solely granted with the approval of the Ministry of Interior
B/2 Visitor's Visa: Granted to those who wish to stay in Israel for a short period of time (visitors, tourists, those who have a business meeting…) The recipients of the B/2 visa are not permitted to work in Israel. This visa is valid for three months, and the duration for a single entry is determined by the Border officers.
The consulate of Israel in Miami only offers a limited amount of services as a branch of their parent embassy in Washington DC. Please contact the consulate to ensure whether or not the service you are requesting is provided.
How to Contact the Israeli Consulate General in Miami With DoNotPay in Minutes?
Processing delays and extended wait times are expected due to the ongoing COVID-19 pandemic, which may make it more difficult to contact the consulate.
Let the AI-powered robot lawyer, DoNotPay, do the work for you! All you have to do is follow these 4 simple steps:
1. Search "Contact Embassy" on DoNotPay and select the product.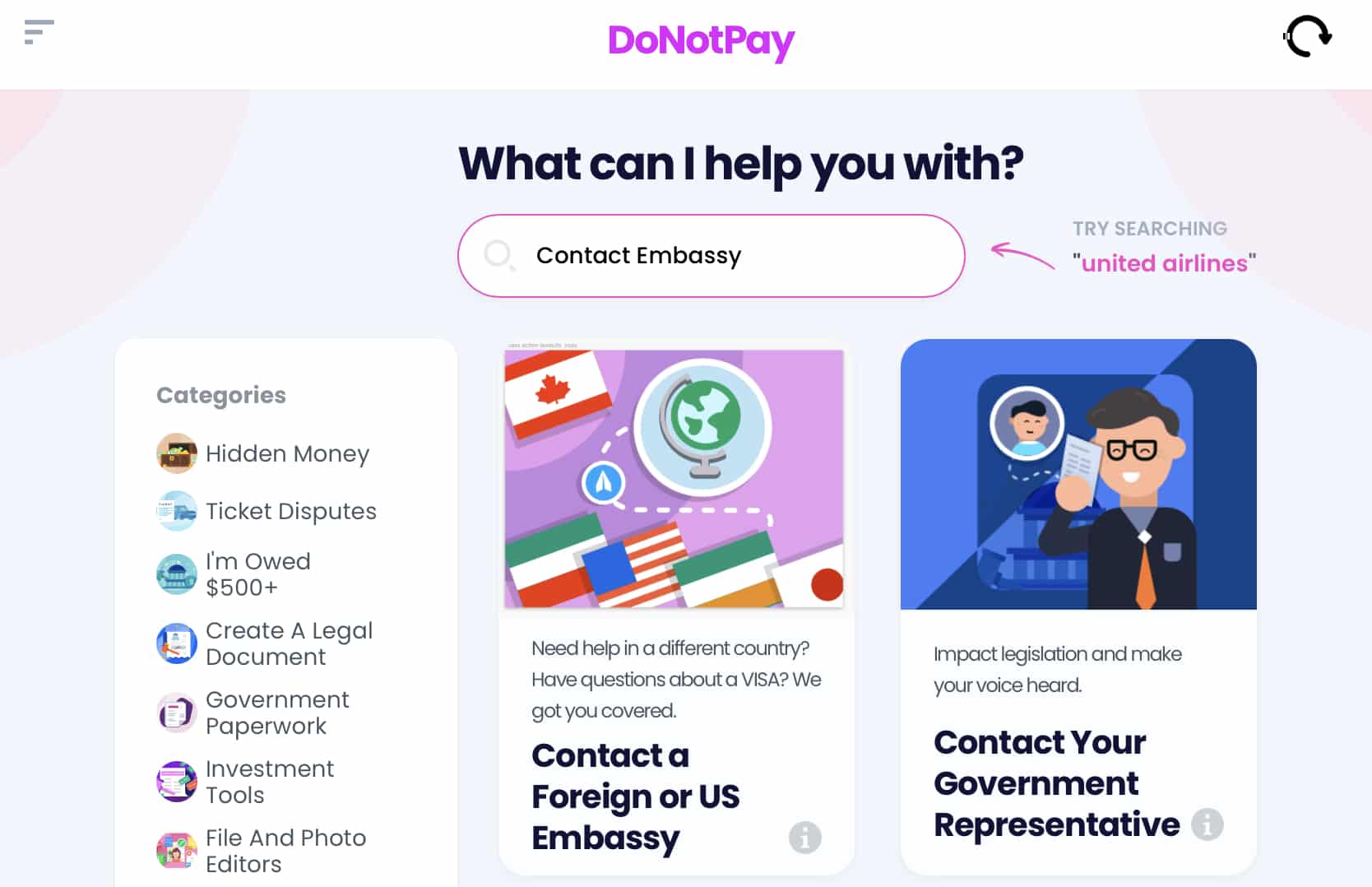 2. Choose the option "Foreign Consulate in the US".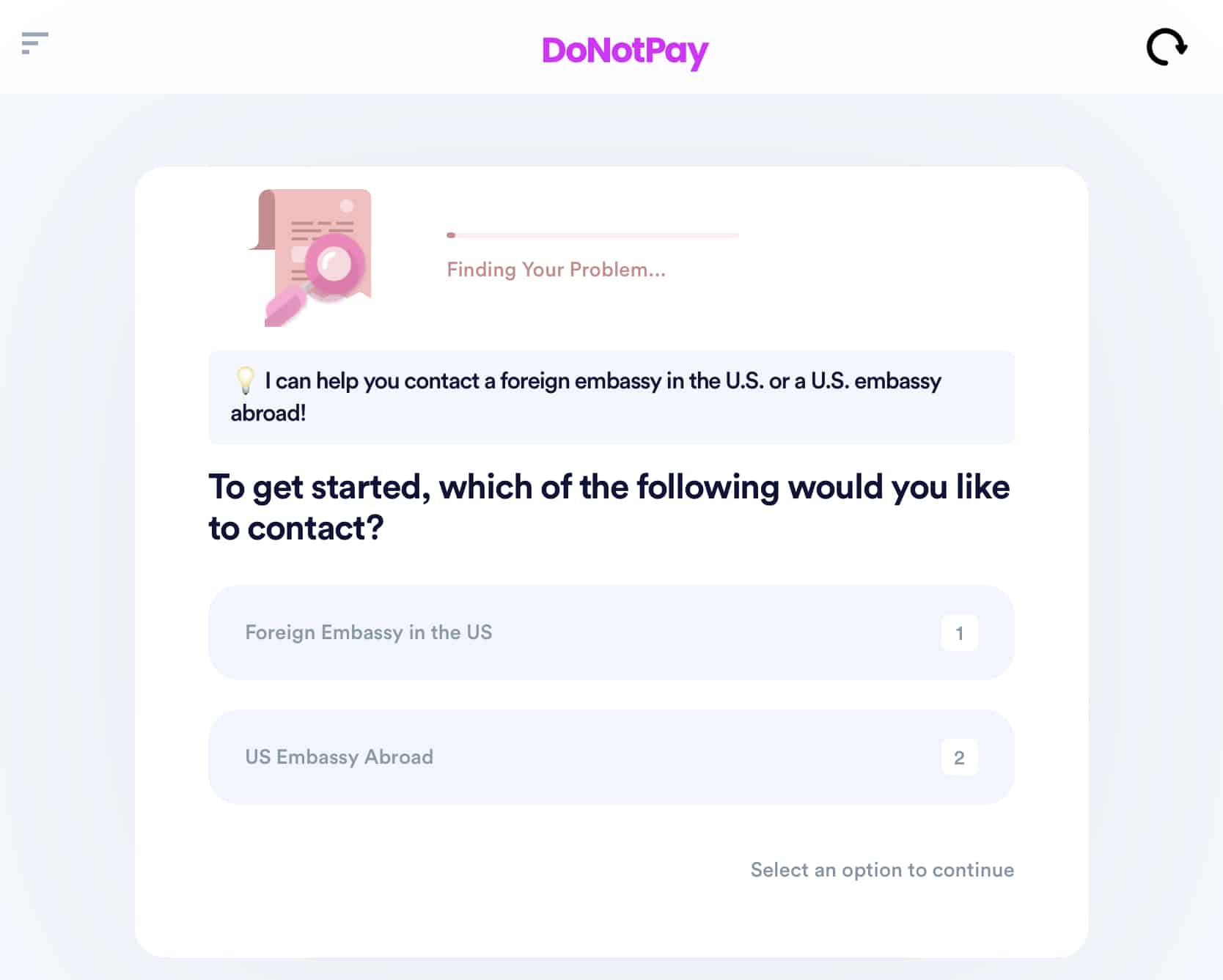 3. Briefly explain your inquiry or issue that you want to resolve.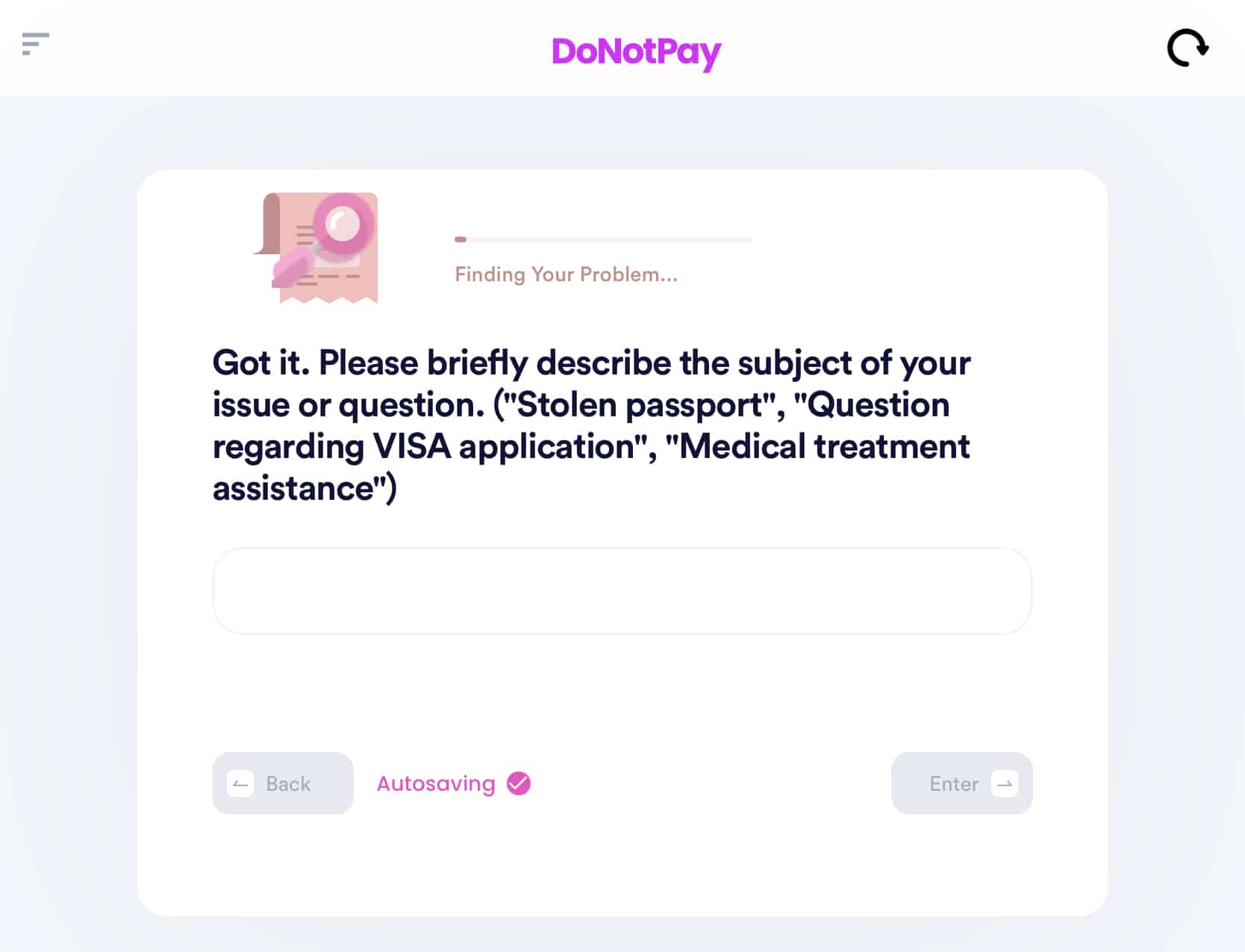 4. Type the City/Country of the consulate you wish to contact – in this case, type in "Israel".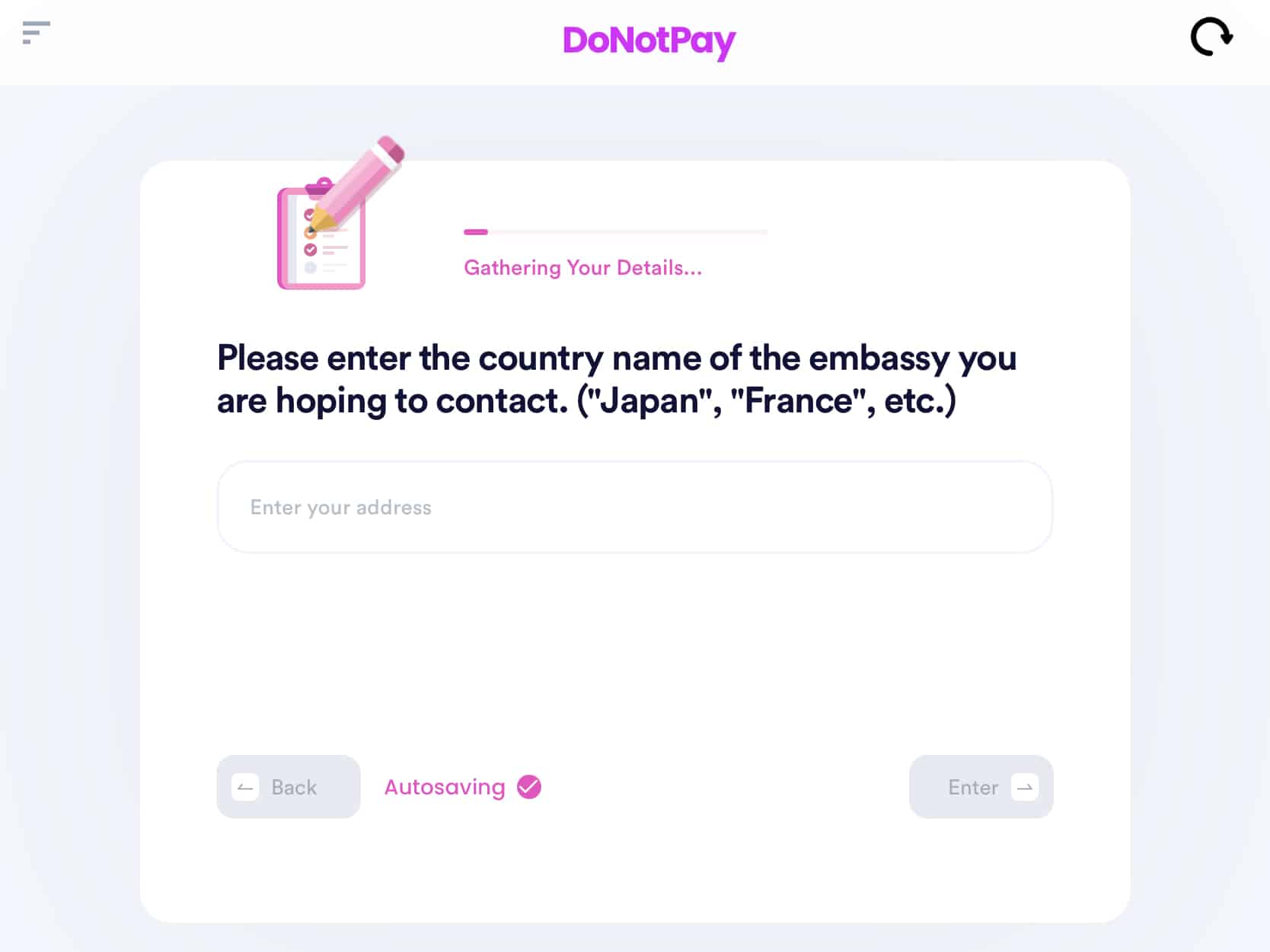 That is it! DoNotPay will contact you with them on your behalf, and you can expect a direct response from the Consulate of Italy to your issue by email.
DoNotPay also helps you contact: