Are Landlords Required to Do a PAT Test?
There are many things a landlord is required to do to maintain a rental unit in the UK. Sometimes it's hard to keep up with everything they're required to do. They're responsible for maintaining the safety of the rental and making sure repairs are done to keep the flat up to city standards. That being said,
If you're not sure what you're required to do as a landlord or want to know if your unit has been taken care of as a tenant, then DoNotPay can help. DoNotPay will help you figure out what is required for landlords to do in your area. Things may differ depending on where you live, but they'll help you generate a demand letter if necessary in your case.
Is Your Landlord Legally Required to Perform a Pat Test?
for landlords in the UK, but it is considered best practice, so your landlord will likely perform a PAT test anyway. Landlords do, however, have to make sure all electrical systems and appliances are safe. They are required to provide safe living conditions in each rental they own. 
What Exactly is a PAT Test?
, and it includes the inspection of electrical appliances to ensure they're safe. Even though most issues regarding portable appliances can be found through a simple visual, some issues do require further inspection of the appliance. If you find that an appliance in your household is unsafe, it's best to contact your landlord immediately for the proper repairs.
Which Items Should Be Tested?
Microwaves

Kettles/Coffee machines

Lamps

Vacuum Cleaners

Televisions

Stereos

Toasters
How Do You Contact Your Landlord for Repairs?
Contacting your landlord regarding repairs can be intimidating. Landlords aren't exactly known for being the friendliest people, so it's understandable if you're nervous about asking for a repair. It is important to do so if your health or safety is at risk though.
To contact your landlord for repairs:
Detail the problem and make sure they're responsible for the repair. You'll want your landlord to know exactly what the issue is and how it is affecting you and/or other members of your household.
Contact the landlord in writing. It's not uncommon for people to deny knowledge of a problem if something isn't in writing.
Send a demand letter to your landlord with a return receipt.
Demand a Pat Test With the Help of DoNotPay
If a PAT test needs to be performed on your unit, then DoNotPay can help get the job done. If your landlord refuses to perform this test, DoNotPay can generate a demand letter on your behalf to put legal pressure on your landlord. If they still refuse, you may be able to take legal action.
DoNotPay is here to guide you through it and file your disputes on your behalf. Our Landlord Protection product can help you:
Get back your security deposits
Learn about your state's eviction laws and what protections apply in your case
Resolve disputes regarding repairs with your landlord
Resolve disputes with roommates by filing demand letters or going through small claims court
Break your lease early
If you want to send a demand letter but don't know where to start, DoNotPay has you covered in 4 easy steps:
1. Search for and open the Landlord Protection product on DoNotPay.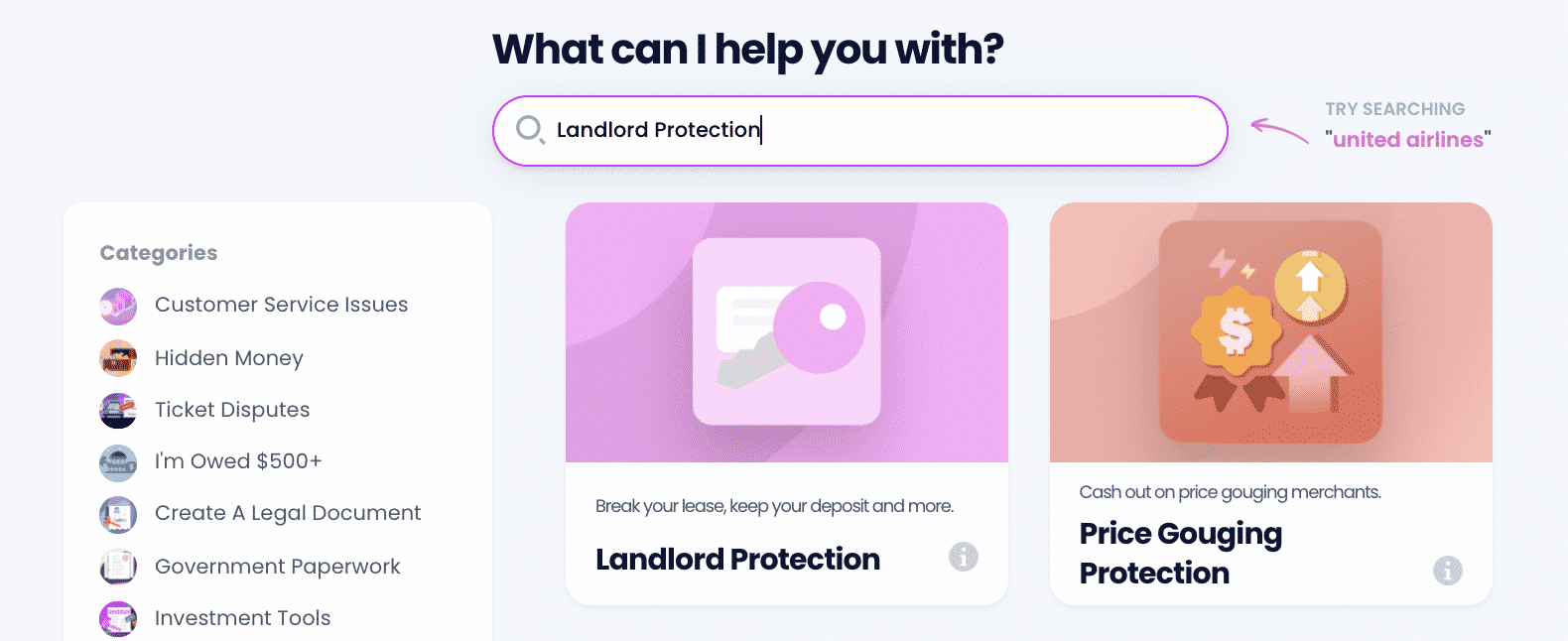 2. Select which issue applies to you.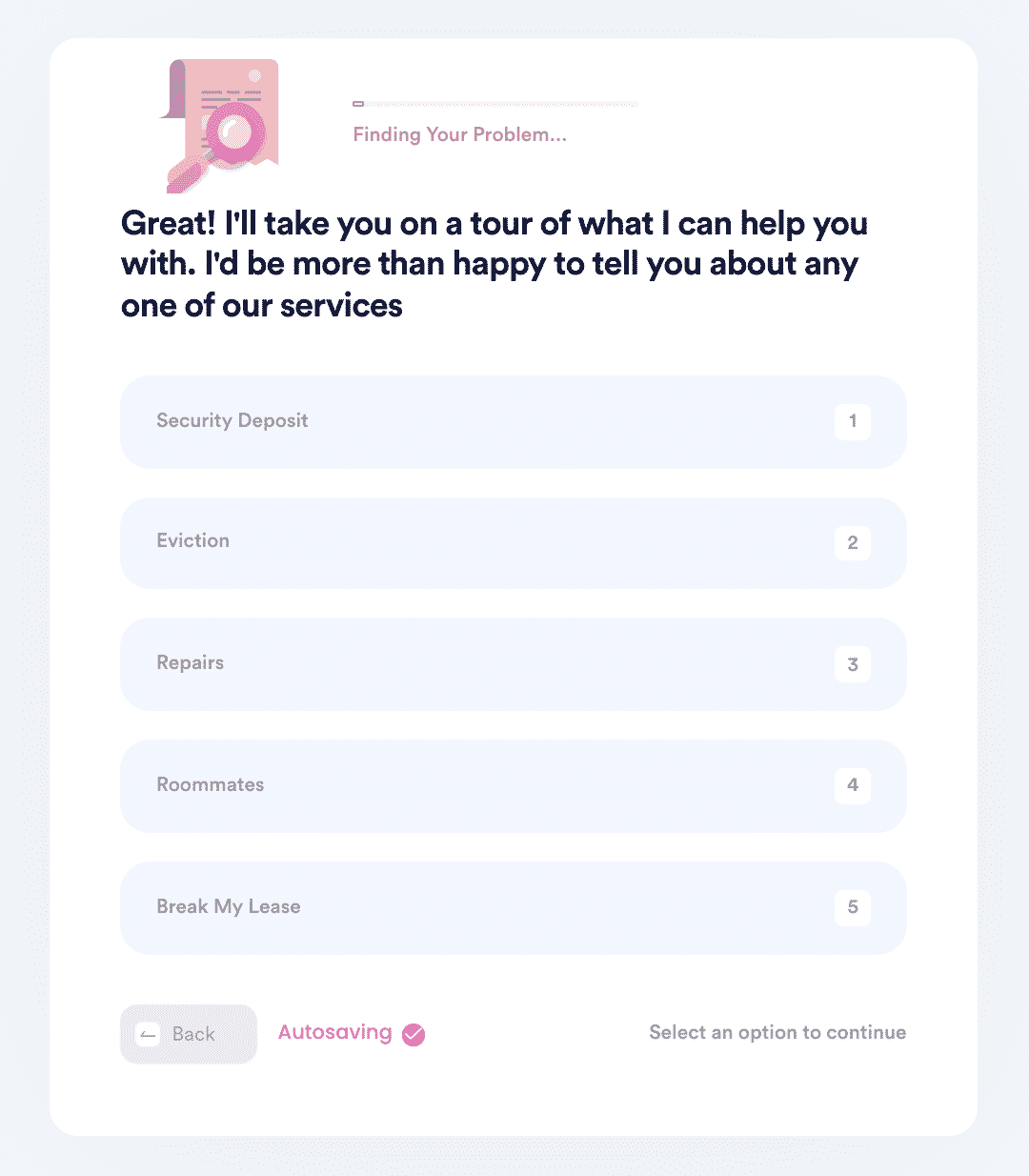 3. Answer a simple set of questions so our chatbot can collect the necessary information to create your demand letter.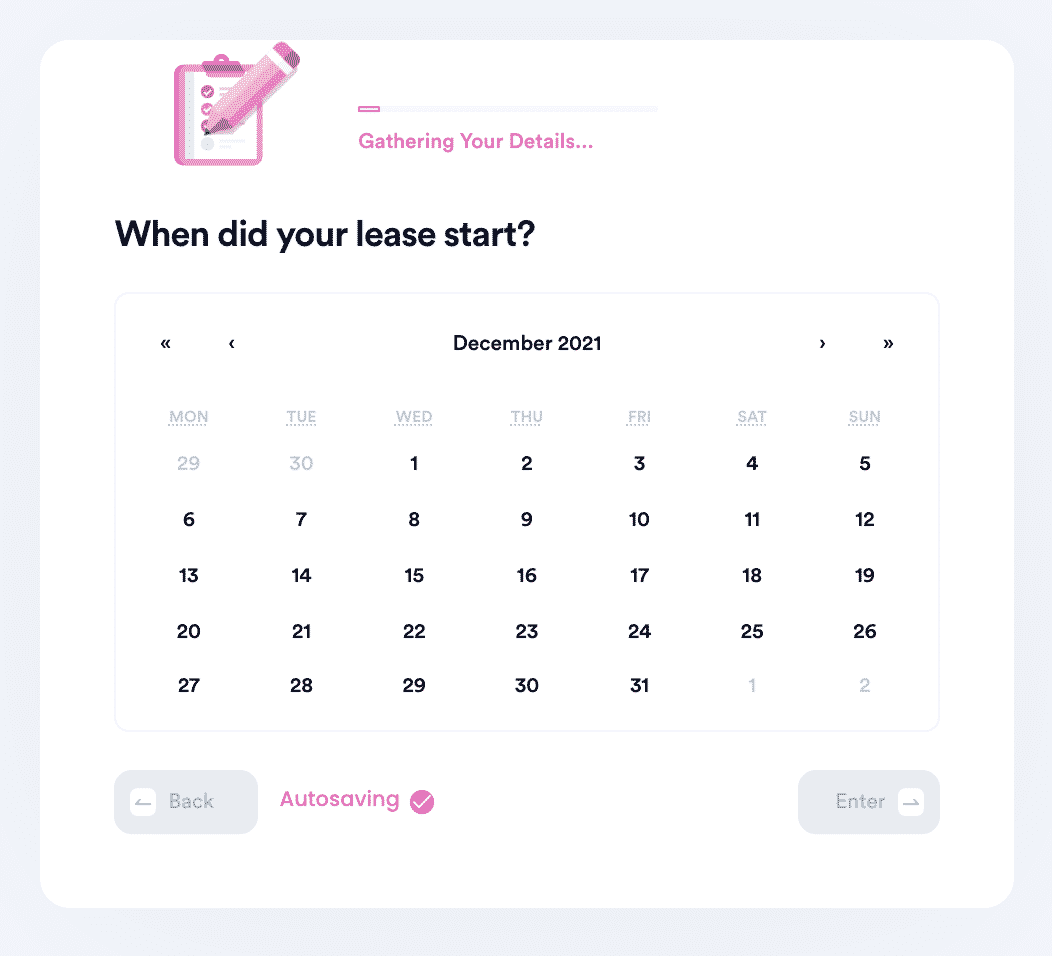 4. Choose whether you want DoNotPay to send the demand letter to your landlord or roommate on your behalf. If you already tried sending a demand letter and it didn't work, we can help you start the small claims court process.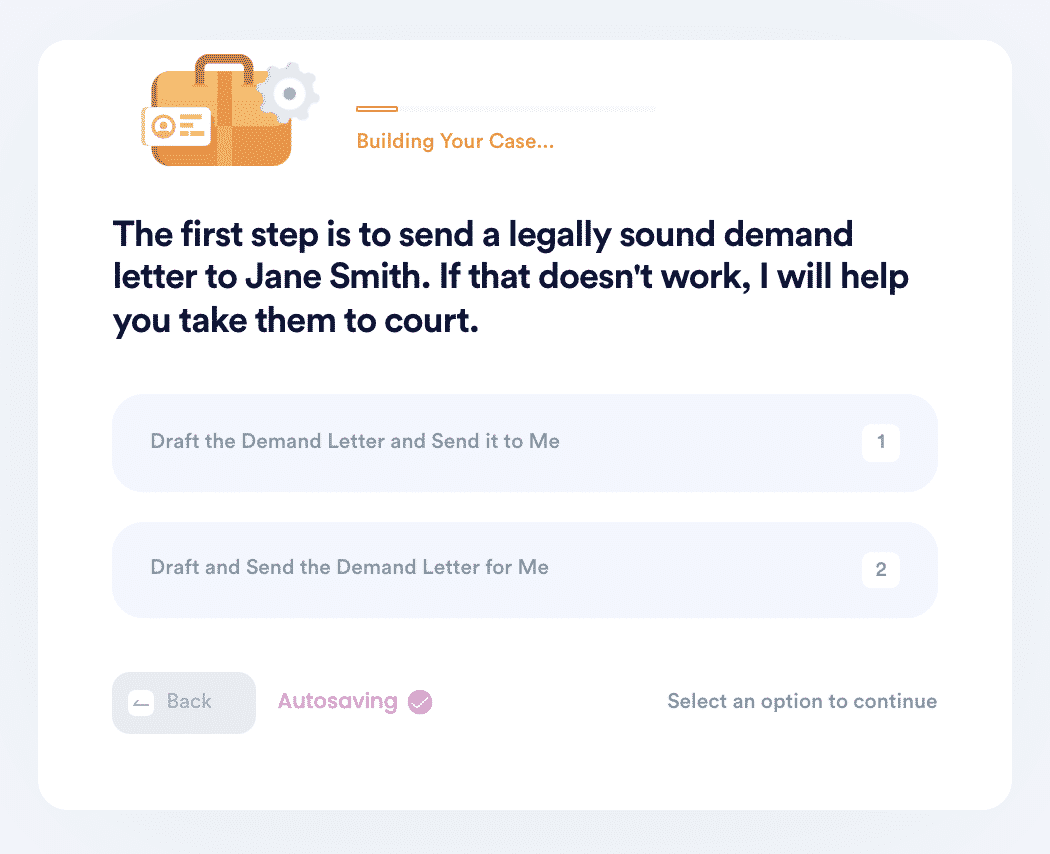 And that's it! You should hear back from your landlord directly once your demands are sent.
DoNotPay Can Answer All Your Landlord Questions

Do you have another question about landlord protection in the UK that you need to be answered? DoNotPay has your back.
They can tell you:
What Else Can DoNotPay Do?
DoNotPay can do almost anything you can think of! Whether you need help with a legal issue or everyday problem, DoNotPay is there to help. Just a few things they can do include helping you take someone to small claims court, finding missing money, and notarizing any document. Subscribe to DoNotPay today to protect your tenant rights and fight back today!