Answered—How Does Iowa Jury Duty Work?
Responding to jury duty is important—it's what makes the U.S. judicial system work. Still, when you receive an Iowa jury duty summons, your first thought is what a nuisance that is. It's a compulsory duty you need to prepare for—you have to clear out your schedule, which includes taking time off work.
The worst part is you can't skip it. If you do, you'll face penalties, the extent of which depends on individual state laws. In this article, we'll show you how Iowa jury duty works and how you can inform your employer about it with ease if you .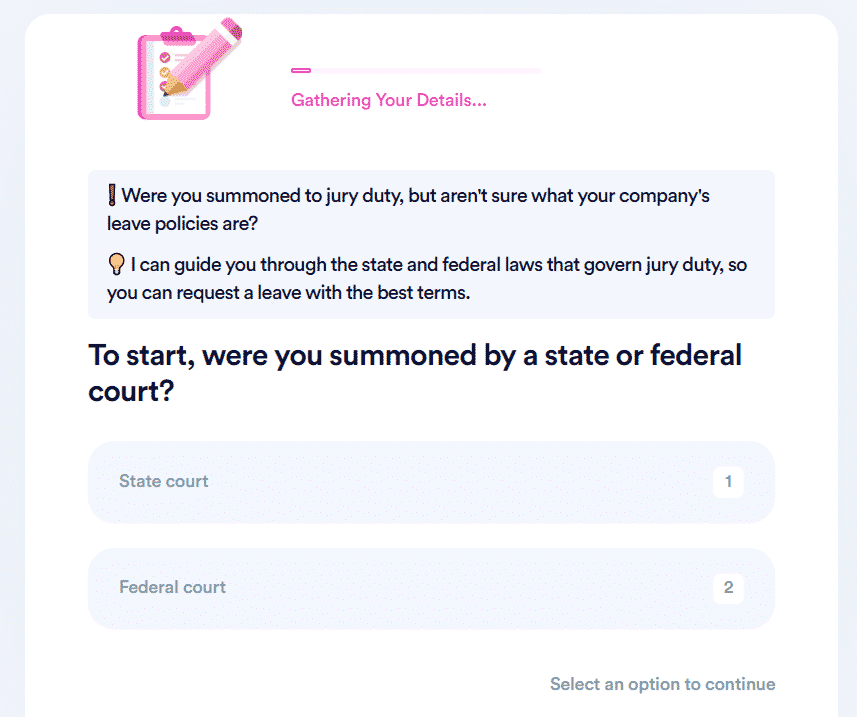 Who Can Serve Iowa Jury Duty?
State court clerks use a database of all available people for jury duty in Iowa, which they update every year. During the selection, clerks use voter registration and DMV lists to get personal details. Then, they narrow it down to people who are eligible to serve.
While federal jury duty has its own rules, Iowan state courts use the following eligibility requirements:
Being at least 18 years old
Having a U.S. citizenship
Understanding spoken, written, or manually signed English
Having the ability to understand and evaluate information in a way that makes you capable of providing adequate juror service
If you fulfill all of the above, you may receive a summons. Since the selection is random, you may keep getting called, but you can avoid additional duties if you have been a part of a grand or petit jury in the previous two years.
How To Get Out of Jury Duty in Iowa
You can be exempt from jury duty only if you:
Are in the daily care of a child
Have a physical or mental disability diagnosed by a physician
Demonstrate:

Hardship
Public necessity
Extreme inconvenience
Military exemption varies between counties. For instance, jury duty in Polk County, Iowa, allows exemptions to members of armed services.
If you have a valid reason for being excused, you need to submit a formal letter to request an exemption, and the judge must agree to it.
What Happens if You Miss Jury Duty in Iowa?
If the judge doesn't accept your request for not attending, the Iowa jury duty law requires you to show up. If you don't get approval and fail to appear, the judge may charge you with contempt of court, resulting in a penalty of a $100 fine, three days in jail, or both.
How To Complete Your Jury Duty in Iowa
Getting a summons doesn't mean you'll be a member of the jury. It only means you have to go to the court, where you must go through a selection process to show if you can provide a satisfactory contribution.
Iowa jury duty consists of the following:
Appearing in court on the date given in the summons
Answering questions from lawyers to check if there's any conflict of interest
Showing up in court for every proceeding
Giving an unbiased and fair verdict
Bear in mind that there's a jury duty dress code in Iowa to which you will have to adhere.
Jury Duty Pay in Iowa
Jurors receive money for their service. The amount you receive depends on whether you serve in a state or federal court, as seen in the table below:
| Type of Court | Pay per Day | Travel Reimbursement per Mile |
| --- | --- | --- |
| State courts | $30 | $0.54 |
| Federal courts | $50 ($60 if it lasts longer) | $0 |
How To Request a Jury Duty Leave With DoNotPay
If you turn in a formal leave request letter, the Iowa jury duty law protects you from being demoted, fired, or threatened by your employer.
DoNotPay can generate your jury duty leave request letter in no time using the information you provide. All you need to do is:
Choose the Request Jury Duty Leave tool
Answer a few questions
Upload a photo of your jury summons
Specify if you want to send a letter yourself or let us do it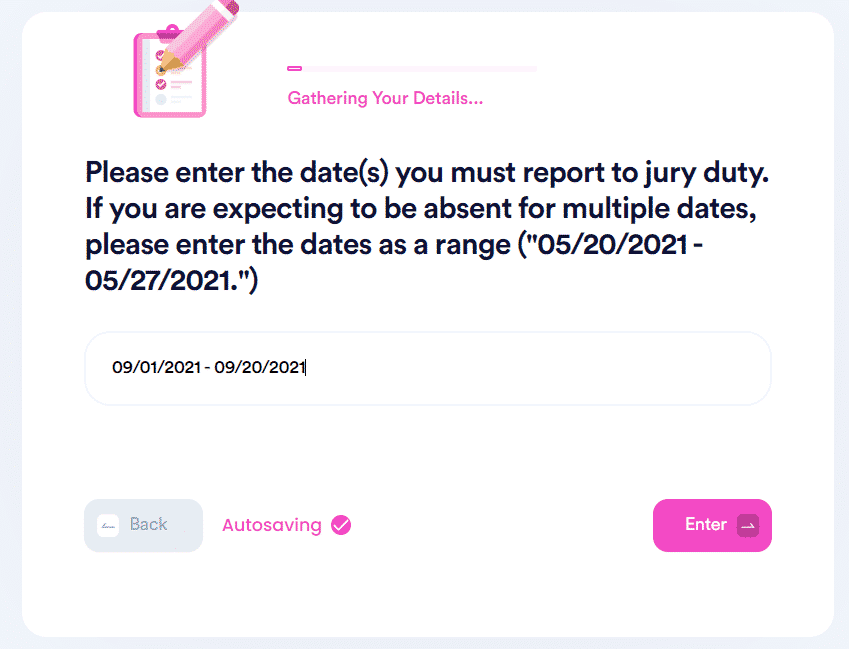 Solved Your Issue? Check Out More of Our Product Range
DoNotPay's forte is its versatility—you can use the app to resolve any problem of legal or bureaucratic nature!
As soon as you subscribe to our platform, you'll be able to:
Our App Helps You Both Save and Earn Money
Want to get more familiar with our extensive product range? Check out how, for one low monthly fee, we can help you both save and earn money by: