How to Sign Up for an Inventor Free Trial With a Virtual Credit Card

Inventor CAD software helps you work efficiently. Use the built-in collaboration tools to share feedback and make the full design-to-manufacturing process go much more smoothly. You can even give the Autodesk  a chance to ensure it's the right program for your business.
Work with DoNotPay first to set up a virtual credit card and ensure you won't get charged for this trial period.
Are There Free Trial Details From Inventor
Yes, Inventor offers a free trial. In fact, it works for a full 30 days, which is a worthwhile amount of time to truly let you work with the program and discover its many benefits. You just need to be sure your computer meets the system requirements before you attempt to download it.
System Requirements
There are numerous system requirements your computer needs to meet in order to run Inventor. Everything from the overall operating system to the memory, disk space and even spreadsheet program needs careful consideration. You must have:
Windows 10 or newer
A CPU with a minimum of 2.5 GHz
A minimum of 16 GB RAM  for part assemblies under 500, 32 GB RAM for more
40 GB of disk space
A minimum graphics card of 1 GB GPU with 29 GB/S Bandwidth and DirectX 11 compliant (4 GB GPU with 106 GB/S Bandwidth is recommended.)
A minimum display resolution of 1280 x 1024
Microsoft Excel 2016 or newer that is fully installed and paid for
If you're managing larger assemblies with 1,000 parts or more, the minimums will not suffice and you will need far better graphics and memory.
The Automatic Renewal Process From Free Trial to Monthly Membership
Click "Download Free Trial" and you will be taken to a page that inquires how you will be using this software. Is it for:
Business
Education
A File Viewer
If you select file viewer, you get to see files for free. If you select education, you will be directed to free educational materials. Selecting "Business" is the only way you get the option to click "Next" and sign up for your free trial. You will then need to either create an account or sign in with the one you have. 
Inventor is not the only product Autodesk offers like a free trial. Some others include Inventor Tolerance Analysis, AutoCAD, and Fusion 360. Each one has a different renewal process. For some, you only need to download the free trial and use it for the 30-day duration. You won't be charged. For others, you may need your card on file that will then get charged once the trial period ends.
Let DoNotPay Help You Avoid Inventor's Automatic Renewal "With Their Virtual Credit Card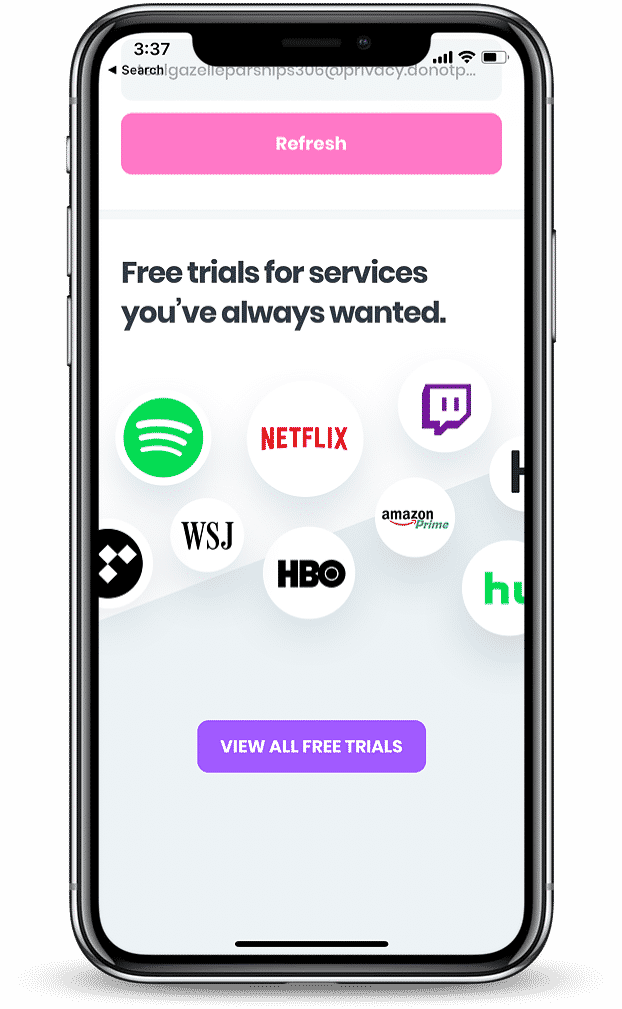 If the trial requires credit card information, you can utilize DoNotPay's virtual credit card. This allows you to receive a generated card number and associated details to use in place of your own. Because there are no funds available, you won't actually be able to get charged once the trial period is up.
Free virtual credit cards provide several benefits:
They're free to use.
They generate a random, but authentic number.
They are not linked to your bank account or email.
They cannot be charged or overdrawn.
Costs Associated with Inventor Software
Because an  won't last forever, it's wise to know the costs associated with the software. You'll be charged:
$275  - Paying monthly
$2,190 - Paying annually
$6,240 - Paying every 3 years
How Can I Pay
Autodesk allows you to pay for Inventor in several ways. Use your debit card, credit card, direct debit from a bank, or PayPal. 
Can I Access Inventor on More Than One Computer
You are able to download Inventor to 3 different computers or devices. You need to be aware, though, that three different people will not be able to sign in at once. Only the authorized account holder that signed up for the software can sign in and use Inventor, on one device at a time.
More About the Other Inventor Products
The overall software of Inventor is not the only product available. There are different variations as well that allow for more specific design options. You can purchase:
| | |
| --- | --- |
| SOFTWARE | DESIGN OPTIONS |
| Inventor CAM | Simplifies the machining workflow |
| Inventor Nastran | Necessary for Finite Element Analysis (FEA) |
| Inventor Nesting | Compare nesting studies to optimize efficiency. |
| Inventor Tolerance Analysis | Verifies manufacturing tolerances and analyzes results |
Do They Have Free Trials
Yes, these other products by Inventor, as well as others in the Autodesk family, have free trial options available to businesses. You can also view free documents pertaining to them.
How Do These Charges Show on My Bank Statement
Autodesk is the overall company that offers the Inventor product and similar options. You may notice Autodesk, Inc. or ADSK on your statement. 
Work With DoNotPay on Other Tasks

DoNotPay handles far more tasks than helping you avoid charges on trials. We will help you:
as well as assist you with any additional services you may require now or in the future.