Invention Assignment Agreement—Learn Why It Is Important and How To Create It

Intellectual property can be valuable, and keeping it is a priority for any company that wishes to be prosperous. The primary purpose of an invention assignment agreement is to protect the company's rights to an invention an employee created during their employment.
If you need help writing a contract such as this one, DoNotPay has an array of guides to help you get started. We can show you what you need to include in an invention assignment agreement and help you create numerous other legal documents within minutes.
What Is an Invention Assignment Agreement?
An invention assignment agreement ensures that any inventions created by employees on company time and at the company's expense remain in possession of the company. It is an agreement between an individual contractor or an employee and a company.
All companies, including startups, should utilize this agreement if they want to keep their intellectual property. These agreements mostly work in favor of the employer since they are supposed to protect the interest of the company and not that of individual employees.
Bear in mind that companies can't take credit for employees' inventions from before they joined the company. There should be a separate clause in the agreement protecting the employee in such situations.
Employee inventions that are not connected to the line of work of the employer are also not up for grabs by the employer—e.g., a software company cannot claim an employee's T-shirt design as their own.
The inventions you can protect with an invention assignment agreement include:
Copyrights
Trademarks
Trade secrets
Patents
The Main Elements of an Invention Assignment Agreement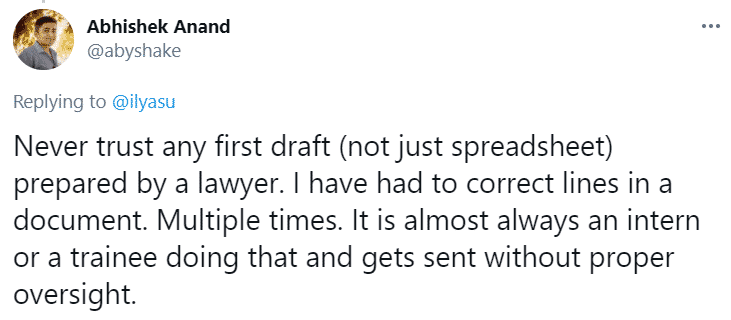 You can find various invention assignment agreement templates online, but since most of them are inaccurate or too general, you are better off drafting this agreement yourself. We narrowed down the essential elements of this contract, which can be adjusted to your business needs or state laws:
Names of all parties involved
The effective date and term of the agreement
Disclosure of all inventions
Clear definition of included and excluded inventions
A list of prior inventions of the employee
Written records of all inventions created during the employment
Confidentiality, non-infringement, non-disclosure, and similar clauses
Notification to other parties
Return of company property
General provisions
Acknowledgment of the terms and signatures from all parties
Is an Invention Assignment Agreement Legally Binding?

Invention assignment agreements are generally enforceable, with some exceptions. California, Delaware, Illinois, Kansas, Minnesota, North Carolina, Utah, and Washington state laws impose certain restrictions to protect employees. The restrictions help the employees keep their inventions if they created them independently without using any company resources.
An invention assignment agreement can be unenforceable if:
Employer doesn't provide written notice of the state's restriction to the employer's rights of obtaining assignments of inventions (California, Washington, Kansas, Minnesota, and Illinois)
Assignment is procured by fraud
Assignment is grossly unfair or unconscionable
Employer waits too long to enforce it
Employee signed the agreement after the company hired them
Documents Similar to the Invention Assignment Agreement

If you're still learning about the invention assignment agreement, then you might be confused by all the nomenclature surrounding it. Other names for this document are:
Employee invention agreement
Contractor invention agreement
Invention rights agreement
There are similar documents that aren't quite the same, but they serve a similar purpose. For example:
An IP assignment agreement covers all intellectual property, including inventions, but also artwork, logos, software, designs, and brand names
An assignment agreement (i.e., contract agreement) is a document that allows the assignment, or passing, of contractual obligations related to intellectual property (including inventions) between two or more parties while safeguarding their legal integrities
The documents mentioned here don't need to be notarized to be valid.
DoNotPay Can Help You Draw Up a Plethora of Legal Documents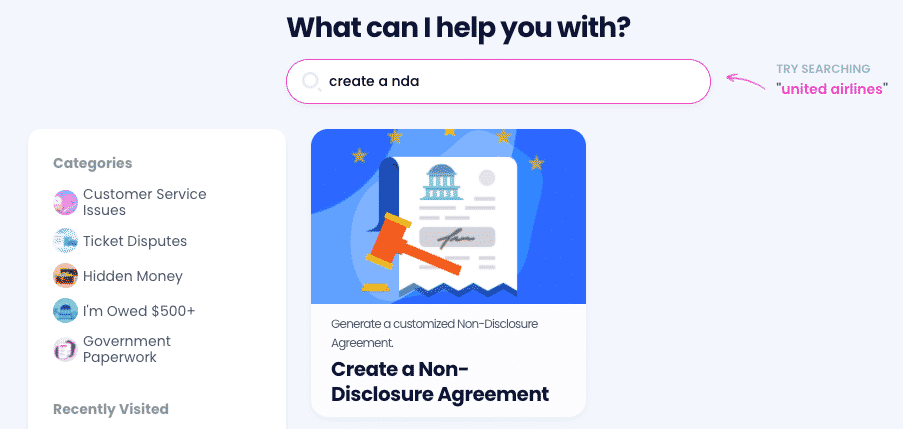 DoNotPay is here to help you save loads of money you'd otherwise spend on lawyers for drawing up documents. Not only do we provide useful tips on drafting countless documents, but we also draft many contracts in your stead! If you sign up for DoNotPay, you can create the agreement you need in only four steps:
Log in to your DoNotPay account
Enter the name of the document you wish to create
Answer the questions from our chatbot to personalize the document
Print the agreement and add your signature
Here's a list of the most popular documents you can create in several minutes using our app:
If you need to get a notary stamp and signature on a document, you can use our Notarize Any Document feature and kill two birds with one stone.
DoNotPay Has the Most Convenient Solution to Most of Your Problems
Whether you want to cancel subscriptions, request refunds for services, purchased items, or late delivery, or enjoy free trials without being charged, DoNotPay has a product for you.
We strive to help you users solve their issues as quickly and effortlessly as possible. With us, you can enter various raffles and sweepstakes, claim warranties or insurance, report copyright infringement, and reduce your property taxes in less than five minutes.
Protect Your Privacy With DoNotPay
Protecting your privacy can be challenging nowadays since most platforms require your phone number and email address upon registration. DoNotPay is here to ensure your personal info stays as secure as possible. Choose our Burner Phone product to register for services without phone verification or our virtual credit card if you want to use a randomly generated email address and payment details.
By using a fake phone number and email address, you can also avoid receiving annoying spam emails, text messages, and shady robocalls. DoNotPay can even make correspondence with inmates safer. If you don't feel comfortable sharing your address with an inmate, DoNotPay can receive the letters for you, scan them, and forward them to you risk-free.