International Trademark Registration Explained
Do you own an online business or want to expand your small business worldwide? The U.S. trademark registration cannot protect your trademark in foreign countries. You will need to apply for international trademark protection.
This guide will help you understand how international trademark registration works.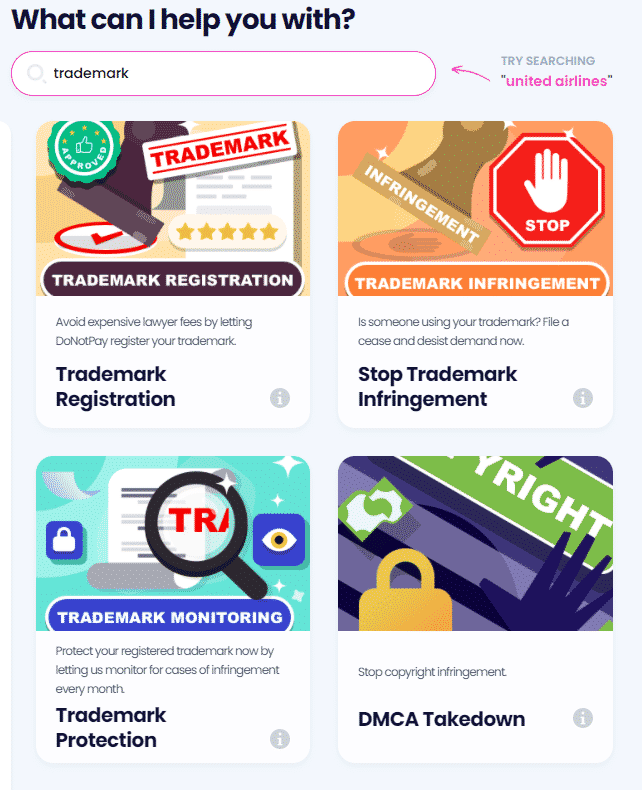 What Is the Madrid International Trademark Registration?
Applying for international trademark registration in each country individually would require too much effort. Luckily, the Madrid System makes the process easier.
The Madrid System—also known as the Madrid Protocol—provides a convenient and economical solution for the international registration of trademarks.
The U.S. and other countries, like the U.K., didn't join the initial Madrid Agreement in 1891 since they perceived it as flawed, but they did sign the Madrid Protocol in 1989, which created a single filing system for multiple nations.
The Madrid System is managed by the International Bureau of the World Intellectual Property Organization (WIPO).
Although WIPO can facilitate international trademark registration, it doesn't guarantee that all countries will register your mark. Each country that you choose to include in your application has the right to grant or reject the protection of your mark.
Who Can Use the Madrid System?
Citizens can only apply for trademark registration in countries that have the same treaty membership. The U.S. is a member of the Madrid Protocol, which means you can seek trademark protection in countries that are members of the Madrid Union.
How To Register Your Trademark Internationally
It is not mandatory to register your trademark in the U.S. or internationally—but deciding not to register can leave your mark vulnerable to exploitation.
International registration of trademarks for Americans is done using the USPTO's Trademark Electronic Application System International (TEASi). To file an international trademark application with the USPTO, you must:
Have a USPTO-registered U.S. trademark
Be a U.S. citizen or permanent resident
Have a business entity in the United States—for non-residents
List the same mark and owner as stated in your U.S. registration
List the same (or fewer) goods or services in the international application as in your national registration
To file your application, you will need to:
Log in to your USPTO's website account
Submit the application using the TEASi application form
In your application, you must specify at least one country—that is a member of the Madrid Protocol—where you want to extend your trademark protection. The USPTO international certification cost is $100 per trademark class.
What if You Don't Have a Registered U.S Trademark?
If you don't have a U.S. registered trademark, you should first file for federal protection with the USPTO. Before filing your application, conduct a USPTO search to ensure no one else is using the same or a similar mark. This will help you avoid trademark infringement or the rejection of your application. The trademark protection law only allows similar marks if they are associated with different trademark classes.
If your mark is available for registration, proceed to the USPTO official website and use one of these trademark application forms:
TEAS Plus ($250 for every trademark class)
TEAS Standard ($350 per trademark class)
The TEAS Standard form allows you to add custom descriptions of your goods or services. With TEAS Plus, you must pick the product or service descriptions from the Trademark ID Manual.
You should also carefully assess whether you need a trademark or a different form of intellectual property protection. Check out the differences:
| Intellectual Property | What Can Be Protected? |
| --- | --- |
| Trademark or service mark | Brand elements that you use to help customers identify your products or services, such as logos, slogans, business names, etc. |
| Patent | Inventions of products and processes, such as computer software and hardware, machines, games, etc. |
| Copyrights | Original artistic work, such as movies, paintings, poetry, novels, music, etc. |
If you need help with the USPTO trademark search or registration, you can rely on .
Register Your Trademark the Easy Way Using DoNotPay
Do you want to register your trademark abroad but still don't have federal protection in the U.S.? Let DoNotPay file your U.S. application on your behalf. The complicated application process can make you lose the money you spend on fees due to avoidable errors. You can also miss out on the chance to protect your valuable trademark if your application is denied.
That doesn't need to happen. We will handle your application—from searching for identical marks and informing you of the requirements to submitting the forms to the USPTO.
Our process is simple! All you need to do is:
Find the Trademark Registration tool
Answer a brief questionnaire
Pay the USPTO fees
Once you are awarded a federal trademark certificate, you can visit the USPTO website to apply for international protection.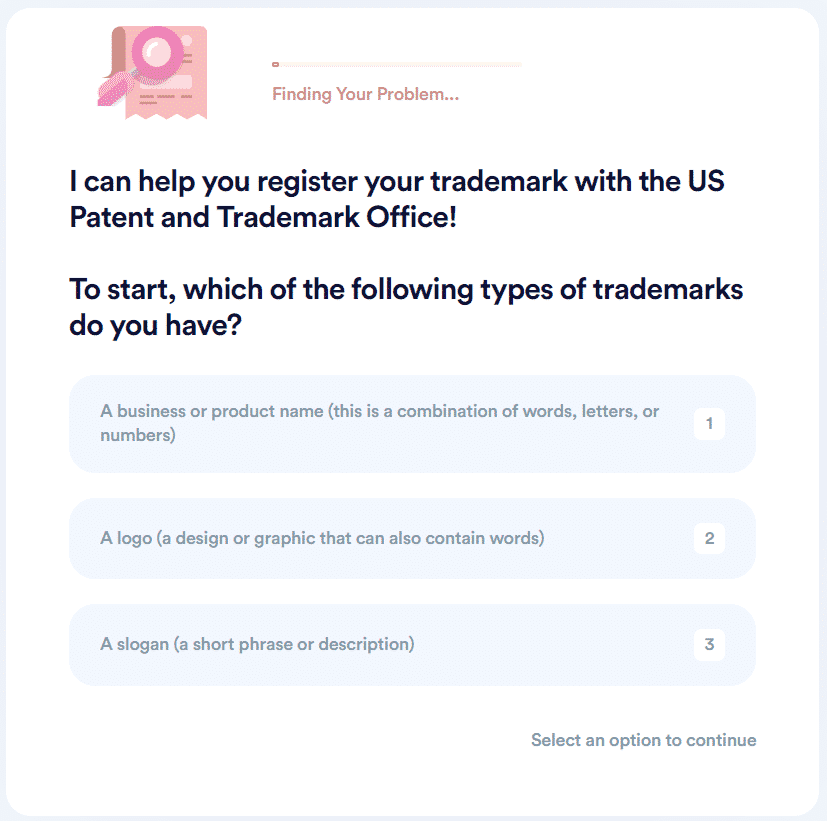 How Long Until Your International Trademark Registration Is Approved?
If your application meets the federal requirements, the USPTO will forward it to the International Bureau. You will also be notified if the USPTO cannot certify your application.
WIPO will review whether your application meets the Madrid Protocol requirements. If your mark qualifies, it will be published in the WIPO Gazette. WIPO will then inform the countries where you seek registration.
Each country determines whether your mark qualifies based on their local standards, and it has up to 18 months to reject the registration. If it doesn't, you are granted the registration, which needs to be renewed every ten years.
Protect Your Brand Name and Build Trust With Your Users!
One of the most challenging aspects of every business is building a trusting relationship with the customers and maintaining a good reputation. That is why it is crucial to protect your business name, logo, and slogan legally by registering it as a trademark. DoNotPay is here to help you do that hassle-free with our Trademark Registration tool. Need help checking for trademark violations once you register? There is no need to fret as we have a tool that can help you with that as well!
Now that your trademark is taken care of, you should consider complying with data protection requirements to take care of your users' privacy. You can do so by using our Privacy Shield Self-Certification product.
Are you dealing with fake negative online reviews that are harming your business? DoNotPay can help you by analyzing the reviews and reporting them until they are taken down!
Time Is Money, and DoNotPay Can Help You Save Both!
DoNotPay offers an array of time-saving features that you can use when you do not feel like dealing with business-related challenges on your own. We can help you:
Apply for your Employer Identification Number (EIN) Registration in a few clicks
Help your employees lower their taxes by filing 83(b) election forms from the comfort of their offices
Enjoy free faxing and mailing services and save time by not having to go to the post office
Complete a DMCA agent registration process to avoid dealing with copyright violations
Write a convincing letter when filing for a small business loan
Do you need help dealing with clients who do not want to pay for your services? Use DoNotPay's Breach of Contract product to send a letter of demand in a matter of minutes! Not sure what to do with unfair chargeback requests? We can help you by creating a chargeback rebuttal document for you to send to your payment processor.