Everything You Should Know About the Indonesia Tourist Visa
Are you considering a trip to Indonesia? You won't regret visiting the world's largest island country famous for its endless beaches, volcanoes (many of them active), and beautiful temples.
If you wish to explore the beauties of the Emerald of the Equator, you should find out whether you need an Indonesian tourist visa. DoNotPay provides valuable info on current travel requirements for this country.
Can You Get a Tourist Visa for Indonesia During the COVID-19 Pandemic?
The Indonesian government does not issue typical tourist visas during the COVID-19 global pandemic, and current rules will be implemented until further notice. Here is what you should know:
The Indonesian government is suspending the visit visa exemption (Free Visa) and visa on arrival regime for the time being
Multiple visit visas are also not available during the COVID-19 pandemic
You will need visa approval from the Directorate General of Immigration of Indonesia to obtain an Indonesian visit visa or limited stay visa
Visitor and limited-stay visas will only be issued to tourists in specific situations during the pandemic, such as a family reunion or retirement travel
Unless you need to go to Indonesia, it's wiser to wait for better times to have a trip you've always dreamed of.
How To Apply for an Indonesian Visa During the COVID-19 Pandemic
If the Directorate General of Immigration of Indonesia approves your visa, you can obtain the electronic visa or e-visa. You will need to:
Visit the visa-approval page
Fill out the form with the required information
Submit your application
You should always check for any updates regarding the travel requirements before your trip because the situation can easily change.
How Can U.S. Citizens Enter Indonesia in Normal Circumstances?
Under normal circumstances (without COVID-19 restrictions), the only document you'll need to enter Indonesia as a tourist is a passport that:
Is valid for at least six months
Has at least two blank pages
There are three ways to enter the country. Take a look at the table below for more information:
You Can Get a Visa
Details
Exemption

This is a no-fee stamp placed in your passport
It is meant for tourists staying less than 30 days
There are no extensions or adjustments allowed
You need to enter and exit through an immigration checkpoint at major airports and seaports
You need to have a return or onward ticket to another country
It is available only if you have not been blacklisted or previously refused entry to Indonesia

On arrival

This visa is issued upon arrival
You can use it for tourism or family visits
It is valid for up to 30 days
One-time extensions are available for 30 additional days

In advance

It is issued for individuals who wish to stay in the country for more than 30 days for non-tourism purposes
You must apply for it at an Indonesian embassy or consulate before arrival
This visa is also the only option for people who are traveling on an emergency passport
Indonesia Tourist Visa Fees—How Much Money Do You Need To Cash Out?
If you want to get a tourist visa for Indonesia on arrival, you must pay $35. For an Indonesian tourist visa extension (maximum of 30 days), you'll have to pay an additional $35.
Use DoNotPay To Get Any Tourist Visa Info Easily
Getting the correct info about entry permits and other travel requirements can be a complex and time-consuming endeavor. The good news is that you don't need to go through the process alone. Opt for DoNotPay, and we will handle the task on your behalf in a few minutes. You only need to follow these steps:
Choose the Tourist Visa Guide product
Tell us if you hold a U.S. passport and where you plan to travel
Once you complete our short questionnaire, DoNotPay will send a:
Link to the online visa application
PDF guide with detailed instructions on how to apply for a tourist visa (in case there is no direct link to the application)
We will also make sure you know what other documents you need for a tourist visa. In case the destination country does not require U.S. citizens to obtain a tourist visa, our app will let you know how long you can stay there.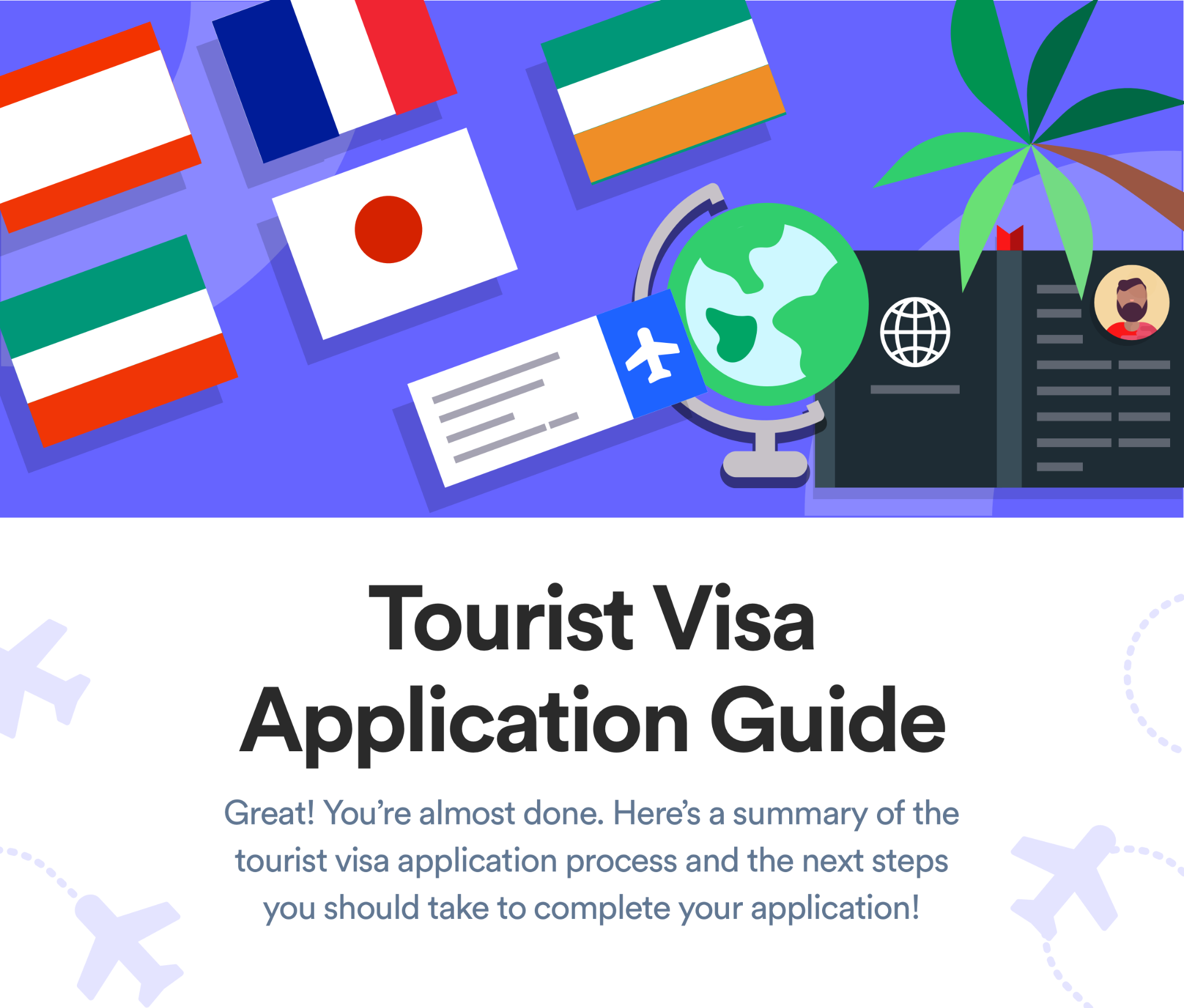 Other Asian Countries You Should Visit
There is plenty to see on the Asian continent, and you should consider visiting other countries besides Indonesia. It is important to check the travel requirements for each destination before your trip, and you only need to sign up for DoNotPay to get the essential info. Check out our handy guides in the table below:
DoNotPay Offers Quick Solutions to Tedious Problems
Are you overwhelmed by your never-ending to-do list? We're happy to jump in with a perfect solution to deal with everyday tasks the easy way!
Once you subscribe to DoNotPay, you'll be able to schedule DMV appointments, lower your monthly bills, and contest parking tickets without breaking a sweat!
If you are looking for further assistance, our app will show you how to deal with the following tasks effortlessly:
Rely on DoNotPay's Legal Assistance Any Time!
If a company refuses to cooperate, use DoNotPay—the world's first robot lawyer—to sue it in small claims court! Getting the justice you deserve is only a few clicks away!
You can also use our app's various features to do the following: