The Best Way To Prepare an Indiana Health Care Power of Attorney
Most people have clear ideas about the kind of medical care they want to receive or refuse if they become incapacitated. Drafting a medical power of attorney allows you to provide health-care instructions that should be honored if you're unable to communicate them yourself.
This guide will explain the fundamentals of an Indiana health care power of attorney. We also explain how to create the document easily .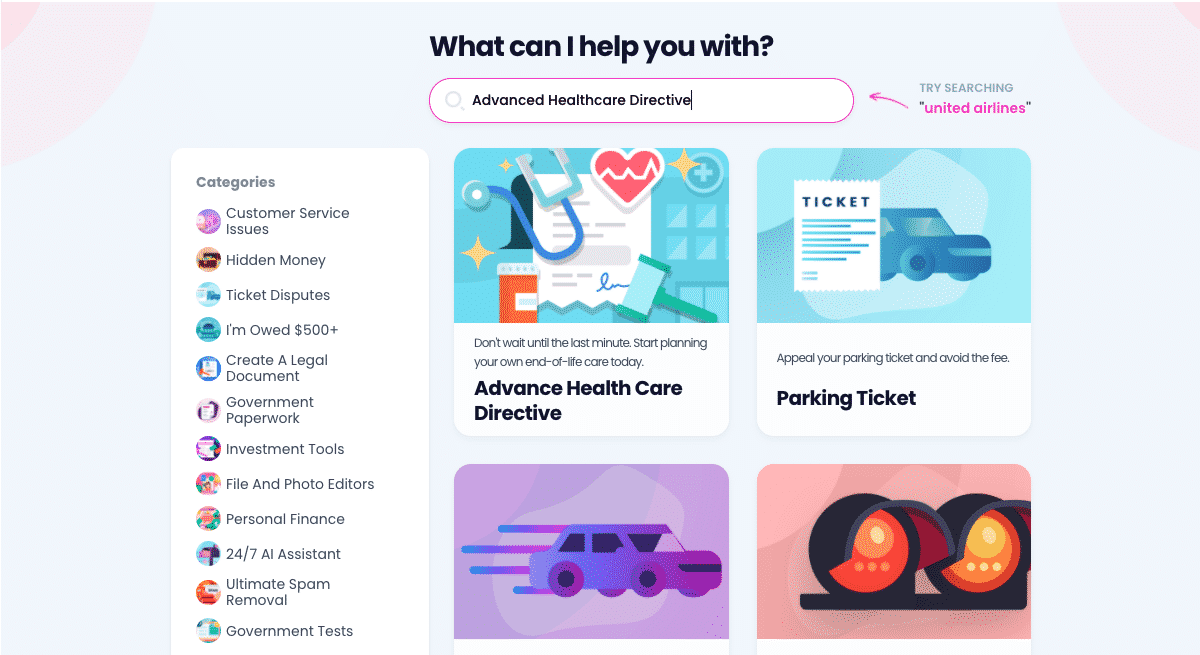 What Is the Indiana Medical Power of Attorney?
A health care power of attorney is a type of advance directive in Indiana. It allows you to appoint a person who can make health care decisions on your behalf should you lose the ability to make such decisions yourself. The appointed person in Indiana is known as a health care representative. A health care representative can communicate your wishes to the doctors and make medical treatment decisions according to your best interest.
An Indiana health care power of attorney can also be called:
In some states, the document is also known as a health care proxy.
The Indiana Code § 16-36 governs the creation of health care directives in the state. The MPOA goes into effect when a doctor determines that you can no longer make medical care decisions for yourself. For the document to be legally binding, it must be:
Written
Signed by the principal (you), and the health care representative
Witnessed by at least one adult
You can revoke the document anytime by notifying the health care representative in writing or orally.
You may also consider creating these related documents:
Document
Details
Indiana living will
This type of advance directive outlines your emergency and end-of-life medical treatment preferences. It serves to instruct your health care physician on which treatments to apply, including:

Cardiopulmonary resuscitation (CPR)
Tube feeding
Dialysis
Artificial breathing

Financial power of attorney
Allows you to name someone who will handle your financial affairs once you're unable to do it yourself
What Rights Can You Transfer to Your Representative?
The Indiana law doesn't impose many restrictions on the health care representative's authority. You can specify the decisions you would and wouldn't want the health care representative to make for you in the medical power of attorney. Such decisions include:
Organ donation upon death
Life-sustaining treatment procedures
Hospital admission
Surgery
Who To Appoint as a Health Care Representative in Indiana
In Indiana, the following individuals cannot act as your health care representative:
Spouse if you are legally separated
Person with a restraining order or a pending criminal charge
While the Indiana law doesn't mandate it, you should also ensure that your representative has no conflict of interest, for instance:
Providing you with health care services
Having a legal entitlement to your estate
The health care representative cannot transfer their powers to another person unless you clearly state it in writing.
Prepare Your Health Care Power of Attorney in a Minute With DoNotPay
Forget the costly estate planning attorneys and unreliable online templates. You only need to answer a few questions, and DoNotPay will draft an error-free medical power of attorney for you. We can also create a living will and other advance directives tailored to your specific situation.
Our process is straightforward:
Access the Advance Health Care Directive tool
Tell us your health care wishes
Name your agent and witnesses
Once you hit Submit, our AI-powered app will generate your custom medical power of attorney instantly. You can also have your document notarized on the same platform. We can connect you to an online notary so that you can set up a video meeting at your convenience.

Say Goodbye to Boring Tasks
When a task takes up too much time, you may give up or procrastinate incessantly. We have a solution—use DoNotPay to manage numerous administrative or bureaucratic errands.
No more waiting in neverending DMV lines or staying hours on the phone waiting for a customer service rep to pick up. You can even skip going to the post office. We can help you send letters and even online faxes in a flash. If what you're sending needs to be notarized, use our app to schedule an appointment with an online notary.
Traveling soon? Get your passport photos ready, apply for a tourist visa, contact embassies, and draw up a child travel consent form—all within the same app.
What Else the World's First Robot Lawyer Can Do for You
When you need legal assistance but you can't afford to hire a lawyer, rely on DoNotPay. With our legal expertise, we can help you do the following: