Create an Indiana BMV Power of Attorney in a Flash
Preparing a power of attorney (POA) is not an easy undertaking. You have to be careful about who gets the decision-making rights in your POA document.
If you'd like to make an Indiana BMV power of attorney, DoNotPay will guide you through the process. We also provide an efficient solution to help you create durable powers of attorney in a matter of minutes.
When Do You Need To Make an Indiana BMV Power of Attorney?
You'll need to create an Indiana BMV power of attorney if you'd like to appoint a person to handle your vehicle's registration and title matters on your behalf before the Indiana Bureau of Motor Vehicles (BMV).
To do that, you'll need to complete the State Form 1940, which is available on the Indiana government website. This is a limited power of attorney that:
Only applies to vehicles and watercraft
Is valid for 90 days from the date of notarization
Indiana BMV Limited Power of Attorney Requirements
Here are the steps to take and information to gather to complete the Indiana BMV power of attorney form correctly:
Steps To Take
Additional Information
Download the Form 1940
You should use the Indiana government website as the only relevant source since the BMV can change the form at any time
Provide your information
In section one, you should enter your:

Name
Phone number
Address:

Your residential address (for individuals)
The registered office address (for companies)

The information about your vehicle or watercraft:

Vehicle or hull identification number
Make
Year
Title number (if available)

Enter agent's data
In section two, you need to provide information about your agent, also called an attorney-in-fact, including their:

Name
Phone number
Address

Authorize your signature
In this part, you should provide:

Your printed name
The date of authorization

Get the document notarized
In the last part of the POA letter, you'll need to provide:

Your signature
The signature and seal of a notary public
Make sure to fill out the form in ink and meet the above-listed requirements for your power of attorney to be valid.
Who To Appoint as Your Indiana BMV Power of Attorney Agent
What you need to be extra cautious about is picking your appointed attorney-in-fact. You'll be granting this person the authority to handle transactions regarding the title certificate and registration for your vehicle(s).
You—as the vehicle owner and the POA principal—can appoint any adult person, including your spouse, friend, adult child, or any other individual you find reliable and capable of dealing with the designated tasks.
What Other POA Types Can You Make?
Prepare a BMV power of attorney when you need someone to handle your vehicle matters during your absence or when you're otherwise unavailable.
If you'd like to appoint an agent to act on your behalf in some other affairs—besides vehicle-related matters—you have different power of attorney types at your disposal. Here's a list of POAs for you to consider:
Ways To Prepare POA Documents
Should you hire a lawyer to draw up a power of attorney for you? Not only that you don't have to, but you might not even be able to afford their legal services since experienced attorneys charge hefty amounts.
What about online templates? You could download some, but make sure you get familiar with your state law regulating POAs. Since some of these templates are too generic, you'll need to modify them to your state-specific and personal requirements.
There's another way! Sign up for DoNotPay if you'd like to create a power of attorney document in a smooth and reliable manner.
Use DoNotPay To Make Fast Yet Solid POAs
DoNotPay can help you prepare a power of attorney efficiently. We generate a document to meet your state requirements and your particular needs.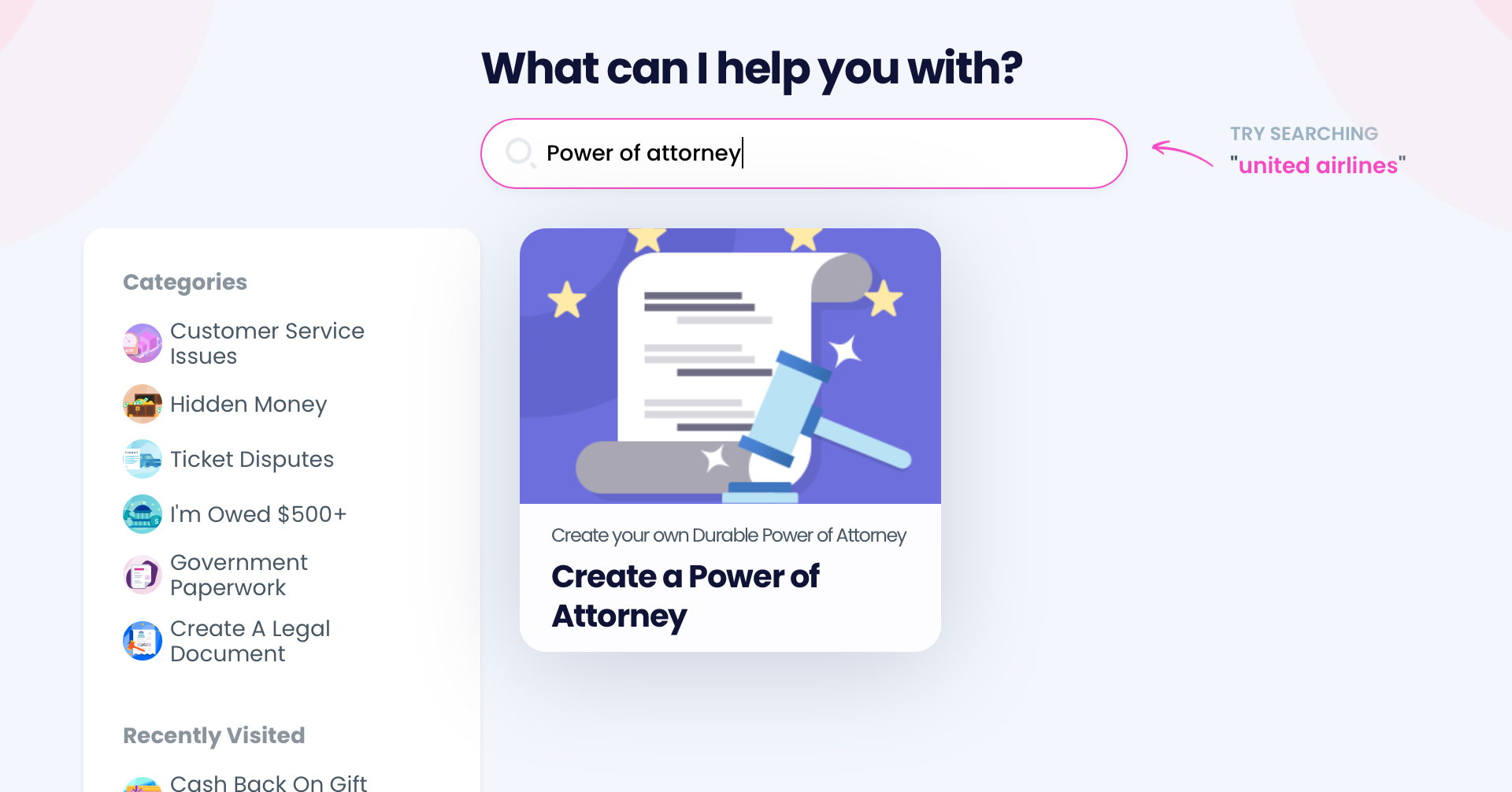 How to get your POA? Subscribe to DoNotPay and take these steps:
Select the Power of Attorney feature
Answer a few questions our chatbot will ask about you, your elected agent, and the powers you'll vest in them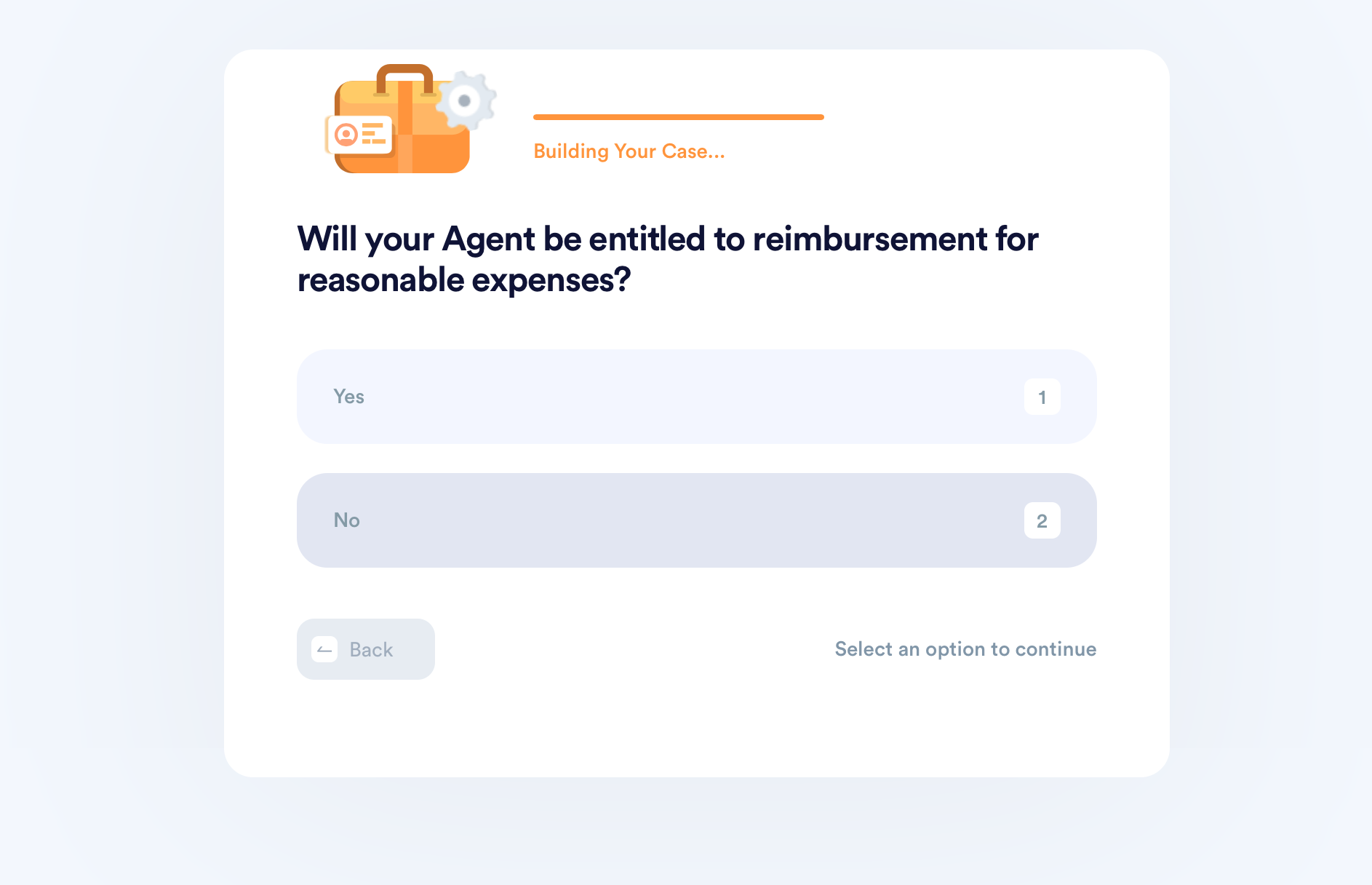 Our AI-powered app combines your info with state regulations and sends you a document tailored to your needs. We'll also provide two notices you and your agent should review.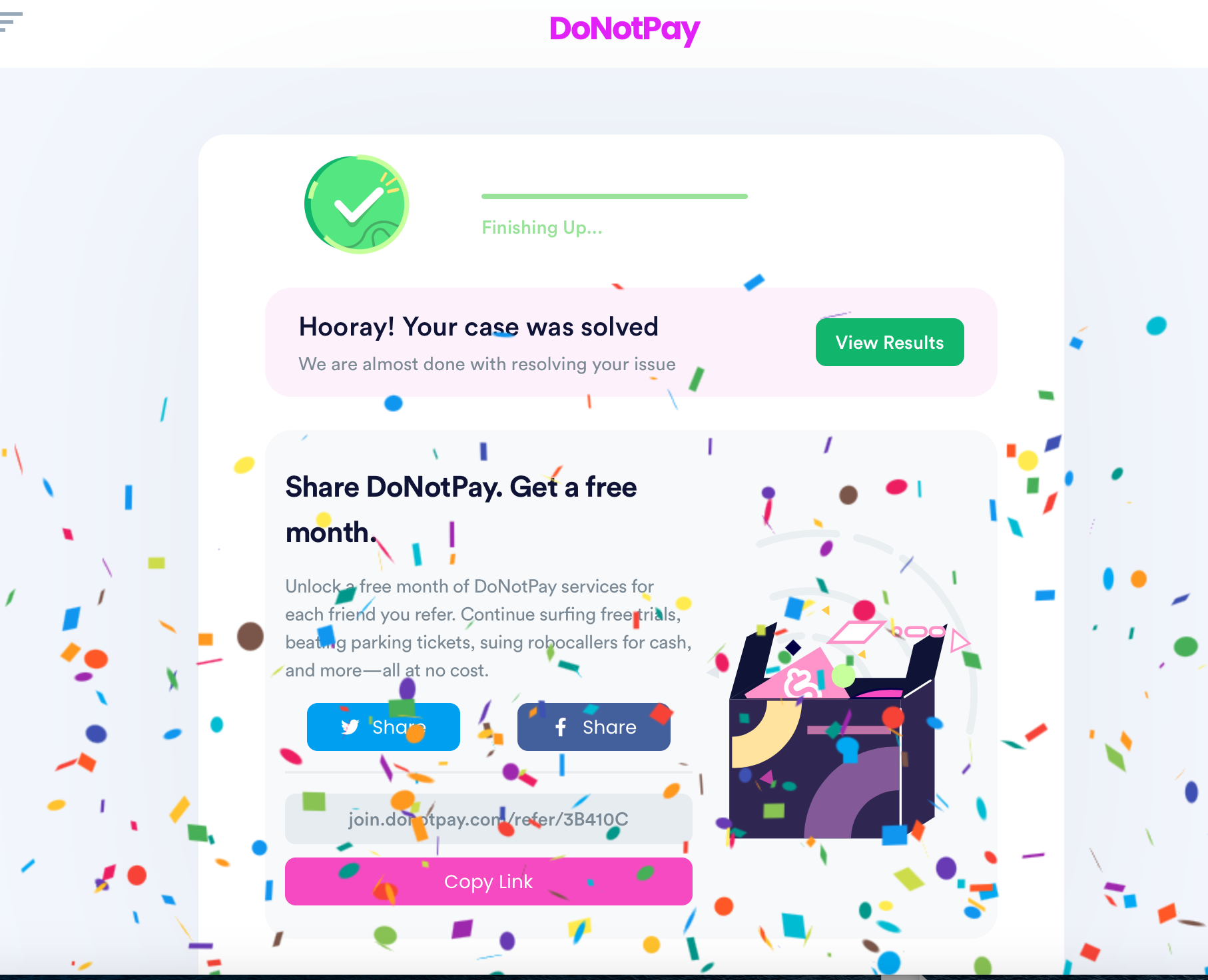 DoNotPay will suggest connecting you with a notary public since most U.S. states mandate POAs to be notarized.
If you accept, you can complete the whole process in no time as our notaries operate remotely 24/7!
Take Control of Your Finances
DoNotPay is a great way of taking care of your money, whether you're cost cutting or looking for some extra income. Your new virtual assistant will help you:
Explore All the Facets of Our Multi-Purpose Platform
Our app is great for helping you with your money, but the benefits of your DoNotPay subscription don't stop there. The portfolio of DoNotPay's products and services is so diverse that anyone can find something useful to make their daily tasks easier.
We can help you deal with annoying DMV appointments, protect your privacy by offering a burner phone number, or avoid trips to a post office with our mailing service!
Find a more comprehensive yet cheaper subscription—we'll wait!