Indian Tourist Visa Application Form—Download It in a Few Steps
Planning a trip to India? Every serious world traveler should visit this beautiful country surrounded by the sea and the Himalayas. You will get to enjoy its delicious cuisine and wonderful tradition. To get to India in the first place, you will need a tourist visa.
DoNotPay helps you grasp the Indian tourist visa application form download process. We will also provide information about the other travel requirements and current COVID-19 restrictions in the country.
Indian Tourist Visa Application Forms
Bear in mind that getting a tourist visa for India isn't possible at the moment because of the COVID-19 global pandemic. You should regularly check the website of the Bureau of Immigration and Ministry of Home Affairs for any updates.
In normal circumstances (without the global pandemic), U.S. citizens can choose between two tourist visa application procedures for India:
Regular application—If you plan to stay in India for up to six months
e-Visa application (ETA)—If you wish to stay in India for up to two months
The table below contains additional details about the application process:
Regular Tourist Visa Application
Electronic Tourist Visa Application

Visit the Online Visa Application page
Fill out the form with personal information required
Submit your application with required documents at the Indian Visa Application Center or Indian Mission
Get your visa from the Indian Mission or Visa Application Center or receive it by post

Open the e-Visa application page
Complete the form with the necessary details
Upload your photo and the requested page of your passport
Pay the visa fees electronically
Submit the form
Open the email with your Electronic Travel Authorization (ETA)
Print the ETA and bring it with you
Indian Tourist Visa Application Form Example
If you choose the e-Visa application and are not sure how to complete the form, you can check out the sample available online. This sample will allow you to see all nine pages of the form and the information you should input.
You can also get the form by clicking on the Download button in the top right corner of the page.
What Are the Requirements for the Indian Tourist Visa?
U.S. citizens can get a multiple-entry tourist visa for India valid for five years. You will need the following documents to apply:
A passport valid for at least six months with two blank pages
A passport-size photo that needs to:

Be in JPEG format
Show your entire face
Have a light-colored or white background
Have a size of 10 KB to 300 KB
Be border-free

Proof of residency
Travel itinerary or an invitation letter
You also need to provide the payment method for the required visa fees.
Where Can You Get More Information About Visa Requirements for India?
You can get all the information you need about Indian tourist visas by contacting the Indian Embassy or consulates in the U.S. Take a look at the table below for more information:
The Institution
Address
Phone Number
Email
Embassy of India, Washington D.C.
2107 Massachusetts Ave NW, Washington, D.C. 20008
202-939-9888
visa.washington@mea.gov.in
Consulate General of India in New York
3 E 64th St, New York, NY 10065
347-721-9243
cg.newyork@mea.gov.in
Consulate General of India in Houston
4300 Scotland St, Houston, TX 77007
713-626-2148
info.houston@mea.gov.in
Consulate General of India in San Francisco
540 Arguello Blvd, San Francisco, CA 94118

415-668-0662
415-668 0683

N/A
Consulate General of India in Atlanta
5549 Glenridge Dr, Sandy Springs, GA 30342
404-963-5902
visa.atlanta@mea.gov.in
Consulate General of India in Chicago
455 N Cityfront Plaza Dr. Suite 850, Chicago, IL 60611
312-595-0412
cg.chicago@mea.gov.in
Get All the Tourist Visa Info With DoNotPay
Wouldn't it be great to skip the tourist visa research? DoNotpay can make that possible! Our app will:
Provide you with a direct link to the online application (if available)
Send you a PDF guide with instructions on submitting your tourist visa application
Make sure you have all the paperwork
You only need to follow these simple steps:
Select the Tourist Visa Guide product
Inform us about what your destination is and whether you have a U.S. passport
In case the country you want to visit does not require you to get a tourist visa, DoNotPay will let you know how long you are allowed to stay there.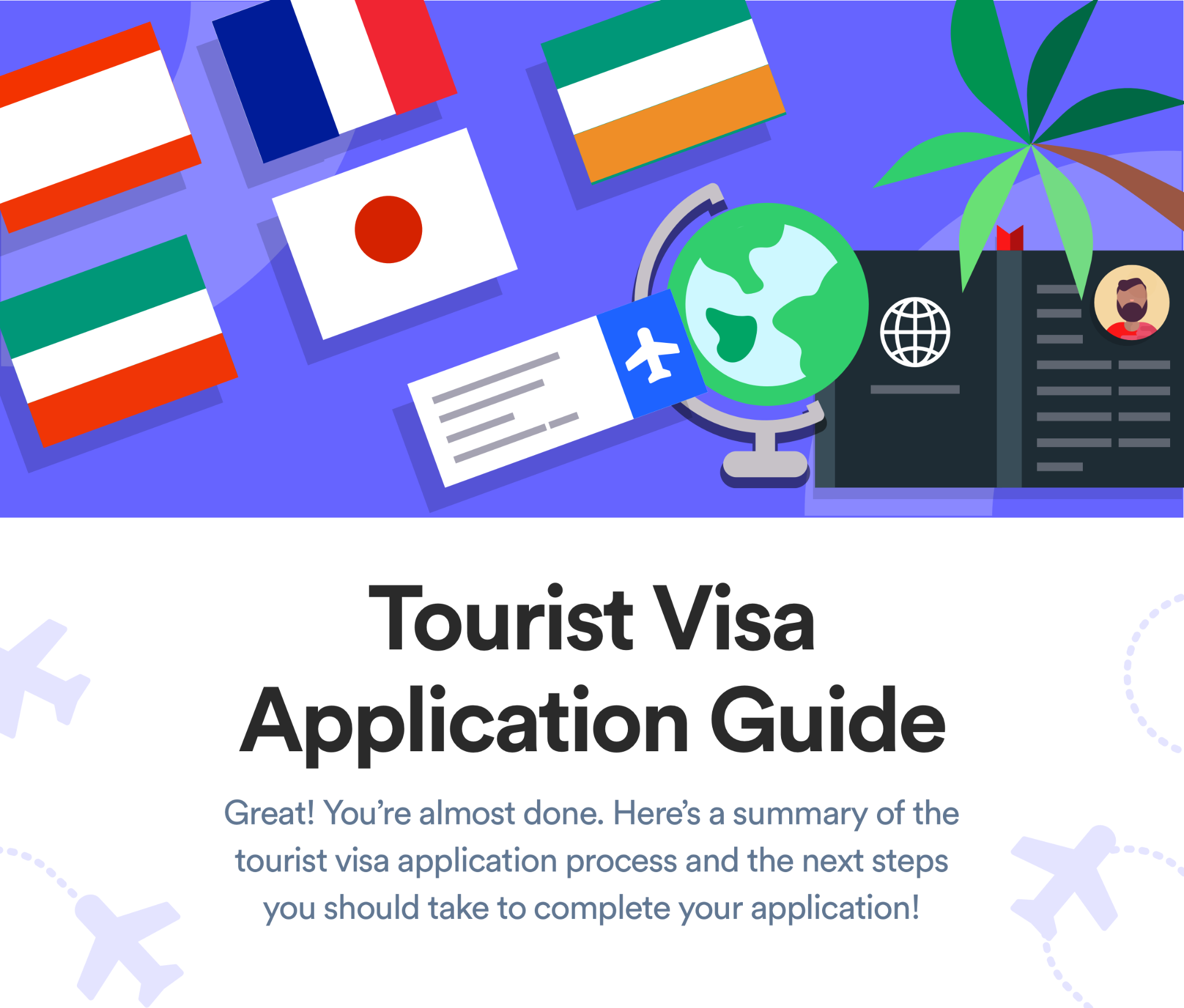 Do Other Asian Countries Require a Tourist Visa? Use DoNotPay To Find Out
Don't waste your time gathering the tourist visa info for every country you wish to see in Asia—let DoNotPay help you. Your virtual travel assistant has numerous guides to the most popular travel destinations in this part of the world:
DoNotPay Offers Quick Solutions to Tedious Problems
Are you overwhelmed by your never-ending to-do list? We're happy to jump in with a perfect solution to deal with everyday tasks the easy way!
Once you subscribe to DoNotPay, you'll be able to schedule DMV appointments, lower your monthly bills, and contest parking tickets without breaking a sweat!
If you are looking for further assistance, our app will show you how to deal with the following tasks effortlessly:
Rely on DoNotPay's Legal Assistance Any Time!
If a company refuses to cooperate, use DoNotPay—the world's first robot lawyer—to sue it in small claims court! Getting the justice you deserve is only a few clicks away!
You can also use our app's various features to do the following: